Hi Friends!
Time for another Fitness Friday! I've got one fun workout to share with you guys before we get to a quick recap of my workouts!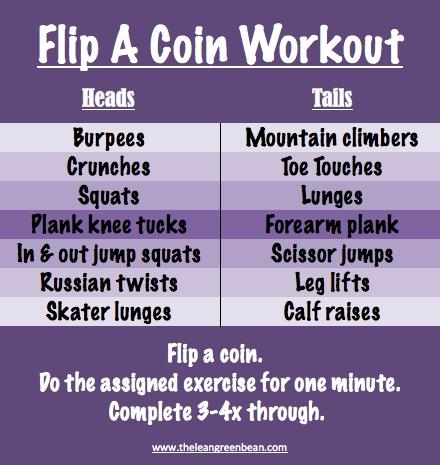 So, flip a coin. If it's heads, do one minute of burpees, if it's tails, do a minute of mountain climbers. Flip the coin again and do either crunches or toe touches. And so on through all 7 rounds. Then repeat a few more times!
This is a fun one! All body weight. Works your legs and abs. All you need is your bodyweight 🙂 ENJOY!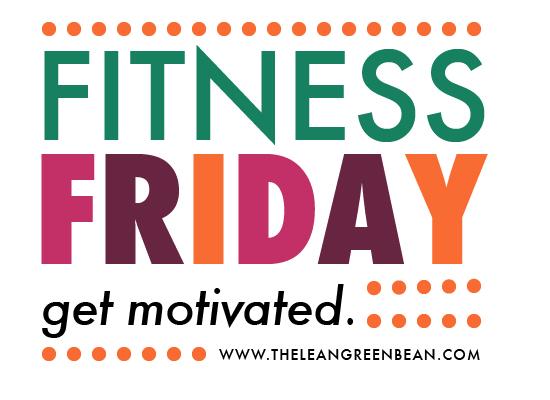 As for workouts, they've been kinda few and far between this week. Lots of walks with the dogs to get my steps in.
Friday: A walk with the dogs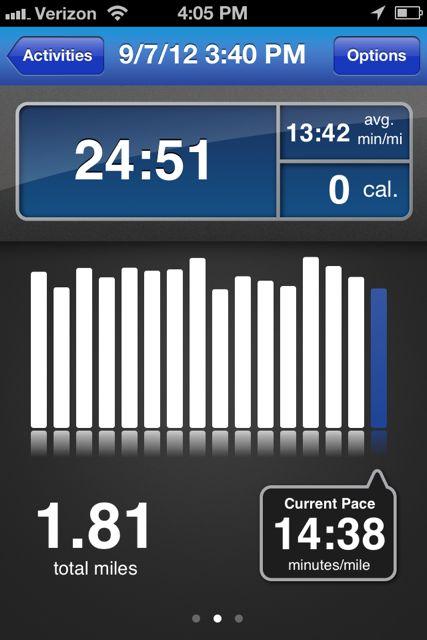 Saturday: 3 mile run. My goal was to run miles 2 & 3 faster than mile 1. I walked 90 sec after each mile.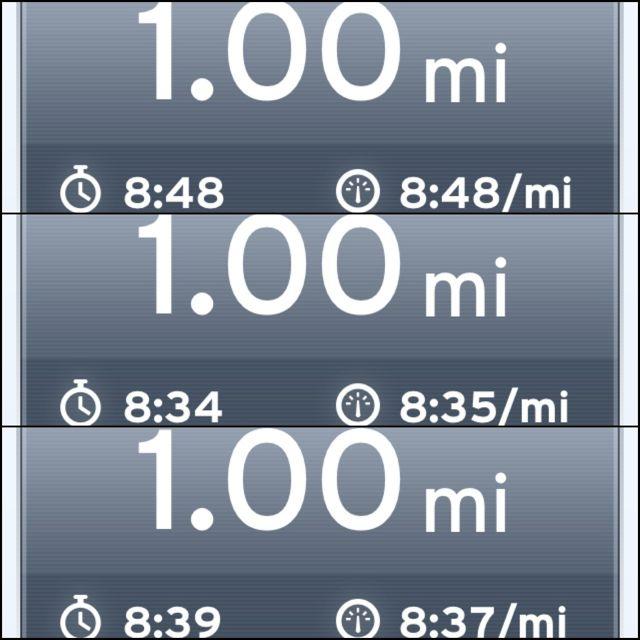 Sunday: Walk with the boys and volleyball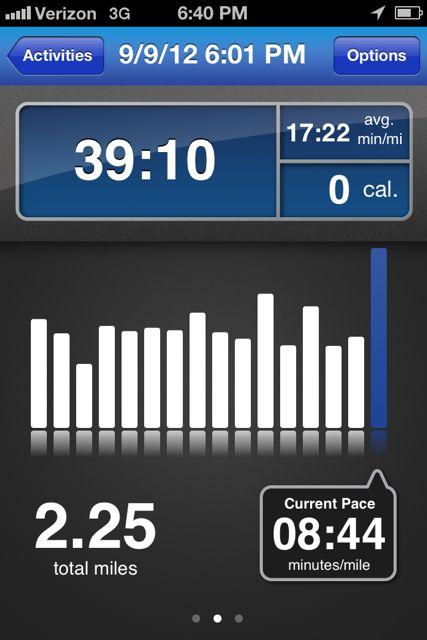 Monday: My shins were super sore after volleyball. I got a little nervous but took it as a good sign that both of them were hurting instead of just one. I think it was just from jumping on the hard sand. To be safe, I decided to take it easy for a few days. I settled for a long walk with the boys and some abs.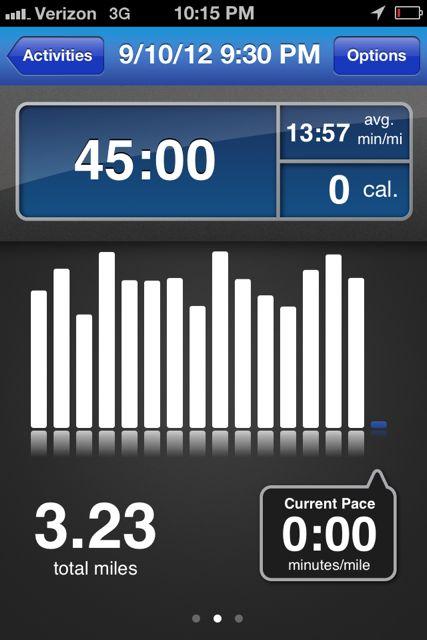 Tuesday: Rest day…sort of. We had a Columbus Dietetic Association meeting and Shelby and I were running around like mad women all day trying to get the place set up and then returned to normal after the meeting!
Wednesday: A lovely late night walk with hubby and the dogs.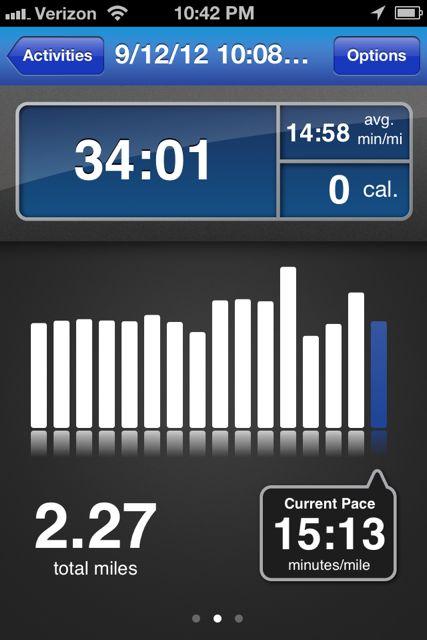 Thursday: Finally felt recovered enough to run. 3 miles. I struggled for the first mile or so but finally got in a groove.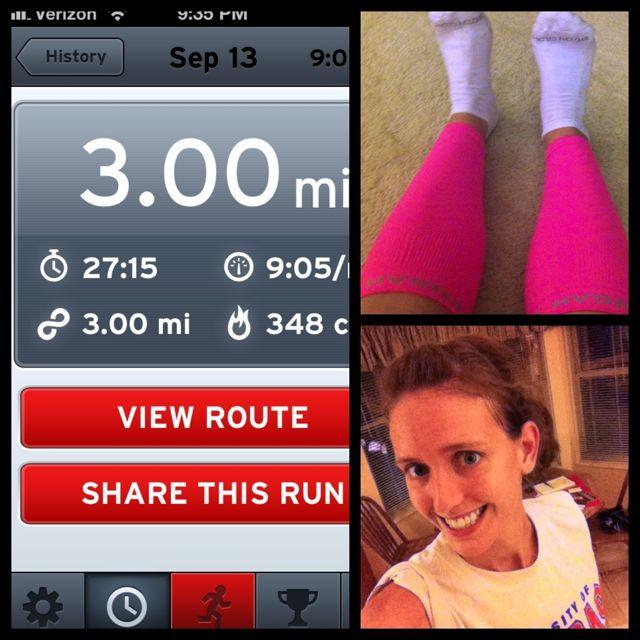 I've been really slacking on weights lately….something i'll touch on in a post next week…but I've got a plan. Tomorrow I get out of work early so i'm kicking things off with my all-time favorite workout 🙂 What better way to get back into the weight lifting groove, right?!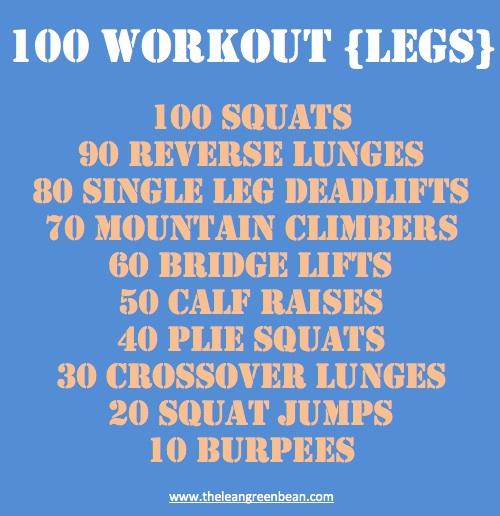 Can.not.wait! It hurts so good. every time.
Then Sunday I'll do an upper body workout and  just like that i'll be back on track for next week!
There was a time when I would have been pretty hard on myself looking back on a week of workouts like this. I would have told myself I didn't work hard enough, that I could have done more. Now, I'm just proud of myself for fitting everything in that I did. I'll be doing a post on my typical daily schedule next week….starting a full-time internship, trying to keep up the blog and fitting in sleep and relaxation time has been a challenge. But i'm working on it!
Have a great weekend friends 🙂
–Lindsay–