Hi Friends!
Time for another Fitness Friday!
I've only got 2 workouts to share with you this week but they're good ones! This week it was all about full body weights with cardio bursts! I used 2 of my old workouts as a base, updated them both with a few changes and made them look pretty for you this week
I took it easy this past weekend. My body was screaming for rest so I took several days off. Monday I jumped back in and did this workout: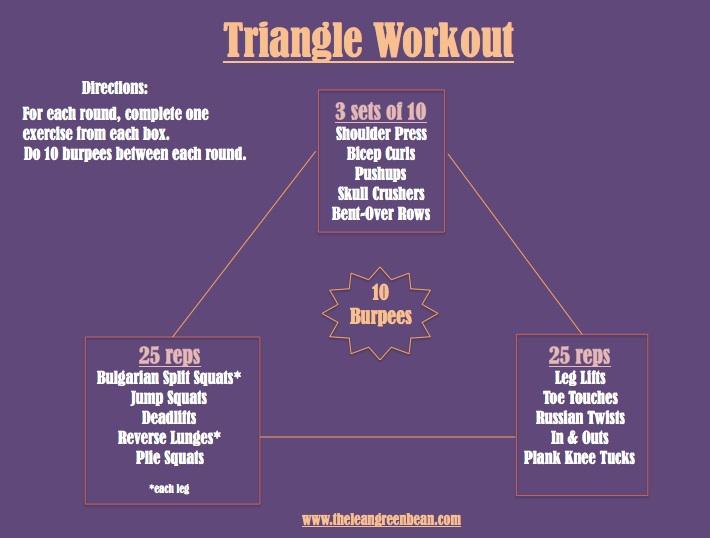 Holy moly. I used heavy dumbbells to really push myself and I was SO sore on Tuesday and Wednesday.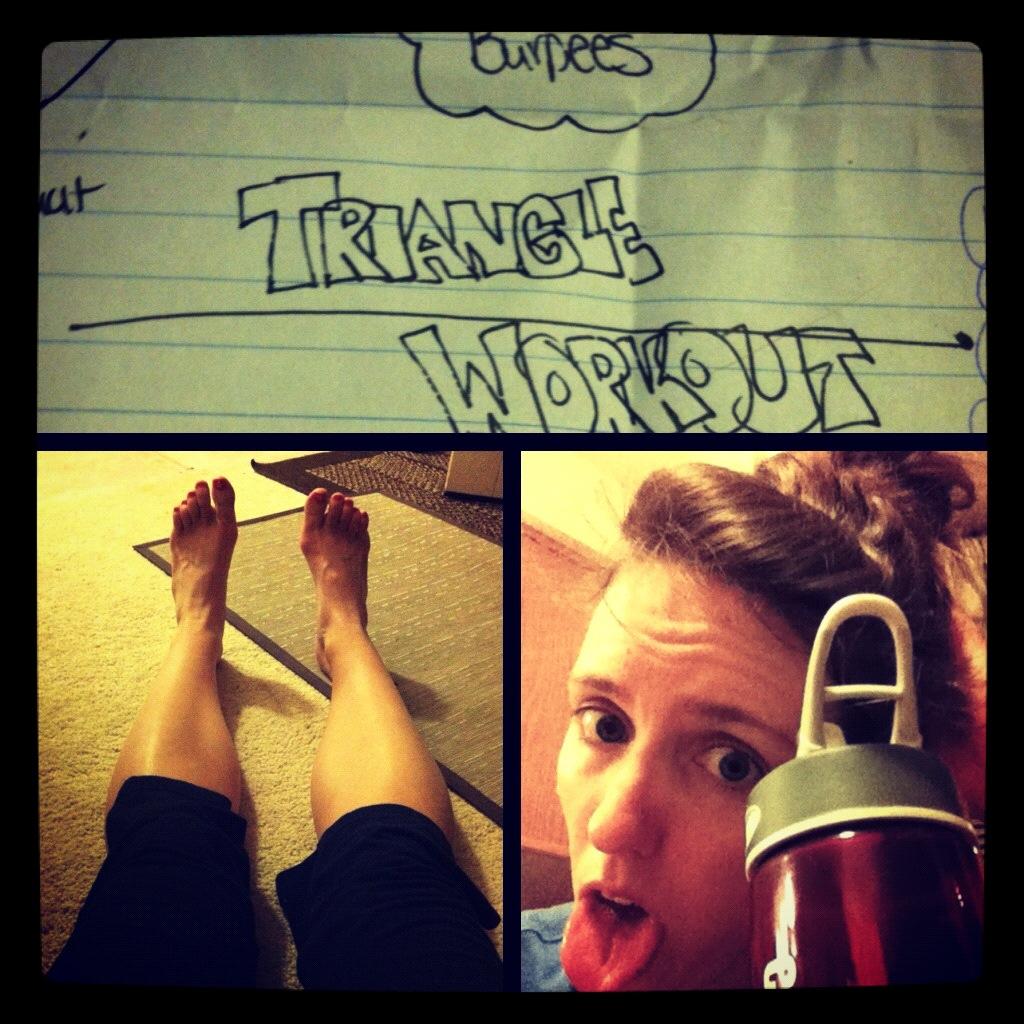 #PROOF
Tuesday I did I little reading on the treadmill with the cat: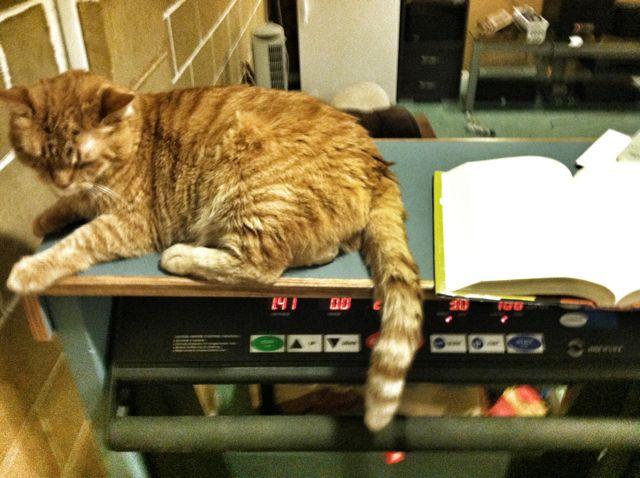 Totally normal right? We're having a garage sale this weekend and it's got Marcus a little stressed out so he's literally going wherever I go. Didn't leave his perch for the whole 3 miles.
Wednesday I did this workout: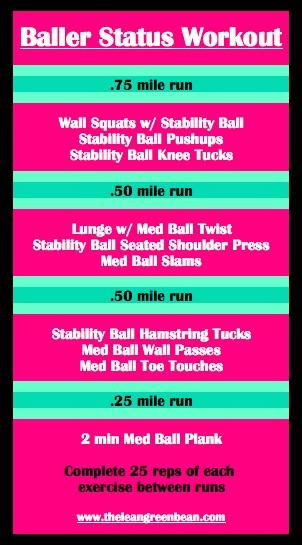 I did my runs at 7.0 which is faster than I've been running lately. By the end I was a sweaty mess: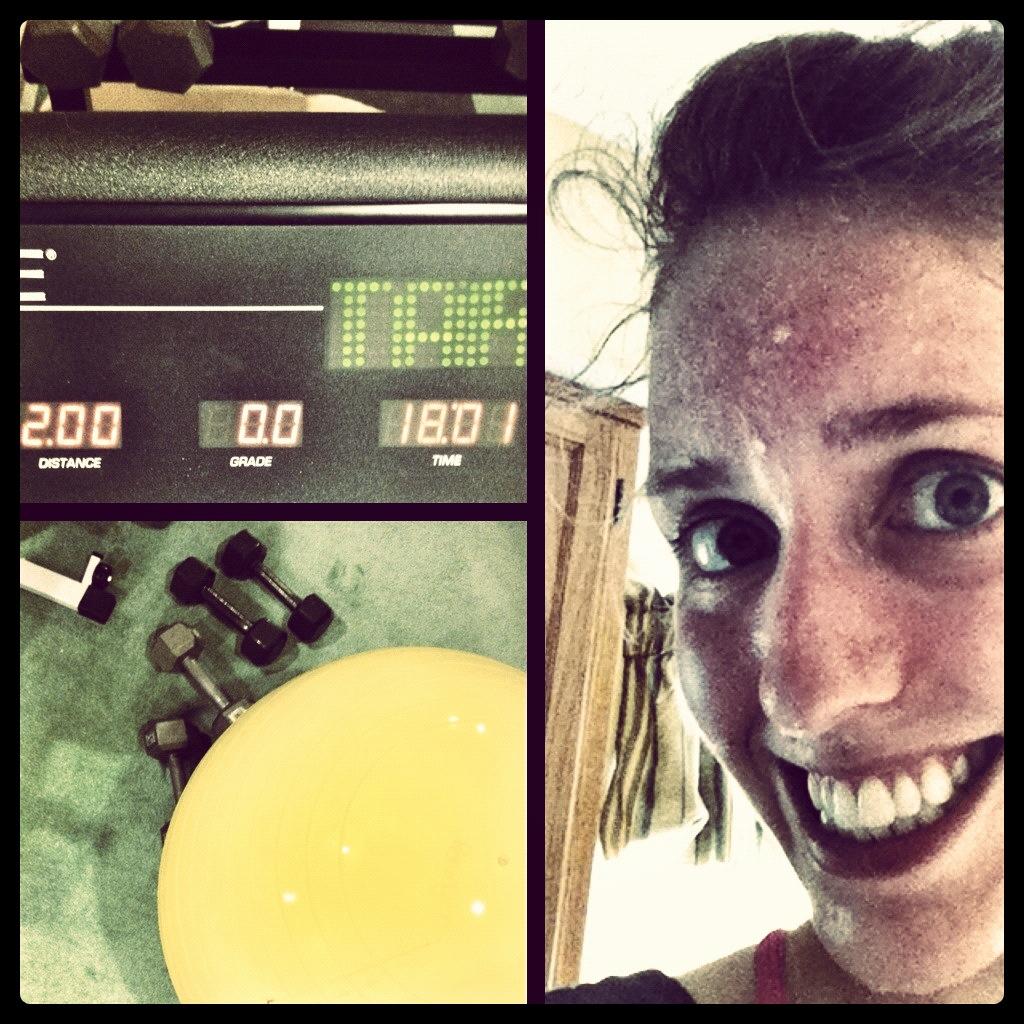 #PROOF
Soooooooooo, there you have it. PUSH YOURSELF! And have a great weekend!
–Lindsay–
LEARN HOW FOOD AFFECTS YOUR BODY.
Get my free Table Talk email series where I share bite-sized nutrition information about carbs, protein, and fat, plus bonus information about snacks and sugar!