Hi Friends!
Well, the day is finally here! Hubby and I are on our way to Hawaii. I've only been waiting for this trip since I was about 10 years old. I'm so freakin' excited!!!!! My plan is to pop in here and there with some pictures and recaps of our vacation days…but just in case I decide to swear off the computer, I didn't want to totally abandon you guys! I have a series of guest posts lined up from some of my very best blogging friends. They are all amazing and I love them so much for taking the time to write posts that I can share with you guys! It should be a good mix of food and fitness to keep you guys entertained!
Today we're kicking things off with a fitness post from Elle.
A few things about Elle:
She is a fellow future RD. She's actually in the middle of her internship right now and she just finished up her master's coursework. She's SO CLOSE to being done and I'm so proud of her.
She is totally gorgeous.
She is recently engaged and thanks to her fiance's  job she gets to travel all over the world on all sorts of amazing trips.
She has a killer sense of style and I would like her to move here and tell me what to wear every day.
Oh and she also posts delicious recipes and amazing workouts so be sure to check out her blog!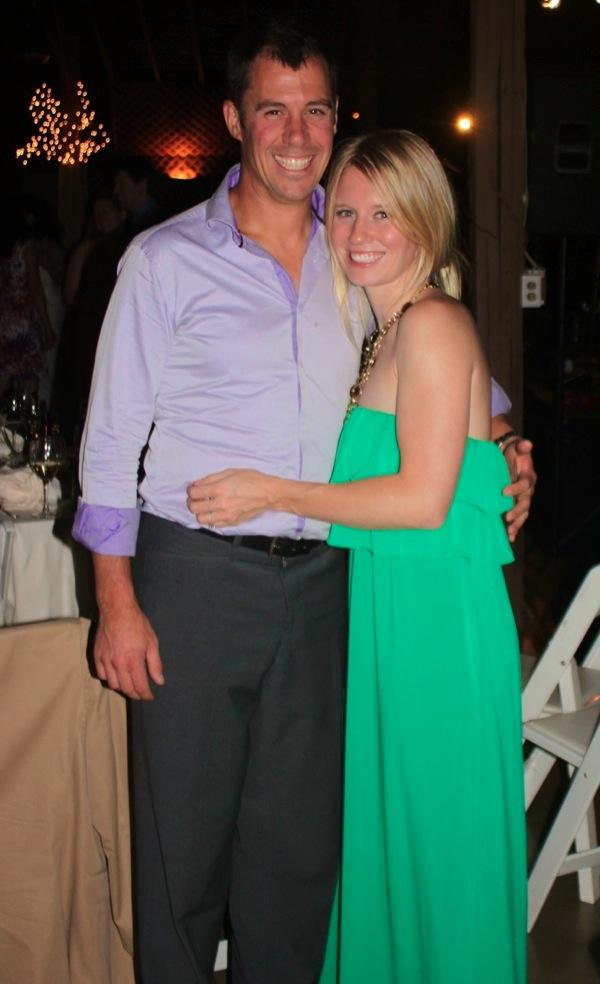 ———————————————
Hi Lean Green Bean lovers! Since Lindsay is the queen of efficiency, I thought I'd share one of my booty blasting weekday workouts with you. I'm currently finishing up grad school for nutrition but long gone are the days that I could sleep until 7, wor out, shower and eat breakfast before class at 10! I started my dietetic internship about 4 weeks ago and had to quickly adapt my morning workouts to be able to get to the hospital by 7:30am. It's tough getting out of bed in the morning but I've never regretted a sweaty start to my day! Factor in just 40 minutes for everything – including a warm up, cool down and time for stretching.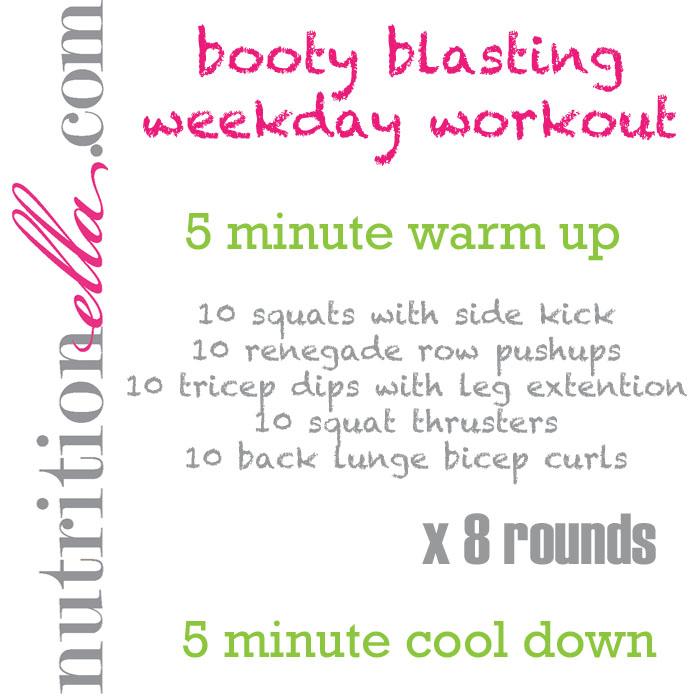 Here's a quick description of the moves if you're not already familiar:
Squats with side kick: squat down, kick leg out to the side as you stand up; alternate kicking leg with each squat
Renegade row pushup: grab some weights ( I use 5-10 pounders), complete a pushup while holding weights, row one arm back and repeat with the other arm
Tricep dip with leg extension: your usual tricep dip using a chair only when you push yourself up, lift one leg out straight as you squeeze your glutes
Squat thrusters: holding weights at shoulder height, squat down and while returning to standing position, push arms up overhead (a.k.a. the shoulder press); bring arms back down to shoulder level as you squat down
Back lunge bicep curls: holding weights, stand with arms at 90 degrees; as you lunge backwards, lower arms until straight and complete a full bicep curl as you return to standing
Don't forget to warm up and cool down. A quick 5 minute walk/jog will actually help control your breathing early on – you likely won't feel like you're gasping for air from the get go! That will come about 4 minutes later. 😉
If you're a fan of this booty blasting weekday workout, feel free to stop by my blog, nutritionella.com for other sweaty workouts and healthy recipes, too!
Have a great one!
————————————
You better believe i'll be trying this workout when I get home!
Enjoy!
–Lindsay–
LEARN HOW FOOD AFFECTS YOUR BODY.
Get my free Table Talk email series where I share bite-sized nutrition information about carbs, protein, and fat, plus bonus information about snacks and sugar!