Hi Friends!
Time for another round of Bean Bytes!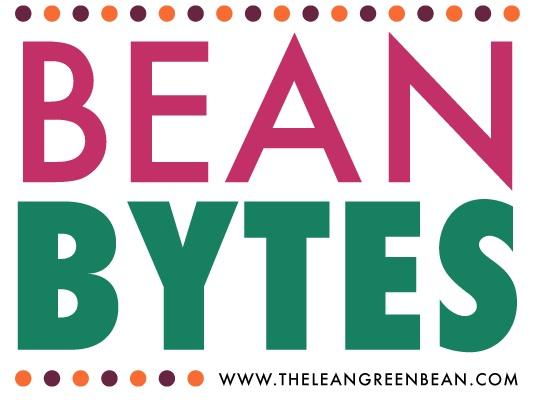 Monday
Morning or afternoon?
5 Reasons to Workout In The Morning via Happy Fit Mama
Helpful:
13 Widgets, Plug Ins & Add-ons For Your Blog via Hubspot
Tuesday
What do you think?
He Thinks/She Thinks – The Taboo Word Dieting via The Big Man's World
Great resources:
Food Photography Resources and Inspiration via 24 Carrot Life
GREAT info:
Protein + Plant Based Diets via Oh My Veggies
Love this:
Fat Girl Dancing Video Goes Viral- What All Women Can Learn From Her Confidence via Side of Sneakers
Perspective on the Biggest Loser:
A Weighty Subject via Happy Wife, Healthy Life
Important:
Why You Should Focus on Friendship via Greatist
What Are The Olympics Teaching Your Kids About Food via Real Mom Nutrition
On breastfeeding- it's a right:
Well, There's A First Time For Everything via Healthy Heddleston
Wednesday
So important:
Building A Support System For Gluten-Free Kids via Cotter Crunch
Good tips for showering at the gym:
Locker Room Diaries via Kath Eats Real Food
Helpful:
The Complete Beginner's Guide to SEO via Buffer
Love this idea:
Ungredients via The Business Of Losing Weight
Do it:
55 Must-Follow Twitter Accounts Guaranteed To Make Your Day via Greatist
Thursday
THIS x 1 million:
Why This Dietitian Eats More Fat via Kath Eats Real Food & Fannetastic Food
Friday
Love:
Feminist Stock Photos? It's About Damn Time via Hubspot
A Husband's Amazing Response to 'She's A Stay At Home Mom? What Does She DO All Day?'
Saving Money on Real Food At Costco via Real Food Real Deals
5 Tips For Expanding Your Heart via Tara Stiles
Great ideas:
Creating Mini Habits via Run to the Finish
Helpful:
How To Tag Yourself In Tweets with Shareaholic via JelliBeanJournals
Check them out:
20 Vegan Food Blogs to Follow via Running On Real Food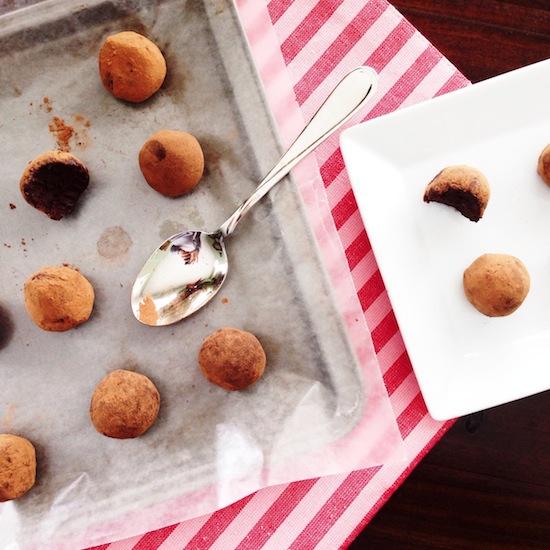 Homemade Coffee Creamer
Peanut Butter Chickpea Cookies
3 Healthy Blender Recipes For The Chocoholic
How To Make Cashew Cream
Fudgy Flourless Brownies
Brown Sugar Bourbon Glazed Salmon
Sausage Stuffed Apples
Cheesy Mexican Tortilla Casserole
Rum Raisin Waffled French Toast
Red Wine Chocolate Truffles
Thai Chicken Tostada With Spicy Peanut Sauce
Chocolate Milk Soup with Cake Croutons
Falafel Patties
Pumpkin Burgers
Honey Lime & Garlic Vinaigrette
No Bake Sweet & Salty Pumpkin Seed Bites
Cilantro Lime Tuna Burgers
Peanut Butter S'Mores Pizza
Sausage Sweet Potato Quiche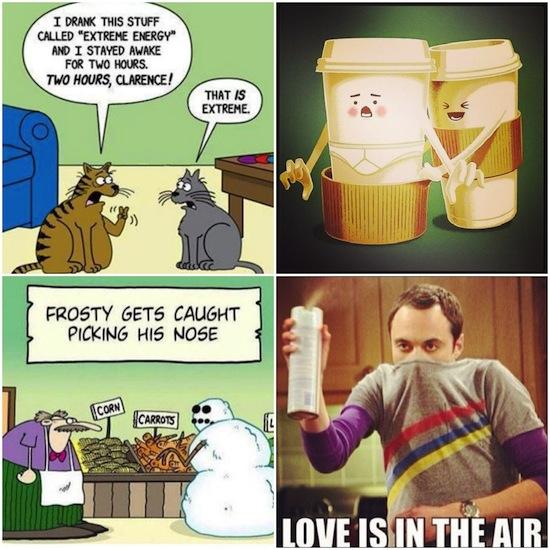 Funnies.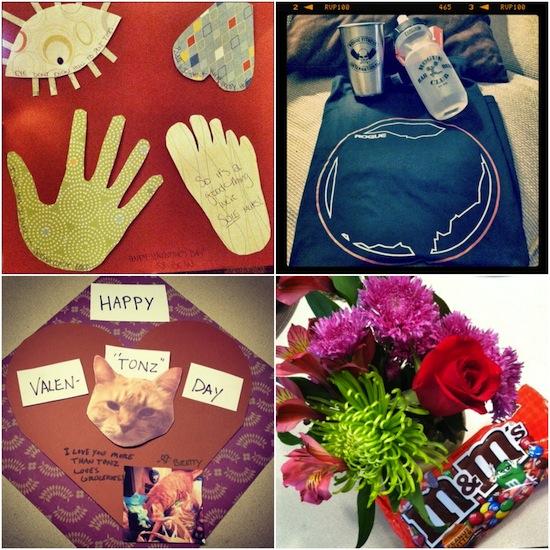 Valentine's Day.
Homemade valentines & presents
(side note- we call our cat Tonz…which explains hubby's valentine to me)
A valentine from my mom.
That's me devouring a Dilly Bar from Dairy Queen.
Hubby put this gem of a pic up on IG on Valentine's day 🙂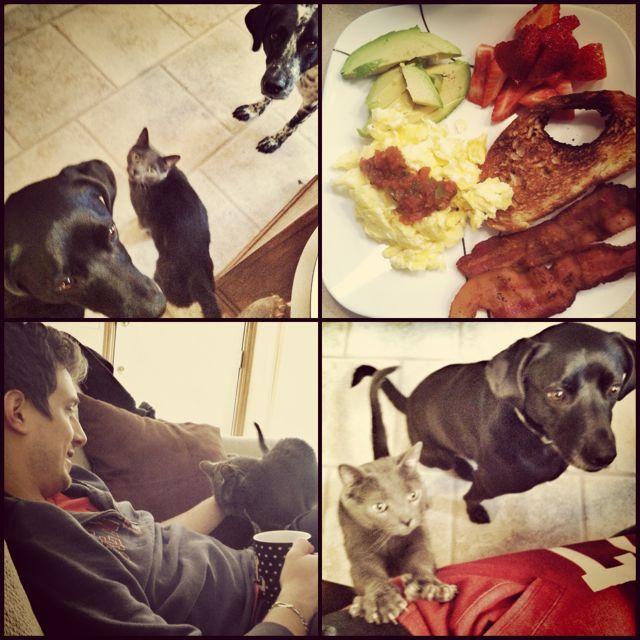 Sunday morning scenes.

When Does The Brand/Blogger Relationship Evolve?
7 Lessons We Can Learn From The Biggest Loser
15 Strategies For Raising Healthy Eaters
Words From A Father To His Daughter In The Makeup Aisle
Chefs Share Over and UnderRated Veggies
Crossfitters Shouldn't Do Isabel and Other Blasphemies
Burnout and Resetting Stages Of An Athlete
10 Ways To Adopt A Zero Waste Lifestyle
17 Clever Ways To Use Your Phone's Camera
5 Simple SEO Tactics
The Full Fat Paradox: Whole Milk May Keep Us Lean
Why We Must Stop Feeling Fat
Realizations of 20-Somethings
5 Things I Learned From Reading Mindless Eating
13 Mistakes All Women Make At Least Once
Stock Photos To Change The Way We Look At Women
5 Things I Learned About Love From A 60th Wedding Anniversary
You're Only As Good As Your Last Post
How To Stop Thinking You're Not Good Enough
A Thousand Quiet Thank Yous
Enjoy!
–Lindsay–