Hi Friends!
Time for another round of Bean Bytes!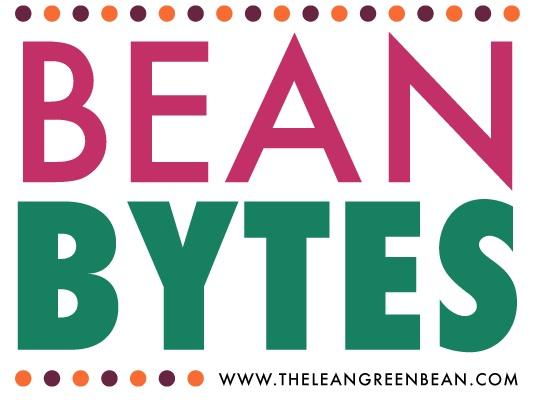 ——–
Link Love
——–
Monday
Get your fitness on:
5 Reasons Women Should Strength Train via Stylista Fitness
How to Take Measurements & Progress Pictures via Wildy Fit
Lots of people struggle with this:
When Compliments Feel Like Lies via Sensual Appeal
Good ones:
9 Self-Destructive Habits to Ditch in 2014 via Side of Sneakers
Do these:
41 Eco-Friendly Tips to Save Cash via Greatist
Thoughts?
Is it OK To Want Material Things via Cupcake Kelly's
Tuesday
How do you decide?
To Keep or Delete- Cleaning Up The Blog Reader via The Big Man's World
Which ones get you?
Marketing Ploys Caught Me Off Guard via Barefoot Angie Bee
Love these:
10 Resolutions Everyone Should Make in 2014 via Lauren Conrad
Ever wanted to try spinning?
8 Tips For Taking Your First Spinning Class via A Daily Dose of Fit
Glad to see people like Kelly Sterrett, Michael Pollan, Marion Nestle, Jamie Oliver, Joy Bauer & Ellie Krieger on this list!
100 Most Influential Fitness & Health People via Greatist
Did you know?
Mason Jar Blenders via Pomegranate Bandit
Thoughts?
Women's Difficulty With Pull-ups Is About More Than Biology via Fit & Feminist
Wednesday
Thought provoking:
How We Tell Stories via Love Life Surf
Learn it:
7 Times You'll Kick Yourself For Not Learning HTML via Inbound Hub
Good tips:
Tips for Packing Everything in  Carryon Suitcase via Peanut Butter Fingers
Good Read:
I Have a Dream: That People Will Look At A Picture Like This & Not Think It's A Big Deal
Did you save yours?
33 Childhood Toys That Are Worth A Fortune Now via Buzzfeed
Thursday
Have fun together!
5 Ways to Design An Awesome Partner Workout via Feminine Muscle
Have you tried it?
How To Make Your Own Deoderant via Fit Mom in Training
Homemade Lotion & Lip Balm via Making Good Choices
Agreed- Stock up!
10 Healthy Pantry Staples via Running To The Kitchen
GMOs:
GMO Labeling Trek- Into the Darkness via Fooducate
Yes:
Myths That Need to Go: Fat Makes You Fat via Thrive Personal Fitness
Friday
What's your answer?
If You Could Have Good Health From a Pill, Would You Still Exercise? via Fit & Feminist
Do this:
4 Things To Include in an "I Need Help" Email via Katy Widrick
Important:
Say Hello via Heavy Steps
Everyone should do these:
5 Hip Exercises for Runners via Crazy Running Girl
Great read:
Wanna Quit Blogging? Read This First via Gala Darling
How to:
Add A Custom Signature To WordPress Posts via The SITS Girls
Love:
Sister Perspectives: What Rest Does via Determined To Be
Best things I read all week:
Why I Bought A House In Detroit For $500 via Buzzfeed
Giving Up Food Guilt via The Gouda Life
——
Yum
——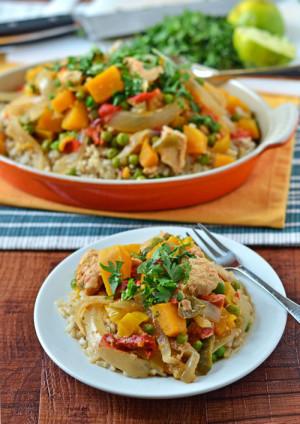 Brussels & Prosciutto Skewers
Lentil Enchilada Wonton Cups
Thai Peanut Chicken Bowls
Return of Meatless Mondays A-Z!
5 Salad in a Jar Combos
How to Make Salted Caramel Without A Candy Thermometer
Edamame & Black Bean Salad
Cranberry Apple Baked Oatmeal
Apple Cinnamon Baked Oatmeal
Lessons in baking San Francisco Sourdough
Vegan Pesto
Slow Cooker Thai Chicken
How To Drink (or Eat) More Green Tea
Thai Chicken Tacos
Cinnamon Roll Pull Apart Bread
GF Orange Pancakes with Wild Blueberry Sauce
Sweet Potato & Cheddar Pancakes
Banana Yogurt Oatmeal Pancakes
Shrimp & Tofu Pad Thai
21 Meals With Tons of Protein And No Meat
 ———-
Scenes From The Week
———–

Instagram Inspiration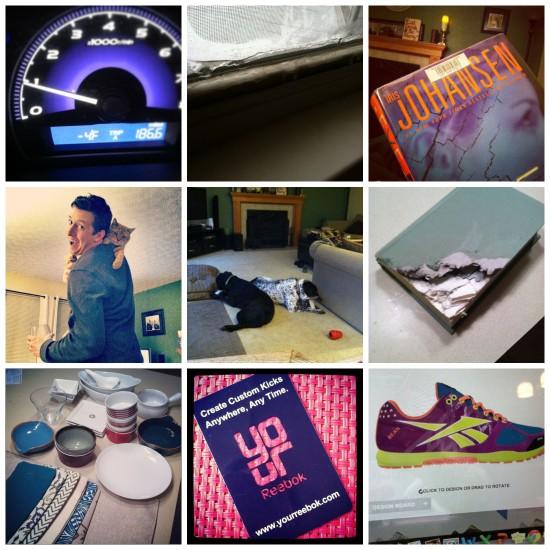 1. It got cold here
2. We need new windows – ice inside = no good
3. If you like murder mysteries, Iris Johansen is on of my favs
4. Typical
5. Rare occurrence- both chewing on bones at the same time instead of fighting over 1
6. Abner didn't like the ending of Insurgent
7. Went a litttttle crazy at World Market and Pier 1 over the weekend. In my defense, my sister gave me a giftcard for xmas 🙂
8 & 9. I won a giveaway from Blonde Ponytail for a pair of custom nanos. I cannot WAIT for them to come!!
————
Twitter Favs
————
30 Reasons Women Should Strength Train
18 Things Women Shouldn't Have To Justify
A Mental Shift in Lifting <– confidence is key
10 Scientific Advances That Will Get You Fired Up About Health in 2014
Parents Rewrote the Lyrics to Lorde's Royals
How Being Heavy or Lean Shapes Our View of Exercise
Why Is Crossfit So Popular Right Now?
Is Intuitive Eating Always A Good Thing?
Why I Got Married At 23
10 Reasons Crosfitters Should Do Yoga
On The Misuse of Sippy Cups
Why People Have To Squat Differently
50 Happiness Quotes That Will Change The Way You Things
———
In the News
——–
Is Cauliflower the new Kale?
9 Reasons to Eat Fish
The Best Diets, According to US News & World Report
Healthy Eating Habits Often Start At Your Desk At Work
Child Nagging and Negotiating With 3 Simple Words
Trans Fat Backlash Pushes Butter Consumption To A 40 Year High
That's all for today, friends!
Enjoy!
–Lindsay–