Hi Friends!
Time for another round of Bean Bytes!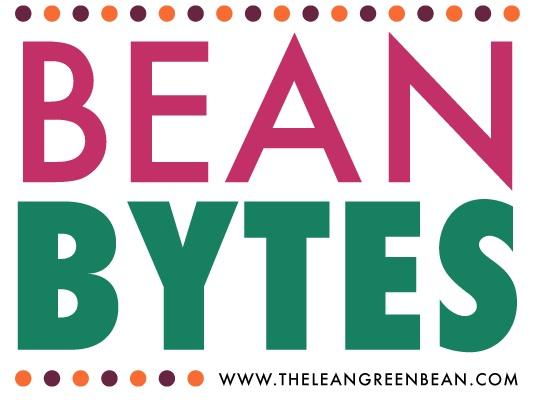 ———-
Link Love
———
Monday
Love this:
5 Ways to BE In Your Life via Cotter Crunch
Do you agree?
Stretching Is Not Yoga via Run To The Finish
Going to NYC soon?
NYC Healthy Travel Guide via Love Life Surf
Great ideas:
How the Nutrition Pros Recover via The Fueled Athlete
A good read:
The Number 100 and the Time We Have via Electrafi
Fix these:
9 Reasons No One Is Reading Your Blog via HubSpot
Accurate:
19 Signs You Need To Unplug via Huffington Post
Good reasons:
Why You Should Share Your Blog Post More Than Once on Social Media via Buffer
An awesome, free ebook for you:
Holiday 2013: Unprocessed via A Gutsy Girl
Tuesday
Love this idea:
#Movehappy Challenge via Better with Veggies
Must read:
Changing the Conversation via Gabby's Gluten-Free
Yes:
Want To Get Stronger? Leave Your Ego At the Door via Feminine Muscle
On serving sizes:
But The Serving Size Told Me To via The Big Man's World
Has it happened to you?
The Meaning Behind A Facebook Unfriend via Triathalon Mami
There can be too much of a good thing:
5 Healthy Foods That Could Be Sabotaging Your Weightloss via Thrive Personal Fitness
Check these out:
35 Free Templates To Make Content Creation Easier via Hubspot
Good reminder:
Why You Should Give Your Mother In Law A Break via Real Mom Nutrition
Wednesday
Good ones:
10 Money Saving Tools We're Thankful For via Our Freaking Budget
Beautifully written:
Thanksgiving via Yes I Want Cake
Great idea!
Support Bloggers Through Holiday Gifts via Then Heather Said
No equipment? No problem!
18 No Equipment Needed Workouts via Happy Fit Mama
Step it up:
66 New Ideas for Upping Your Networking Game via The Daily Muse
Another great challenge:
My Holiday Charity Challenge via Erica D House
Thursday
10 Quotes That Will Inspire You To Dream Big via The Daily Muse
Friday
Great ideas:
Hutch's Give Back Gift Guide via Matters of Course
Avoid these:
6 Personal Branding Mistakes That Are Holding You Back via The Daily Muse
Use these:
The Best Online Tax Software for Freelancers
11 Places To Find Freelance Writing Gigs
Love:
Pretty Presents via Happy Wife, Healthy Life
Want to own your on biz?
10 Must Reads for Aspiring Small Business Owners via The Daily Muse
Great ideas:
30 Homemade Gift Ideas via Rachel Cooks
Saturday/Sunday
Good tips:
How To Make Pinterest Work For Your Blog via The SITS Girls
Fun!
DIY Homemade Lip Gloss via Joy The Baker
Love:
A Letter To My Younger Self via Good Women
——
Yum
——-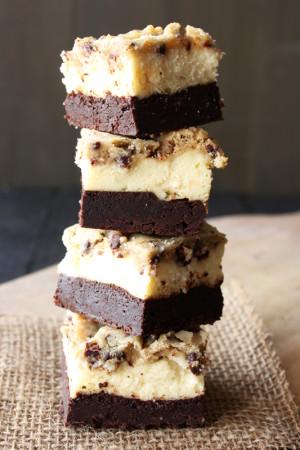 Brownie Bottom Cookie Dough Cheesecake Bars
Gingerbread Pumpkin Bars
Brown Butter Sweet Potato Chocolate Chip Cookies
Cranberry Goat Cheese Bake
Steelcut Oat & Multigrain Porridge
Pumpkin Gingerbread Smoothie
Slow Cooker Thai Coconut Curry
Sweet Potato, Veggie & Egg Casserole
Whole Wheat Toasted Almond Pumpkin Muffins
Avocado Goat Cheese Dip
Raw Brussels Slaw with Apples
Leftover Potato Pancakes
Pumpkin Ginger Waffle Bites
Pumpkin Gingerbread Trifle
Sweet Potato Buttermilk Drop Biscuits
——-
Scenes From The Week
——–

1. Story of my life
2. Happy dog
3. This guy…
4. When your cat gets mail, it's funny.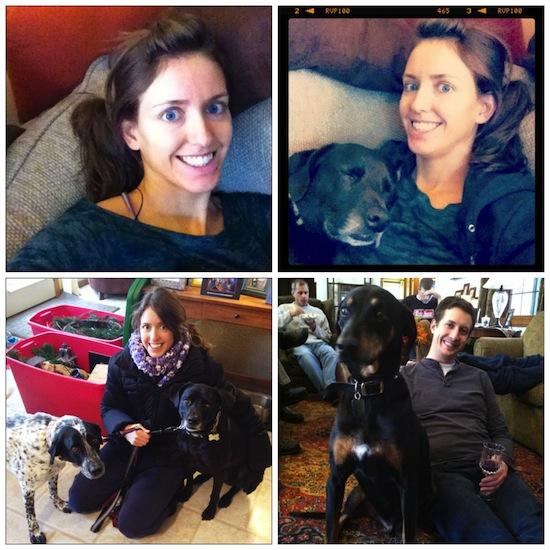 1. Happy girl when hubby is home from work 🙂
2. My baby
3. Did my own Thanksgiving 4 miler with these turkeys
4. Hubby &  his cousin's dog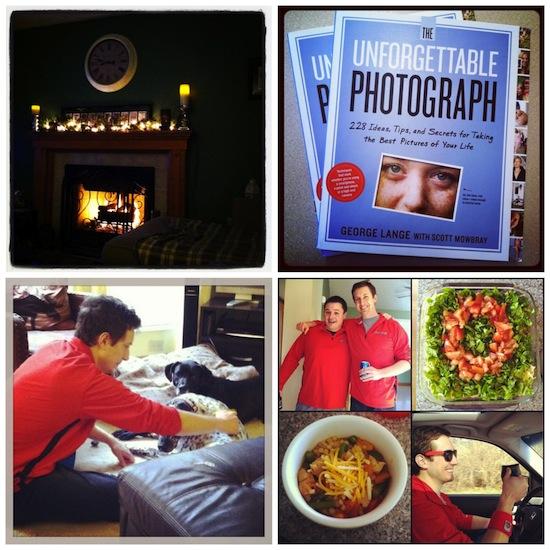 1. Holiday perfection
2. Excited to read this book and then give a copy to one of you guys!
3. Tucky giving Abner moral support while hubby furminates him.
4. Game day! Go bucks 🙂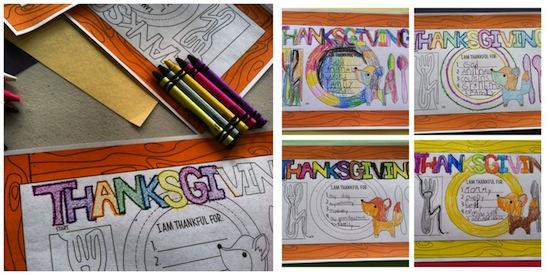 Yeah I do Thanksgiving crafts at the kids table!
———
Twitter Favs
———
 Amazing People on Twitter You Need to Know
Easy Snacks For A Shopping Spree
Coping With Holiday Cheer In The Face of Loss
Why We Still Need Affirmative Action
Rise Sit Tracker
Back When I Ate The HLB Way <– read it
10 Creative Gifts For The Health Nut
10 Special Hostess/Coworker Gifts
Should You Eat Less on Rest Days?
A Letter To My Younger Self
10 Things I Want My Daughter To Know About Working Out
The Power Of A Daily Bout Of Exercise
For Women, Asking For A Raise is Damned if You Do, Damned If You Don't
How To Stop Using Momentum During Strength Training
Are Dietitians Really The Food Police?
30 Experts Reveal The Biggest Nutrition Myths
7 Ways To Boost Your Gratitude
——
In the News
——–
License To Eat: Why You Shouldn't Deprive Yourself This Holiday
3 Things You Can Accept Right Now That Will Make Your Day Better
Your Pain Free Guide To Unplugging
Kettlebells Are Great For A Full Body Workout
A Fresh Perspective on Picky Eating
Successful People Do The Painful Things First
7 Habits of Grateful People
That's all for today, friends!
Happy Monday!
–Lindsay–