Hi Friends!
Time for another edition of Bean Bytes!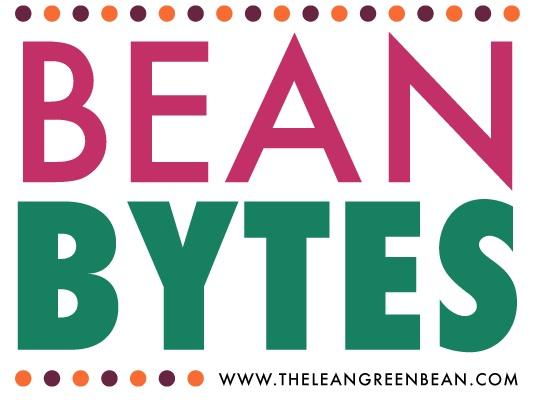 ———
Link Love
———-
Monday
Interesting question:
Are We All Our Own Marketers via Foodtrainers
Got me thinking:
How We Seek Validation & Support via Olive to Run
Good ones:
5 Fitness Myths via Lindsay's List and That's What Domi Said
Love so many bloggers on this list. Check it out and show them some love:
50 Bloggers Making A Difference In Fitness, Health & Happiness via Greatist
How do you feel about it?
The New World Of Race Security via Miss Zippy
Agreed:
No Pain, No Gain? Not So Much via Gabby's Gluten-Free
Yes:
4 Things Your Boss Doesn't Do & You Shouldn't Either via Brazen Careerist
Tuesday
Do it yourself:
8 Steps For Creating A Fitness Plan From Scratch via Feminine Muscle
Simple & Delicious!
Tuesday 10: Three-Ingredient Recipes via Lauren Conrad
Fun post idea:
Twitterized Thoughts via Life to the Full
Do you care?
Do You Care What "Plus Sized" Is Called? via The Great Fitness Experiment
Do it:
One Easy Trick That Will Make Clients Love You via The Daily Muse
Love:
10 Things I Can Tell You About Your Husband via Sometimes, Always, Never
Wednesday
Good read:
Fitspiration- Because If You're Not Miserable, You're Doing It Wrong via That's What Domi Said
Important stuff:
5 Things To Consider When Working With A Personal Trainer via Blonde Ponytail
Absolutely yes:
4 Strategies For Cranking Up Productivity via Brazen Careerist
On the new cholesterol guidelines
3 Things To Know About The New Cholesterol Guidelines
Are The New Cholesterol Guidelines Really An Improvement?
Big Deal or No?
Sneaky Gym Pictures on Fitness Blogs via Eat Run Sail
Try this:
Batch Cooking: 6 Dinners in 90 Minutes via Food Coach Me
#15 drove me bonkers:
The 23 Absolute Worst Parts of Your Childhood via Buzzfeed
Thursday
A different perspective:
My First & Last WIAW Because Who Really Cares via A Gutsy Girl
Bloggers- do this!
How To Set Up Google Authorship via The SITS Girls
Thinking about buying?
Blendtec vs. Vitamix via The Soulful Spoon
Love this:
23 Things Every Entrepreneur Must Know via Forbes
Yes:
23 Things Every Entrepreneur Must Know via Forbes
Friday
Good read:
Dear Lululemon: I Quit You via Love Life Surf
Important:
The Best Version of Me via Living The Dream
So helpful:
10 More Helpful Household Items That Can Improve Your Food Photography via Pinch of Yum
What do you think?
Scandal on The Biggest Loser via Side of Sneakers
——
Yum
—–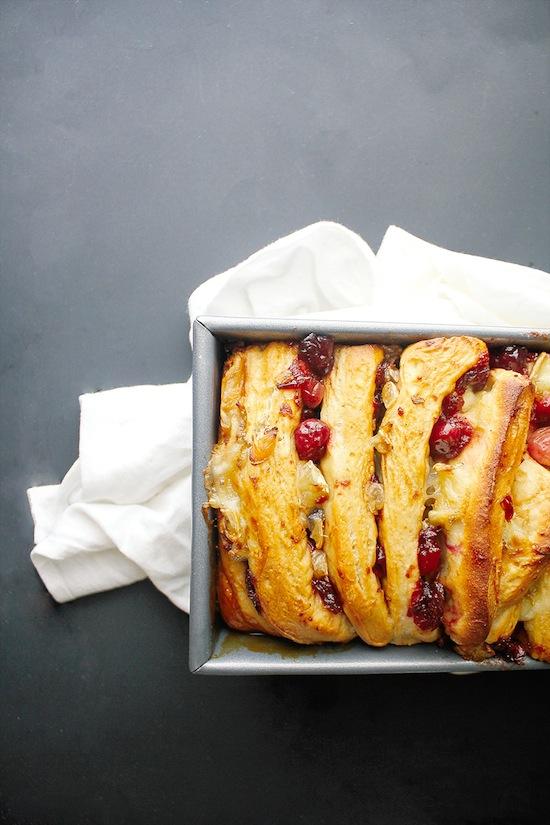 Cranberry Orange Scones
Savory Chia Oats w/ Avocado, Salsa & Egg
Fudgy Pumpkin Brownies
Sweet Potato Cookies
Caramelized Cranberry Brie Pullapart Bread <– OMG
Gluten-Free Oatmeal French Toast
Cranberry Pistachio Cinnamon Chip Cookies
Spicy Sunbutter Chickpea Bites
Creamy Vegan Scalloped Potatoes
How To Host A Caramel Apple Party
(Love that YOU control the amount of caramel on yours)
Whole Wheat Pumpkin Cinnamon Swirl Bread
Sunflower Seed Apple Muffins
Mini Chicken Pot Pies
Shredded Chicken PB & Chocolate Style
Sweet Potato & Gruyere Mac & Cheese
Gingerbread Bread Pudding
———
Scenes From The Week
———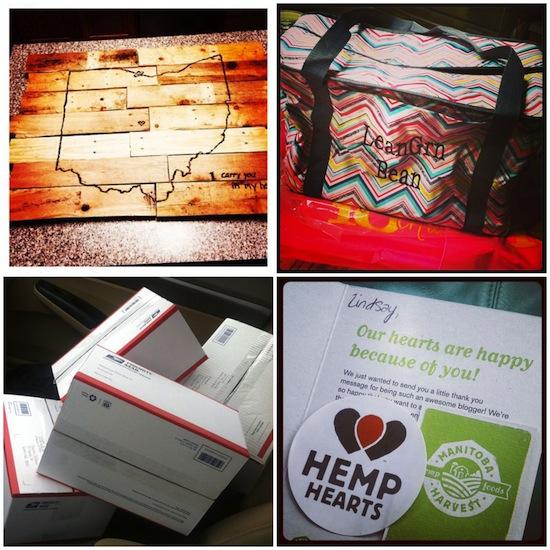 1. Hubby's afternoon craft project for our friends who needed some artwork for the walls of their new house!
2. One of my sweet readers sent me this personalized Thirty One Thermal Food Tote! I love it! So grateful for all of you!
3. Mailing out my Foodie Penpals package and my cookies for The Great Food Blogger Cookie Swap!
4. Personalized mail is the best…LOVE companies like Manitoba Harvest! Made my day.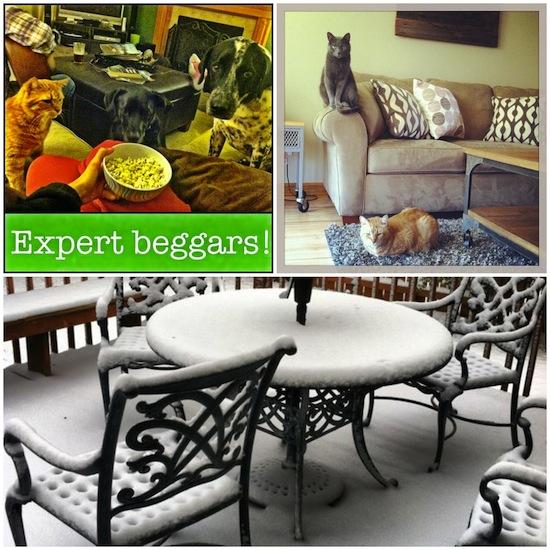 1. Story of my life
2. Cats enjoying the new room
3. Our first snowfall
———–
Twitter Favs
———–
Why Everyone Should Keep A Fitness Log
The Science Of Posture
Will The Comparison Game Make Me A Better Athlete?
11 TRX Moves To Strengthen Your Core
Meat Products Could Raise Diabetes Risk
What's Your Why?
Be The Age You Want To Be
Do Trail Races Unnecessarily Damage The Environment?
10 Tips On Becoming A Trainer
Clean Eating: Are There Any One Night Stands?
Just A Body
Meal Planning Tips
Why Some Foods Should Carry A Cancer Warning
Keeping It Real <–amazing
Willpower As A Part of Healthy Living
Teaching Kids About Sweets In Moderation
Greg's GPS Rules
Thoughts On Fat Shaming
10 Full Body Exercises That Get You The Most Bang For Your Buck
Every Damn Day List
18 Things Everyone Should Start Making Time For Again
A Letter To The Editor: We Need More Runners
Joy or Just Wait
——–
In The News
———-
9 Sneaky Reasons You're Ravenously Hungry <– Good ones
Kids Intake of Fat and Sugar Decreasing But Still Excessive
America's Demographic is Changing & Marketers Need To Catch Up
Which Airports Have The Healthiest Food?
Rethinking Term Pregnancy
The Environmental Costs of a Thanksgiving Meal
6 Unexpected Ways Writing Can Transform Your Health
16 Common Household Pests & How to Get Rid of Them
10 Ways To Worry Less
Exercise During Pregnancy Can Boost Your Baby's Brain
Russian Commuters Can Earn Free Subway Tickets By Doing Squats <– Brilliant
"Healthy" Vegetable Oils May Harm Heart
5 Foods That Face Changes With The Transfat Ban
Taking Music Lessons As A Child Could Physically Change Your Brain
Doctors Told To Get Tougher With Patients About Weight, Recommend Counseling
That's all for today, friends!
Enjoy!
–Lindsay–