Hi Friends!
It's Monday and you know what that means. Time to play catchup as I share some great posts from around the blog world!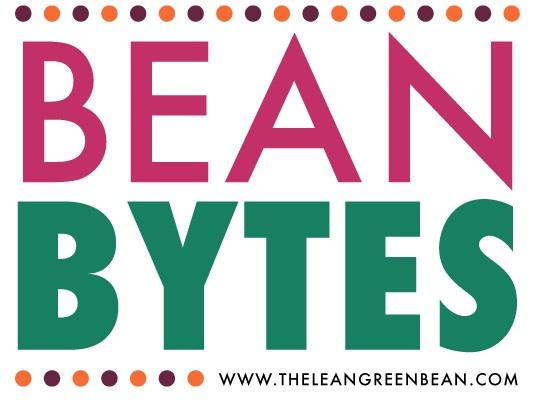 ————
Link Love
————
Monday
One of my favorite posts in a while:
I never felt stoppable via Mizfit Online
Reminder. You don't have to be perfect:
Why I don't want perfection via Gabby's Gluten-free
So trying this:
How to Make Homemade Greek Yogurt via Teaspoon of Spice
Tuesday
Great tutorial:
How to Cold Brew Coffee via Ari's Menu
Definitely worth a read:
How to talk to little girls via Latina Fatale
Learn it. Do it.
How to start a budget via Our Freaking Budget
Some great, free workouts:
Summer shapeup plan via Blonde Ponytail
Bringing attention to an important topic:
Let's blame everyone but the johns via Neon Fresh
Something to consider:
Natural Skin Care: Avoiding Parabens via Making Good Choices
Wednesday
A great reminder that no matter how badly you want it, sometimes things just don't work out as planned:
Except when you don't via Happy Fit Mama
Ever thought about becoming a crossfit coach?
Level 1 Certification Recap via Running Hutch
On maintenance:
Post weight loss: now what? via Miles to Run
A must read:
When are we ever good enough via Making Good Choices
On self love:
Learning to rid ugly thoughts via Feminine Muscle
Thursday
Some great tips for beginners:
Cooking Techniques, Tips & Tools via Slim Sanity
LOVE this post:
Blog Design Tips for Non-Designers via Healthy Living Blogs & Back to Her Roots
What do you think?
Is Crossing That Fine Line Necessary via A Veteran Runnah
For all you runners- a free guide:
Guide to Better Running via Hot Bird Running
A good read:
Getting what I need via Fiterature
Love this:
Why I don't kill myself in every workout via Jennifer Blake Fitness
On Interning:
5 Vital Tips for Making the Most of an Internship via Brazen Life
Yes!
3 Simple Steps to Conquer Fear of Failure via LiveWell 360
Friday
On sustainable seafood:
Why your tuna matters via Greatist
Great tips:
Blog Tips for Time Management via Slim Sanity
For summer:
Lightened Up Burger Options via Oatmeal in my Bowl
Love this:
If Dwight Schrute had a resume via The Daily Muse
A great reminder:
The little reminder of love hope and inspiration via A gutsy girl
————-
Twitter Favs
————-
 You don't look athletic
Happiness should be a verb
I want to look like a runner
How to stick to a vegetarian/vegan diet when it's not on the menu
5 So-Called healthy foods to avoid
How xoxo came to mean hugs and kisses
18 things every parent should teach their kid
10 reasons facebook makes me nervous
How happiness changes with age
How I broke up with my smart phone
Why it's still important to follow your heart
Photographer chronicles gf leading him around the world
Today is not the day to change my life
Adoption awareness #waitnomore
Perfectionist? How to overcome those time sucking behaviors
———-
Scenes from the Week
———-
Hubby and I spent all day Fri, Sat & Sun at the Central East Crossfit Regionals watching our coach and tons of other amazing athletes compete for a chance to go to The Crossfit Games. Our region is absolutely incredible….especially on the men's side. The top heat for the men's events included Rich Froning, who has won The Games for the past two years, Graham Holmberg who won The Games in 2010, and five other guys who have also competed at The Games. Rich Froning broke like 5 event records and in one event, five guys all finished within one second of each other!
The competition on the women's side is tough as well. Our coach did an amazing job. She ended up finishing 7th overall, so she won't be going back to the games this year but it was still so awesome to watch her. It was impossible not to be inspired! I'm so proud of her and we're lucky to have her as a coach. Here's a few pictures of her.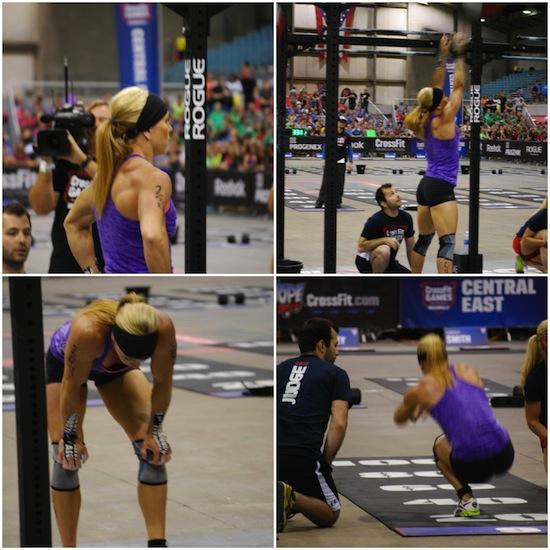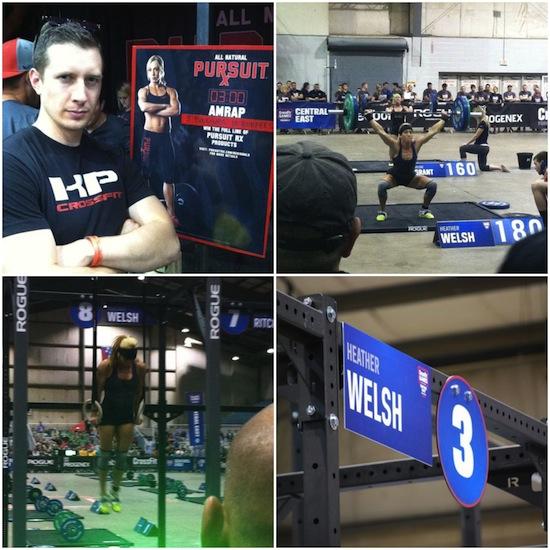 We had a lot of fun spectating with a bunch of people from our box!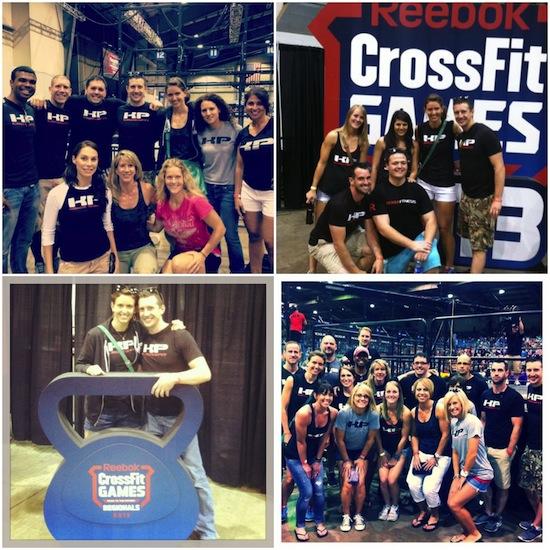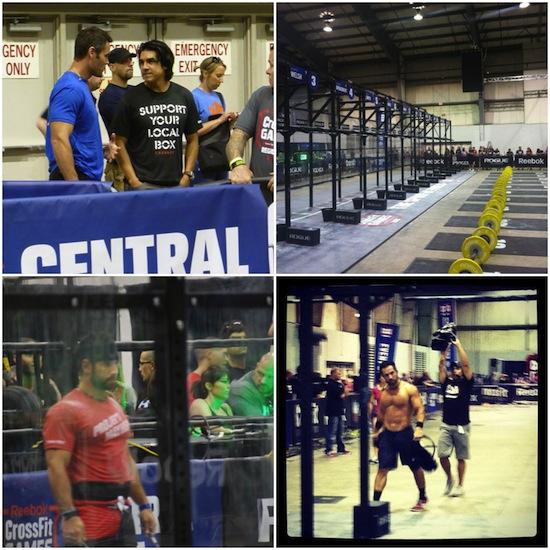 Plus there were a lot of good looking guys working out shirtless 😉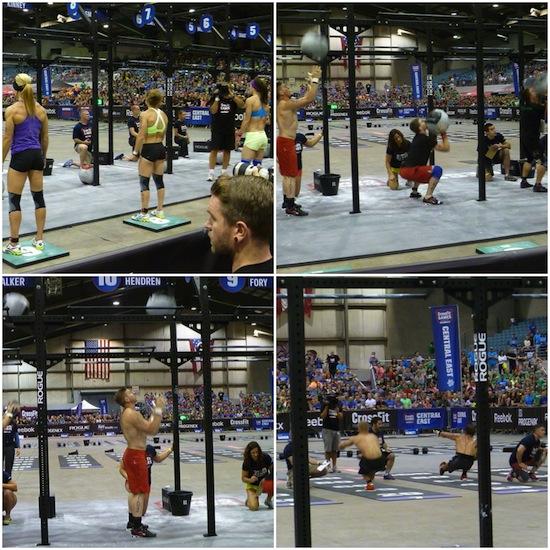 In the end, our region is sending two first-timers and one veteran to The Games on the female side and we're actually sending 5 competitors on the men's side. In most regions, only the top 3 athletes go. However, if a former Games Champion finishes in the top 3, they invite another athlete. In our case, the 4th place athlete was also a former Games champion so they invited a 5th! To make it even more fun, 2 of the 5 guys are local Columbus boys so it will be fun to cheer for them when we go to The Games!
In other news…some animal pics: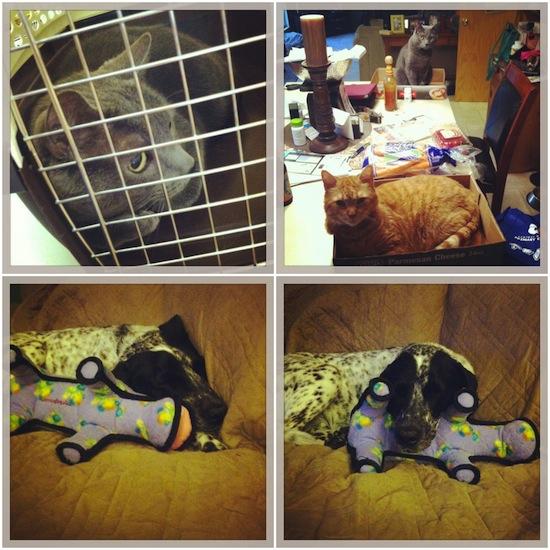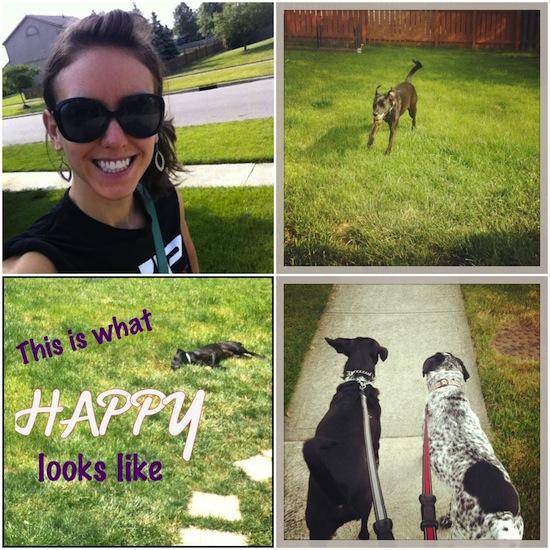 ———
In the News
———
FDA approves nutrition labels on alcohol
The prancercise craze and other strange exercise
Scientists find gene that spurs early puberty
Fat perception altered by mood
Family Style Meals Help Raise Healthy Eaters
USDA requires labels on mechanically tenderized meat
5 low fat foods that are making you fat
How to make the most of every moment
The rise of protein drinks for ordinary people
Whew! That's all…I was pretty disconnected from social media this world…all caught up in Crossfit so let's chat:
How was your weekend? Do anything fun?
Enjoy!
–Lindsay–