Hi Friends!
Time for another edition of Bean Bytes!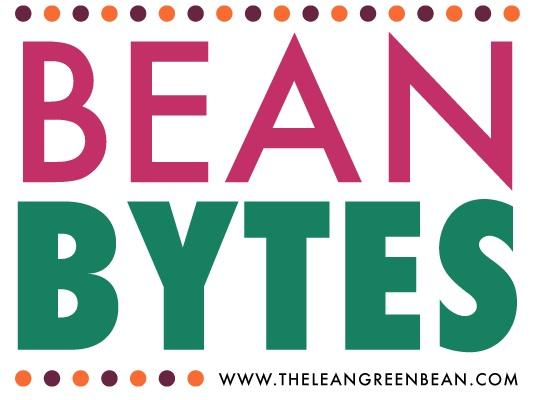 —————-
Link Love
————–
Monday
Love all of these:
5 exercises every woman should be doing via Lindsay's List
On finding your passion:
Guest post from Jana at Happy Wife, Healthy Life via A Doctor in the House
On fighting childhood obesity:
Our Kids Need Us via Live Do Grow
Everyone should do this:
Hunting the good stuff via Food Fitness and Family
Want this!
Creamy Lime and Avocado Tart via Eating Bird Food
So important. Read and learn about DVT:
The most important post I've ever written via Words to Run By
Tuesday
To entertain you while working out:
My Top Seven Podcasts for Working Out via Savvy Eats
A must-read on love:
Love is a verb via Peanut Butter Fingers
Challenge yourself!
Do hard things via Life to the Full
Great interview!
Anne Burrell on Healthy Family Meals via Happy Mother Runner
An important reminder:
Strengthening your mind via NYC Running Mama
Great info here:
How to plan a charity race via Mom's Little Running Buddy
Love this attitude:
A word on 13.1, it's not just for runners via Run Faster Mommy
Wednesday
Great post on the theme of this year's National Nutrition Month:
Arugula Salad with Ultimate Vinaigrette via Prevention RD
Great post!
We ARE all superwoman via Mizfit Online
On dealing with negativity
How to love the haters via For the Love of Kale
On commuting:
How to make your commute worthwhile via The New Healthy
Yay for plants!
4 tips to eating vegan via Love Life Surf and Lifting Revolution
On nutrients:
5 necessary nutrients for a vegetarian diet via Mommy Run Fast
Love this little experiment:
Reduction in Magazine Reading via Fitness Perks
Thursday
On supporting a runner:
10 tips for supporting a marathoner via Run Wiki
8 Housekeeping tips to make your blog rock via Shareaholic
An alternative to google reader (since it's going away)
Breaking news: Google Reader to shut down- here's my favorite alternative via Katy Widrick
Friday
Yoga for runners:
5 Yoga Poses for Post Run Bliss via Happy Fit Mama
Like to read? Here are some book recommendations:
11 Books for Spring via The Sweet Life
Strengthen these…they're terribly painful when injured:
Exercises to strengthen your hip flexors via Fun and Fit/ Fit Knit Chick
Share the Road:
Tips for sharing the road with cyclists via Enjoying the Course
————
Twitter Favs
————–
Getting Junk Food Out of Schools
Study Pins Down How Much Couples Fight Over Money
The Changing Slug- Blinded By Social Media
Tabata vs Interval vs HIIT
It's OK to Not Be OK
Instagram Tools
What Your Acne is Telling You
Things That Yoga Taught Me
39 Unexpected Avocado Recipes
20 Things Every Smart Traveler Should Know
9 Things I Almost Know for Sure About Parenting
7 Tips to Lose the Baby Weight
Registered Dietitian Day 2013
Automatic- An App That Can Make You a Better Driver
BlogLovin vs Feedly: Which Reigns Supreme
Just Mom
Crossfit Benefits and Pitfalls
On Jealousy and Chocolate Cake
9 Things You're Doing Wrong on Twitter
Pregorexia
Create Your Own Infographic
———-
Scenes from the Week
————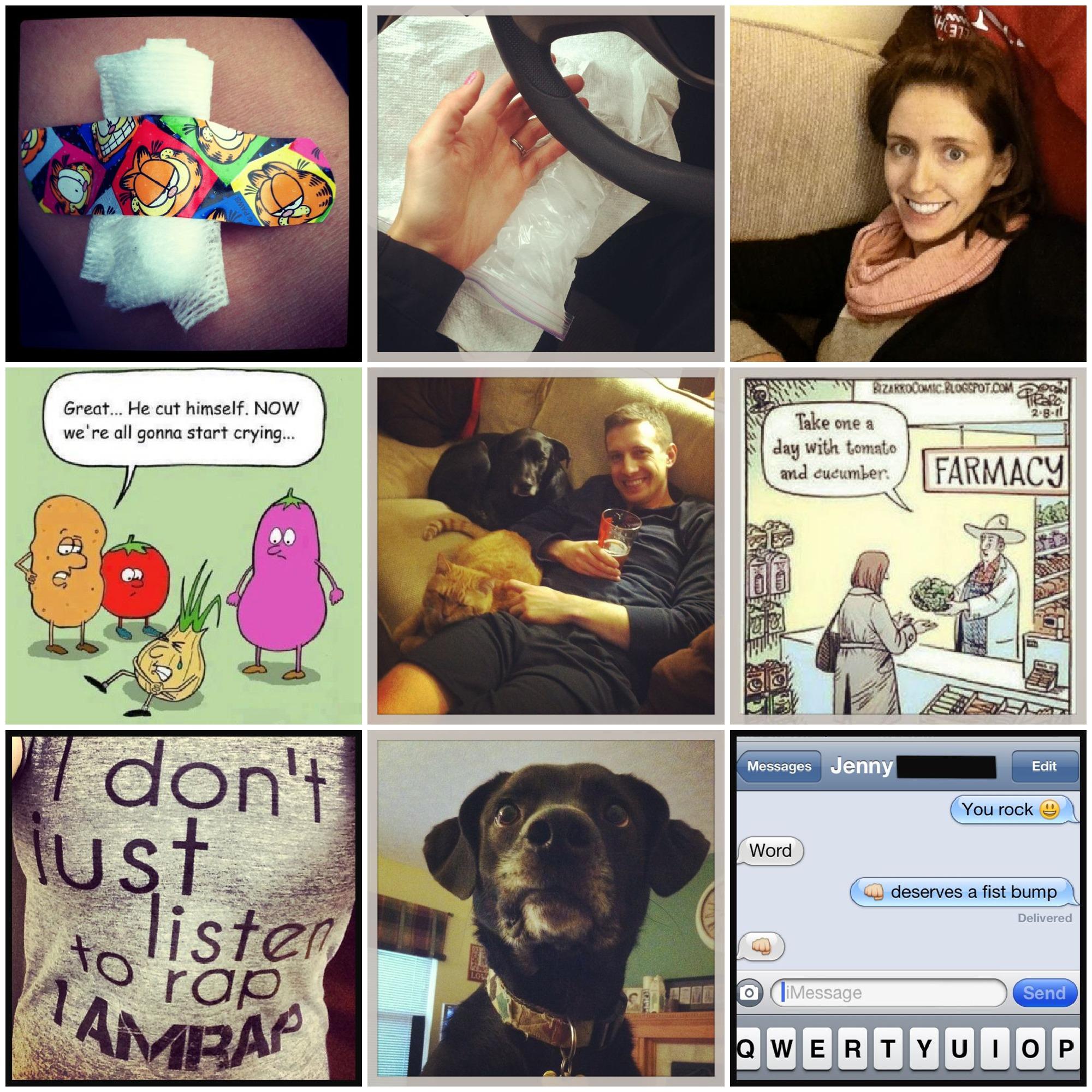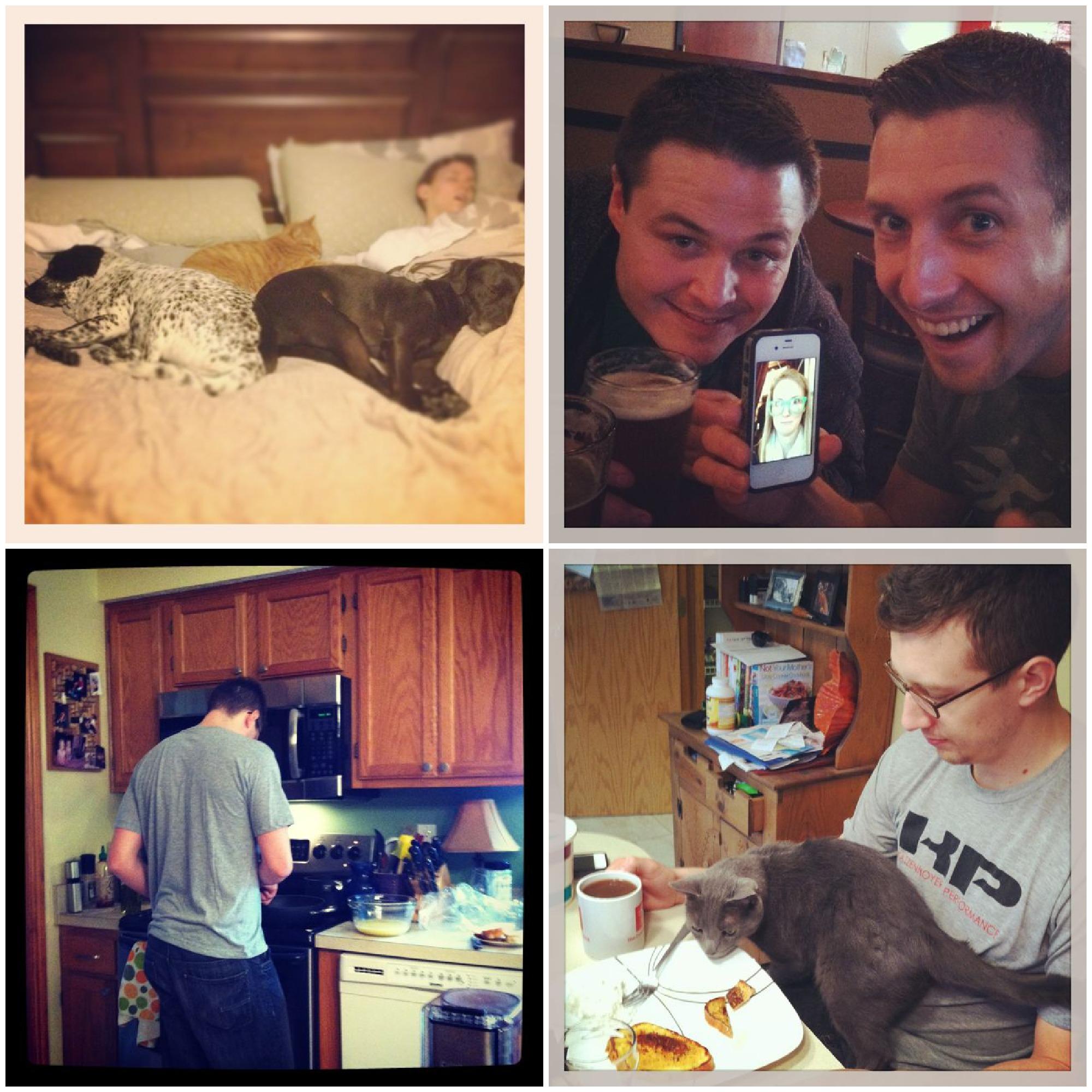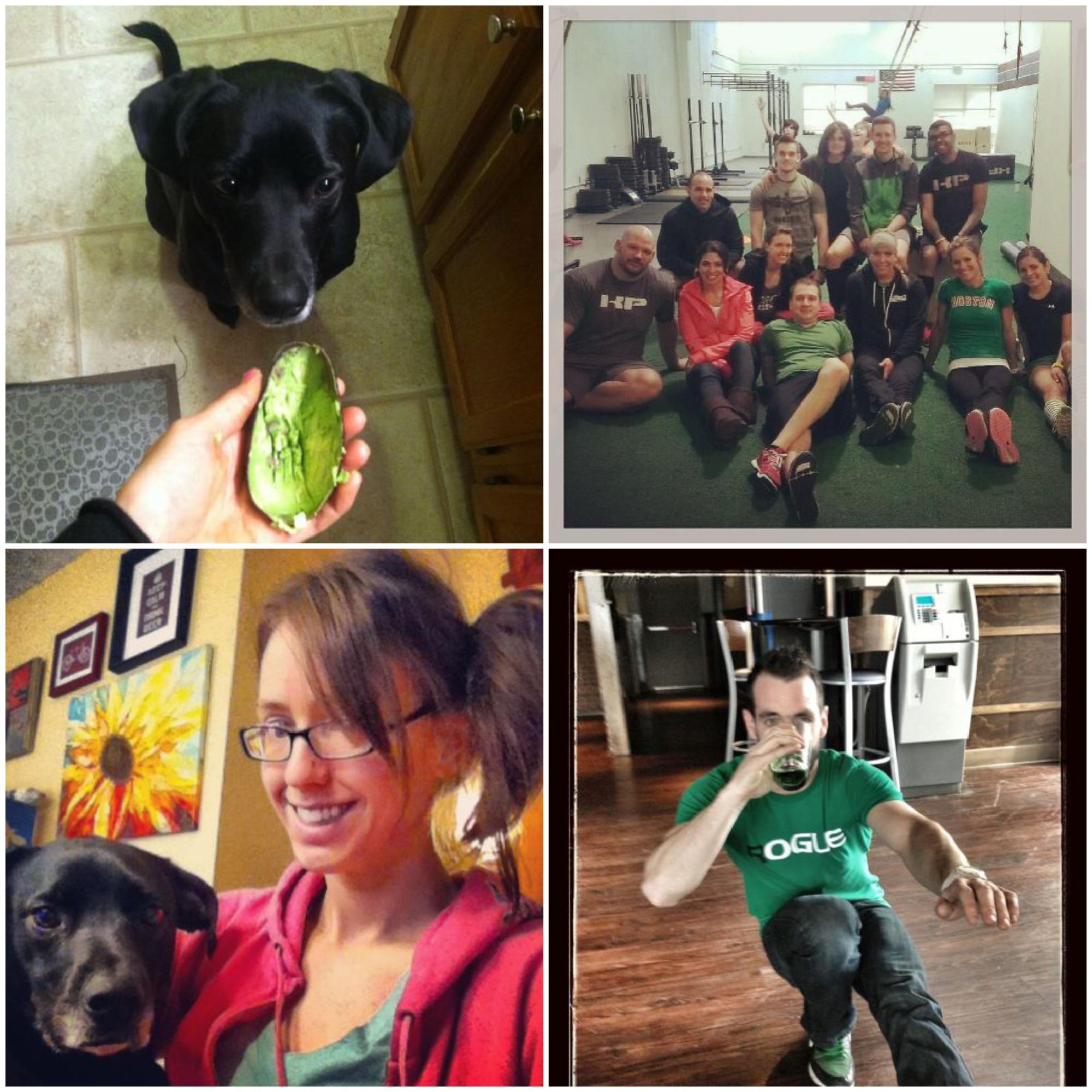 ————-
In the News
————-
 Know how much added sugar you're eating?
Is deli meat actually bad for you?
Celebrity Endorsements may spur kids' unhealthy eating habits
Small snacks curb appetite as well as bigger snacks
Why you shouldn't go gluten-free
How to avoid doctored food
Bakery the faked sugar-free treats shut down
Symbols such as traffic lights on menus effective in educating diners
——————
That's all, friends! Don't forget to check out yesterday's food prep inspiration post and send me a pic if you did any food prep this weekend!!
Enjoy!
–Lindsay–