Hi Friends!
Time for another round of Bean Bytes!
 ———–
Link Love
———–
Monday
A beautiful read:
A letter of apology to my body via Run Wiki
Interesting:
What's better: Raw or Cooked via Foodtrainers
Love this idea:
Write Three Good Things via Dare You To
Educate yourselves:
Why I'm worried about chocolate milk via Real Mom Nutrition
great tips on making group fitness work for you:
Pump to the Beat of Your Own Drum via Get in Shape Girl
Fun new DIY blog to check out:
DIY Playbook Launch via Fitting It All In
Tuesday
One of the best bootcamps around. So much fun:
Best Body Bootcamp Round 5 via Best Body Fitness
Love this:
The 6 pillars of losing the freshman 15 via Strong Inside Out
great tips:
How to be a faster runner via Itz Linz
Wednesday
Such a simple challenge w/ a positive impact
30 Day Happiness Challenge via Erica D House
Yes!
10 things moms should never say to their daugthers via The Sweet Life
Totally doing a post like this:
Instagram Truths via Gabby's Gluten-Free
Great attitude:
Hold old are you? What do you see in the mirror? via Truth To Being Fit
Love this post:
Age, like weight, is just a number via Ginger Mantra
Thursday
I'm working on this
The virtue of saying no via Inspired RD
So fun!
Salt dough magnets via Gimme Some Oven
Great tips!
How to fight writer's block via Shareaholic
Buffer saves my life daily:
Sharing with buffer and chrome via Healthy Living Blogs
This made me laugh:
This is How I Feel via Nice Girl Notes
What are your thoughts?
Food bloggers and taking responsibility via Purely Twins
Friday
An interesting post and response:
The original post: Dear mom on the iphone via 4 Little Fergusons
The response: Dear mom judging me for my iphone via Scary Mommy
Love this:
Basketball, B teams and FGOs via A Teachable Mom
Brilliant:
Yarn Ball Catnip Toys via Joy the Baker
Holy yum:
Grilled almond butter and blackberry sandwich via Baking Serendipity
Saturday/Sunday
Beautifully written:
It's Not Fat, It's Fuel via Running Rachel
This looks SO good:
Breakfast Sweet Potato via Hungry Healthy Girl
 ———-
Twitter Favs
———–
25 Easy Delicious Ways to Flavor Popcorn without Salt
The Dark Side of Kids on Social Media
Soccer Moms on a Mission: The Music Video
Why Our 20's Are the Most Important Decade of Adulthood
SelfControl App
Meal Planning 101
4 Steps to Landing An Interview With A Startup
Great Way to Get Kids Excited About Fruits and Veggies
Are Social Networks the Answer to The Obesity Epidemic?
16 Types of Subway Commuters Everyone Hates
13.1 Has Been Released- What's the Worst that Could Happen?
How to Grow An Avocado Tree
————-
Scenes From the Week
————-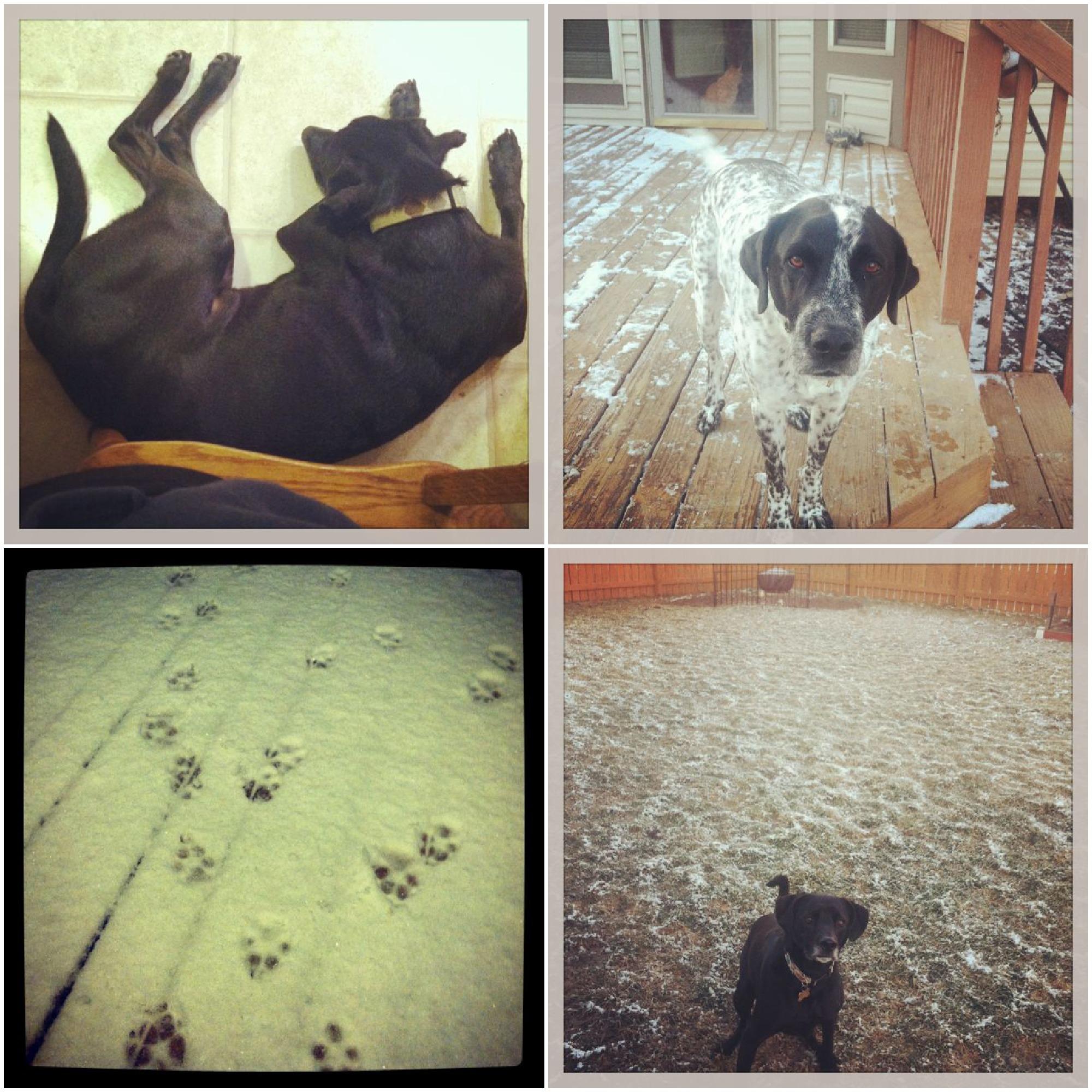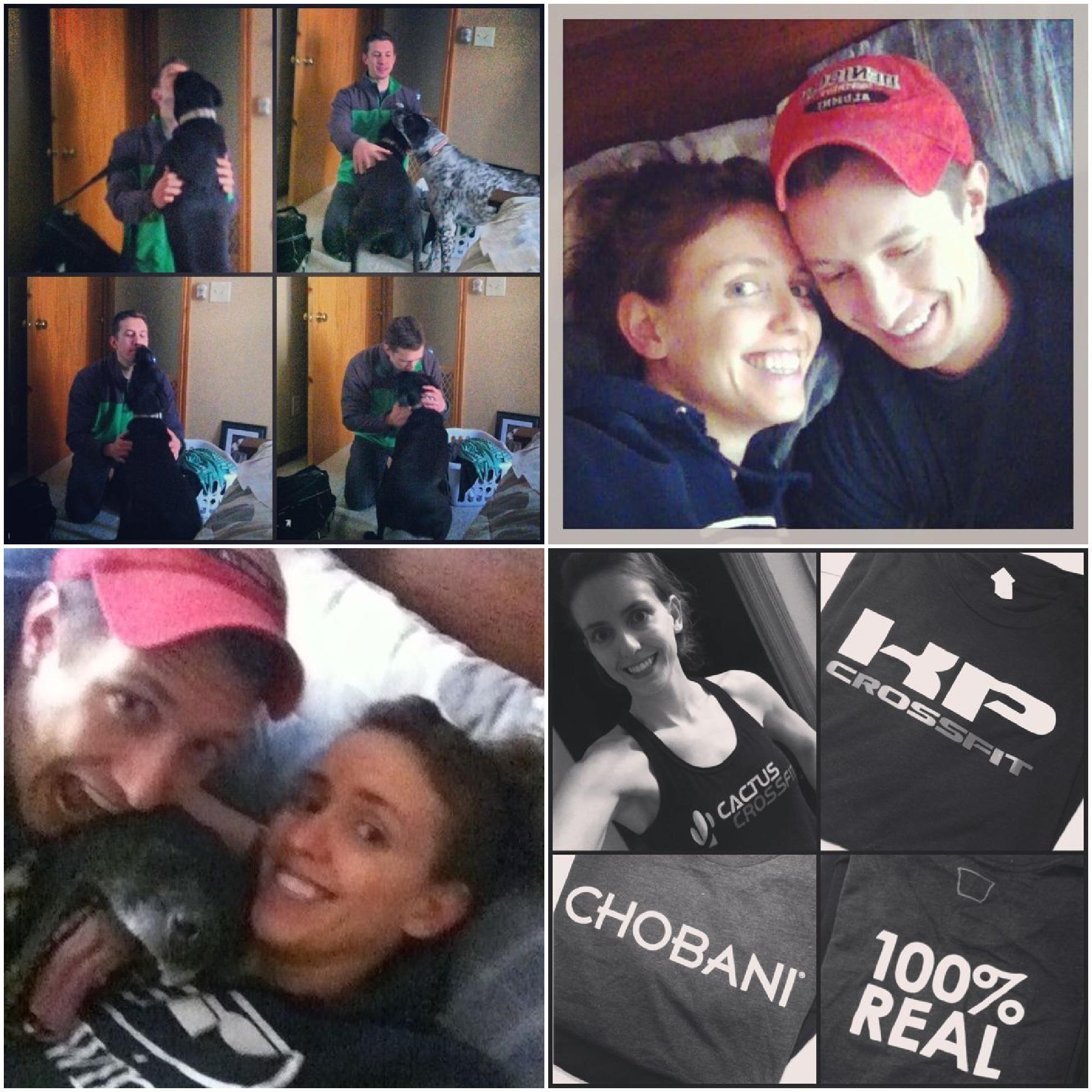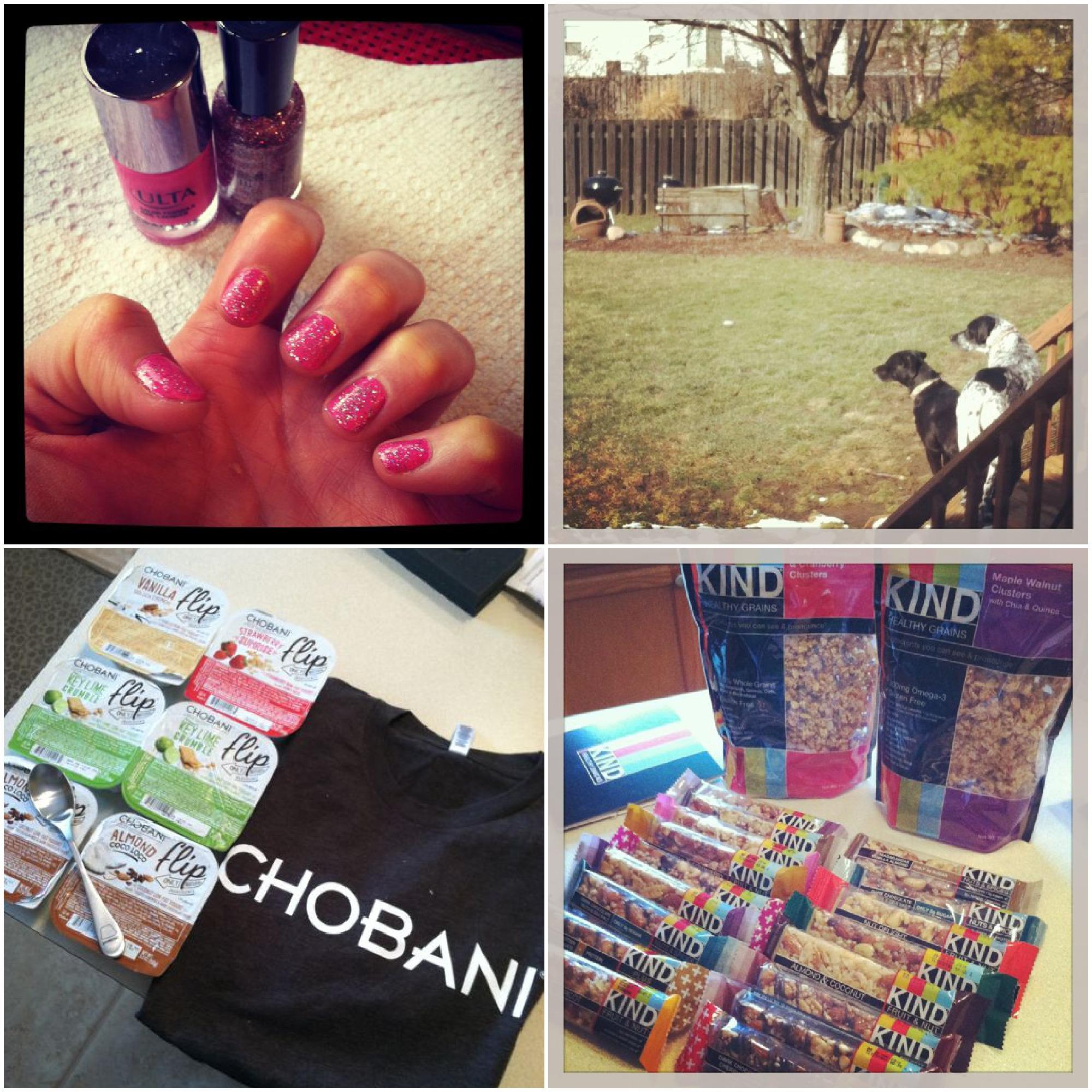 1-4. The boys took good care of my while hubby was gone
5-8. Hubby came home! And I got lots of fun new t shirts/tanks!
9. Sparkly pink nails make hard workouts easier. Fact.
10. The boys are SO ready for spring.
11. Chobani sent me some of their new Flip flavors to try! (FREE SAMPLE)
I'm excited about Key Lime.
12. Kind sent me some of their bars and granola! (FREE SAMPLE)
SOOO many good flavors to try!!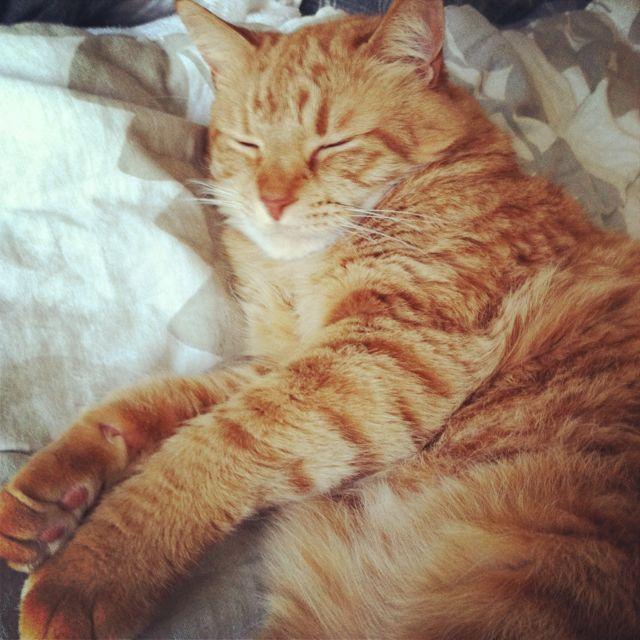 We've got an injured kitty on our hands. Marcus hurt one of his front legs on Saturday. Of course it was while we were gone so we have no idea what happened. He's been limping around for the past two days so i'll probably be taking him to the vet at some point today to see what the deal is. He looks so pathetic 🙁
 ———-
In the News
———–
Baby with HIV reported cured
Food allergy advice for parents
6 tips to ripoffs: don't fall for health fraud scams
Improved traceability could cut cost of food borne illness outbreaks
Coconut Oil – Miracle Health Worker?
Increased salt consumption may trigger autoimmune diseases
Do more pregnant women need diabetes care?
Getting enough zzz's is key to weight loss
5 Questions to Ask Before Trying Any Diet
Online Salt Calculator
That's all I've got for you today. Happy Monday 🙂
Enjoy!
–Lindsay
PS. Don't forget to check out yesterday's Sunday Food Prep Inspiration post if you missed it! Lots of great weekend food prep ideas from me AND my readers! Did you food prep over the weekend? Send me a pic so I can feature you in an upcoming post!