Hi friends!
Time for another round of Bean Bytes! Here's what you might have missed last week: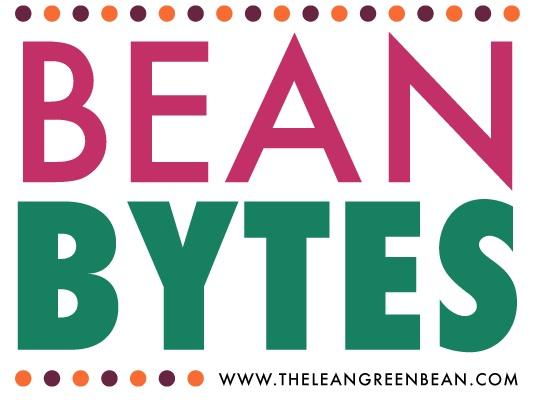 Good reads:
You Should've Asked via Emma
Satisfaction vs. Fullness via Avocado a Day
How to Find Your Set Point and Stop Fighting Your Weight via The Healthy Maven with the Real Life RD
3 Band-Resistance Exercises To Challenge Your Whole Body via Girls Gone Strong
4 Reasons Your Call a Stay-At-Home Mom Goes to Voicemail via Motherly
Benefits of Dryer Balls via Creating Better
Income Reports: What We Learned And Why We're Stopping via Pinch of Yum

Breakfast:
Sweet Potato Breakfast Bowls
Carrot Cake Breakfast Cookies
Sausage Cassoulet with English Muffin Breadcrumbs 
Lunch:
Flank Steak Salad with Roasted Corn and Peppers
Seedy Almond and Ramen Salad Topper
Mango Salsa Shrimp Tacos with Avocado
Cashew Chicken Lettuce Wraps
Dinner:
Szechuan Shrimp Tacos with Cool Cucumber Slaw
Paleo Spiralized Vegetable Salad with Shrimp Skewers
Firecracker Pineapple Chicken
(Unbelievably Juicy!) Grilled Pork Tenderloin
35 Recipes With Bell Peppers
Grilled Turkey Chipotle Drumsticks with Mango BBQ Glaze 
Crab Cake Burgers
Paleo Marinated Flank Steak
Mozzarella-Stuffed Basil Turkey Burgers
Sides:
25 Recipes for Homemade Salad Dressing
Quick and Easy Pesto
Pineapple Avocado Salsa
Cucumber Avocado Salsa Verde
Snacks:
Savory Fruit and Veggie Popsicles Four Ways
Mexican Street Corn Dip
Drinks:
20 Recipes For Leftover Coffee 
Dessert:
Roasted S'Mores Ice Cream
Pina Colada Grilled Pineapple Dessert
Edible Protein Cookie Dough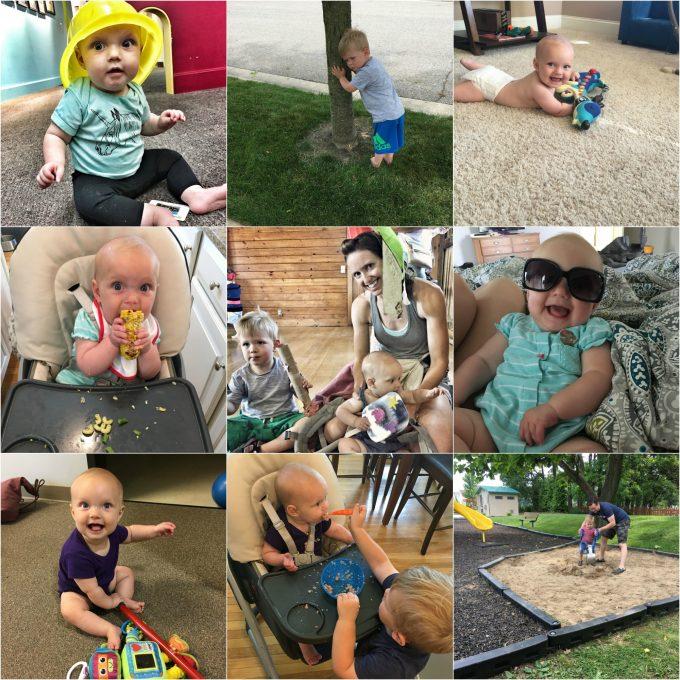 We hugged trees
Went to the library
Ate corn
Got help eating oatmeal
Went to a pirates and princesses event
And pretty much lived outside.
I've found myself taking more videos of Squish lately because his personality is just so hilarious!


As you guys know, my friend Nicole is the master of providing useful online courses that are jam-packed with amazingly helpful info. Her newest course is starting in a couple weeks and I wanted to share it with you. Disclosure- I'm an affiliate for all her courses because I believe in them so strongly. The next thing on the menu, however, is totally free! It's a 5 day mini course called Shake Your Money Maker.
In the course you'll:
Learn how to determine what you are best at and how you can use this to your advantage.
Learn to leverage your blog to create income producing opportunities for yourself.
Discover why your local community is your biggest untapped market for blog + business work…and the steps you need to take.
Learn how to develop local relationships with brands + businesses so you have control of your income.
Discover how to make the most out of your new opportunities so you can grow + scale them.
PLUS create a plan for maximum productivity so you're not wasting time when you work!
For 5 Days you'll recieve a cheat-sheet a day to help you plan your income, daily videos and prompts on how to find your money maker!
Each lesson will be live for 24 hours.
The trick is, each lesson is only live for 24 hours so you gotta make it a priority to check it out! To sign up for your spot in the free course, CLICK HERE.
Enjoy!
–Lindsay–