Hi Friends!
Time for another round of Bean Bytes! Here's what you should be checking out from last week!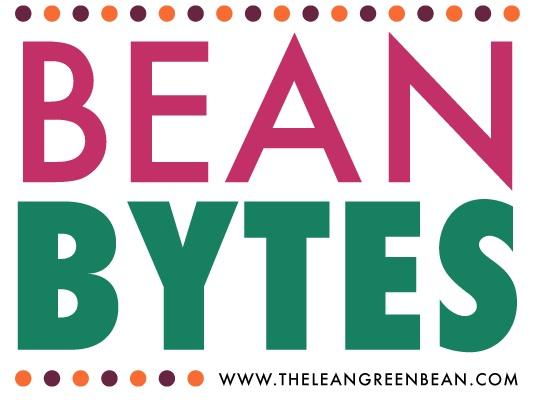 Good Reads:
Putting Moms First via Creating a Better Tomorrow
What I Would Tell Every Girl on the Diet Roller Coaster via Emilie Eats
8 Life-Changing Wellness Books You Need to Read via The Healthy Maven
Post-Partum Running: Expectations and Reality via The Sweet Life
5 Ways to Curb Your Kid's Sugar Cravings via Vegetables and Virtue
5 Ways to Stay Productive When You Have a Flexible Schedule via In It 4 The Long Run
13 Free Classes to Help You Manage Your Personal Finances (Like an Adult) via The Muse
The Mindset Shift to Go From Hobby to Business Blogger via Nicole Culver with Tessa Arias
American Academy of Pediatrics Lifts No Screens Under 2 Rule via Scary Mommy
How To Use Evernote As A Bullet Journal via Make Use Of
27 Ways To Eat Healthy On A Budget via Buzzfeed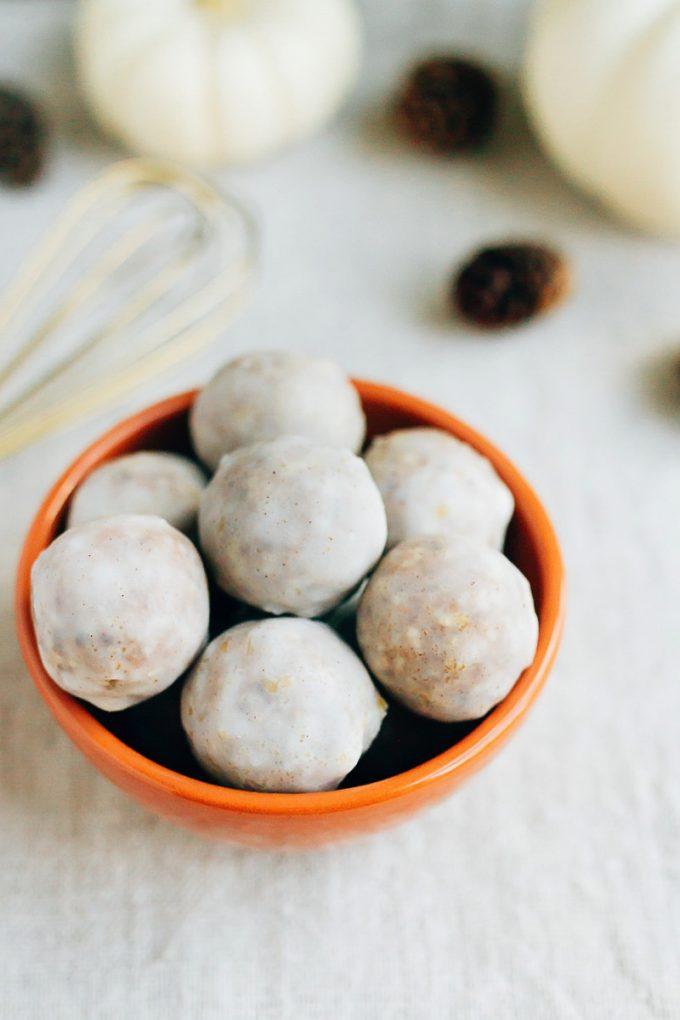 Breakfast:
Healthy Pumpkin Spice Donut Holes
Pumpkin Protein Pancakes
Chia Oatmeal Power Bowl with Maple Peanut Butter Pumpkin Swirl, Pecans, & Pumpkin Seeds
Lunch:
Fall Harvest Buddha Bowl with Creamy Cashew Apple Cider Dressing
Healthy Fall Salads to Make Right Now 
Dinner:
Salmon Sliders with Blueberry Compote
Slow Cooker Al Pastor Loaded Tacos
Buffalo Turkey Burger with Avocado Ranch Sauce
Asparagus Bruschetta Parmesan Chicken with Roasted Fingerling Potatoes
Pizza Stuffed Chicken Roll-Ups
Lighter Broccoli Beef
One-Pot Creamy Chicken and Mushroom Pasta with Peas
15 Themed Dinner Ideas
Creamy Mustard Beef Stew
Sides:
Beer Cheese Soft Pretzel Garlic Bread
Garlic Herb Oven Baked Cod Cakes
Slow Cooker Brussels Sprouts with Maple Syrup, Cranberries and Feta
Maple Cinnamon Twice Baked Sweet Potatoes
Snacks:
Paleo Herb Cheese Crackers
No-Bake Honey Bourbon Banana Bread Bites
Dessert:
Pumpkin Sheet Cake with Greek Yogurt Cream Cheese Frosting
Old Fashioned Iced Oatmeal Cookies
Pumpkin Blondies with Dark Chocolate Chunks
Easy Healthy Apple Crisp Stacks
Candy Stuffed Chocolate Chip Cookie Bars
Spiced Apple Pumpkin Bread
Paleo Pumpkin Caramel Pecan Fudge Bars with Cookie Crust
Chocolate and Peanut Butter Oreo Icebox Cake
Quick Skillet Spiced Pears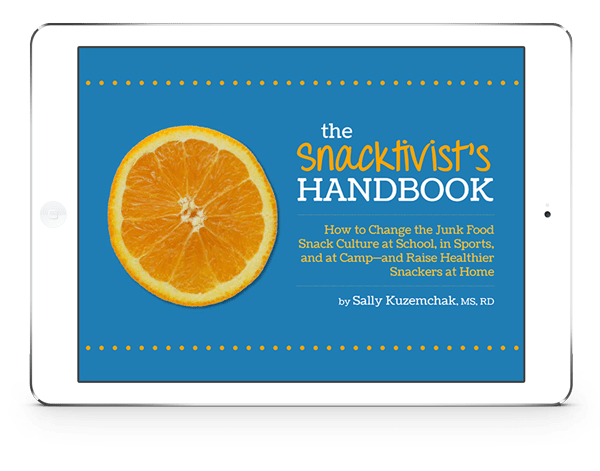 My friend and fellow Columbus dietitian, Sally at Real Mom Nutrition, recently launched a new ebook called The Snacktivist's Handbook.  *Disclosure- I was sent a copy to check out for free. All thoughts and opinions are 100% honest*
It encompasses a subject that has been her passion since I first started to get to know her several years ago and you guys, it's amazing! It's a must-read for any parents who are angry about the unhealthy snacks their kids are being given in the classroom, at sports games, etc, but aren't sure what to do about it!
The Snacktivist's Handbook is the ultimate toolkit for any parent who wants to make positive change to the junk food snack culture, whether that's in youth sports, at school, at camp, or even at home.
It's full of strategies, facts, and resources so that you can make an impact—and together, we can help create a healthier food environment for our kids.
It's full of printable resources, letter templates and more to make it easy for you to make a difference as well! Definitely worth checking out!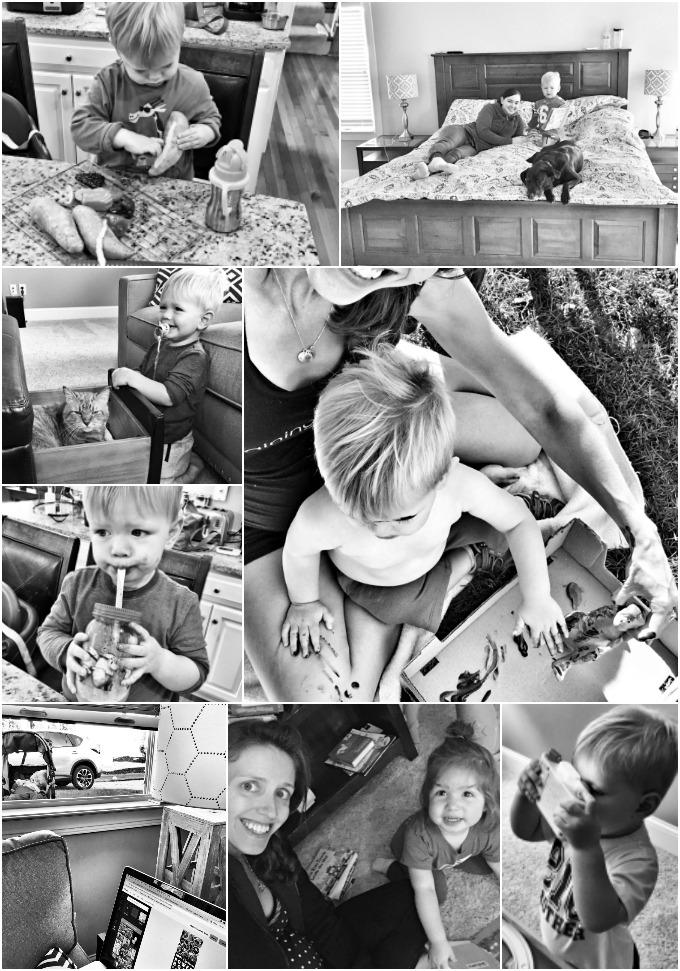 Helping mama food prep
Hanging with Aunt Katie
Finger painting
Taking selfies
Drinking smoothies
Soaking up those perfect fall days.
Enjoy!
–Lindsay–