Hi Friends!
Time for another edition of Bean Bytes. I have LOTS of links to share with you this week: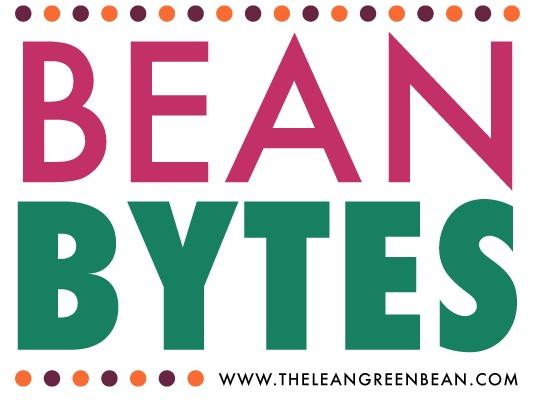 ————
Link Love
————
Monday
Tips for learning to love the morning:
Four steps to becoming a morning person via Mizfit Online
On persistence:
Five uncommon ways to stay persistant via Strong Inside Out
Some of my fav moves are on this list:
13 Functional Dumbbell Movements You Should Be Doing via Greatist
Love the approach of adding not subtracting:
Clean Eating Fundamentals via Don't White Sugar Coat It
On buying local:
Why buying local will change your community via Chef Katelyn
Read this if you want to learn about HTML:
HTML 101 for bloggers via Shareaholic
A helpful blog challenge:
28 Day Blog Challenge via Katy Widrick
Tuesday
Yes. This post. Just, yes. Go read it.
We have to change via It's Progression
Great tips!
Dos and Dont's of Competition Prep via Chef Katelyn
Lessons from a new mom:
Lessons learned in 12 weeks as a new mom via Making Good Choices Blog
Don't litter, people:
Do Not Be That Runner via Plant Based Runner
Wednesday
Fun idea for a wedding bouquet!
The Bouquet via Laughter, Strength and Food
Must make these immediately:
2-Ingredient Sweet Potato Bites via Gabby's Gluten Free
A great roundup of travel workouts:
Traveling & Workouts via Best Body Fitness
Couldn't agree more:
Live-Strong via Run Faster Mommy
You have to choose health, health doesn't choose you- LOVE THIS!
Healthy Eating- Sending a message through actions via The New Healthy
Very similar to how I feel:
Why Whole30 isn't right for me via A Healthy Slice of Life
Get motivated:
21 most inspiring health and fitness mantras via Greatist
Read, learn, do:
Managing Blog Comments via Shareaholic
Thursday
I do this too. So helpful.
How I make sure i use all my herbs via Heather's Dish
Want one of these. Now.
Skinny Banana Split via Teaspoon of Spice
Freezer Meal Ideas:
Prepping Freezer Meals via Runs with Spatulas
I don't agree with all of these, but definitely a lot of them:
Make the best of your 20's via Good things come to those who wait
Friday
A great project:
Hope is Real via Strong Inside Out
For bloggers:
What to do with a bad pitch via Things I Can't Say
On food environment:
Don't let our food environment sabotage YOUR wellness efforts via The Candid RD
LOVED this:
Junk food's cool factor: Can mom compete via Real Mom Nutrition
Yes. It needed to be said:
Not on the Dietbet Wagon via Run to the Finish
 —————
Twitter Favs
—————
101 Tweet-Tastic Tools for 2013
 50 Things to Stop Doing Forever
30/30 Time Management App
I'm Afraid to Post This Blog
Does Your Blog Pass The Scanability Test
22 Rules Everyone Should Live By
How to Regain & Maintain Hip Mobility
The Truth About Coconut Oil
How to Lose Weight Without Losing Your Mind
Do You Dream Big Enough Blog Dreams?
————-
Scenes from the Week
————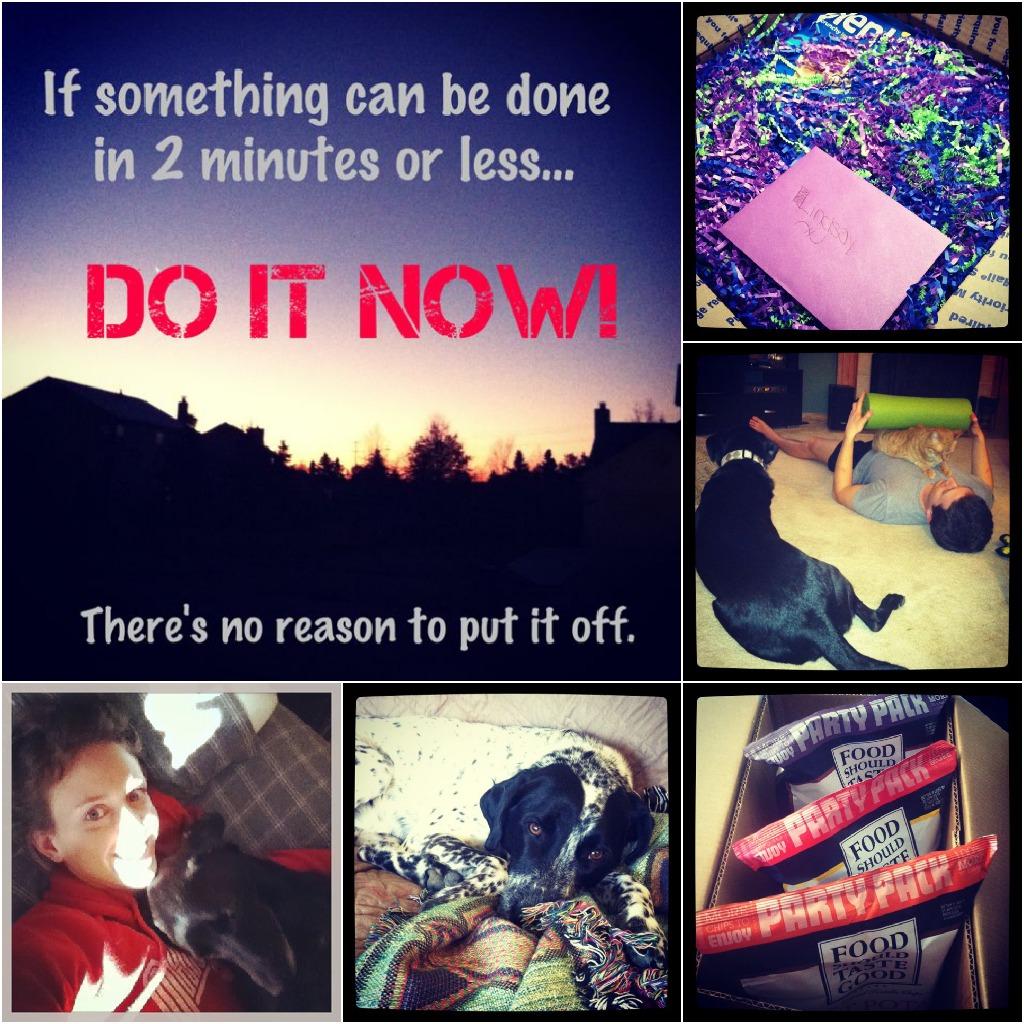 1. Productivity Tip
2. I got an amazing foodie penpals box!
3. Marcus had a tough workout & needed a foam roll
4. A fun Saturday morning surprise!
5. Love him
6. Morning snuggles
That's all I've got for ya! We went grocery shopping over the weekend and it's been a while since I did a grocery shopping post. I asked if people were interested in seeing a post about what we bought and the response was an overwhelming YES! So stay tuned for that tomorrow!
How was your weekend?
Enjoy!
–Lindsay–