Hi friends!
Time for another round of Bean Bytes! Here's what you may have missed last week!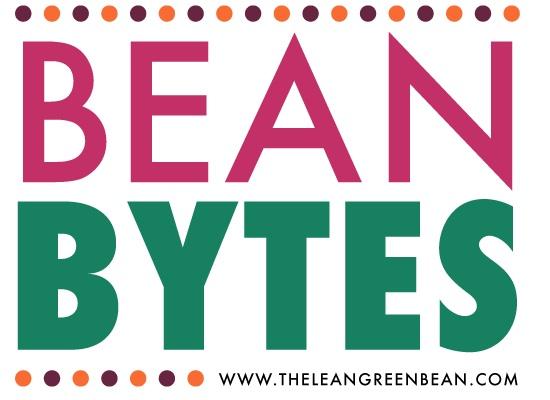 Keeping It Real:
Feeling Jealous on the Internet… And 12 Ways to Make It Stop via Pinch of Yum
21 Reasons You Should Join a CSA via Simple Seasonal
The Power of No via Nicole Culver
When "You Look Skinny" Does More Harm Than Good via Beauty Redefined
Work, Sleep, Family, Fitness or Friends: Pick Three via Inc.
Work It Out:
Bodyweight Tabata + 6 Indoor Workouts for Runners Happy Fit Mama
15 Minute Low Impact Legs and Glutes Workout via In Fitness and In Health
Total Body 30-30 Interval Workout via Jill Conyers
Babies & Kids:
Preparing for Baby #2: The Best Advice I Ever Got via A Healthy Slice of Life
Teens, The Internet, & Social Media: Seven Steps that might Save your Kid via The GromMom
50+ Free (or Cheap) Fun Activities to do with a Baby via Erica D. House
Dads Know How To Parent Too via Scary Mommy
Saying Goodbye To My Boy via Scary Mommy
If My Kid Is Being An Asshole, I Want You To Tell Me via Scary Mommy
Keeping Sleep Habits When Kids Get Sick via Healthy Happy Sleep
What Kids Need From Grownups But Aren't Getting via NPR
Reading Readiness Has To Do With The Body via Laura Grace Weldon
Tips & Tricks:
16 Game-Changing Tips for Feeding Kids via Real Mom Nutrition
4 Ways to Baby-Proof Your Marriage via The Lunchbox Diaries
5 Tips for Avoiding Dinnertime Chaos via Healthy Aperture
Blogging Info:
Pinterest Algorithm Changes • How Do They Affect You? via Elena Peters
How to Edit Outfit Photos in Lightroom via The Kentucky Gent
12 Tips to Help Bloggers Become Good Writers via Coach Debbie Runs
On Authenticity: What You Got Them with You Have to Keep Them With via A Healthy Slice of Life
The Top 10 Things I've Learned About Creating Videos for a Food Blog via Healthy Aperture
Tax Deductions For Bloggers via What's That Smell
How To Create A Free Resource Library via The Nectar Collective
How To Turn Your Blog Into A Business via Corals and Cognacs
Disclosure- Are You Doing It Wrong? via Creative Writing
3 Ways You Could Be Breaking Amazon's Affiliate Program Terms via I Can Teach My Child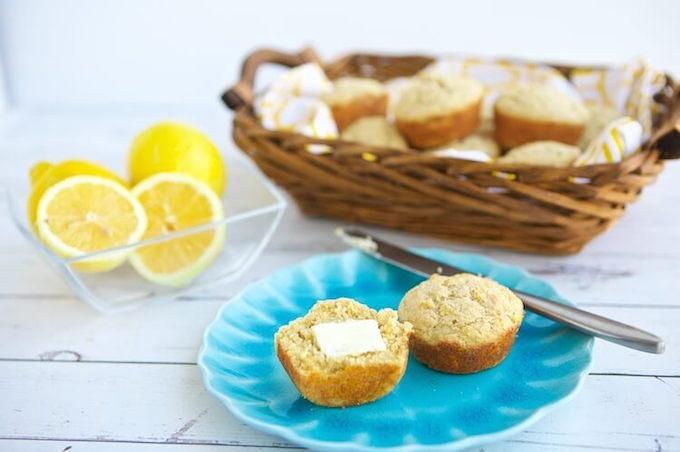 Meatless:
15 Vegetarian Recipes with 5 Ingredients or Less
Spinach Artichoke Pesto Spaghetti Squash Bowls
Buffalo Cauliflower Quinoa Meatballs 
Breakfast:
Lemon Ricotta Gluten Free Muffins
Multigrain Buttermilk Pancakes
Cobb Salad Frittata
High Protein Healthy Pancakes
Egg, Avocado & Spinach Oatmeal Breakfast Bowl
Microwave Breakfast Cake for One
Breakfast Wontons
Peanut Butter Swirl Breakfast Brownies
Almond Butter Berry Breakfast Bars
Gluten-Free Carrot Cake Bread Pudding
Chocolate Peanut Butter High Protein Breakfast Sundae 
Dinner:
Slow Cooker Pumpkin Chicken Curry
Maple Mustard Poppy Seed Baked Cod
Easy Sausage and Cheese Baked Gnocchi
Hemp and Pecorino Crusted Salmon 
Sides:
20 Minute Flaky Whole Wheat Biscuits
Twice Baked Taco Potatoes 
Snacks:
Layered Pepperoni Pizza Dip
Salted Caramel Cashew Banana Bread
5 Simple Snacks with Avocados
Snacks to Take Hiking
15 Ways to Get More Energy From Your Balls 
Dessert:
Banana Crumb Cake
Thin Mint Brownie Ice Cream Sandwiches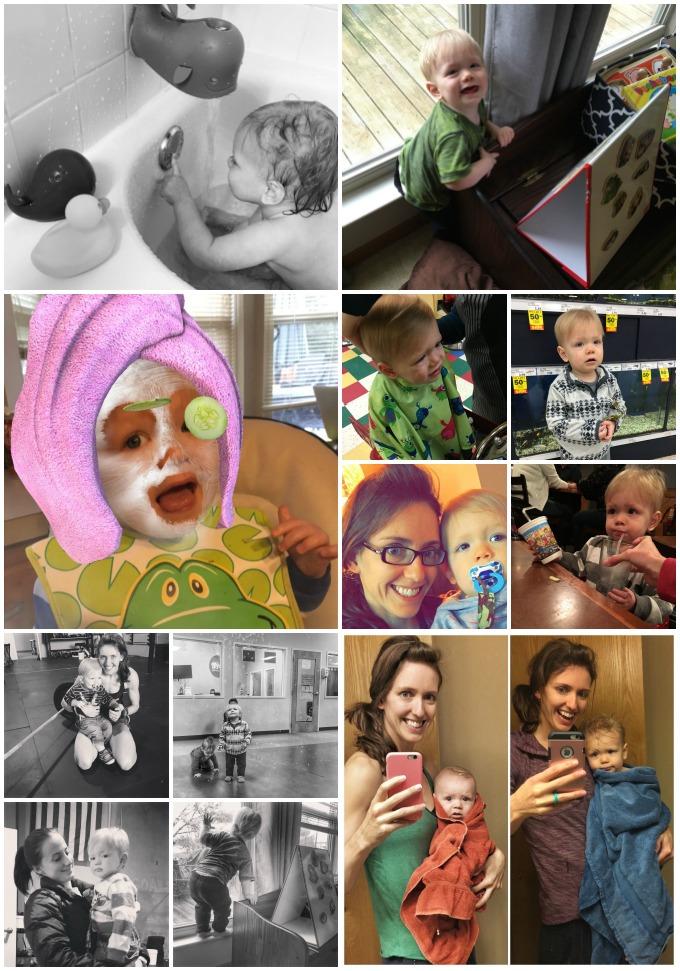 First big boy haircut at a salon
Lots of time at the gym
Fun with snapchat
Climbing on ALL the things
Enjoy!
–Lindsay–