Hi Friends!
Time for another round of Bean Bytes!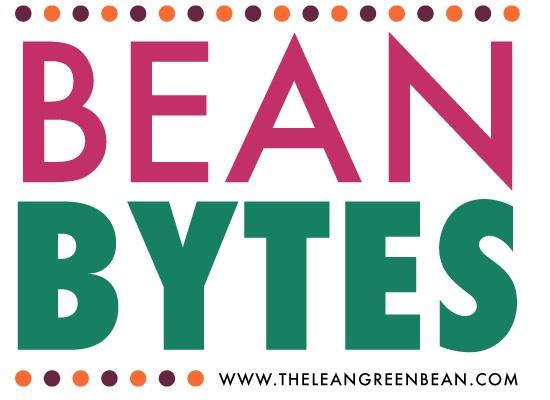 ————–
Link Love
—————
Monday
Easy homemade gift ideas:
15 Homemade Food Gift Ideas via Aggie's Kitchen
I need to do this:
Six tips for Decluttering via Mizfit Online
Read it. Think good thoughts for her. Stop tanning. Get a skin cancer screening.
Another Surgery via Life of Blyss
don't text and drive. period.
The Unhealthy Habit I'm Kicking to the Curb via For the Love of Kale
Tuesday
Another easy homemade gift:
Nut Clusters via The Edible Perspective
A great way to look at things:
What Would I Say to a Best Friend via A Dash of Meg
This says it all.
Just do it via A Healthy Slice of Life
More homemade fun:
28 DIY Gifts for Any Budget via Greatist
Wednesday
Eat more quinoa!
12 ways to quinoa via Love Life Surf
On Wheat Belly:
Do you have a wheat belly via Candid RD
Great tips!
5 tips to help you blog during the holidays via Shareaholic
perfect for cookie trays
Free holiday printables via Kitchen Confidante
Thursday
Yoga mats can get gross:
How to keep your yoga mat clean via Sweet Caroline
For those of you without a juicer:
How to juice with a food processor via Food Fitness & Family
Want this on a biscuit ASAP:
Cranberry Meyer Lemon Butter via Bran Appetit
On doing what's right for YOU:
Boobs: The obligatory breast feeding post via Run Pretty
Easy ways to pay it forward:
Elf For Health: Pay it Forward via Wild Things Run Free
Friday
On motivation:
5 Foolproof ways to motivate yourself to exercise via Mizfit Online
a great tutorial:
A bloglovin' tutorial via Nutritionella
A great reminder:
An open letter to you via Eat Drink Breathe Sweat
This is a great roundup!
Gifts that Give Back via Peanut Butter Fingers
Holy amazing!
Raw Peppermint Cheesecake via Purely Twins
What do you think?
Should junk food commercials be banned from Nickelodeon? via Greatist
A beautifully written reflection:
Processing via A Healthy Slice of Life
—————-
Twitter Favs
—————–
Stop lying to yourself & discover the motivation you already have 
Random Acts of Kindness
5 health myths that may be hurting your waistline
Sleepless nights and finding peace
5 tips for finding new blogging inspiration
A logo does not cost $12
26 Moments that restored our faith in humanity
50 bodyweight exercises you can do anywhere
5 quick SEO fixes you should stop ignoring
25 Things you should remember to do every day
Best Tweet I Saw On Friday:

My thoughts on friday: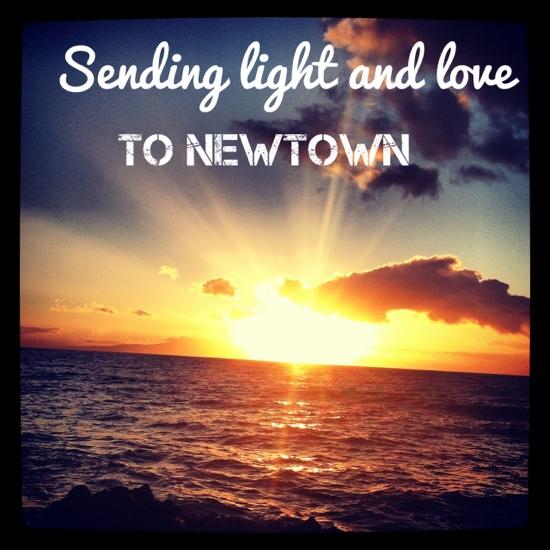 Sending light in a time of darkness,
and love to those who lost.
Hug your loved ones…today & every day.
—————————-
Scenes from the Week
—————————-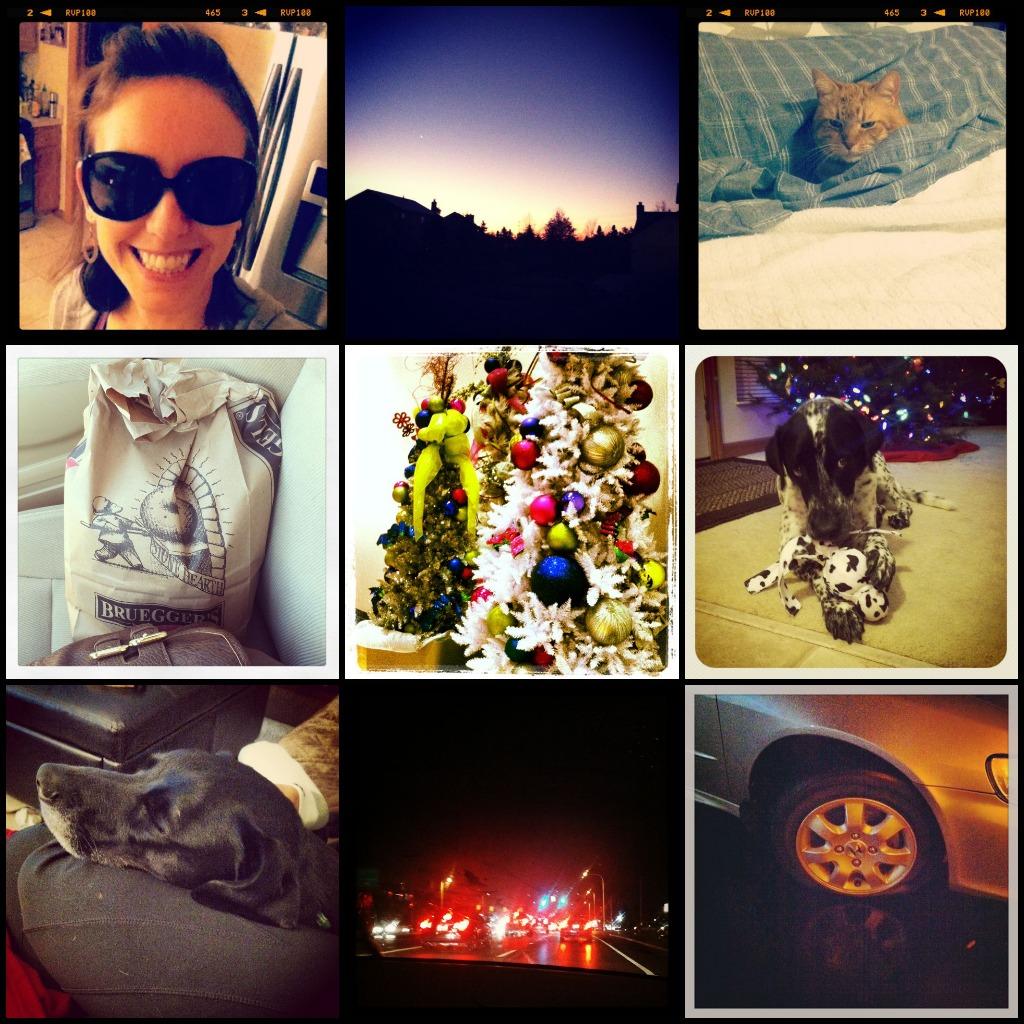 1. new Oakleys! Love them
Giveaway coming soon for you guys!!
2. Good Morning
3. Marcus didn't want to get out of bed
4. Brought bagels in on my last day at my internship rotation
5. Hospital xmas decorations- so festive!
6. Spotted toy for a spotted dog
7. Tucker things I am his pillow
8. Holiday traffic in the rain sucks
9. Flat tires suck more
——————
Coming this Week
——————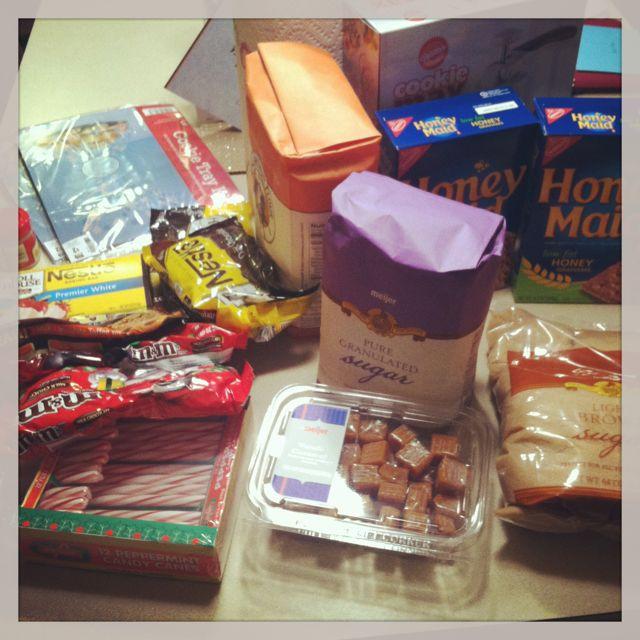 I made A LOT of cookies this weekend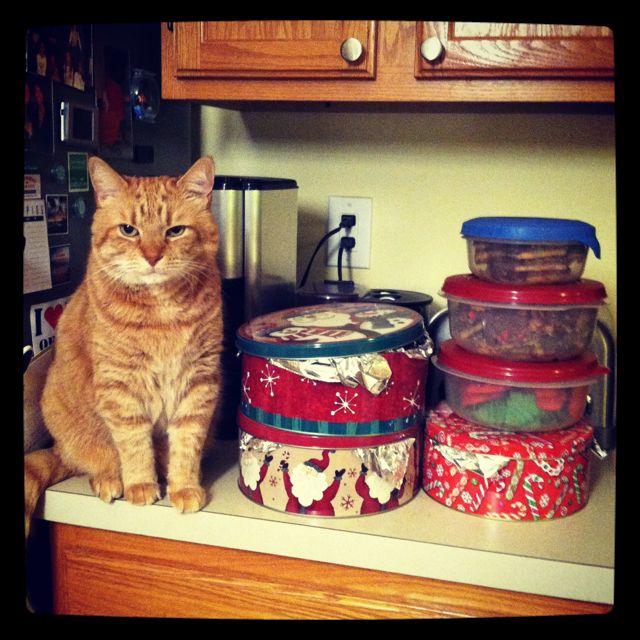 And that's not even all of them!
Full recap coming Wednesday 🙂
For a sneak peek, make sure you're following me on instagram:
CLICK HERE!
and scroll back thru my pics from the weekend!
Enjoy!
–Lindsay–