Hi Friends!
Let's play catchup, shall we? Here's what you might have missed last week!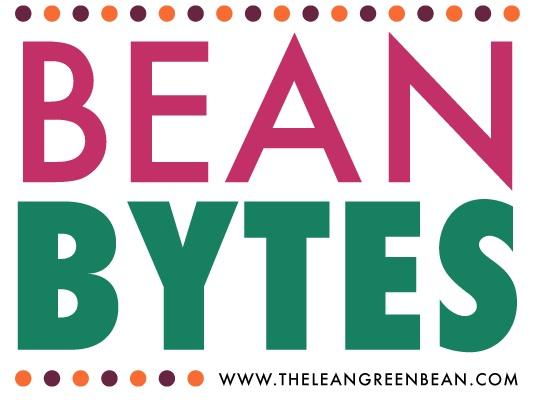 Self-Love:
A Different Kind of Stretch Mark via Scissortail Silk
My Semicolon via The Concrete Runner
22 Habits That Will Make Your Life a Little More Peaceful Each Day via Huffington Post
Keeping It Real:
8 Present Day Fitness Fads That Aren't Any Better Than Your Grandma's via Lifting Revolution
Food For Thought:
Starting My Second Life via Carla Birnberg
Body Praising versus Body Shaming – Do You Know The Difference?  via Dai Manuel
Fitness Progress Halted? Are You Suffering From The Jill Of All Trades Syndrome via Lifting Revolution
8 Podcasts You Should Be Listening To via Earnest Home Co.
Are Girl Squads the New Cliques?  via Carla Birnberg
10 Things I Wish I Could Tell My 21-Year-Old Self via The Healthy Maven
How Whole30 Helped Me Even Though I Won't Do It Again via Mile Posts
Should Parents Be Responsible for Paying for College? via Erica House
Why "Guiltless", "Skinny", & "Sinless" Foods Will Wreck Your Diet via Gabby's Gluten-Free
How to Make Homemade Mayonnaise via Framed Cooks
Work It Out:
Anti-Chicken Leg Workout via Sprint 2 The Table
The 7 Best Exercises For Your IT Band via Greatist
Top 19 Podcasts for Running via Run to the Finish
25 Resources for Runners via Fitaspire
10 At Home Workouts You Can Do in 15 Minutes or Less via Stay Fit Mom
Lunge Variations via Fitfluential
Babies & Kids:
Why I Let My Kids Have Junk Food via Real Mom Nutrition
4 Non-Sandwich School Lunch Ideas via Mom to Mom Nutrition
Back to School Lunchbox Favorites via Happy Fit Mama
Kids and Porn: A Guest Post, a Great Resource, and a Wake-Up Call via Monica Swanson
What You Should Do Before Your Son Starts Puberty via Monica Swanson
Tips & Tricks:
How to Build a Home Gym via Blonde Ponytail
7 Tips For Making the Ultimate To-Do List via Girl Meets Life
Suggestions For Increasing Protein Intake | Trainer Tips via Fit Knit Chick
Advice for Dietetic Interns, From RDs via Citnutritionally
Easy DIY Serving Tray for Runners- What to do with Old Race Bibs via Run Wiki
How to Choose 2-3 Words Each Day to Live Intentionally via Your Trainer Paige
Master The Kettlebell Swing If You Want A Perky, Tight Butt via Lifting Revolution
Blogging Info:
The Best Ways to Invest In Your Blog via Coach Debbie Runs
Blogging Organization For Visual Types via The Sits Girls
50 Ways to Boost Your Blog Traffic via Inspire Me Land
Nutrition Info:
Real Food Options to Fuel Your Run via Snacking in Sneakers
A Dietitian's Guide to Cooking for Guests with Dietary Restrictions via Lauren Gibson
Meal Planning 101 via Avocado a Day
Why You Should Be Eating Whole Grains via Nutritious Eats
30 Ways to Boost Your Health with Wild Blueberries via EA Stewart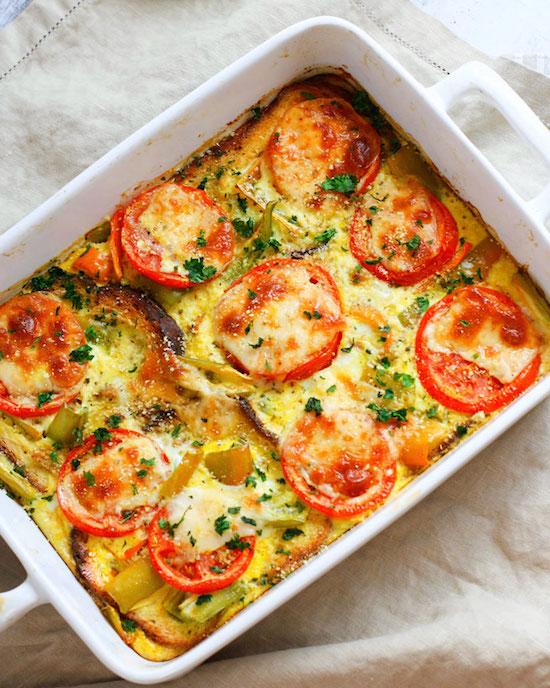 Meatless:
Hatch Green Chile and Tomato Casserole
Rainbow Peanut Noodles Vegan Pasta Bake
Roasted Poblano and Corn Pizza
Vegetarian Rice and Bean Casserole 
Breakfast:
Apple Pie French Toast Oatmeal
Sweet Potato, Bacon, and Spinach Scramble
Flourless Blueberry Banana Muffins
Gluten-Free Buttermilk Biscuit
4 Make-Ahead Breakfasts
Shredded Zucchini and Fontina Breakfast Pizza For One
Flourless Peanut Butter Blueberry Muffins
Banana Zucchini Oatmeal Cups
Gluten-Free Potato and Bacon Pancakes
Eggs and Sauteed Brussel Sprouts with Asparagus Pesto
Lunch:
Asian Chicken Wraps with Thai Peanut Sauce
6 Unique Flatbread Recipes to Use Up Your Leftovers
BBQ Chicken Tater Tot Salad
Spicy Sriracha Lime Chicken Zoodle Soup
Dinner:
Chicken Slider with Fried Egg and Chipotle Tabasco
Honey Chipotle Grilled Chicken Breasts
Chicken Fingers with Everything Sauce
10 Family-Friendly Meal Ideas
26 Quick and Easy Dinners Ready in 15 Minutes or Less
Chilaquiles for Two
Easy Fire Roasted Shrimp Tacos
Way Better Salt & Pepper Crusted Salmon
Almond Crusted Chicken with Lemon Zucchini Noodles
Baked Honey Chicken Zucchini Boats
Spaghetti with Roasted Red Pepper, Clam Sauce, and Braised Kale
Weeknight Gazpacho
Sides:
Vegan Broccoli Salad with Cashew Curry Dressing
Grilled Chicken Pasta Salad with Smoked Mozzarella
Healthy Waldorf Chicken Salad
Super Red Quinoa Watermelon Salad
Snacks:
Fast & Easy Bean & Hatch Chile Dip
Peach Almond Crumble Bars
Peanut Butter Granola Bars with Dried Cherries
Homemade Pretzel Bread
Double Layer Italian Style Nachos
Super Seedy Granola
100+ Healthy Kids' Snack Recipes!
Strawberry Shortcake Dippers
Pan Con Tomate (Tomato Bread)
Raspberry Zinger Energy Balls
Grilled Corn, Tomatoes, and Avocado in Bread Cups
Almond Butter and Jelly Balls
Crisp Corn Crostini on Garlic Baguettes
Drinks:
Blueberry Lemon Smash Rum Cocktail
Chocolate Pick Me Up Smoothie 
Desserts:
Soft Frosted Sugar Cookies
Peach Raspberry Galette
Copycat Trader Joe's Cookie Butter
Chocolate Hummus Cookie Sandwiches
Chocolate Chip Zucchini Muffins
Post-Workout Grapefruit Sherbet Recipe
Chai Tea Latte Popsicles
Salted Caramel Black Bean Brownies
Cider Snaps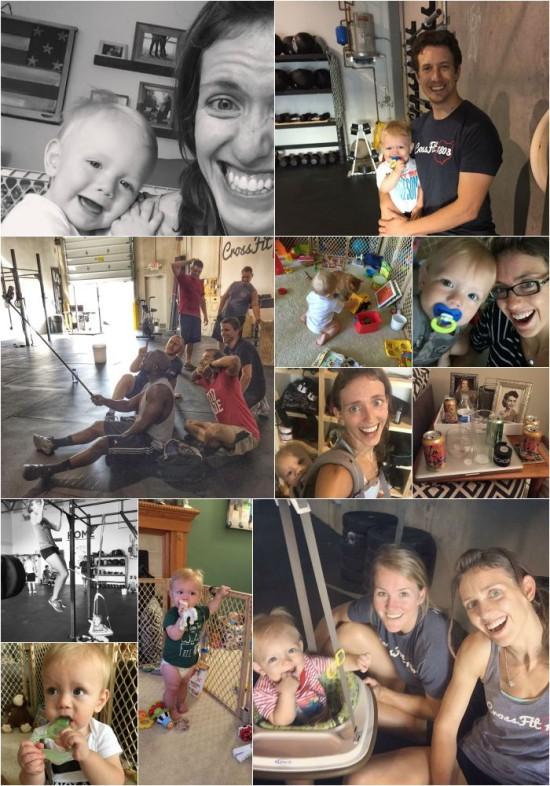 Weekly Cute
Selfie Stick fun at the gym
We have a La Croix problem
Chew all the things
I love them.

10 Things I Wish I'd Known About Raising Boys
The Rise Of The Healthy Eating Guru
Replace Guilt with Gift
30 Minutes Extra Sleep vs. Workout
Shut Down Your Business To Power Up Results
Kid Friendly Yoga Poses To Help Avoid A Meltdown
How To Run Errands Without Whining
4 Nutrition Mistakes Millenials Are Making
An Adult's Guide To Snapchat
Failing At Vegetarianism
I'm An OB & I Failed At Breastfeeding
6 Super Easy Content Editing Tricks
How To Track IG Referrals in Google Analytics
15 Little Ways To Deepen Your Relationship With Anyone
How To Get A Bigger Burrito At Chipotle
A Simple Way To Fight Disconnection In The Classroom
Thinking Of Quitting Blogging?
17 Graphs Introverts Will Love
NFL Player Returns His Sons' Participation Trophies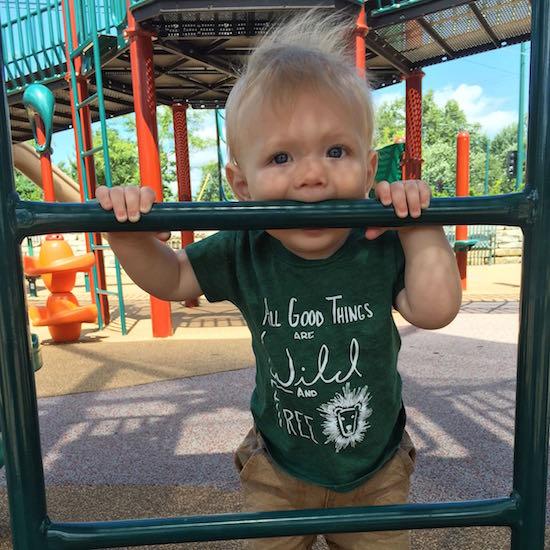 Squish hit 10 months over the weekend. Check out the latest Dear Chase letter.
Enjoy!
–Lindsay–