Hi Friends!
Here's another round of Bean Bytes for your reading pleasure!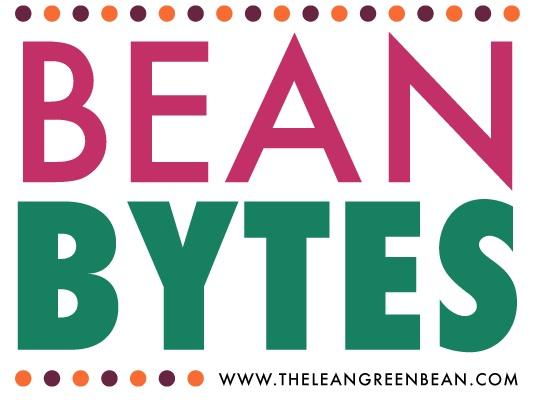 Self love:
Mindful Monday: Why You Should Take More Breaks via Kara Lydon
What You Can, When You Can via Katy Widrick
Mindstorm – An Overwhelmed Mind via Meg Enterprises
Getting Over Our Fear of Failure via Zen and Spice
Why Clothing Sizes Don't Matter via Brittany Lesser
Keeping it real:
The Naked Truth: What It Feels Like to Be Called "Real" All the Time via Lifting Revolution
Problems With To-Do Lists Part 2 via Creating Better Tomorrow
A Dietitian's 5 Poor Eating Habits via Chocolate Slopes
Why I Don't Do Twitter Chats and Why Brands Should Know via Truth 2 Being Fit
10 Reasons Why You Should Get Dirty Suburban Hippie Homestead
No One Looks Like This When They're Breastfeeding, But That's Besides the Point via Scary Mommy
Work it out:
Benefits of HIIT and a Total Body Workout via Jill Conyers
30 Minute Total Body Workout via Run Lift Yoga
Unique, At-Home, Bodyweight Workout via Survive & Thrive
Learn to Breathe Easier While Running via Run to the Finish
Meditation Tips & Benefits via Running with Attitude
4 Ways to Deal With a Bad Run When It's Happening via Run Eat Repeat
Full Body Sandbag Workout Video via Fitfluential
10 Benefits of Fascial Stretch Therapy via Coach Debbie Runs
Why You're Down Dog Will Never Look Like the Instructor's (And That's Good!) via Greatist
Food for Thought:
4 Mistakes We All Make When Trying To Cheer Someone Up via Greatist
Is Working Full-Time a Terrible Investment? via Our Freaking Budget
The Problem with Moderation via
Why I Stopped Wearing Regular Deodorant via Lauren Kelly Nutrition
How Mindful Eating Can Improve Your Health + Your Happiness via Grateful Grazer
Babies & Kids:
What It Really Means to Be a Little Boy's Mama via Babble
Exercise With Your Baby via Creating Better Tomorrow
Why I Stopped Telling My Kids NO All the Time via The Inspired RD
Tips & Tricks:
How We Made $1549 In One Weekend (AKA: My Awesome Yardsale Tips) via Back to Her Roots
6 Ways to Turn Your Biggest Weaknesses Into Strengths via The Muse
Spring Clean Your Kitchen For a Healthier You Part 2 via Be Truly Nourished
40 Tips For Managing Food Allergies For You, & As a Parent, As a Friend via Cit Nutritionally
6 Steps For a Safe Gluten-Free College Experience via Strength and Sunshine
10 Tips to Improve Your Grilling via Foodess
How to Make a Mango Hedgehog via Real Mom Nutrition
13 Realistic Tips For Running Your Second Half Marathon via Run Wiki
Want to be a Social Media Manager? 7 Ways to Get Noticed – and Hired via Brazen Careerist
7 Steps to Start Getting Healthy via Your Inner Strong
Reading For Pleasure Isn't Just For Kids. 4 Ways to Get Into the Habit via Brazen Careerist
How to Curl Long Loose Waves via The DIY Playbook
Runner Hacks – DIY Handheld Water Bottle for Under $2.00 via Run Wiki
12 Magical Ways to Use a Food Processor via Pinch of Yum
Blogging Info:
50 Helpful Tips for Bloggers via Successful Blogging
Top 5 Basic Tips for Making Videos via Mommy in Sports
A Blogger's Guide to Building Your Instagram via In It 4 The Long Run
8 Design Elements You Need On Your Blog Right Now via The Sits Girls
How to Remove the Background of a Photo in Photoshop or Powerpoint via Hubspot
Building Your Mail List is Your #1 Growth Priority via Food Bloggers Central
40 Actionable SEO Tips and Tricks From the Best in the Business via Freelance Writing Jobs
5 Steps to Making Money Blogging via The Sits Girls
The Best Typography, Colors, and Templates Used in the Highest-Converting Social Media Images via Buffer Social
The Empathy Habit That Could Save You Two Years of Blogging Time via Successful Blogging
Your Blog Needs a Start Here Page via The Sits Girls
25 Things I've Learned From Blogging 5 Days a Week via Elle & C0
Is Blogging Dead? I Say NO! via Carla Birnberg
Nutrition Info:
Food Allergy Awareness Week via Living Well Kitchen
How to Reduce Cortisol Naturally (Achieving a Healthy Balance) via MJ and Hungryman
How To Cut, Slice, Peel, and Pit Avocado via Avocado Central
Confessions of a Food Safety Fanatic via Be Truly Nourished
Is Coconut Really As Great As We're Told? via Lifting Revolution
Salba Chia Review via Organic Runner Mom
Many Probiotics Taken for Celiac Disease Contain Gluten via New York Times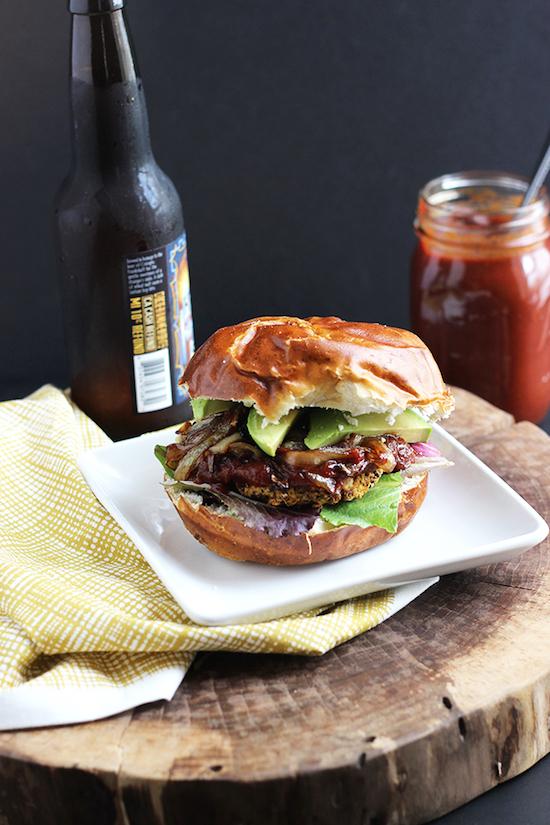 Meatless:
Vegan Ranch Bowl
Vegan Breakfast Burrito
Smoky Chipotle Quinoa Burgers
Roasted Sweet Potato and Cauliflower Rice Collard Wraps
59 Vegetarian Recipes That Are Perfect For Picnics
Grilled Avocado and Vegetable Tacos
Veggie Rolls with Ginger Mango Dipping Sauce
Grilled Veggie and Pesto Flatbreads
Recipes for a Vegetarian Cookout
Vegan BBQ Veggie Burger 
Breakfast:
Overnight Maple Raspberry Chia Pudding
Sausage, Goat Cheese, and Chive Bagel Strata
Peanut Butter & Banana Pancakes
20 Healthy Overnight Oatmeal Recipes
Corn Frittata with Feta and Bacon
Baklava Overnight Oats
Three Greens Breakfast Sandwich with Fancy Guacamole 
Lunch:
Pasta With No-Cook Tomato Sauce
Cabbage Shell Beef Tacos with Creamy Salsa Dressing
Kale Tortilla Salad with Jalapeno-Lime Dressing
Asian Ramen Salad
(Way Better) Chicken Tenders with Honey Mustard Dipping Sauce
Mason Jar Veggie Macaroni and Cheese
Egg Asparagus Sandwich on Garlic Bread
Hummus Marinated Grilled Chicken Salad with Hummus Salad Dressing
Grilled Chicken Chopped Antipasto Salad 
Dinner:
Baked BBQ Chicken Wings
Beef Burrito Skillet
Honey Mustard Pretzel and Pistachio Crusted Salmon
Slow Cooker Indian Tacos
Protein Packed Skinny Frozen Mocha
Simple Weeknight Grilled Chicken Tostadas with Black Beans and Corn
Rosemary Oven Fried Chicken
Sweet Potato Gnocchi with Broccoli Almond Pesto
Harissa Teriyaki Grilled Chicken Skewers with Mango
Gluten Free Herbed Chicken and Biscuit Bake
Slow Cooker Sesame Orange Chicken
Quinoa Crusted Salmon 
Sides:
Kettle Corn Grilled Sweet Potatoes
Roasted Vegetable Lentil Salad
Bruschetta Hummus Stuffed Zucchini
Composed Bean Salad
Sweet Potato Sliders with Homemade Guacamole
Date Sweetened Balsamic Glaze Brussel Sprouts
Cilantro Quinoa Shrimp
Thai Red Curry Hummus
Middle Eastern 7-Layer Dip with Hummus and Za'atar
Shrimp Avocado Mango Lime Salad
Hummus, Chicken, and Grape Tartines
Skinny Greek Seven Layer Dip
Toasted Coconut Almond Butter
Black Bean Succotash
Super Easy Refrigerator Dill Pickles 
Snacks:
Honey Vanilla Bourbon Peanut Butter-Granola Boats
Easy and Healthy Post-Workout Snacks
Cantaloupe Pistachio Granola
Apricot Chocolate Almond Energy Bites
Creamy Aged Cheddar Pizza Dip with Finn Crisp Crackers
Pizza Crackers with Pizza Hummus
Edamame Hummus
Honey Goat Cheese Spread 
Desserts:
Paleo Churros
Gluten Free Double Chocolate Bars
Oatmeal Raisin Peanut Butter Chocolate Chip Cookies
Raw Banoffee "Cheesecake" Pie
Lemon Lavender Muffins with Honey Yogurt Glaze
No Bake Matcha Cheesecake Bites
Hummus Brownie Bites
Summer Strawberry Crumble
Basic Large Chunk Granola
Homemade Chocolate Sunflower Seed Butter
Simple Strawberry Jam – In the Bread Machine
White Chocolate Dipped Pretzel Rods
Frozen Yogurt Popsicles
No-Bake Banana Split Icebox Cake
Grilled S'Mores Packets
No Bake Peanut Butter Chocolate Chunk Cookie Dough Bars 
Drinks:
Bourbon Cherry Peach Milkshake
Blackberry Ginger Smash with Thyme
Orange Carrot Coconut Smoothie
Almond Peanut Butter Cup Smoothie
Building the Perfect Smoothie + Add Ins
Strawberry Rhubarb Pie Smoothie
20 Summer Cocktails & Mocktails
Raspberry Ginger Soda Syrup
Peach Protein Smoothie 
Other:
20 Delicious Things to Eat on Memorial Day
Homemade Thousand Island Dressing Special Sauce
Top Product Picks From Gluten-Free Bloggers
The Ultimate Cabbage Mix
Memorial Day Party Recipe Roundup
5 Healthy Habits for Memorial Day Weekend
How to Make Homemade Ketchup in 10 Minutes
DIY Salad Dressings to Have on Hand
Easy Italian Vinaigrette
Cherry Bourbon Barbecue Sauce
Easy Balsamic Vinaigrette
10 Healthy Refreshing Summer Treats
Homemade Citrus Sports Drink Recipe
Simple Homemade Croutons 

How To Take The Perfect Shower
Serial Subject Gets To Call Alibi Witness
Why Don't We Take Tanning As Seriously As Tobacco?
The Newest Fashion Bloggers Don't Even Have Blogs
5 Ways To Promote Positive Body Image For Kids
Taking Photos On Planes
A Letter To Aspiring Exercisers Who Parent Young Kids
12 Things Type B People Wish You Knew
Your Kid and My Kid Are Not Going To The Pros
Sunscreen Hall of Shame
Soon, When I Blink, Here I Am
Just Because I Get Up In The Middle Of The Night, Doesn't Mean I Deserve Praise
3 Myths About Gluten You Probably Believe
15 Things Great Parents Do Differently
Answer Softly, Answer Clearly
100 Hidden GMO Ingredients
Why 80's Babies Are Different Than Other Millenials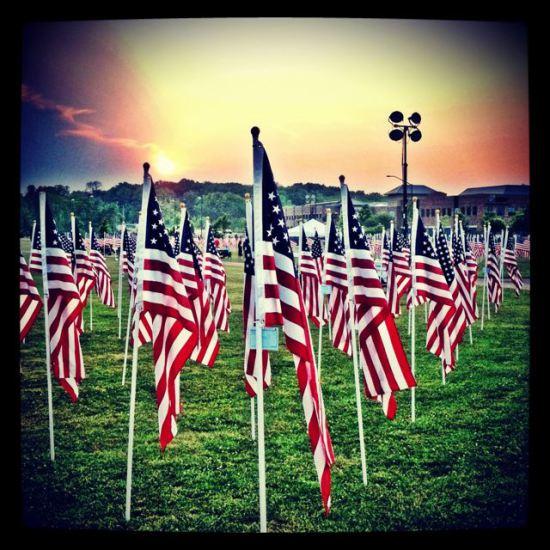 Please remember as you enjoy your day today that Memorial Day is more than just a day for cookouts, parties and time off. It's a day of remembrance and respect for those who deserve it most. All gave some, but some gave all…and they deserve our thoughts and respect today and every day.
Enjoy!
–Lindsay–