Hi Friends!
Time for more Bean Bytes! Here's what you might have missed last week.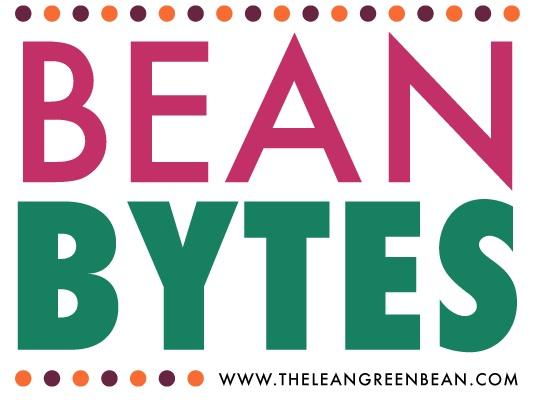 Monday
Good reads:
15 Benefits of Massage Therapy for Entrepreneurs via Danielle Zeigler
8 Buzzfeed Long Reads with Seriously Compelling Stories
Stop Judging What I Put On My Plate via Abbey's Kitchen
Tips and tricks:
How To Grow Your Email List via The SITS Girls
7 Best Nutrients for Healthy, Glowing Skin via Debbie the RD
5 Tips To Waste Less Food via Be Truly Nourished
Fitness Things:
10 Workouts To Try When You're Bored At The Gym via Peanut Butter Fingers
How To Exercise Safely With Kids via Blonde Ponytail
Tuesday
Good reads:
I Owe Nothing To Other Mothers via Carla Birnberg
My Balance Is Not Your Balance via My Healthyish Life
Picky Eating- What's Missing In The Nature/Nurture Debate via Raise Healthy Eaters
When It Comes To Health, When Is Enough Enough via Real Mom Nutrition
Science vs Practice at the ACSM Health & Fitness Summit via Thrive Fitness
Are Food Writers Privileged via Will Write For Food
Dear Food Babe, Your Fearmongering Is Making People Unhealthy via Be Truly Nourished
Tips and tricks:
Getting Started with Google Adsense via Eat Pray Run DC
How To Save Money On Race Registrations via The Everyday Warrior
One Minute Workouts via Creating A Better Today
Wednesday
Yes:
3-D Lashes, Jamberry & Other Ways To Lose Facebook Friends via Scary Mommy
3 Quick Tips To Keep Your Readers Engaged via Danielle Zeigler
Wherever You Are, Start There via Your Trainer Paige
Check them out:
25 Instagram Accounts That Will Actually Inspire You To Workout via Greatist
Good reads:
Dear Mom On The Airplane via Stacey's Mothering Moments
The Instagram Life via Thru Heather's Looking Glass
Just Say Yes- Making Peace With Food via An Avocado A Day
Are KIND Bars Healthy via Love and Zest
Thursday
Good reads:
How To Get Through An Emotional of Physical Setback via Run Wiki
Challenging The Food Police via The Big Man's World
28 Organic Milk Alternatives Without Carrageenan via Eating Made Easy
Tips and Tricks:
How To Create Your Own Niche via Elle & Co
Electrolytes and Exercise via Nutrition Awareness
Friday
Amazing:
32 Photos That Will Give You Elementary School Flashbacks via BuzzFeed
Get ready for summer:
7 Tips For Farmer's Market Shopping via Mom to Mom Nutrition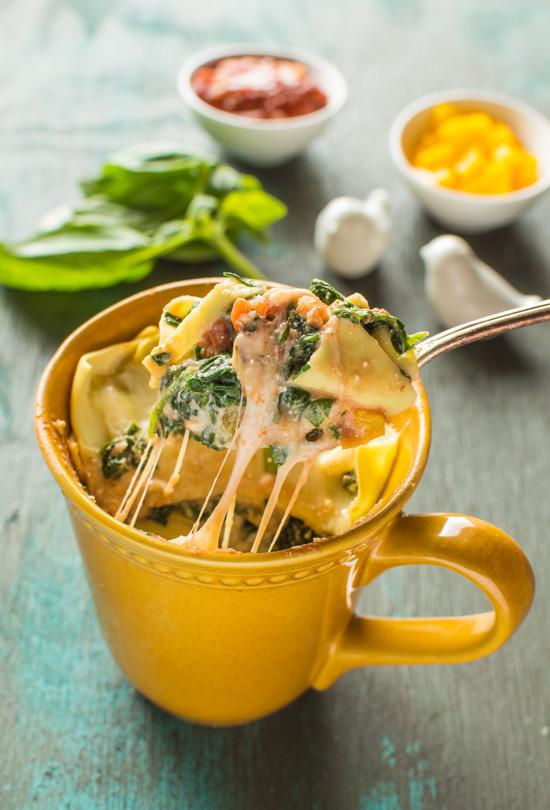 Monday
Black Bean & Corn Salad
Lemon Blueberry Muffins
Spinach Ricotta Lasagna in a Mug
21 Recipes You Can Freeze Without Cooking
Strawberry Spinach Mason Jar Salads
Mason Jar Taco Salad
Strawberry Arugula Salad with Chicken & Goat Cheese
Strawberry Coconut Kale Salad
Apple Almond Bacon Brussels Sprout Salad
Grilled Salmon with Peach Avocado Salsa
Avocado Pesto Hummus
Honey Pecan Blondies
Gluten-Free Swedish Pancakes
Avocado Asparagus Hummus
Hot Italian Cheese Dip
Tropical Sriracha Chicken Salad
Tuesday
Meals That Meet The 2015 Dietary Guidelines
43 Meals You Can Eat With Your Hands
Honey Dijon Almond Crusted Salmon
Loaded Greek Fries
Spring Vegetable Flatbread Pizza
Slow Braised Lamb
Avocado Egg Salad
Wednesday
Grilled Sweet Chili Chicken Burgers
My Favorite Chopped Salad
My Favorite Bone Broth
Quick Italian Stew with Eggs
Lentil Veggie Omelette
Thai Pea Soup
5 Portable Gluten-Free Pre-Workout Snacks
Vegan Berry Muffins
Chocolate Tahini Bread
Thursday
Vietnamese Tofu Shirataki with Chicken
Easy Whole Wheat Pizza Crust
Paleo Banana Bread Mug Cake
Chocolate Tres Leches Pull Apart Pizza Bread
Peanut Butter Drizzled Popcorn
Crispy Cheese Egg Chilaquiles
Lemon Raspberry Poppyseed Muffins
5 Minute Magic Green Sauce
25 Delicious Salad Recipes
Kimchi Noodle Salad
Friday
Spring Pea & Onion Noodle Bowls
Maple Mustard Roasted Pork Tenderloin
Antioxidant Ice Cubes
Spiralized Apple & Greek Yogurt Parfait
Oat & Nut Chewy Granola Bars
14 Homemade Salad Dressing Ideas
Asparagus Panzanella with Poached Eggs
Lemon Cookies & Cream Gelato
Spinach Artichoke Goat Cheese Ball
PB Chocolate Chunk Granola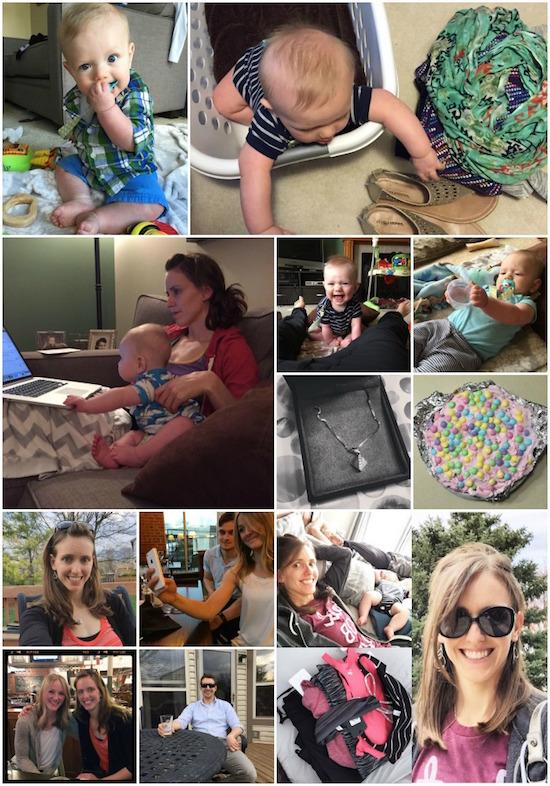 It was a bit of a crazy week! Monday hubby pulled off a surprise birthday dinner for me! He organized things so my parents came into town early – I thought they were coming Wednesday- and he took me downtown where I was surprised by some wonderful friends and family! On Wednesday, my actual bday, hubby took the afternoon off and we went out to lunch and went shopping to spend some gift cards I'd gotten!
My parents gave me an amazing present- the very first piece of jewelry my dad ever gave my mom! I love it! Plus my mom made my favorite birthday "cake" – oreo crust, strawberry ice cream and m&ms.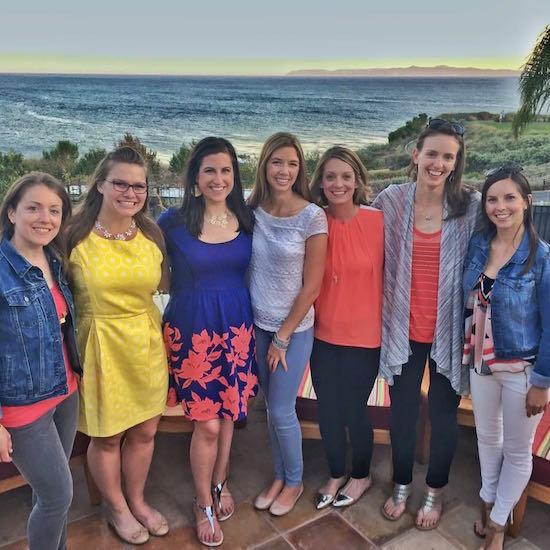 Thursday morning I left bright and early to spend a couple days in California with some amazing bloggers on a little retreat. More details on that coming soon!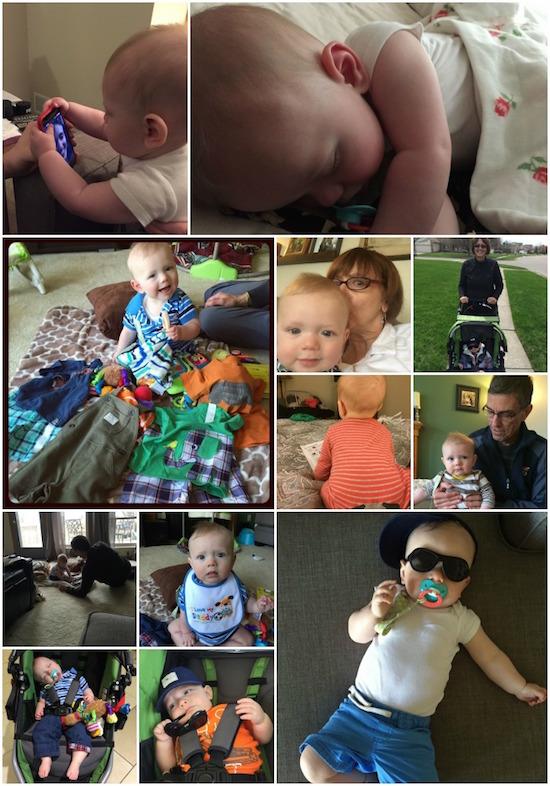 My parents stayed to help take care of Squish. They spoiled him rotten as usual and he loved every minute!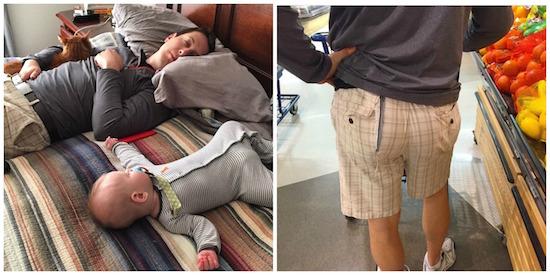 I got home late Saturday night. Sunday we had breakfast and then my parents headed home. Squish, hubby and I spent the day lounging around and running errands. After we'd been out and about for over and hour, hubby discovered a giant rip in his pants! He's just making too many gainz! His shorts can't handle his booty 😉

Sarah Silverman Joins The Ask 4 More Campaign
I Didn't Realize How Selfish I Was Until I Became A Mom
Tips For Buying Or Leasing A Car At The Price You Want
Facebook Favs
Should You Go On A Cleanse
How Do You Measure Your Running Progress
Popular Diets May Carry Risks That Aren't Worth Taking
Posting A Picture In Your Swimsuit Isn't Brave
This Is Why Your Baby Doesn't Sleep Through The Night
The Moral Bucket List
The Collapse of The Food Babe
Nike's New Campaign Is Full of I Can't
31 Reasons To Call Your Dad
Stop Basing Your Self- Worth On Your Physique
Pink's Powerful Message About Body Love
10 Non-Messy Toddler Activities
Yelp Reviews of Newborn Babies
What All Bloggers Can Learn From The Lord & Taylor Disclosure Drama
Driving Advice From A Trauma Surgeon
Shelter Dogs In A PhotoBooth
Ask the RD: What Should I Feed My Kids
Enjoy!
–Lindsay–