Hi Friends!
Time to play catch up from last week!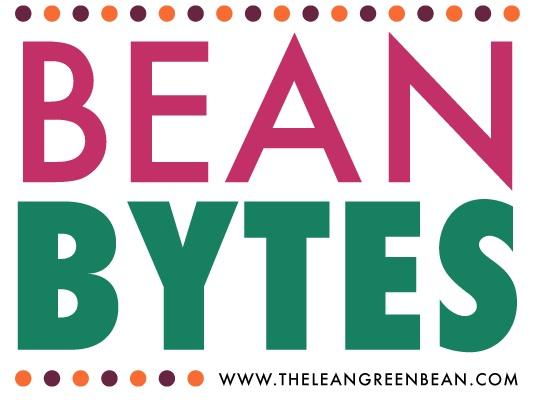 Monday
Totally intrigued by this:
How To Create A Capsule Wardrobe via Inspired RD
Tips & Tricks:
How To Shop On A Budget At Whole Foods via Hummusapien
Get Rid of Your Toxic Attitude Once & For All via In Wealth & Health
How To Make A Sourdough Starter via Smart Nutrition
8 Places To Submit Your Writing via SITS Girls
9 Tips To Make Food Fun For Picky Eaters via Meal Makeover Moms
Yoga For Desk-Sitters via Healthy Happier Bear
Good reads:
When Is Our Body Good Enough via Feminine Muscle
10 Things I Learned From The Most Successful Woman I Know via The Sweet Life
Strong Not Skinny via Bagels to Broccoli
Tuesday
Tips & Tricks:
How To Tell If A "Healthy" Recipe is Actually Healthy via Enjoy Every Bite
6 Things I Don't Spend Money On via Finding Morgan
Ultimate Guide To Non-Dairy Replacements via Balancing B
9 Ways To Get The Most Out of Old Blog Content via Elle & Co
10 Useful Blogging Websites via One Dog Woof
How To Make Beans More Digestible via Eat Simply
Good reads:
I'm Still Working On My Masterpiece via Her Heartland Soul
Is Coffee Healthy? via Fannetastic Food
Using The Stages of Change Model To Progress Fitness via Fit Knit Chick
Wednesday
Great ideas!
How To Start A Freezer Meal Co-Op via Real Mom Nutrition
5 Ways To Make Burpees More Fun via The Fit Fork
Try it:
How To Make Slow Cooker Chickpeas via Healthy Nibbles and Bits
Good reads:
Why Perfectionism Is Holding You Back via Musselfit
Pushing past the FEAR via Katrina Elle
The What If Weed via Run Wiki
Eat When You're Hungry, Not When It's Time via The Real Life RD
Don't Make These 15 Common Business Mistakes via Elle & Co
The Importance of Sleep via An Avocado A Day
How Much Does A Website Cost via WP Site Care
Love this:
Function over Form via Mom's Little Running Buddies
Thursday
Love:
What Kids Learn From Helping In The Kitchen via Enjoy Every Bite
Thoughts on Being Enough via Inspired RD
Good ideas:
How To Eat More Greens via Food Confidence
6 Ways To Wake Up Weeknight Veggies via Teaspoon of Spice
Friday
Love:
Tough is Beautiful via Fitfluential
5 Words That Will Calm Your Parenting Worries via Raise Healthy Eaters
How To Teach Kids Compassion via All Day Mom
Advice With A Grain of Salt via Life Healthfully Lived
13 Lessons Every Boy Should Be Taught via The Golden Rule Kids
In Defense of Booty Shorts via Wine to Weightlifting
Tips & Tricks:
How To Share Your Blog Posts on Instagram via Filling My Prayer Closet
Plant-Based Protein Swaps via Nutritious Eats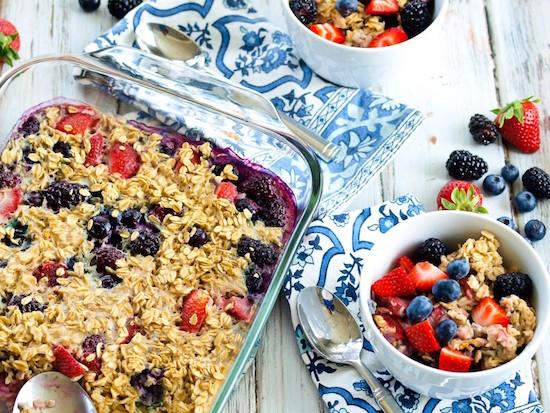 Monday
Slow Cooker Caramelized Onions
Chocolate Banana Cream Pie
Carrot Cake Cupcakes
Triple Berry Baked Oatmeal
Paleo Coffee Cake
Vegan Potato Nachos
Single Serving Banana Bread
Cast Iron Skillet Fish Nachos
Sourdough Blueberry Muffins
Vegan Caramel Coffee Chia Pudding
Spicy Lentil & Mushroom Veggie Burger
Cinnamon Swirl Loaded Breakfast Sandwich
Sweet Citrus & Spice Salmon
Tuesday
Chunky Monkey Smoothie
No Bake Banana Nut Protein Bars
Peas and Shells Pesto Pasta Salad
31 Recipes That Require No Cooking
Wednesday
25 Easy Crockpot Meals For Busy Nights
Sweet Potato Nests
Flourless Chocolate Cake with Peanut Butter Frosting
Turkey Meatballs with Squash Noodles
Whole Wheat Pie Crust
30 Minute Cinnamon Rolls
Healthy Bananas Foster Bread Pudding
15 Freezer Friendly Dishes For Busy Days
Thursday
Tart Cherry, Kale and Feta Stuffed Chicken
Spicy Black Bean, Kale & Sweet Potato Burger
Avocado Egg Salad
Bahn Mi Spring Rolls
Sweet Sticky Shrimp
Oatmeal Cinnamon Raisin Protein Smoothie
Turkey Florentine Calzones
Cucumber and Radish Spiralized Salad
5 Ingredient Honey Mustard Salmon
Spinach and Feta Turkey Burgers
Friday
Perfectly Grilled Chicken Breasts
Peanut Sriracha Noodle Bowl
Easy Couscous Paella
Mini Lemon Poppyseed Pancakes
Zucchini Noodles BBQ Chicken Casserole
Favorite Pecan Banana Bread
Slow Cooker Bone Broth
Avocado Chocolate Chip Cookies

So much cuteness.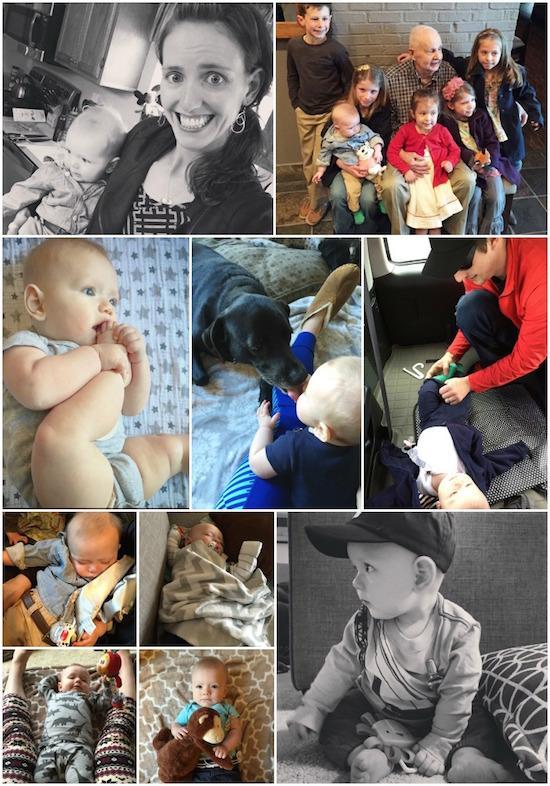 Hubby's grandpa turned 95 this weekend.
He got to celebrate with 6 of his 9 great grandkids!
Squish got his first baseball hat!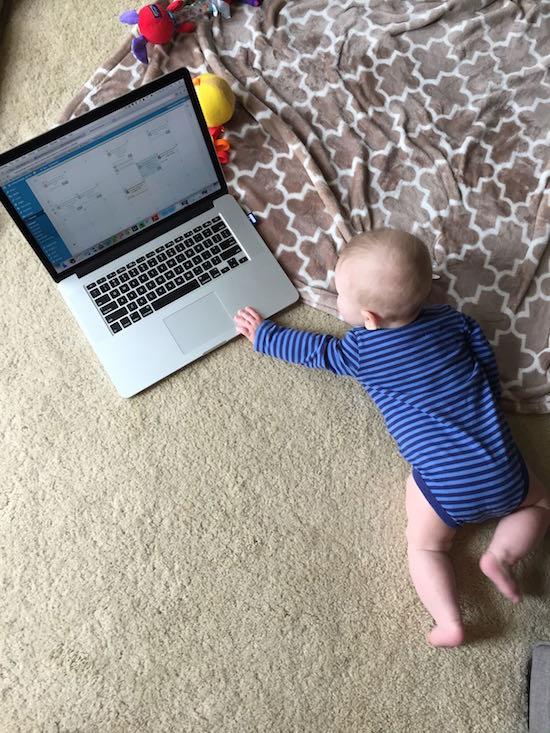 Already a blogger in training.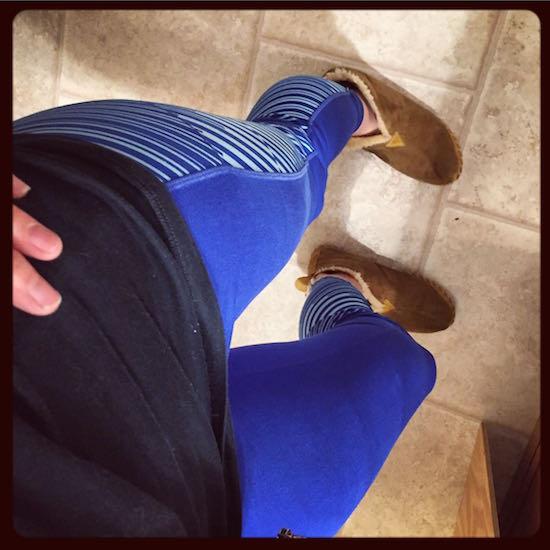 I had a big weekend. Got my first ever items from both Lululemon AND Athleta.
I feel so fancy!
Enjoy!
–Lindsay–