Hi Friends!
It's Monday again already?! Here's what you may have missed last week: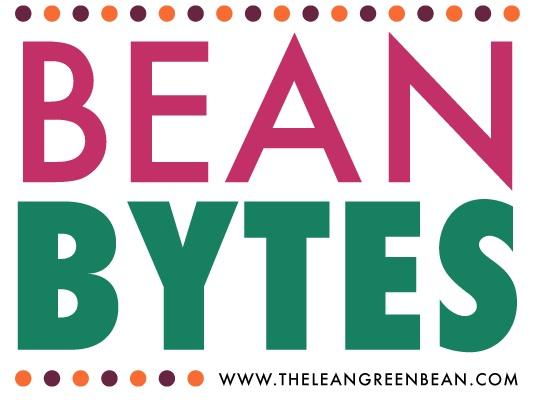 Monday
Good reads:
Create Your Own Glitter via Fitting It All In
Is Saturated Fat Really Good For Us via Food and Nonsense
The Perfect Number of Children To Raise via Sarah Kay Hoffman
How To Handle The Negative Voice via Mommy Run Fast
Tips and Tricks:
Building Your Blogging Brand – Taking Action via Cotter Crunch
DOMS: How To Recover Faster From Workouts via Feminine Muscle
5 Reasons You Should Try Bodyweight Training via Musselfit
Tuesday
Tips and tricks:
5 Healthy Sandwich Swaps via Mom to Mom Nutrition
6 Tips To Make You A Better Cook via Eating With A Purpose
17 Freezer Meal Prep Sessions That Will Change Your Life via New Leaf Wellness
How To Stay Motivated Long After New Years via FitAspire
An RD breaking down the research:
Coconut: A Tough Nut To Crack via Be Truly Nourished
Which is better:
Body Part Splits or Whole Body Workouts- Pros and Cons via Fit Knit Chick
Great info:
How To Secure Your Blog via Pancake Warriors
Wednesday
Tips and tricks:
How To Shop For One on a Budget at Costco via She Rocks Fitness
Getting Out Of A Food Rut via Diary of an Ex Sloth
5 Ways To Make Healthy Eating Convenient via Carlene Thomas
The Formula For Perfectly Roasted Vegetables via Food Confidence
5 Smart Places To Put Your Extra Savings via Our Freaking Budget
11 Ways To Manage Stress via Love Life Surf
How To Curl Your Hair With A Straightener via Sweet Tooth Sweet Life
How To Make Your Own Toothpaste via Fat Guy Skinny Wallet
What are your favorites?
3 Instagram Accounts You've Got To Follow via Simply Nicole
On mindful eating:
5 Simple Tips for Mindful Eating via Enjoy Every Bite
Tuning In To Hunger and Fullness Cues via An Avocado A Day
Love:
The Best Thing You Can Do For Yourself & Other Women via Huff Post
6 Reasons I Make Time To Cook at Home via Eating Made Easy
My Advice To New Bloggers via Run on Real Food
5 Things Parents Who Create Happy Mealtimes Don't Do via Raising Healthy Eaters
What do you think?
Crawling To The Finish Line- Stupid or Heroic? via Miss Zippy
A Letter To My Kids About 50 Shades of Gray via Scary Mommy
Thursday
What do you think?
Idea Body Image Amongst Males via The Big Man's World
Fun!
Snow Art via Happy Healthy Mama
Glittered DIY Canvas Art via SITS Girls
Great info:
Starting A Natural Body Care Routine via Hummusapien
Upper Body Moves For Weak or Injured Wrists via Feminine Muscle
Yes:
Because Being Healthy Means Not Always Being Healthy via Fannetastic Food
Do you agree?
To The Mom Who Didn't Breastfeed via Scary Mommy
Friday
Helpful:
How To Subscribe To A Podcast via Hubspot
5 Stitchfix Tips via Nutritious Eats
5 Tips For Feeding Babies Yogurt via Eating Made Easy
Best Snacks for Traveling via Real Food For Fuel
5 Marketing Techniques Every Blogger Should Know via The Deliberate Mom
In the news:
Nestle To Drop Artificial Coloring from Chocolate via Fooducate
Love:
Confessions of a Food Blogger via Hummaspien
Word via The Roasted Root
The Importance of Family Meals via Mom to Mom Nutrition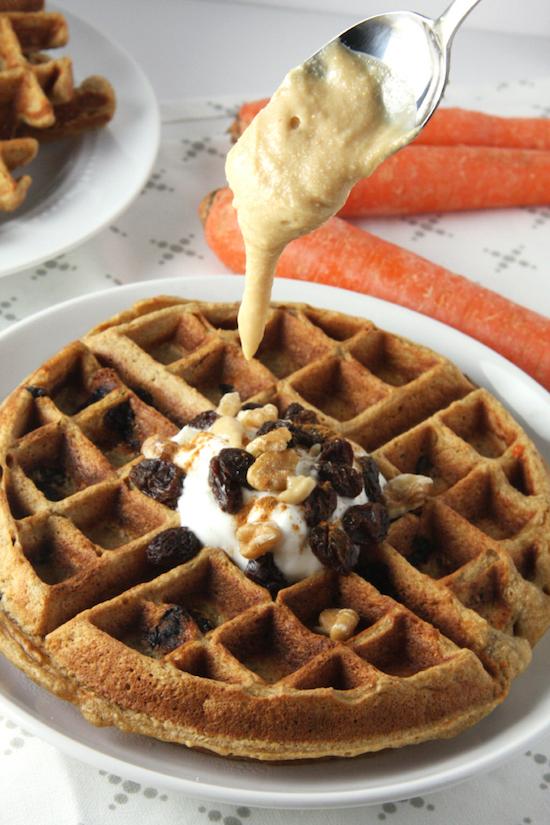 Monday
Peanut Butter Cup Chia Seed Pudding
Pineapple Slow Cooker Jerk Chicken Tacos
Paleo Cinnamon Raisin Bread
Fluffy Carrot Cake Waffles
Chicken Chorizo and Shrimp Paella
Lemon Meringue Pie Cupcakes
Easy Taco Pie
Vegan Cream of Broccoli Soup
Breakfast Burrito Bowl with Sweet Potato Noodles
Simple Paleo Pancake
Salmon Tacos with Cilantro Lime Slaw
Tuesday
Pumpkin Quinoa Turkey Chili
Chicken Leek Shepherd's Pie
Raw Mint Brownies
Spiced Rub Tilapia Tostadas
Tangy Crockpot Turkey Meatballs
52 Avocado Recipes
Wednesady
Healthy 4 Cheese Pizza Pancakes
Slow Cooker Curried Chicken Tacos
Zucchini Noodle Shrimp Pho
Sweet Potato Hash with Bacon and Eggs
Almond Raisin Granola Bars 
Thai Chicken Salad with Roasted Peanuts
How To Make Cresent Rolls
Chocolate Cranberry Energy Bars
Thursday
Maple Walnut Blondies
Grain Free Biscuits
Mint Chocolate Green Smoothie
Skillet Chocolate Chip Cookie
Friday
Paleo Oven Baked Ribs
Peanut Sesame Ginger Brittle
Fish Casserole
Sweet Potato Muffins With Walnut Streusel
Single Serving Fudge Cake
Nut Milk 3 Ways
Whole Wheat English Muffin Bread
Grain Free Black & White Cookies
Healthy Monkey Tails
Spicy Cocoa Crusted Almonds
Chocolate PB Oatmeal Smoothie
Blood Orange Margarita Jello Shots
Chocolate Cherry Pecan Millet Bars
Vegan Cornbread for Two
GF Zesty Orange Fudgy Brownies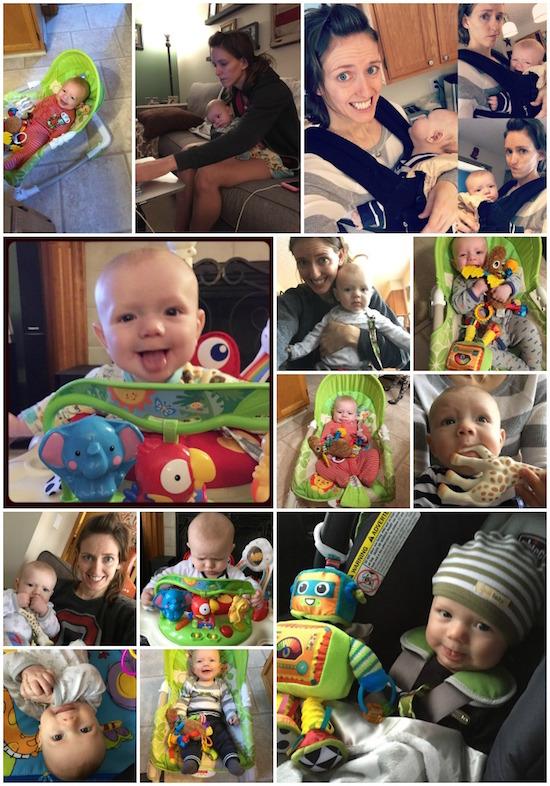 Fussy morning
Lots of chewing
Figured out how to stick out our tongue
Smiley baby
Head's finally big enough for his beanie
Nail trims
Cookies > workouts
Lattes and wine
Visits from Aunt Jackie
Time with gma and gpa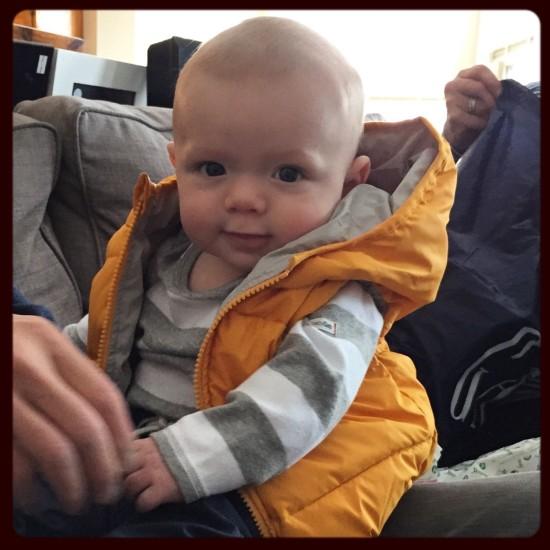 Is there anything cuter than a baby in a vest?!

Did Advice To Cut Saturated Fats Go Very Wrong?
Indoor Rowing
Nutrition Advice Changes But Moderation Still Key
12 Must-Have Tools For Successful Blogging
10 Minute Timer Could Revolutionize Your Productivity
Breakfasts To Keep You Full Until Lunch
5 Ways To A Better First Impression
Must Haves For Traveling With A One Year Old

In case you missed it over the weekend, I shared these Banana Cream Pie Bars. Be sure to check them out!
Enjoy!
–Lindsay–