Hi Friends!
Time for another round of Bean Bytes!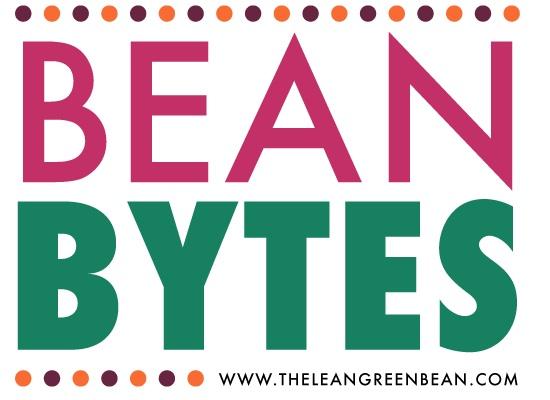 Monday
Holiday tips:
A Quick Start Guide To Getting Ready For Christmas via Freeing Imperfections
7 Healthy Holiday Eating Strategies via Katie Serbinski
Get happy:
How To Tap Into Your Most Joyous Self via The Foodie Dietitian
For parents:
I Can't Understand You When You're Whining via Love Life Surf
Agreed:
4 Foods I've Changed My Mind About via Real Mom Nutrition
Important if you're gonna do this:
How To Count Macros Without Losing Your Mind via Brittany Lesser
Wake up!
8 Tips For Feeling More Awake In The Morning via The Daily Muse
Tuesday
Holiday Tips:
12 Ways To De-Stress During The Holidays via Jill Conyers
9 Secrets To Maintaining Your Wasitline During the Holidays via The Lemon Bowl
Love these:
What I'm About via Fitting It All In
Why I Take Notes When My Kids Play via Raising Healthy Eaters
What To Say When People Undermine Your Healthy Eating Choices via Greatist
Wednesday
Tips and Tricks:
How To Start A Blog In 5 Simples Steps via Lexi's Clean Kitchen
How To Have A Guilt Free Holiday Season via An Avocado A Day
How We're Saving Money On Christmas Shopping via Our Freaking Budget
How To Stay Active While Traveling via Fannetastic Food
Lots of good points to consider:
September 2014 Income Report via Back To Her Roots
Running & Weightloss – What Happens When It Stops Working via Run To The Finish
Do You Think You Deserve To Be Happy via Mom's Little Running Buddies
7 Simple Shifts That Will Make You A Happier Person via The Muse
Love this idea:
How To Start A Cookbook Club via Living Well Kitchen
Thursday
Great roundup:
Quick 10 Minute Workouts via Itz Linz
Tips and Tricks:
Simple Kitchen Hacks via A Healthy Slice of Life
How To Freeze Thanksgiving Leftovers via Savvy Eats
My 10 Favorite Kitchen Tricks via Real Mom Nutrition
How To Maintain Your Sanity and Waistline This Holiday Season via Musselfit
Do you agree?
Why Do We Seem Programmed To Just Quit and Move On via It's Progression
Let's Ban Working Mom From Our Vocabulary via Daily Muse
Friday
No Excuses:
Do Anywhere Workout Roundup via Fitfluential
Great idea:
Thanksgiving Tree via Yes I Want Cake
Thoughts?
Should Parents Help Their Adult Children Financially via Our Freaking Budget
Good tips:
11 Social Media Tips You Need To Know via The Muse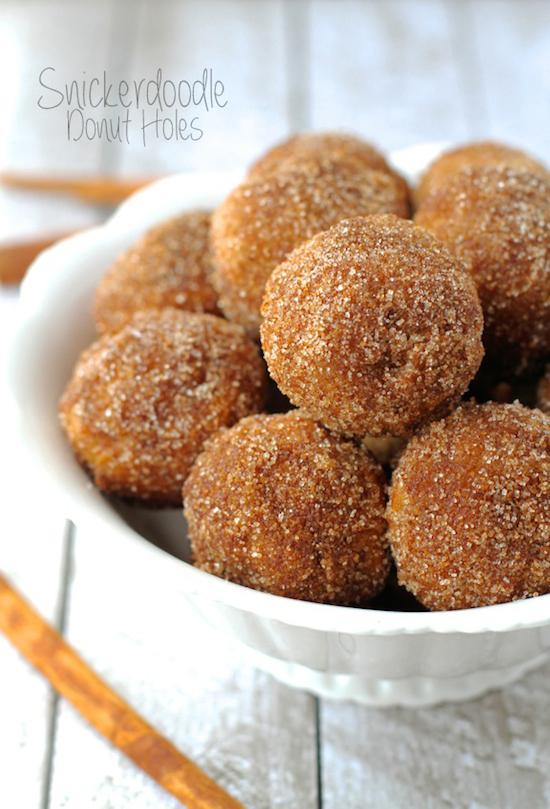 Monday
Maple Whipped Sweet Potatoes with Orange Zest
Savory Waffle Eggs Benedict
Slow Cooker Sweet Potato Casserole
Baked Snickerdoodle Donut Holes
60 Healthy Gluten-Free Thanksgiving Recipes
Vegan Pumpkin Pie
Gingerbread Mini Bundt Cakes
Honey Mandarin Salmon with Almond Crust
Almond Flour Gluten-Free Pie Crust
Pecan Sticky Buns
Sweet Potato Hummus with Cinnamon Flatbread
Buddha Bowl With Cashew Cream
Tuesday
51 Easy Healthy 3 Ingredient Meals
Harvest Veggie Salad with Chili Sesame Sauce
Cheesy Turban Squash Dip
Crockpot Freezer Meals From Costco
Peppermint Black Bean Brownies
30 Easy Healthy College Dorm Room Snacks
Cranberry Apple Coffee Cake
White Chocolate Pumpkin Snack Cake
Paleo Chocolate Avocado Cake
Wednesday
Warm Brussels Sprout Salad with Pomegranate and Goat Cheese
15 Minute Puff Pastry
Sweet & Spicy Breakfast Hash
Udon Bowls with 5 Spice Slow Cooker Pulled Pork
Gluten-Free Shrimp Pho with Miso
Paleo Apple Pie Bars
21 Healthy and Portable Energy Boosting Snacks
Quinoa Gingersnap Cookies
Thursday
Sweet & Spicy Sweet Potato Bake
Slow Cooker Pear and Sausage Stuffing
Mac and Cheese in a Mug
60 Allergy Friendly Thanksgiving Recipes
Chewy Milk Chocolate Ginger Cookies
Baked Green Bean Fries with Balsamic Yogurt Dip
Sweet Potato Cheesecake Crumble Muffins
Spiked Apple Cider
Friday
Loaded Turkey Panini 
Cranberry Cider Punch
Buckwheat Dutch Baby with Cranberry Sauce
Vegan Pumpkin Pie Bars
Bacon Wrapped Pears with Goat Cheese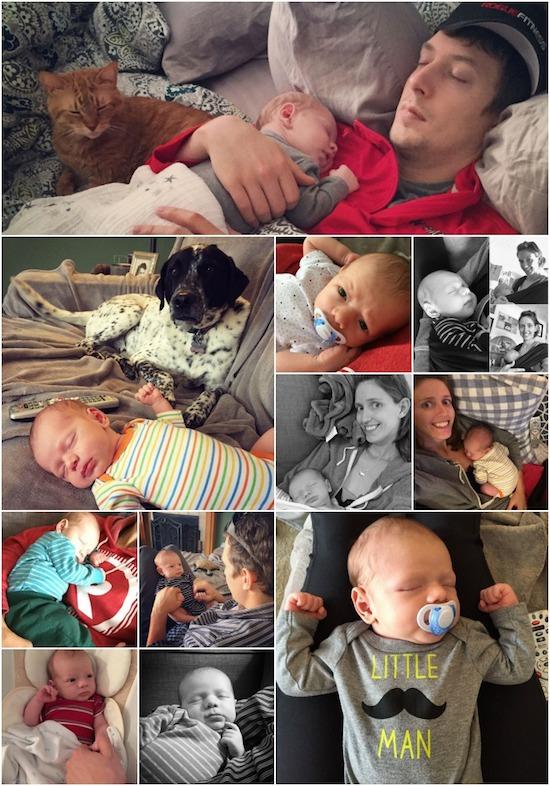 Lots of baby love. Little man enjoyed his third week of life. My parents came into town on Wednesday and my sister flew in Friday to meet her nephew for the first time.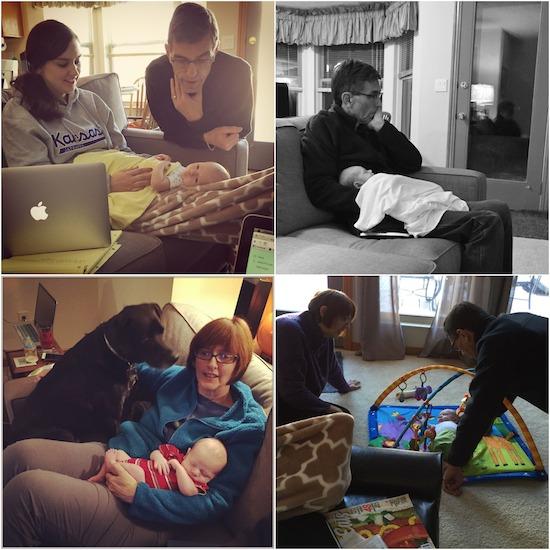 They're all smitten. Can you blame them? It was so nice to have the whole family together for a few days. They were so helpful around the house and I was able to get a bit of extra sleep, which is nice because I seem to still be battling whatever infection I've had for the past 2.5 weeks. Plus they got to soak up some time with their grandbaby.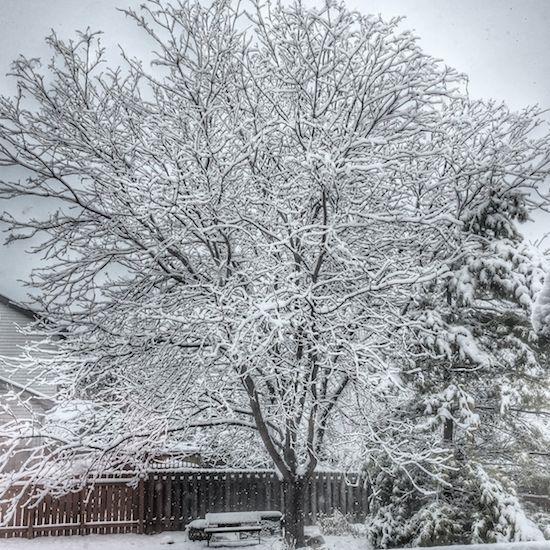 We also got several inches of snow, which was not nice. I'm not ready for winter.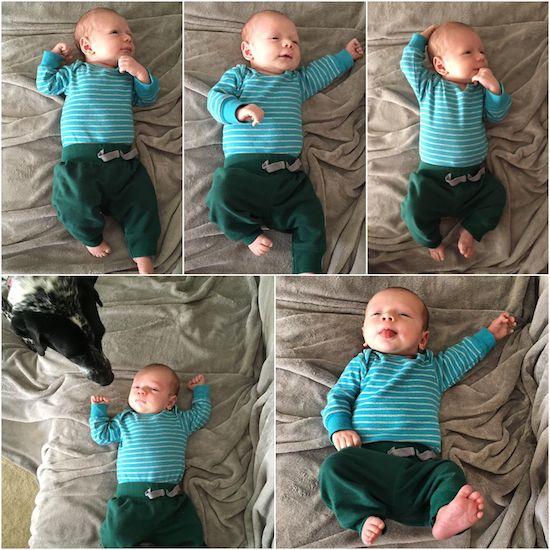 Hard to believe this little squish will be a month old on Wednesday. He melts my heart!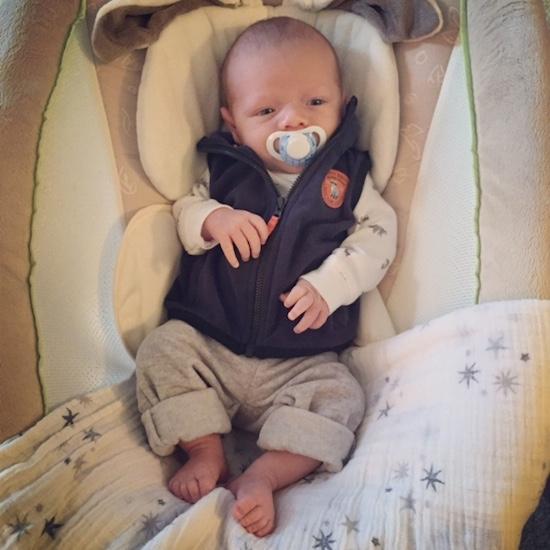 Does it get any cuter than a baby in a vest? I think not.

We're talking Facebook instead of Twitter this week. I've been using the save function on Facebook, but rarely get around to actually reading the articles. I finally went through and checked them out. Here are some good ones:
For the parents:
What It Really Means To Be A Little Boy's Mama
10 Things I Want My Daughter To Know About Working Out
9 Things Every Parent With An Anxious Child Should Try
A Letter To My Pre-Mom Self
Things I Learned About Having A Newborn
It's Their Day Too
25 Ways To Ask Your Kids "How Was School Today"
10 Things Moms Of Boys Must Do
9 Things We Should Get Rid Of To Help Our Kids
Meals- It's Not About The Food
There's Nothing Wrong With The Mommy Track
If My Child Marries Yours
Why Getting Your Kid Into College Should Be The Least Of Your Concerns
On Motherhood and Sleepless Nights
What Not To Say To A Dad With 4 Kids
Why Must You Ask- Is She A Good Baby?
There's No Such Thing As Work Life Balance
18 Non-Toy Gifts For Kids
Our Mommy Problems
The Day I Stopped Saying Hurry Up
Other:
There's No Off In This Season
I Quit Liking Things On Facebook, Here's What Changed
How To Find The Courage To Walk Away From Money and Security
The Difference Between Praise and Feedback
50 Things About Millennials That Make Corporate America Sh*t Its Pants
The Myth Of The Maxxinista
45 Things That Will Irritate You More Than They Should
Dear World: Let's Stop Giving Our Crap To The Poor
What Do Fit Women Want? Strong or Skinny?
Food Babe Visits My University
33 Ways To Organize Small Things
45 Ultimate Tips For Men
16 Things Unemotional Women Will Understand
10 Awesome Perks of Getting Married Really Young
The Cost Of Getting Lean: Is It Really Worth The Tradeoff
Enjoy!
–Lindsay–