Hi Friends!
I got my act together last night because I wanted you guys to have Bean Bytes to read this week! Sorry about last week! I'm also halfway through a big post introducing you go baby Chase – including his birth story, what we've been up to for the past two weeks and lots of pictures! Look for it Wednesday. PLUS- Mr. Bean is working on a post from his perspective as well 🙂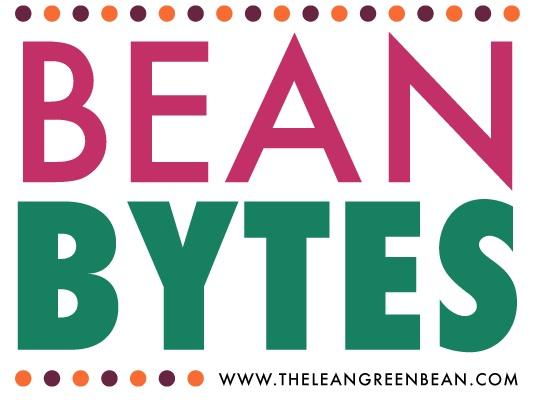 Monday
Foodie things:
3 Nutrition Mistakes To Avoid When Exercising via Fooducate
5 Foods I Don't Buy Anymore via Real Mom Nutrition
For bloggers:
Tips For Organizing Evergreen Blog Content via SITS Girls
Tips and Tricks
8 Things To Check When Proofreading via The Muse
Adding More Feel Good Juju To Your System via Katrina Elle
How and Why To Use Chia Seeds via The Runner Beans
10 Pantry Must-Haves For Packing School Lunch via Eating Made Easy
10 Ways To Make Your Morning More Mindful via The Foodie RD
I need these:
Best Yoga Poses for Sleep via Love Life Surf
Love these!
Bloggers Benefitting Others via Fitting It All In
3 Steps To Ensure You're On The Right Path via Tina Reale Yoga
That Ass…Is Not A Reflection of Your Self Worth via Adventures of a Darwinian Fail
Go buy this:
Black Bean Brownie Mix via Imma Eat That
Tuesday
Yep:
Encouragement and Why We Should Hand It Out Like Candy via Lindsay's List
Tips and Tricks:
7 Steps To A Stress Free Thanksgiving via Garnish with Lemon
100 Gift Ideas for Babies Under One via Pregnant Chicken
Wednesday
Yes!
5 Reasons Women Should Strength Train via The Lemon Bowl
Women and Body Image via Gabby's Gluten Free
Check it out:
Holiday Sweat Challenge via Run To The Finish
How To Stay Active During The Winter via Just A Mom Who Tris
Looks great:
From Picky To Powerful – An Ebook via Raising Healthy Eaters
Good read:
The 5 Ways We Burn Calories Every Day via Your Trainer Paige
Thursday
Helpful!
How Much Protein Do I Need via Love and Zest
What do you think?
Our Kids' Meals: Are We Being Too Hard On Ourselves via A Healthy Slice of Life
In Defense of Ranch Dressing via Real Mom Nutrition
Tips and Tricks:
5 Instant Ways To Be A Better Cook via Law Student's Wife
How To Bake and Freeze Cookies via Keep It Sweet Dessert
How To See Results From Working Out via Running on Real Food
31 Tips For Making Your Workday Easier via The Muse
Friday
Work it out:
Should You Focus on Big Muscle Groups via Cotter Crunch
5 Reasons Quick Fixes Don't Work via Fit Knit Chick
3 Things NOT To Do At The Gym via FitAspire
Important
Online Security: What You Should Know via SITS Girls
Thoughts?
There's Nothing Wrong With Fitspo via Carla Birnberg
The Selfie Ruined My Self Confidence via Side of Sneakers
The Power of "I Can't Afford That Right Now" via Enjoy Your Healthy Life
Helpful:
5 Ways To Create Office Zen via Energy We Bring
Running Safely In The Dark via Fannetastic Food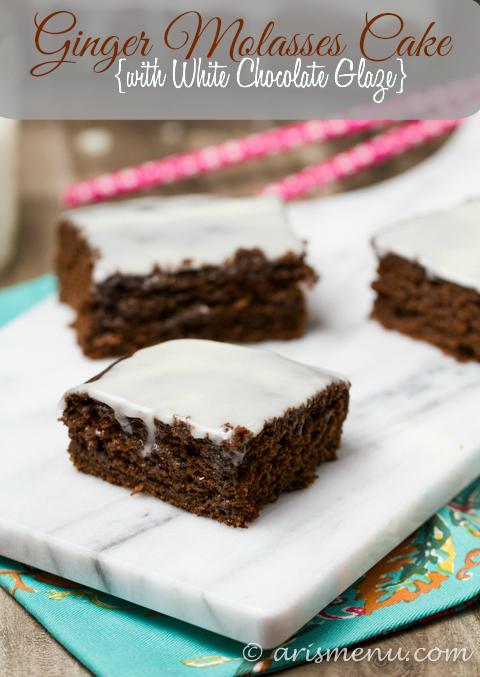 Monday
Pumpkin Almond Butter Breakfast Cookies
Ginger Molasses Cake
Healthy 3.5 Layer Bean Dip
Asian Steak Salad with Sesame Lime Vinaigrette
Apple Quinoa Bake
Roasted Chili Maple Pork Tenderloin
Rigatoni with Spicy Pumpkin Cream Sauce
Sweet Potato Cream Cheese Ice Cream
Banana Bread Breakfast Bake
Baked Thai Shrimp Wontons
Moroccan Turkey Meatballs
Zucchini Bread Oatmeal
Pumpkin Donuts with Pecan Frosting
Double Chocolate Mug Cake
Apple Kale Power Salad
Farro Stuffing With Cranberries and Walnuts
Greek Yogurt Pumpkin Pie Bars
Tuesday
Pumpkin Ginger Ice Cream Sandwiches
Maple Nut Balls
Vietnamese Zucchini Noodle Bowls
Pumpkin Bread with Maple Glaze
50 Gluten-Free Holiday Sides
How To Freeze Cauliflower Rice
Creamy Sweet Potato, Kale & Sausage Soup
Cranberry Quinoa Salad with Candied Walnuts
Cranberry Maple Apple Crumb Pie
Concord Grape Granola
Slow Cooker Baked Apples
Wednesday
Curried Split Pea Cashew Dip
Pumpkin Spice Smores
Walnut Pumpkin Pie Bars
Squash Beet Cranberry Salad
Easy Trail Mix Popcorn
Cranberry Baked Brie Puff Pastry
Sweet Potato Biscuits
Thursday
Apple Sage Stuffing Cups
Sweet Potato Gnocchi & Sausage 
Layered Veggie Hummus Dip
Slow Cooker Steak Nachos with Squash Queso
Chocolate Chip Pear Blondies
Vegan Falafel
Friday
Pumpkin French Toast Waffles
Gluten Free Apple Cinnamon Bread
Cheddar Rosemary Sweet Potatoes with Oatmeal Crumbles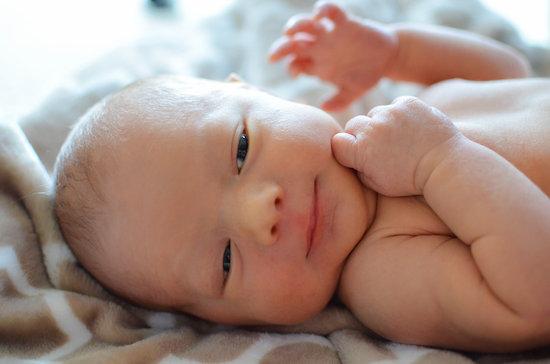 I have so many pictures to share with you guys…but I'm saving them for Wednesday's post. So be sure to come back!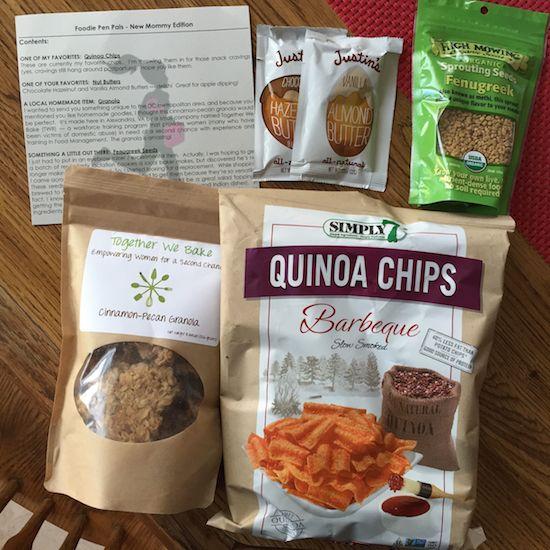 I owe a big apology to Alexandra at Mommy Track Fitness.  She sent me an awesome Foodie Penpals package this month and my reveal day post got lost in the craziness of baby being born. She sent me some Cinnamon Pecan Granola that is AMAZING, some quinoa chips- which I'd never tried before, some delicious Justin's nut butter and some Fenugreek that might come in handy while nursing! Thanks so much Alexandra! FPP is taking a break until January but we'll pick it up again in the new year!
That's all for today!
Enjoy!
–Lindsay–