Hi Friends!
Time for another round of Bean Bytes!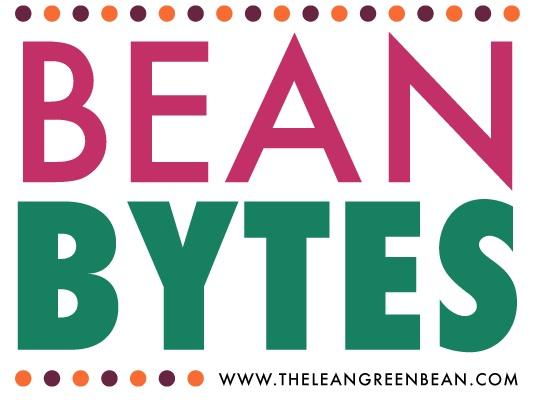 Monday
Tips and tricks:
23 Seldom-Used Ideas for Twitter Lists via Buffer
Gluten-Free Pantry Staples via Cotter Crunch
Ultimate Guide to Muffins via Handle the Heat
Busy Bag Idea for Toddlers via Yes I Want Cake
9 Productive Ways to Make A Slow Workday Fly By via The Muse
Ultimate Guide To Running Hydration via Run to the Finish
7 Ways To Build More Confidence via Eat Spin Run Repeat
Creating A Home Yoga Studio via The Yogi Movement
Guide To Using Fresh Herbs via CookSmarts
Good reminders:
The Reason You Should Put Down Your Phone via The Foodie RD
The Sedentary Worker's Guide To Good Posture via US News
Tuesday
Good reads:
3 Healthy Eating Myths I Used To Believe via A Healthy Slice of Life
Why Being Motivated Doesn't Cut It via Gabby's Gluten-Free
27 Pieces of Advice via Fitting It All In
3 Crucial Behaviors Steve Jobs Instilled In His Employees via The Muse
Tips & Tricks:
How To Start Food Prepping via Britt's Blurbs
How To Host A Meal Exchange via N Her Shoes
How To Do Crow Pose via Tina Reale Yoga
The Anatomy of A Useful Resource Page via Blog Genie
How 2 Minutes & 2 Post-Its Can Help You Reach Your Goals via The Muse
Great ideas:
12 Ways To Get Healthy Foods Into Your Child's School via Real Mom Nutrition
Wednesday
Work it out:
30 Of The Best Kettlebell Exercises (with gifs) via Lifting Revolution
4 Yoga Poses for Tight Hips via Keep It SimpElle
Add Pull Exercises To Your Routine via Reach Your Peak
Check it out:
4 Free Meditation Resources via Wildly Fit
Good read:
Getting Real About Diet & Health via Choosing Raw
Thursday
On rebranding:
The Rebranding Conversation via By Regina
Can we do it all?
The Overachieving Millenial's Dilemma via Run Lift Yoga
Can you relate?
I Hate The Need To Validate Myself As A Stay At Home Mom via Side of Sneakers
Awesome tips!
Tips For Taking Beautiful Food Photos With Your Smartphone via Meal Makeover Moms
How To Create A Media Kit via Peanut Butter Fingers
5 Simple Daily Steps To Nourish Your Soul via An Avocado A Day
How Doing Dishes Can Help You Lose Weight via Sweet Foodie
How To Make A Horizontal Photo Vertical Friendly For Pinterest via Toot Sweet 4 Two
What do you think?
The Issue of E-Reading via The Wise Baby
Good read:
How I Used A Spiralizer To Lose 25 Pounds via Inspiralized
Friday
Truth:
5 Reasons You Still Suck At Crossfit via Wine To Weights
3 All Or Nothing Heathy Living Mindsets Debunked via Fit Knit Chick
Love these:
An Article Club via A Cup of Jo
DIY Magnet Fishing Set For Toddlers via Fit Mama Real Food
9 Easy Money Moves You Can Make In 10 Min or Less via Learnvest
Important:
Hunger vs. Appetite via Fooducate
All you need to know:
Google Unveils 'Inbox" via Hubspot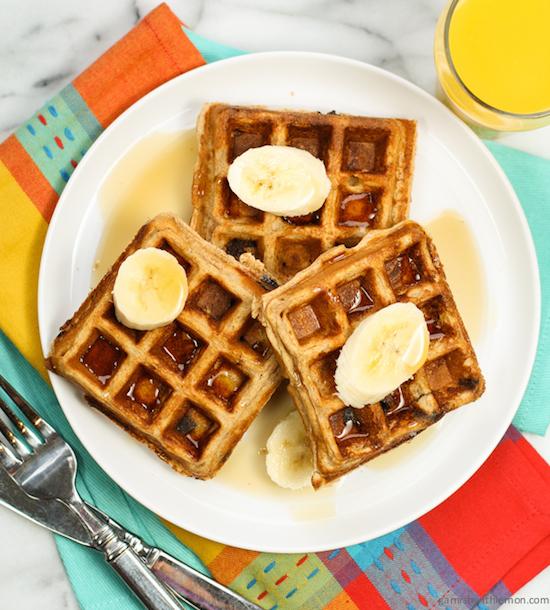 Make Ahead Meals- 5 Dinners in 90 Minutes
Whole Wheat Peanut Butter Chocolate Chip Waffles
Red Lobster Biscuits
Gluten-Free Apple Cider Donuts
Pumpkin Mini Cheesecakes with Brownie Bottoms
Stuffed Sweet Potatoes with Bourbon Maple Candied Pecans and Cranberries
Spinach Quinoa Patties
Pecan Chicken with Cranberry Goat Cheese Sauce
Butternut Squash Chili Mac
Slow Cooker Butternut Squash Pulled Pork Tacos
Vegan Oatmeal Cookies
Leek & Pumpkin Fettucine
Quinoa Pizza Pie
Tuscan White Bean Burgers
How To Build The Perfect Grain Bowl
Almond Poppy Crackers
Red Thai Chili Soup
30 Minute Yeast Rolls
Baked Chili Shakshuka
Chicken Parmesan Soup
Starbucks Spinach Feta Wrap
Vanilla Bean Almond Butter with Cinnamon & Sea Salt
Slow Cooker Vegetable Red Curry
Dark Chocolate Pumpkin Seed Bark
Slow Cooker Chicken Parmesan Soup
Tom Yum Soup
Slow Cooker Spicy Pumpkin Chicken Corn Chowder
Asian BBQ Sticky Tater Tots
Sweet Potato Black Bean Chili Burgers
Spicy Honey Roasted Peanuts
Chocolate Chili Spiced Pecans
Turkey Pot Pie with Sweet Potato Biscuits
Warming Ginger Turmeric Tea
Maple Pumpkin Baked Donuts
Savory Spiced Pumpkin Hummus
Maple Pecan & Ginger Granola
Creamy White Bean Chicken Chili
1 Hour Fall Pot Pies
Sweet Potato Pie Dessert Hummus
10 Slow Cooker Chili Recipes
Pumpkin Butter
Vanilla Bourbon Brazil Nut Butter
Pumpkin Bread Mix
Chili Cheddar Skillet Cornbread
Pumpkin Protein Oatmeal With Egg Whites
Chocolate PB Chip Oat Bars
Baked Banana Oatmeal Protein Bites
Snickerdoodle Bagels
Pumpkin Cannoli Dip
Sweet Potato Breakfast Cups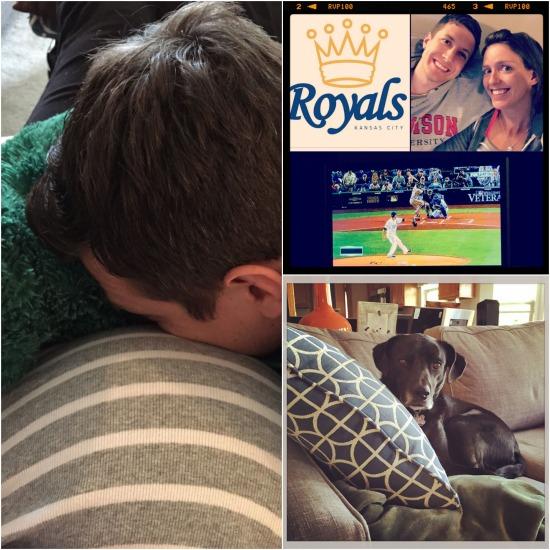 Waiting on baby. Hubby gave him some stern talking to's.
We watched the World Series. I grew up in Kansas City so I'm pumped the Royals are in it!
Tucky also waiting patiently.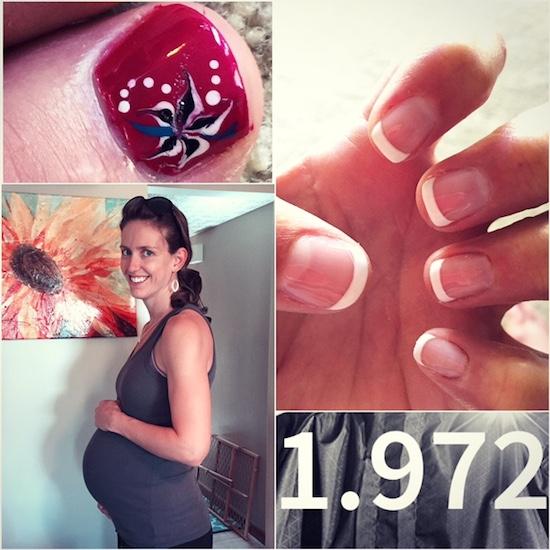 Saturday – 41 weeks. Hubby sent me to get a mani/pedi.
He's the best. Lots of walking also happened.
Sunday I got a labor-inducing trigger point massage…
But as of Sunday night we're still waiting.
We head back to the doctor this afternoon.

Quirky Discipline Rules That Work
5 Common Slow Cooker Mistakes To Avoid
10 Reasons Why You Can't Be Facebook Friends With Your Kids
5 Simple Tactics For Those Struggling To Get Traffic From Twitter
Things You Should Know About Blogging
Conquering My Distractions
Why I'm Glad Someone Told Me To Stop Breastfeeding In Public
A Guide To Optimizing Gmail
I'm Not Just A Mom
Why Is Great Never Good Enough
34 Things You Can Do With Coffee Grounds
12 Yoga Poses For People Who Aren't Flexible
Tethered
A Game-Changer For Compassionate Women
Food Babe Visits My University
4 Crazy Simple Ways To Live More In The Moment
Buy Experiences, Not Things
Marketing Authenticity: When Branding Gets Personal
A Delicious Guide To Nutritional Yeast + Recipes
Is The Runner Body Image Changing For The Better?
The Best Part Of Waking Up Is Butter In Your Cup?
5 Tips To Lose Weight Without Dieting or Restricting
Steps To Creating Your Own Logo
Salad Topping Pairing Ideas Chart
How To Eat Processed Food
10 Tips For Working Out With A Newborn
Enjoy!
–Lindsay–