Hi Friends!
Time for another round of Bean Bytes!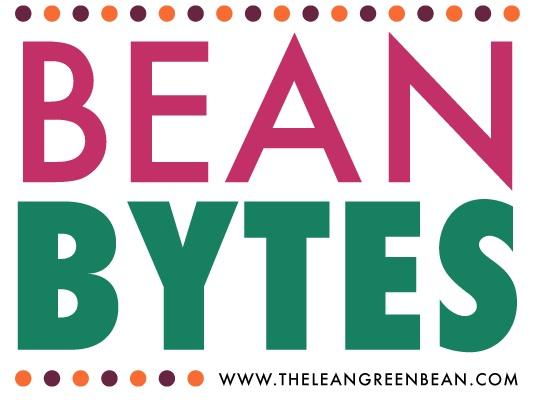 Monday
Great info:
Fitness 101: Workout Components via Musselfit
Is Your Workout Causing You To Gain Weight via Run To The Finish
Tips and tricks:
Food Photography for Bloggers via Delicious Knowledge
Homemade Borax-Free Laundry Detergent via Back To Her Roots
Try these:
Best Yoga Poses For Headaches via Love Life Surf
Heard of CHAARG? Wanna work for them?
Now Hiring via CHAARG
Tuesday
Inspirational:
Gaining Weight, Gaining Life via Fitting It All In
DIY Projects:
DIY Photography Backgrounds via Edible Perspective
DIY Distressed Tabletop via Britts Blurbs
Great info:
Where To Store Fruits & Vegetables via Eating Made Easy
How To Increase Your Facebook Likes via Reach Your Peak
On heartrates:
What Heart Rate Tells You About Your Workout via Feminine Muscle
Goodbye Heart Rate Monitor via Brittany Lesser
Adore this on parenting:
Better Than The Last via Inspired RD
Good ideas:
New Mom Gift Guide via New Leaf Wellness
Wednesday
Love them:
Top 10 Benefits of Kettlebells via Cotter Crunch
On kids:
Tips, Tricks & Benefits of Breast Feeding via Nutritious Eats
Marshall's Birth Story via Better with Burgers – great, honest read about how births don't always go as planned
9 Tips For Breastfeeding A Newborn via Eating Made Easy
Why I Want My Kids To See Me Run via Happy Fit Mama
5 Tips For Raising A Child That Appreciates Food
Yes:
Five Financial Questions To Ask Before Saying "I Do" via Our Freaking Budget
Workouts to try:
Beach Vacation Workouts via Lindsay's List
3 Hill Workouts via Live from La Quinta
More Than A Mile Workout via She's Wicked Healthy
What do you think?
When Passion Turns Into An Eating Disorder via Zen & Spice
Do you have one?
Revisiting Our Emergency Kits via Back To Her Roots
It can be done:
How To Take Great Pics With Your Point and Shoot Camera via SITS Girls
Love:
Cultivating Happiness via The Lunchbox Diaries
Thursday
Good tips:
5 Tips For Raising A Child That Appreciates Food
How To Make Proofreading Easier
How To Peel Avocados
How To Grow A Garden in 4 Steps via Well of Health
Don't have to pound it out for a good workout:
21 Low Impact Workouts That Are More Effective Than You Think via Greatist
Truth:
We All Have Mess via Lindsay's List
Thoughts on this?
The Sugar Tax Is Coming via Fooducate
Love this perspective:
Stop Making Sh*t Up via Fitting It All In
Friday
Yes:
Best Exercises For Women Articles Need To Go via Brittany Lesser
What I Learned From My Blogging And Social Media Break via Girl Meets Life
No gym needed:
27 At-Home Workouts To Try via Fitfluential
Love these:
8 Ways We've Eliminated Plastic via Never Homemaker
Great read:
Why I Kicked An Athlete Out of My Box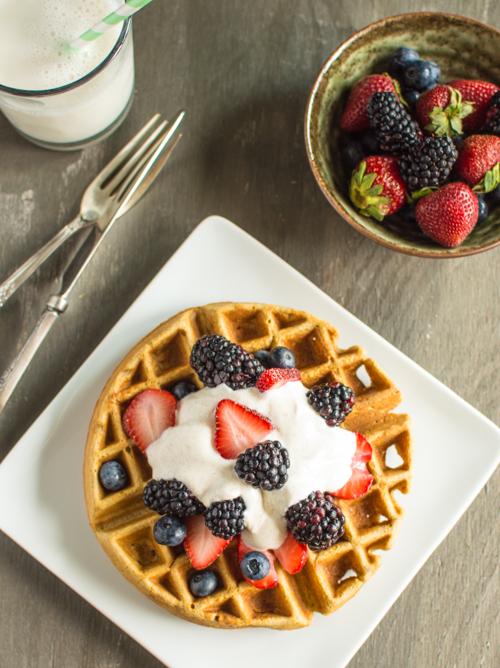 Creamy Lemon Ice Cream
Maple Bacon Bourbon Popcorn
S'mores Protein Cookies
Tuna Cucumber Rolls
Maple Zucchini Bread
Banana Bread Cookie Sandwiches
Spinach Ricotta Breakfast Bake
Summer Fruit Galette
Recipes for Healthy Snacking
Peach & Cinnamon Ice Cream
Blueberry Peach Quinoa Crisp
Broccoli Cheddar Oatmeal Bake
Mini No-Bake Key Lime Pies
Huevos al Plato
Simple BBQ Chicken Marinade & Rub
Greek Salad with Hummus Dressing
Baked Green Falafel with Dipping Sauce
Tomatoes with Thai Basil Dressing
Oatmeal Crust Breakfast Pizzas
Grape Blueberry Mint Popsicles
Java Chip and Oat Muffins
5 Minute Oatmeal Breakfast Custard
Fish Tacos with Feta Slaw
Pesto Quick Bread
Vegan Nacho Cheese Sauce
Healthy Snacks For Kids
Savory Spinach Steel Cut Oatmeal
Frozen Banana Pecan Breakfast Cheesecake
Ginger Lemon Ice Cream Sandwiches
Ginger Oatmeal Waffles with Whipped Yogurt
Cranberry Oat Bars
Back To School Breakfast Cookie
Oat, Cheddar, Apple Muffins w/ Bacon Streusal
21 Vegan Freezer-Friendly Meals
50 Homemade Gluten-Free Back To School Snacks
Cookies & Cream Banana Soft Serve
Mason Jar Layered Lunches
Vegan Snickers Milkshake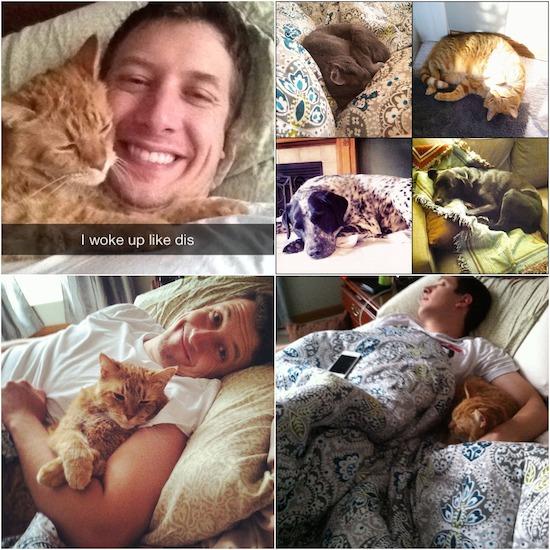 Just a boy and his cat 🙂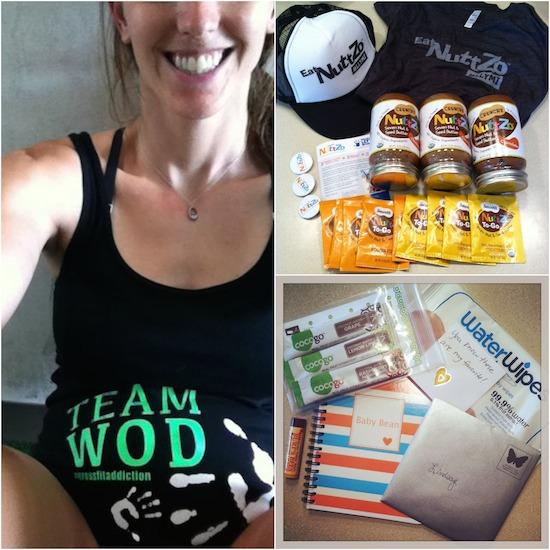 Loving my Team Wod tank I bought. So comfortable.
Awesome package from Nuttzo. Proud to be an ambassador for such a great company.
Love my blogging friends. Such a sweet surprise from Linz!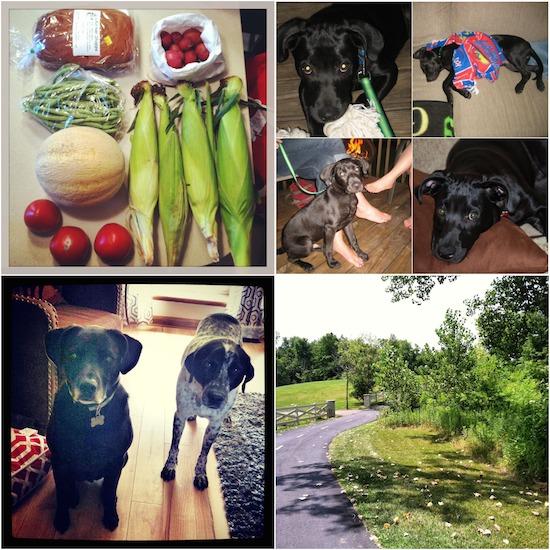 Tried out a new farmer's market this weekend! It was small but had the essentials.
This past Friday marked 6 years since we got Tucker! My sister found him on the street in Kansas when he was just a puppy and brought him out on the plane when she came for my bachelorette party. We weren't planning to get a dog until after we got married but he stole our hearts 🙂
Best friends.
Soaking up the sun!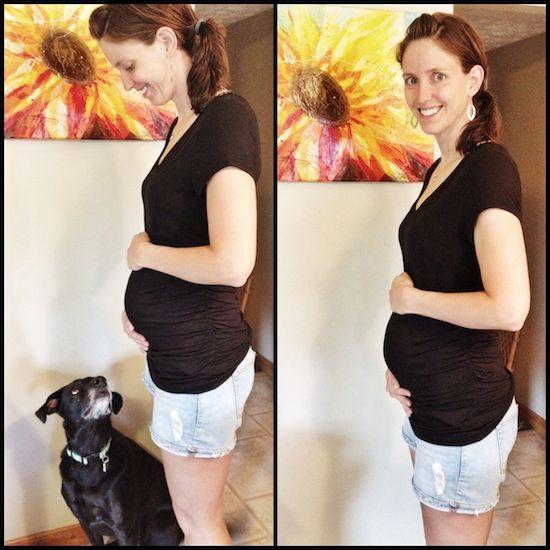 This weekend we hit another pregnancy milestone- 30 weeks! We're 3/4 of the way there! Overall things are going well. Still feeling sick usually at at least some point every day but I'm managing. I've also been extra tired this week. We had a few doctors appointments and I worked an early morning health screening so I'm sure that had something to do with it.
 My t shirts are getting a bit snug so I bought a few maternity shirts and tanks from Target that I can wear throughout the week. I also had to buy a few more tanks to workout in. The loose-fitting ones I bought that got me through 2nd trimester are not as loose anymore…
We have our 30 week appointment later this week so i'll let you guys know how that goes and next weekend is my baby shower so my mom and sister are coming in town for that!

In Defense of Emotional Eating
Being Proud of Your Body Is Nothing To Be Ashamed Of
10 Three Minute Salad Dressings
This Is The Equation For Happiness
All You Need To Know About The New Gluten-Free Labeling Rule
Go-To Lunch Ideas From Food Bloggers
Running 5 Minutes A Day Has Lasting Health Benefits
9 Ways To Make Yourself Appealing To Brands
Have Parents Forgotten How To Help Each Other
What I Learned From Taking A Homeless Mother Grocery Shopping
Turning Excuses Into Opportunities
The Decision To Keep My Maiden Name
4 Ways To Accept A Compliment
There Are 4 Types of Organized People
101 Things I Will Teach My Daughter
Introducing Pinterest Messages
How To Avoid The Freshman 15
Mommy Needs Her Wine Sends This Message To Kids
45 Small Epiphanies That Will Change Your Outlook About Everyday Life
The Need For A Village: Motherhood Is Lonely
How To Love Your Bloggers
Can I Use That Picture?
What To Store In The Humidity Drawers In Your Fridge
That's all for today!
Enjoy!
–Lindsay–