Hi Friends!
We've made it to 100. Pretty crazy. Here's what I have to share with you this week: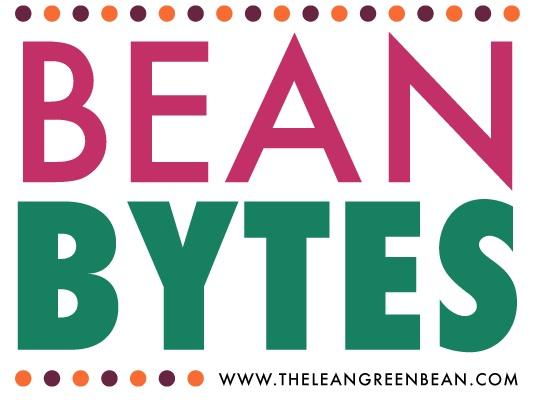 Monday
Love her!
100 Pound Woman Shows There's Nothing Women Can't Do via Feminine Muscle
Truth.
Everyone Has A Hard via Carla Birnberg
Tips and tricks:
How To Select & Cut A Ripe Avocado via Clean Eating Veggie Girl
The Key To Making Your Practice Your Own via According To Elle
Strength Training For Runners via Fit 2 Flex
Love #1:
5 Mini Motivational Strategies to Maintain the Mojo via The Valentine RD
Read and learn:
Exercise and Arthritis via Fun and Fit
A new perspective:
Why I Don't Stress About Salt via Real Mom Nutrition
Tuesday
Trying these:
Full Body Kettlebell Workout via Greatist
30 Minute Full Body Workout via Fit Knit Chick
Great ideas:
Technology Break: 5 Things To Do Daily via Lexi's Clean Kitchen
Yes:
10 Must-Follow Instagram Animals via Lauren Conrad
Tips and Tricks:
How To Prepare For A Walk With Baby via Itz Linz
Baby Survival Pack via Creating A Great Today
They're not for everyone and that's ok:
Why It's OK To Say No To Extreme Sports via Thrive Personal Fitness
Wednesday
New workout for you:
Death By Goblet Workout via Running on Real Food
Honored to be included in this post with a few of my fav RDs:
What Do Dietitians Eat via Peanut Butter Fingers
For the runners:
Run Dumbs via Matters of Course
Should Runners Take Walk Breaks via Cotter Crunch
LOVE:
Why I No Longer Strive For Balance via Caroline Winn
Why I Love My Old School Recipe Book via Real Mom Nutrition
Getting Kids Involved In The Kitchen via A Healthy Slice of Life
Thursday
On kids and food:
An RD Who Won't Oversell Nutrition To Her Kids via NY Times
Kids In The Kitchen- It's Worth The Mess via Healthy Aperture
5 Summer Snacking Problems Solved via Fooducate
A must-read:
How To Identify Spammers Posing As Guest Posters via Katy Widrick
Get in the pool!
How Does Swimming Benefit Your Heart via Lindsay's List
Friday
Pretty cool!
DIY Sunscreen via Nutiva & Sarah Kay Hoffman
Interesting question:
No Makeup is Cool, But Is It Realistic via Fitting It All In
Love this:
What Really Matters via Oh My Veggies
YES:
You Are The Momma, It's Your Call via Scissortail Silk
Improving Body Confidence via Delicious Knowledge
Lots of great links:
Blog Tip Friday via Slim Sanity
We've all been there:
Tips For Dealing With Burnout via Food Fitness and Family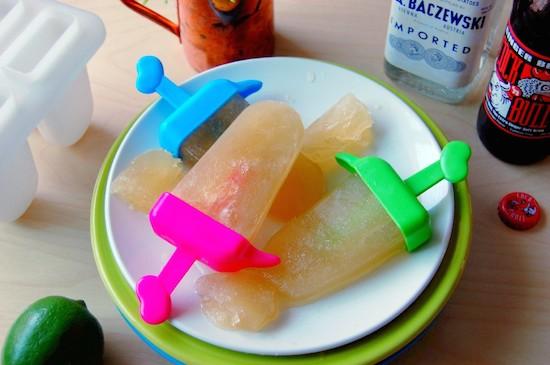 Grilled Salmon Salad with Cherry Reduction
Cranberry Lime Loaf
Slow Cooker Balsamic Chicken
Coconut Frapuccino with Boozy Whipped Cream
Moscow Mule Popsicles
Double Berry Lemon Bundt Cake
Gluten-Free Breakfast Bean Muffins
Vegan Coconut Rum Hot Fudge Sundaes with Candied Pecans
Eggplant Burgers with Beer Glazed Caramelized Shallots
Grilled Beer Marinated Chicken
Wine Brined Grilled Chicken
Cherry Lemonshine Shooters
Boozy Chocolate Peanut Butter Strawberries 
Sriracha Honey BBQ Mustard
Bourbon Peach Jam
Honey Whiskey Roasted Pecans
Margarita Shrimp with Mango Slaw
Oatmeal Pancakes with Cinnamon Orange Syrup
Sweet Bourbon Plantains
Coffee Banana Smoothie Packs
25 Gluten-Free Dinners in Under 30 Minutes
Whole Wheat Everything Hamburger Rolls
30 Minute Skillet Chicken Pot Pie
Avocado & Carnitas Tostadas
Peach Wine Slushies
Grilled Peach Lime Salsa
Fresh Cherry Salsa
Grilled Watermelon Salad
 PS. The theme of this month's Recipe Redux was Spirits. I'm featuring a lot of my fellow reduxers – if you were wondering about all the boozy recipes.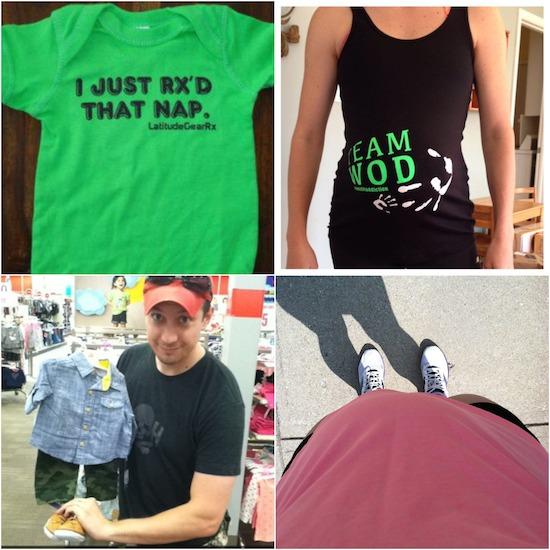 Baby clothes and a pregnancy tank I need.
Plus a bump shot!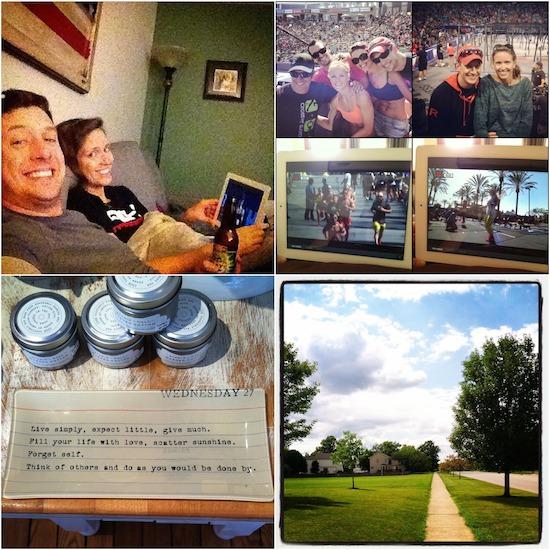 We spent a lot of time watching The Crossfit Games this weekend. Hard to believe we were there in person last year!
Saw this cute tray this weekend. Loved the message.
More gorgeous weather for walks!
 Animal love 🙂

Food Production Shouldn't Be A Mystery
28 Next-Level Ways To Eat Ice Cream
How I Talk To My Son About His Body
7 Meal-Planning Strategies For The Plant Based Kitchen
12 Foods Every Athlete Should Eat
3 Simple Ways To Help Kids Love The Wild 
5 Habits Working Parents Should Abandon Immediately
10 Things To Do On Sunday To Make Your Week Easier
7 Helpful Links For Bloggers & Creative Small Business Owners
Activist or Capitalist – How The Food Babe Makes Money
Should I Teach My Kids To Code
Clever Hacks To Improve Your Run
My Baby Nutrition Wish List
8 No Regret Garage Sale/Thrift Store Items To Buy
6 Simple Manners To Teach Your Toddler
How Should I Manage My Time
Schedule FB Posts with Pin It For Later Link
Make Running A Family Affair
Portion Sizes for Toddlers
The Changing Business of a Blog
5 Tips For Better Grilled Pizza
Show Up For Yourself As An Experienced Woman Lifter
How To Build A New Habit
How To Be A Good Houseguest 
10 Things To Help Overcome Constipation
Hidden Toolbox In Your Hair
Consistensy Not Perfection
9 Funny Retorts For Being Critiqued For Nursing In Public
That's all for today!
Enjoy!
–Lindsay–