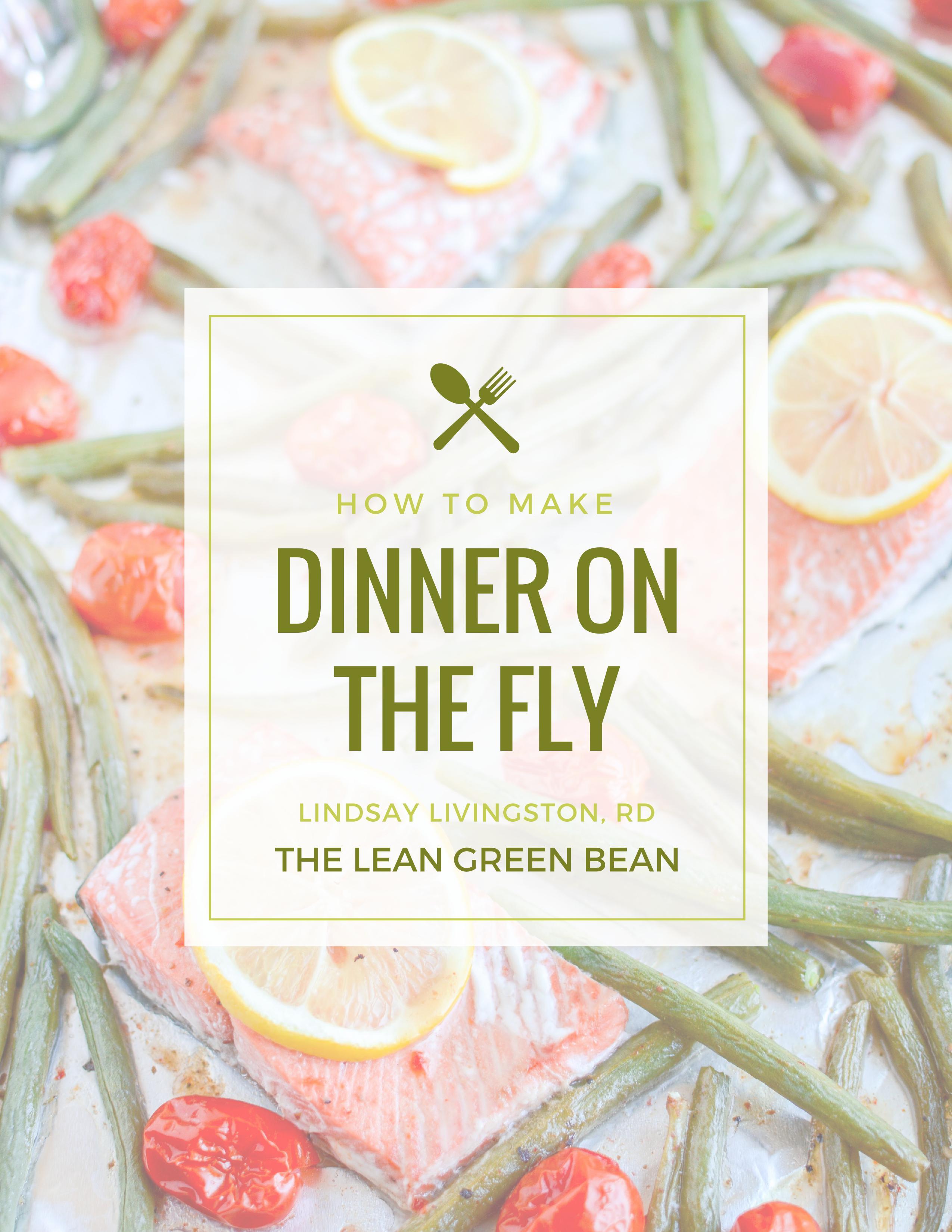 Confession - I'm a huge fan of food prep, but I make most dinners on the fly with very little prior planning. It's something that comes easily to me and has definitely saved my sanity many nights while I was knee-deep in whiny toddlers, screaming babies and attempting to work from home and run several businesses.
But I realize this method can be intimidating. So I wrote this ebook to give you the tools you need to be confident in your ability to whip up a quick healthy dinner. I give you an inside look into my thought process so you can repeat the same steps in your own kitchen, along with helpful tips and tricks about pantry staples, making sauces, combining spices, using your Instant Pot, and more.
HOW TO MAKE DINNER ON THE FLY: BY LINDSAY LIVINGSTON, RDN
This Ebook Also Includes:
Easy, on-the-fly techniques (much simpler than true recipes)

Shopping lists to stock your pantry and fridge with staples

Flavoring tips to quickly and simply kick up your chicken, seafood, pork, beef, pasta and other dishes

Theme night ideas to inspire you and get the ball rolling

Kitchen equipment and tools that may make your life easier

Fun stories and pep talks from me!