Hi Friends!
It's Wednesday. That means it's party time! WIAW party time 🙂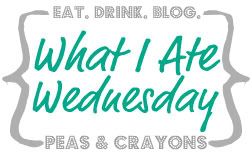 Let's talk about last week. I was sick. Unless you follow me on Twitter, you probably didn't know…because for some weird reason I was super productive last Sunday and got blog posts written and set to publish for the entire week. Then I woke up sick Monday morning. Had I not been abnormally on top of my game, you wouldn't have heard from me all week.
I woke up with a sore throat Monday and hoped it was allergies. I came home from class Monday night and made a big pot of lentil and veggie soup and ate some for dinner. Tuesday I felt worse, Wednesday I feared I might die, and by Thursday I was literally on the verge of tears just sitting in bed from all the pressure in my head. I went to the doctor, who told me that I had both an ear infection and a sinus infection. She also told me I must have a very high pain tolerance because most people would have been in her office three days ago, considering how infected my ear was. Lovely. So home I went with a prescription and some cough medicine. I didn't start to feel better until Sunday. I still don't feel 100%.
First let's talk about what I didn't do a lot of last week. The answer is: eat, sleep or workout.
I ate cereal for breakfast, a smoothie in the afternoon and a bowl of soup for dinner…every day…for five days.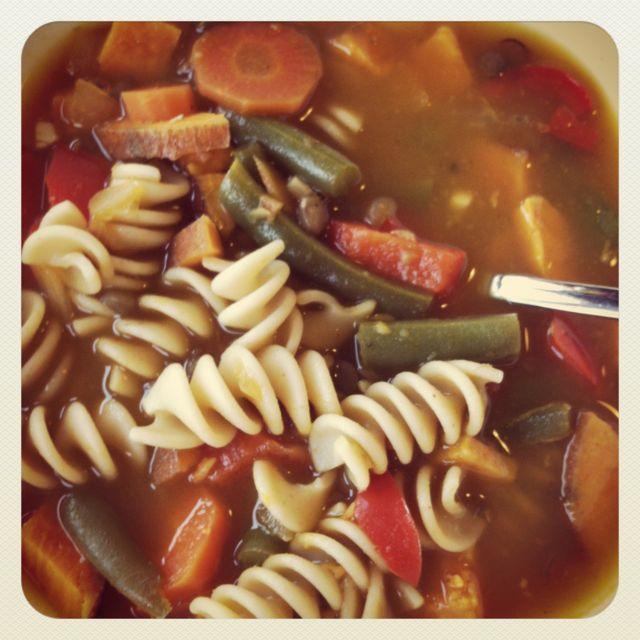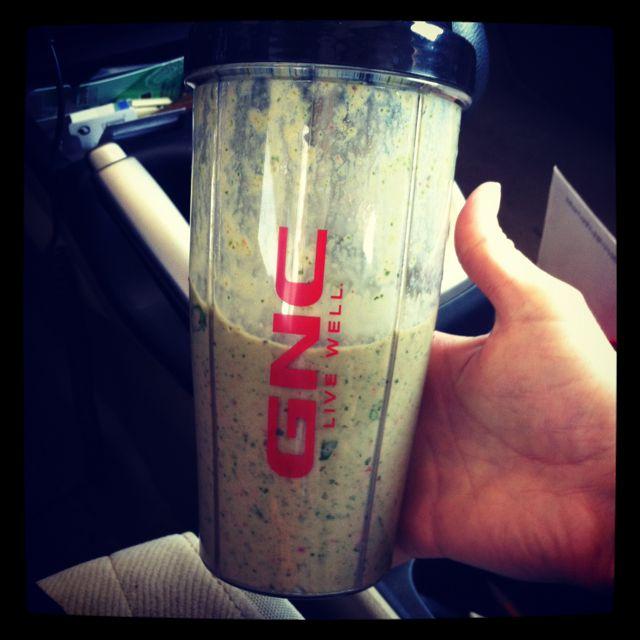 Now let's talk about what I did do:
I spent a lot of time looking miserable: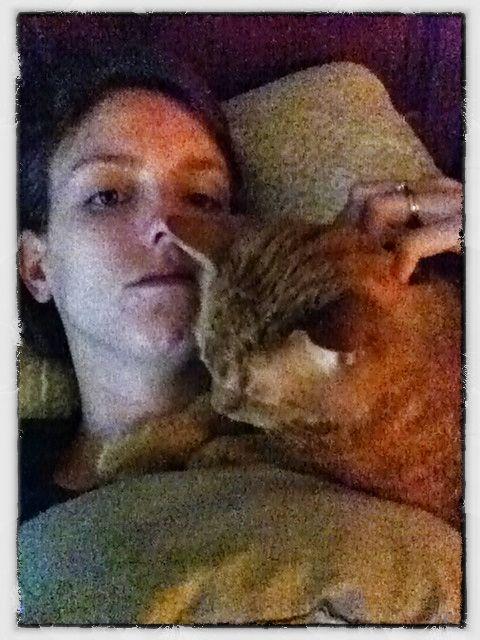 I took a million pictures of my animals because they were the only ones I interacted with for a week. I was living in guest room to avoid infecting the hubby before he had to leave to go on a business trip.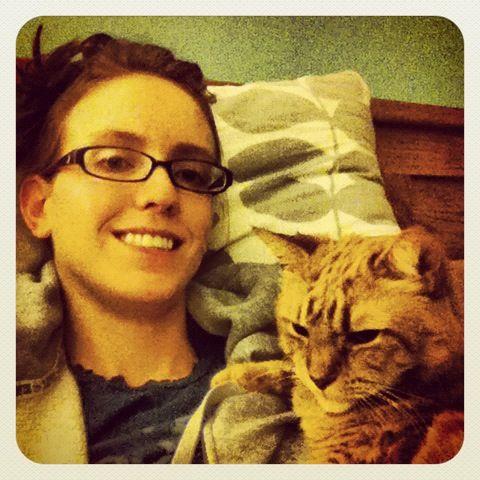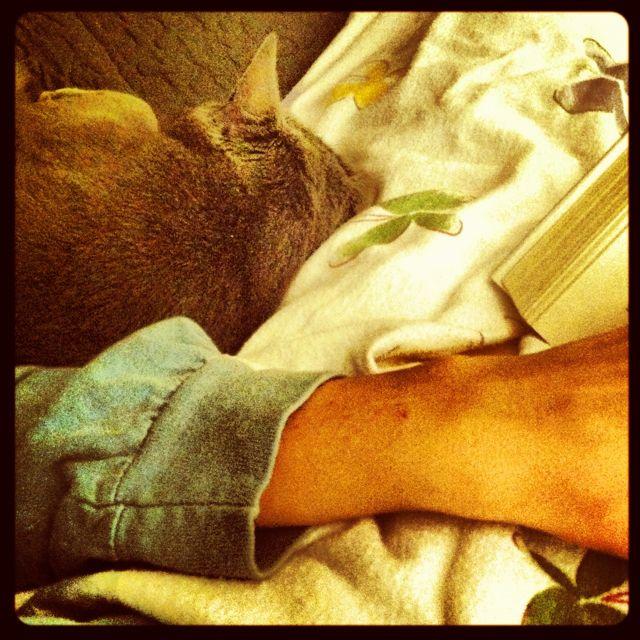 I downloaded a new collage app called Diptic and made tons of collages: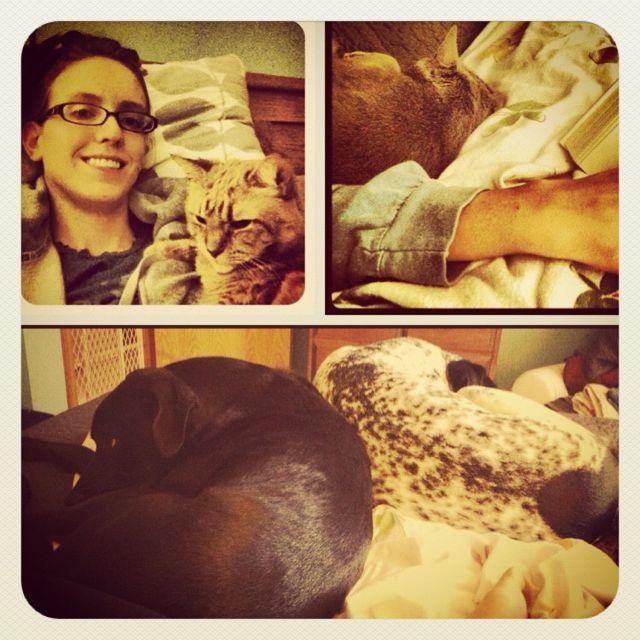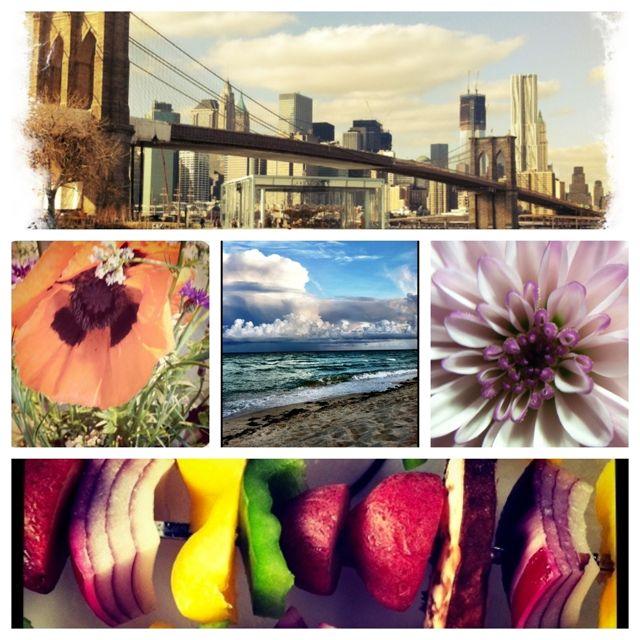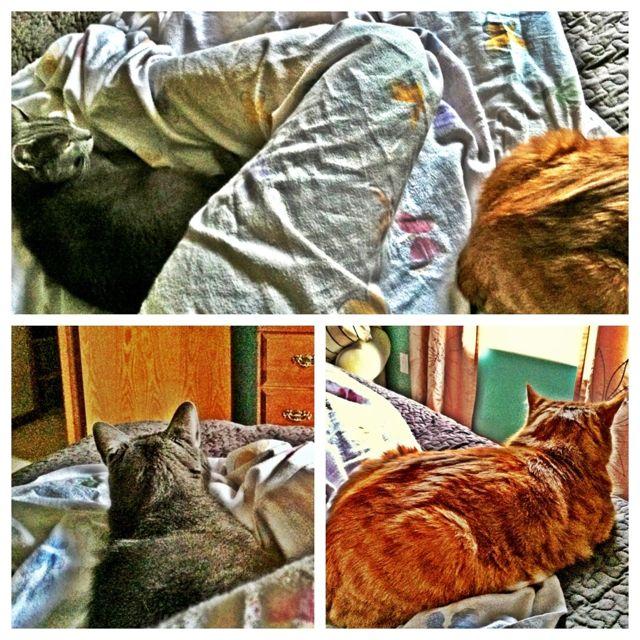 I occasionally crawled out of bed to watch tv with the hubby: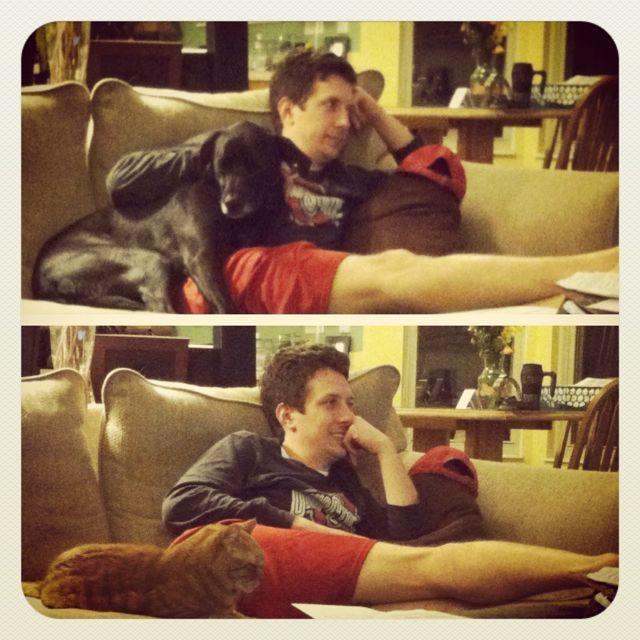 Rather, he watched tv and i took pictures of myself with the dog: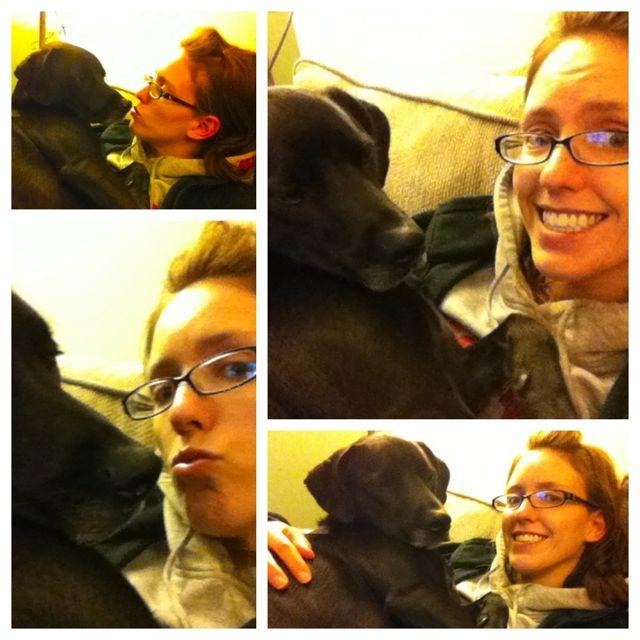 I creepily saved the pretty pictures people posted on Twitter and made- you guessed it- more collages 🙂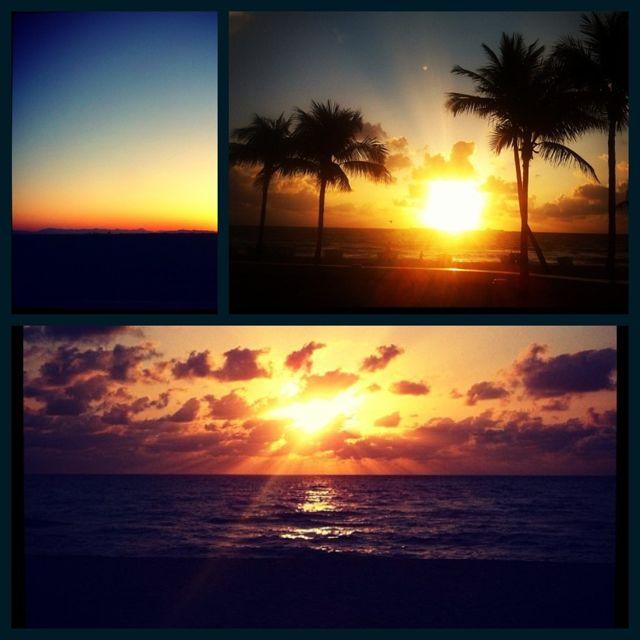 And then, finally I started to improve slightly and this week I even managed a normal day of eats to share with you: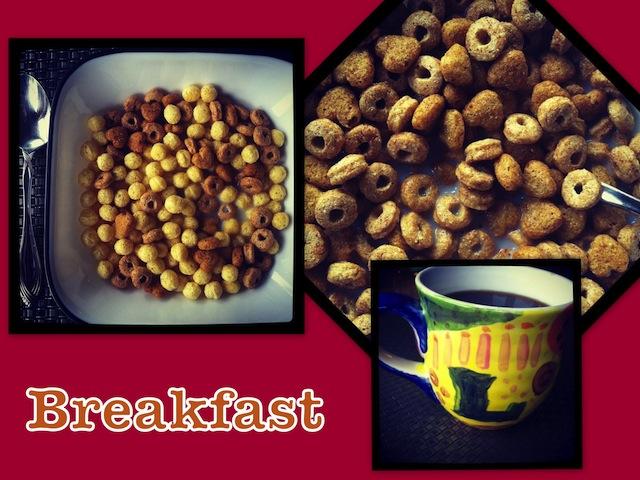 {The last remaining Kix}
{Kashi Heart 2 Heart Cinnamon}
{Coffee in the mug my hubby painted for me}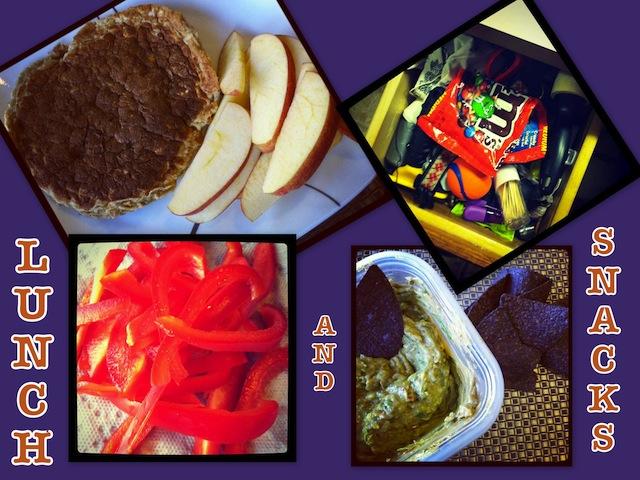 {Leftover Whole Wheat Oatmeal Pancakes & an apple}
{Red Pepper}
{Garden of Eatin' Blue Corn Tortilla Chips & Homemade guac}
{A handful of PB Reeses from my secret stash}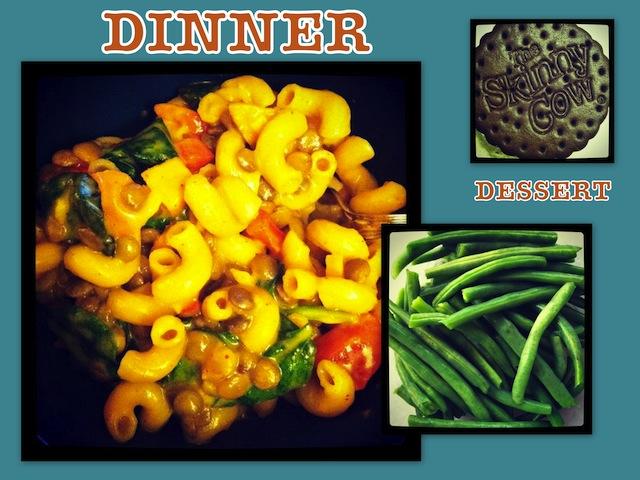 {Lentil Veggie Mac & Cheese- recipe tomorrow!}
{About a pound of green beans}
{Skinny Cow Cookies & Cream Ice Cream Sandwich- I ate 1/2}
And there ya have it friends. Now you're all caught up 🙂
–Lindsay–