Hi Friends!
Time for another edition of WIAW!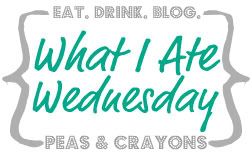 As you guys know, last week I started orientation for my internship. That means I had to start packing my lunch again! Ugh. I've been spoiled for the past few months and was able to eat at home so it's definitely taken a few days to re-adjust to packing up everything I want to eat for the day. But I'm getting back in the groove! Here are some of the things I've packed for lunch the past few days!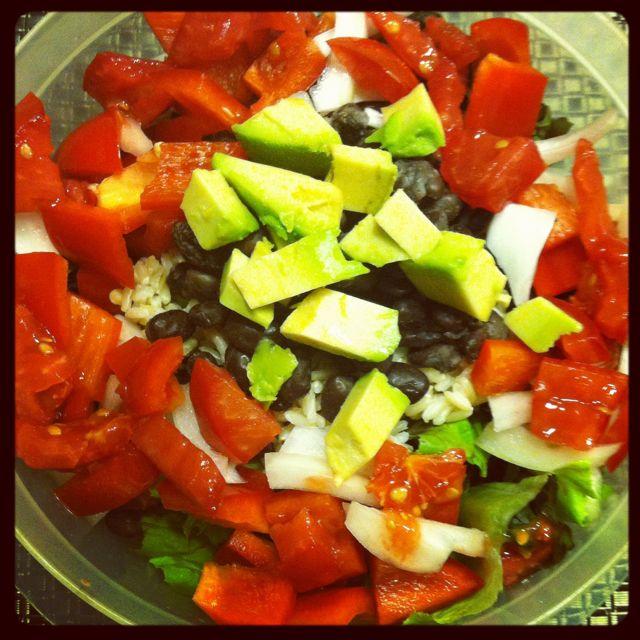 A giant burrito salad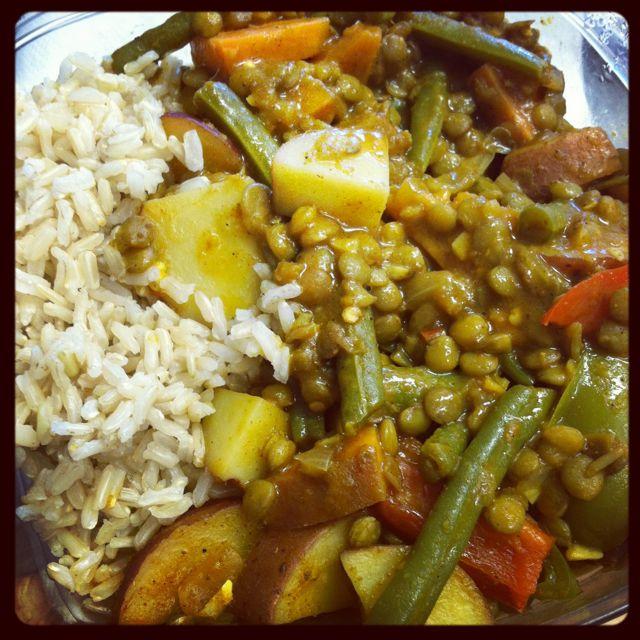 Leftover Lentil Veggie Curry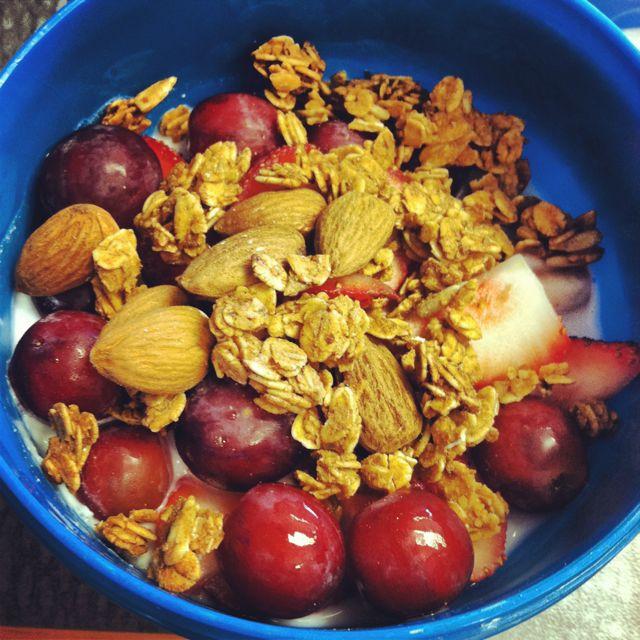 Yogurt Bowls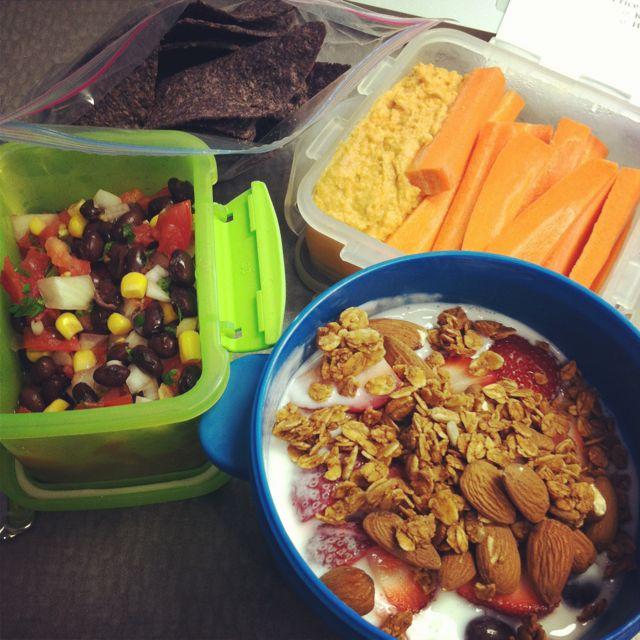 Chips & Salsa
Yogurt Bowl
Hummus & Carrots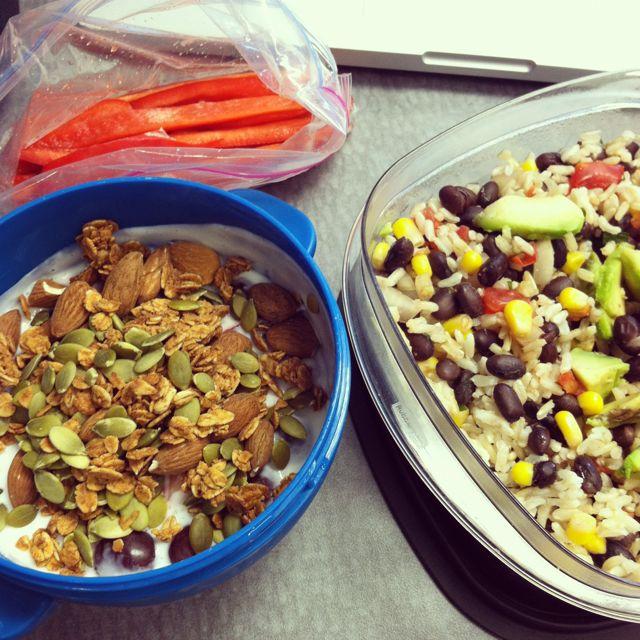 Beans & Rice w/ leftover salsa
Yogurt Bowl
Red Pepper strips
Please remember the above pictures don't necessarily
represent everything I packed!
So, besides lunch, what else have I been eating?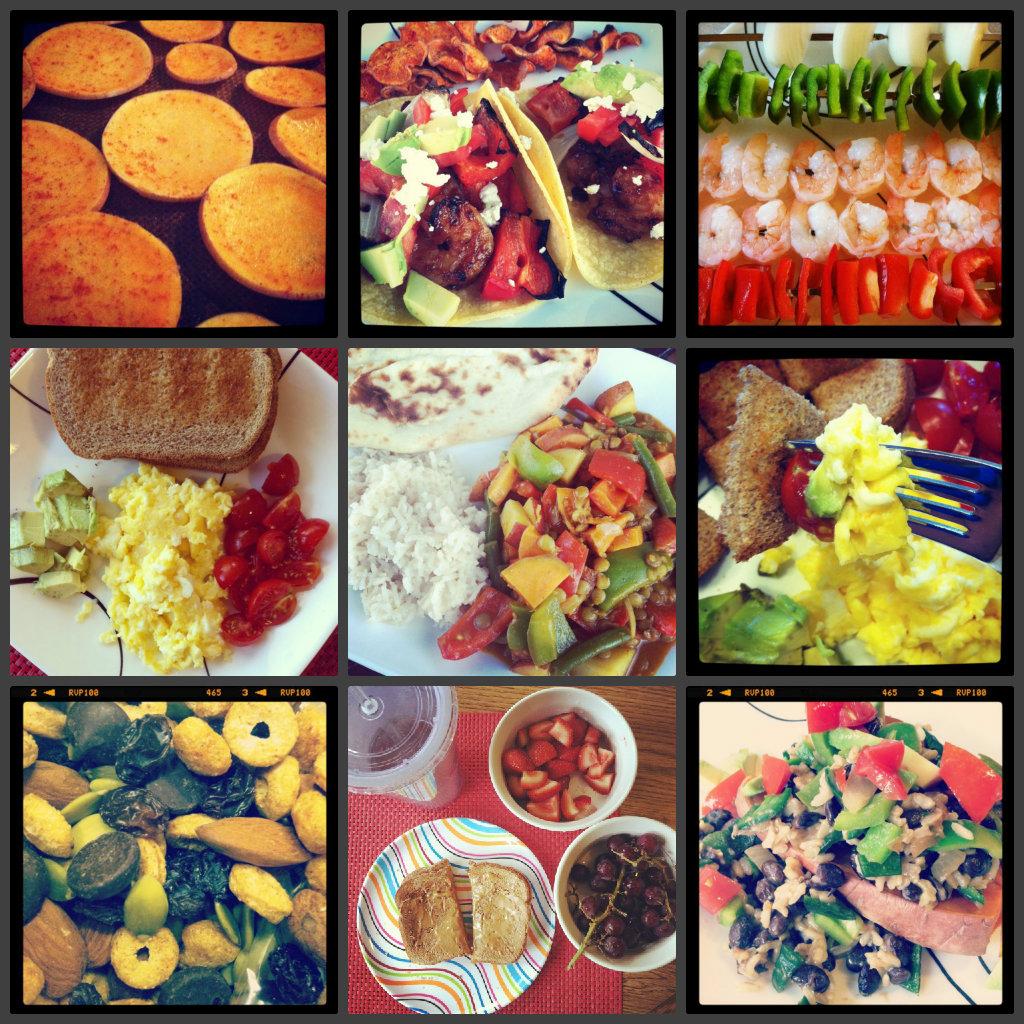 Sweet Potato Chips
BBQ Shrimp Tacos
Scrambled Eggs w/ tomatoes & avocado
Lentil Veggie Curry
Homemade Trailmix
PB toast w/ fruit
Loaded Sweet Potato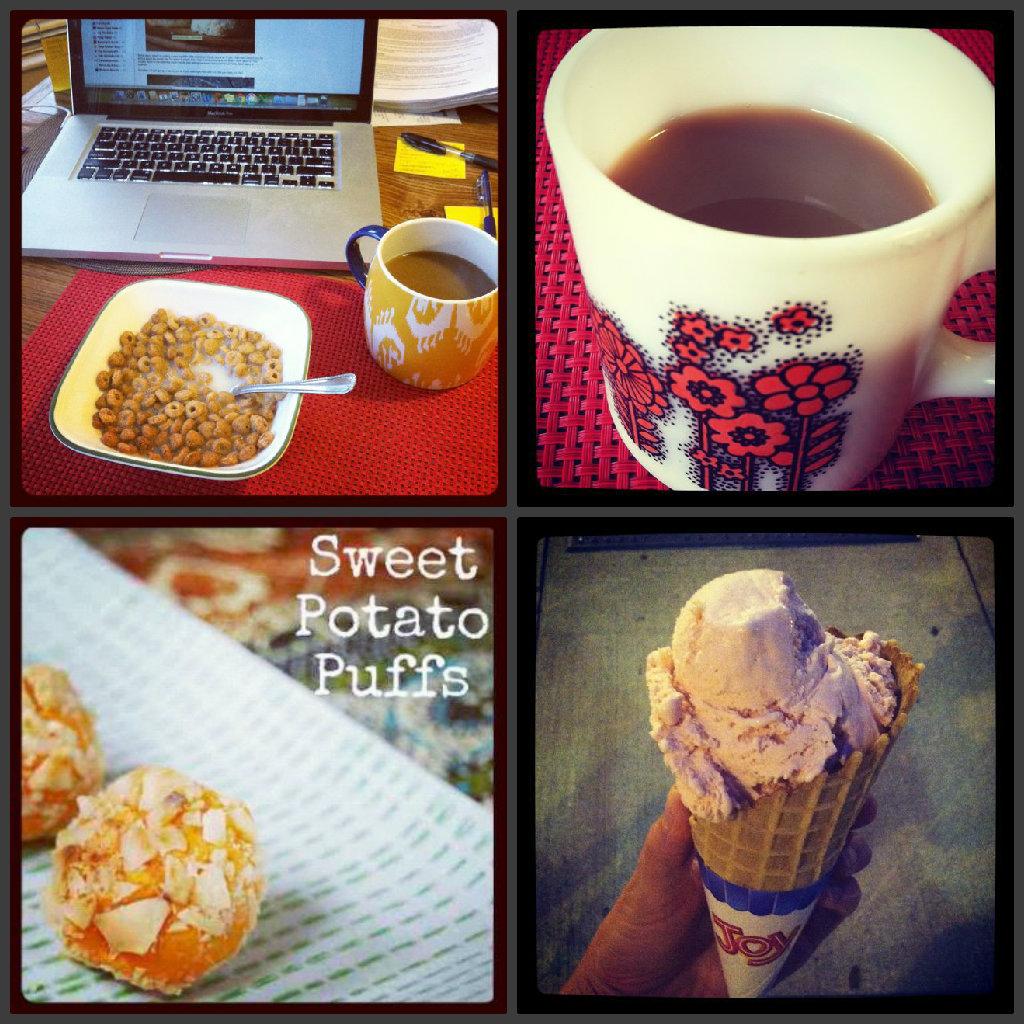 Lots and lots of coffee
Sweet Potato Puffs
Peach Ice Cream from Graeter's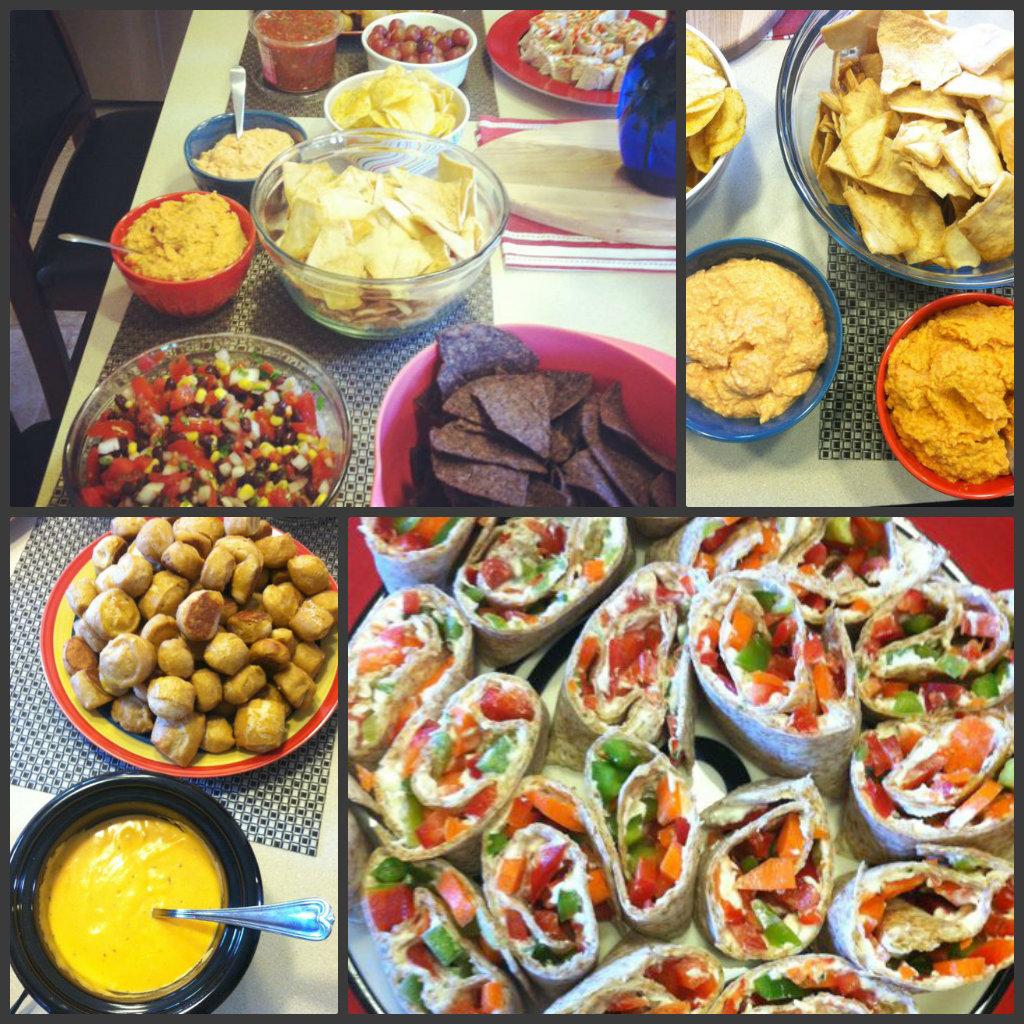 We had all of my fellow interns over on Sunday!
I made:
Pretzel bites
Veggie Rollups
Spicy Feta Dip
Sweet Potato & Red Pepper Hummus
Corn & Black Bean Salsa
Plus everyone else brought something,
so we definitely had lots of good eats!
And finally…this was dinner Saturday night: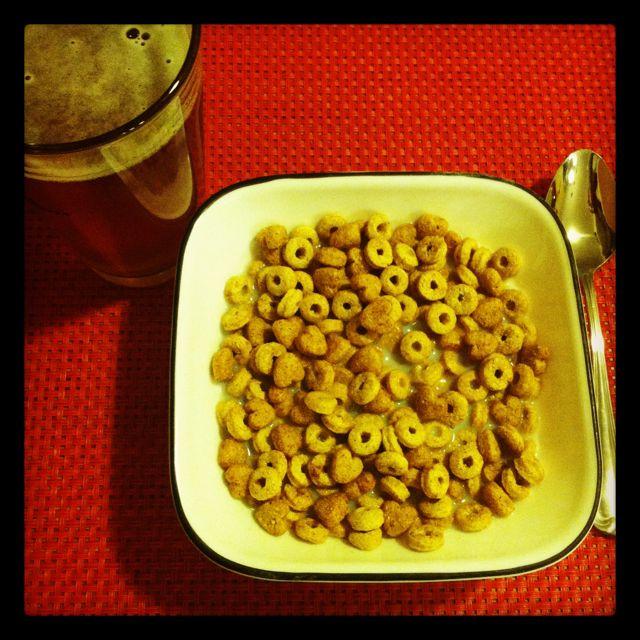 Cereal & Beer.
It happens 🙂
What's the best thing you ate this week?
Enjoy!
–Lindsay–