Hi Friends!
It's time for another WIAW, hosted by Jenn. This week I'm gonna share some of our eats for our little road trip last weekend 🙂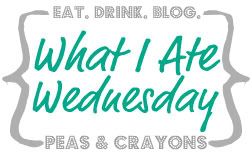 Let's see…we'll skip breakfast. I'll give you one guess what it was? You're right…cereal.
Moving on to lunch. After we got on the road, I started doing a little research to find a vegetarian-friendly restaurant near Ikea. It didn't take long before I came upon The Veg Head.  It got rave reviews and was only 15 minutes out of the way, so that's where we headed!
The place was so cute! It had all sorts of fun nick-nacks, sold it's own granola and recycled EVERYTHING!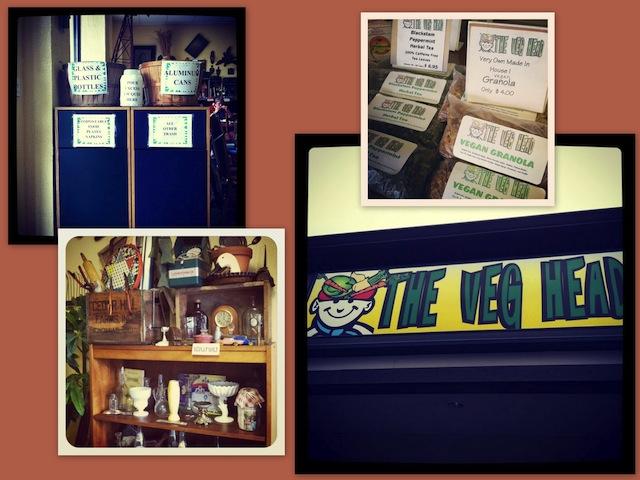 And the food? Even better! Here's what we ordered:

We got the wrap with black beans and curry hummus and the pizza with the ranch dressing on the side.
Here's what it looked like: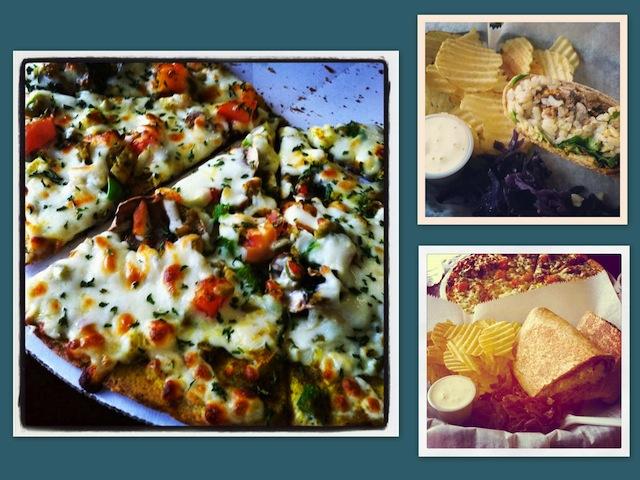 The pizza was FANTASTIC. I think they used a wrap as the crust so it was super thin and crispy, with lots of curry powder 🙂
Lunch kept us full all the way until we got home. And then we were STARVING! And exhausted from walking miles and miles in the stores. We just wanted to snack, so we headed to the grocery store and picked up some of our favs 🙂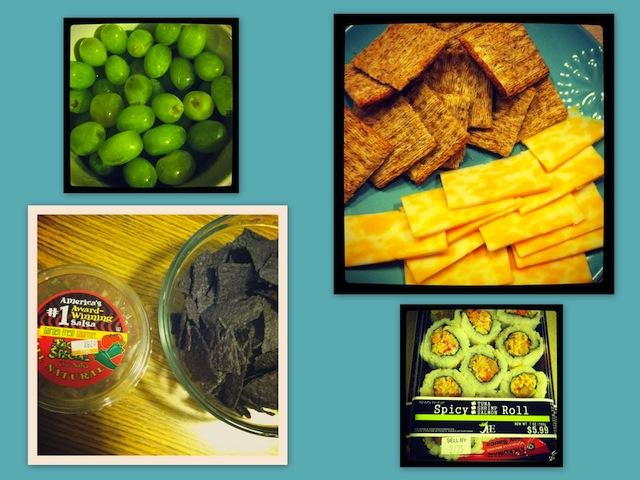 The sushi was for the hubby…I probably ate almost the whole bowl of grapes and most of the cheese and crackers 🙂 We shared the chips and salsa.
Then, we had a lovely evening together and after a while, we needed a little snack 🙂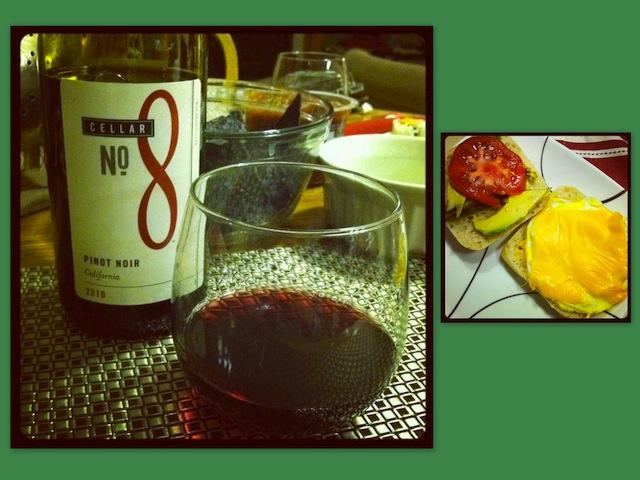 So, I realize this wasn't the most veggie-packed dinner….but you know what?! Sometimes you just gotta snack 🙂
Today's Workout: After two solid days of rest, my knee was feeling pretty good, even after taking the dogs on a 2.5 mile walk…so I decided to tackle a treadmill run and see how it went. I put together a fun little 2-4-6-8 run named because the speed increases by .2 mph, then .4mph and so on. Here's what it looked like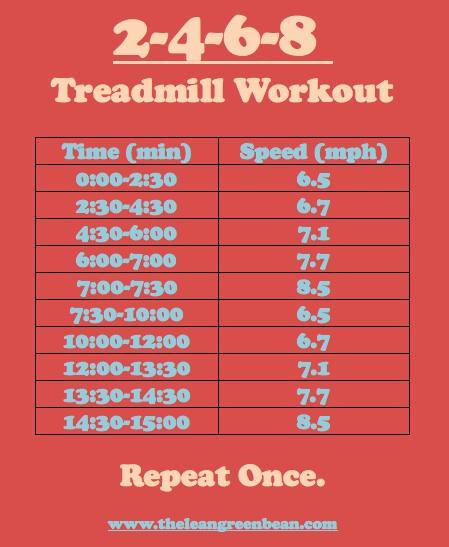 I covered 2 miles and then stopped to play it safe. I was a sweaty mess!
–Lindsay–