I suppose this isn't a true WIAW post because the following don't come from a single day…but if there's one word to describe our eats around here over the last couple weeks, it's random.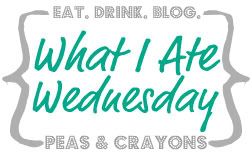 Exhibit A:
-Last week school started back up again and before I got my head on straight, I headed out the door to work one day only to realize halfway there that I hadn't eaten since breakfast. Instead of grabbing fast food, I ducked into the grocery store and grabbed some healthy snacks to tide me over: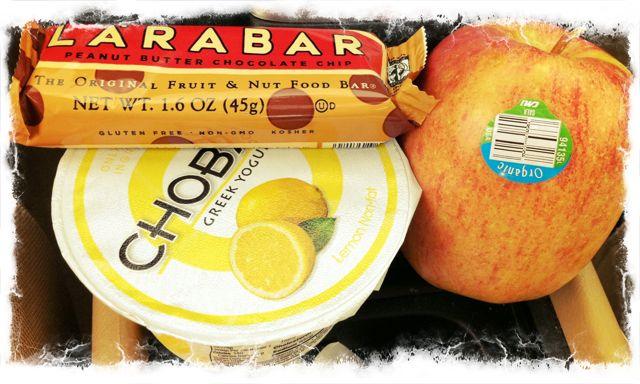 Exhibit B:
-Are tacos still tacos if they don't include meat, cheese or lettuce, and very little tomato? What if, instead, they're filled with sweet potato hummus, sauteed red pepper, snap peas and onion and topped off with a little Roasted Garlic & Tomato Farro…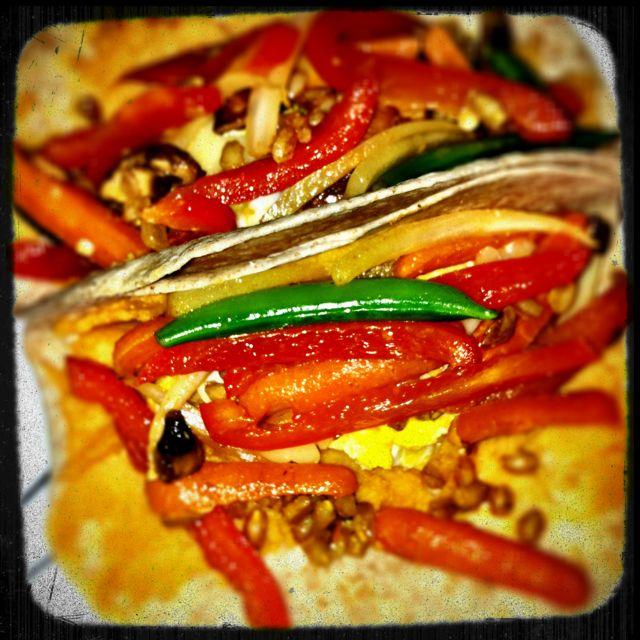 Exhibit C:
-Is a pizza still a pizza if I use naan for the crust, hummus for the sauce, top it with raw veggies, lentils & black beans and sprinkle it with roasted potatoes instead of cheese?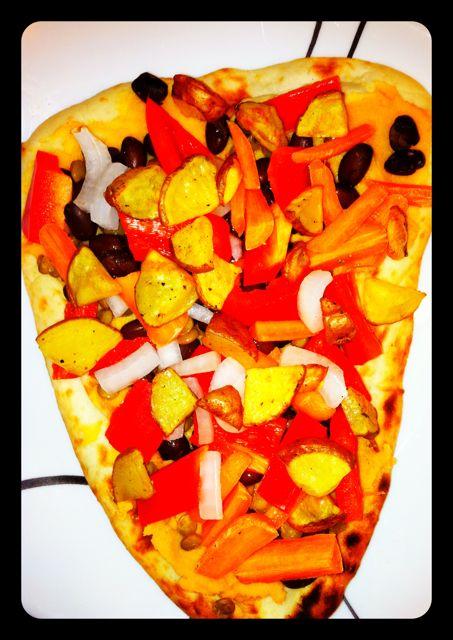 Exhibit D:
-Oh wait, that's not food. That's just Abner checking out my super cute new boots 🙂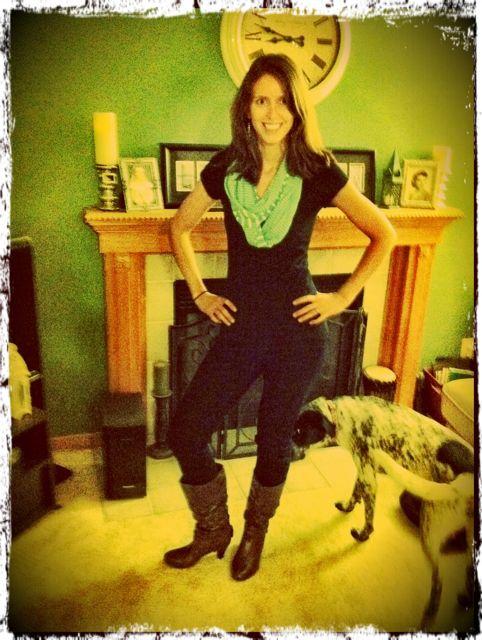 Exhibit E:
-Are pumpkin pancakes still pancakes if I go a little overboard with the ratio of pumpkin to flour and they're a bit squishy in the middle?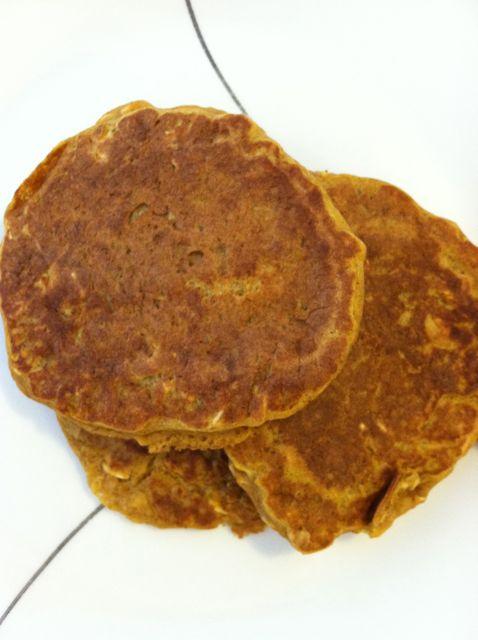 Exhibit F:
A bbq tempeh sandwich that tasted delicious but just never quite made it onto the blog…UNTIL NOW!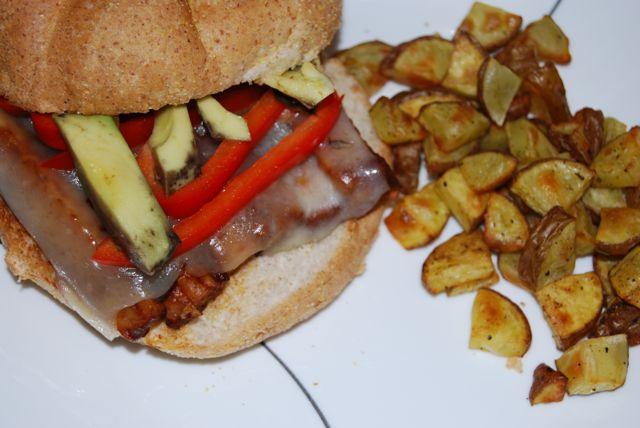 See what I mean? Random city. You know what else is random? Me temporarily forgetting the mechanics of baking and trying to put a cute little message on my mini cake BEFORE baking it. Turns out the cake just bakes right up around it! Go figure..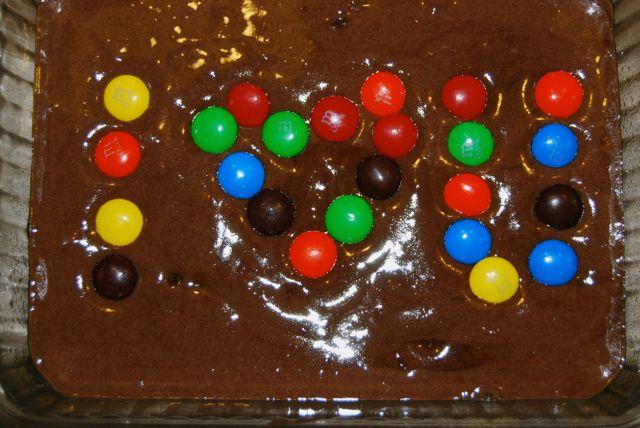 Happy Wednesday!
–Lindsay–