Hi Friends!
It's been a few weeks since I joined the WIAW party…but not to worry, I'm back this week with lots to catch you up on!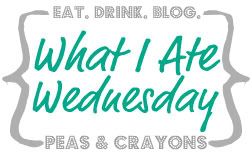 Let's see…where to start?!
If we go wayyyy back to that dinner I mentioned yesterday where I had that fantastic salad, I can show you what we ate for dinner that night: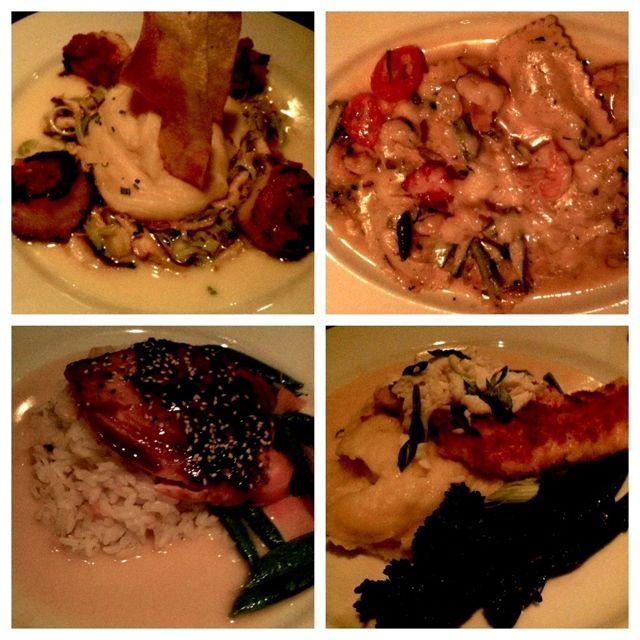 Hubby had scallops
I had goat cheese ravioli- INCREDIBLE
My father-in-law had salmon
My mother-in-law had fish (can't remember what kind!)
There were no leftovers.
That same day, we also went out to lunch at our favorite pizza place!
It's a rare occasion for us to eat out 2x in one day…
But hey! We were celebrating my internship 🙂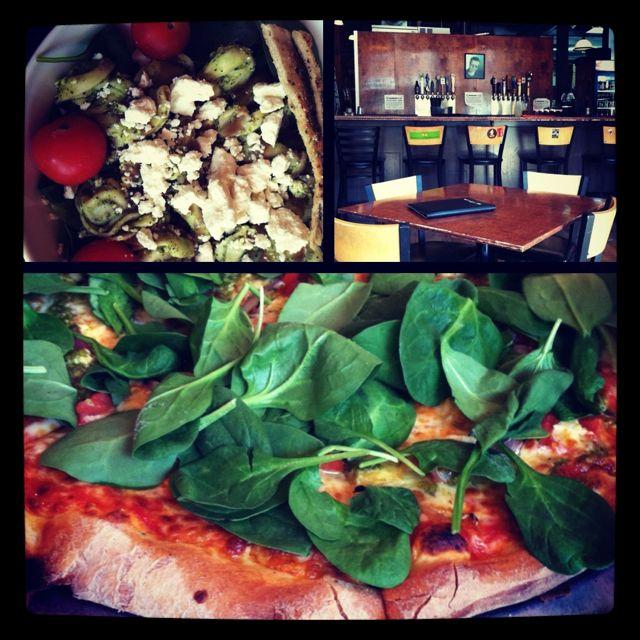 We shared a greek tortellini salad
And our favorite pizza- The Big O
Feta, artichoke hearts, red onion, tomato, a swirl of pesto..
and lots of fresh spinach
When I wasn't busy eating pizza for lunch,
I rediscovered my love of oatmeal bowls
And ate a lot of fresh fruit!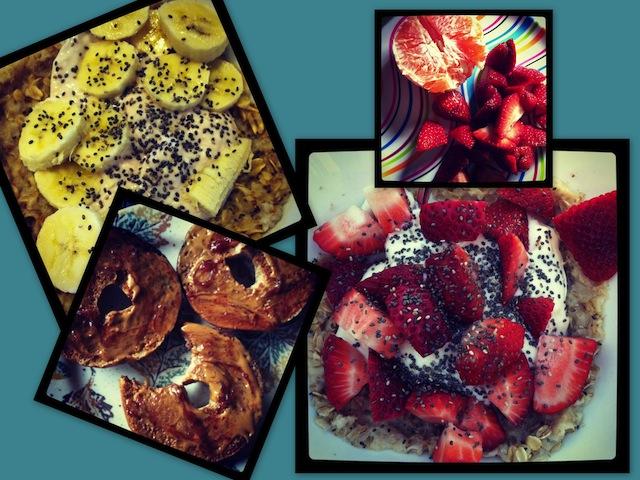 For dinner we've been eating lentils.
Lentil Curry.
Lentil Veggie Mac & Cheese– yes I made another batch.
And black bean burgers
Marcus turned up his nose at them because they didn't have lentils!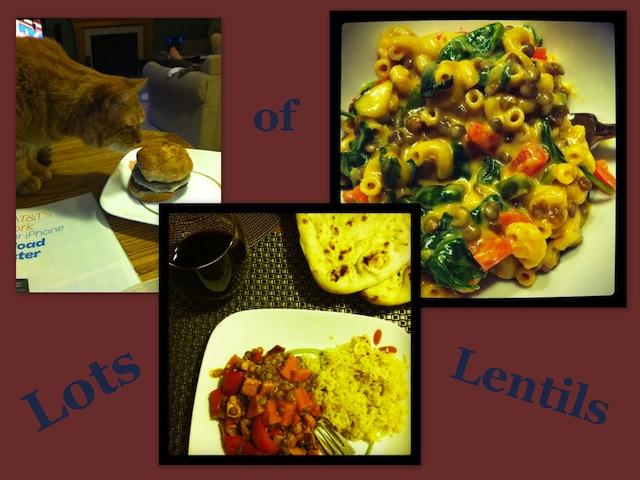 Oh, and for dinner on Monday, we had stirfry.
With Salmon Goat Cheese Puffs.
Recipe coming soon.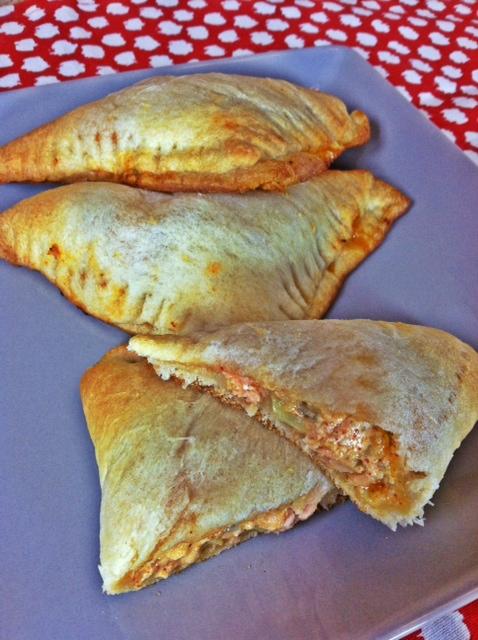 I promise.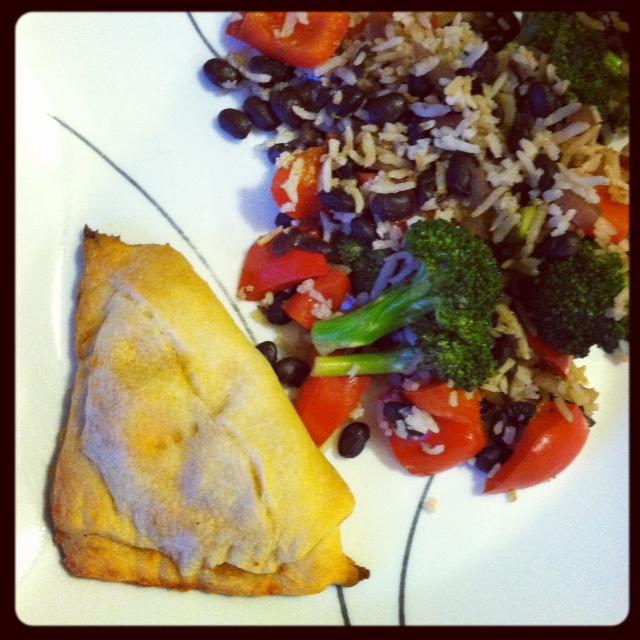 And for my birthday dinner?
We went to Brew's.
What did you expect?
I got the quesadilla.
What did you expect?
We got hummus and spinach dip for appetizers.
Hubby tried the veggie burger.
Again, no leftovers.
Whelp, I think that just about covers it!
Oh, and if you haven't tried these: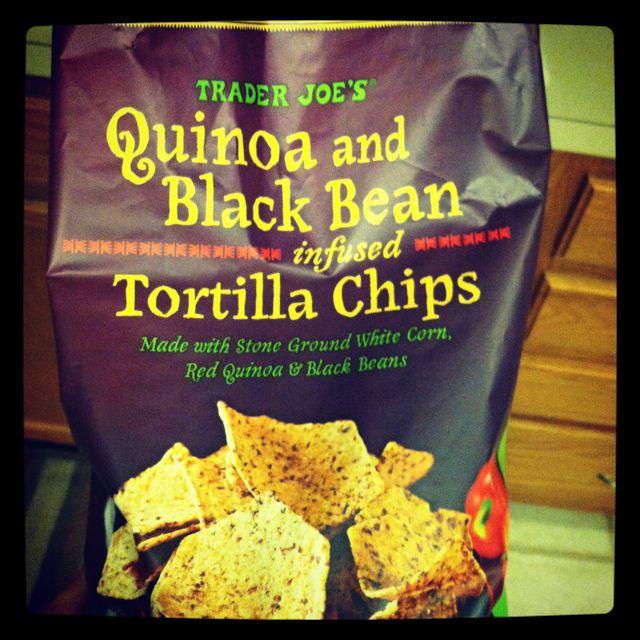 or these: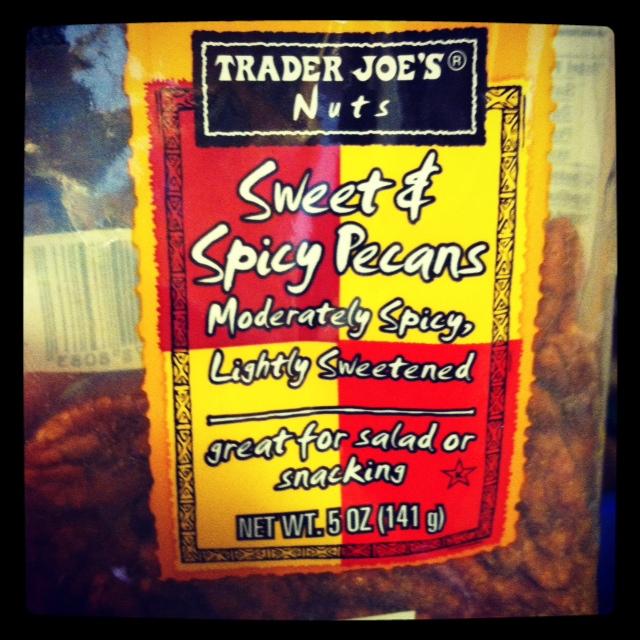 Do yourself a favor and RUN, don't walk, to get some.
The chips are good.
But the nuts…
They're heavenly.
And if you don't like them?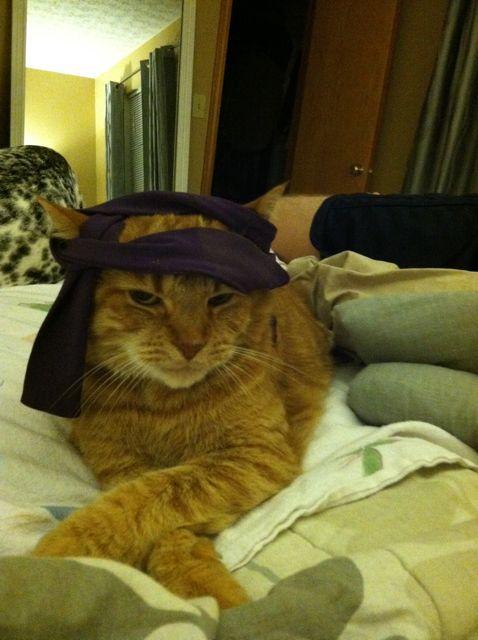 I'll send ninja cat to attack you!
Seriously, who does that to their cat?
Oh wait, we do 🙂
Happy Wednesday!
–Lindsay–