Happy WIAW!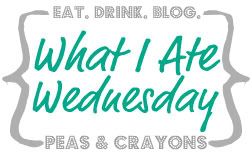 I'm just gonna go ahead and put this out there: I'm kinda obsessed with this
Cinnamon Raisin Nut Butter
I made the other day.
I've probably gone through 1/2 the jar in about 2 days. Please don't judge me…it's been a stressful week!
I ate it on some mini bagels with blackberry jam for lunch: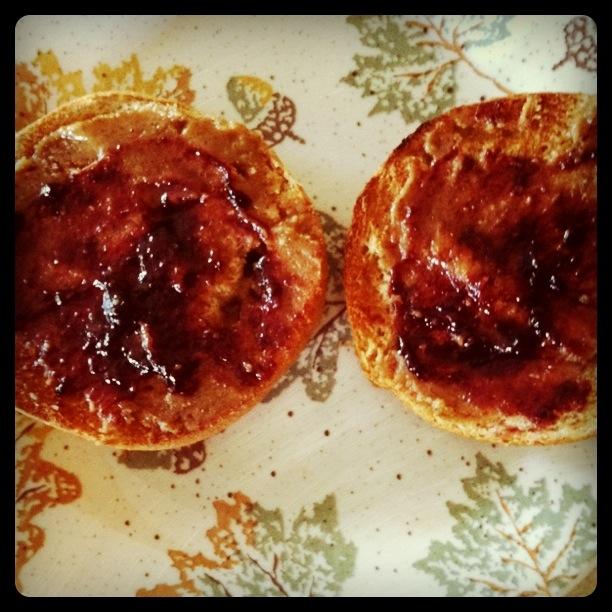 I ate it on my black bean burger for dinner: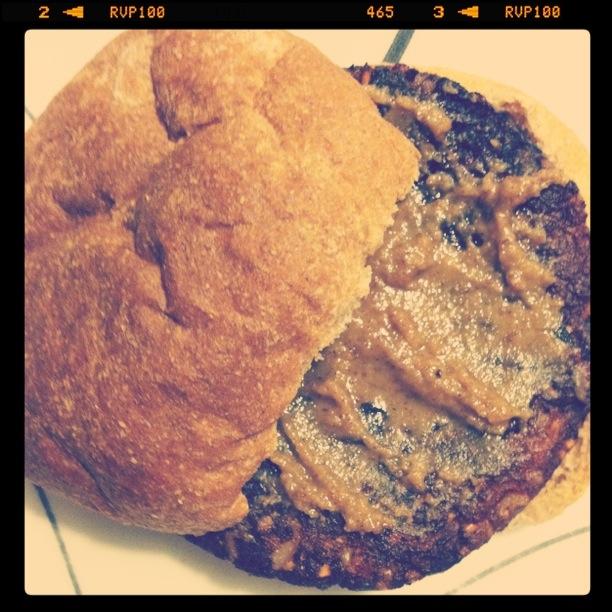 I dipped my roasted sweet potatoes in it for a snack: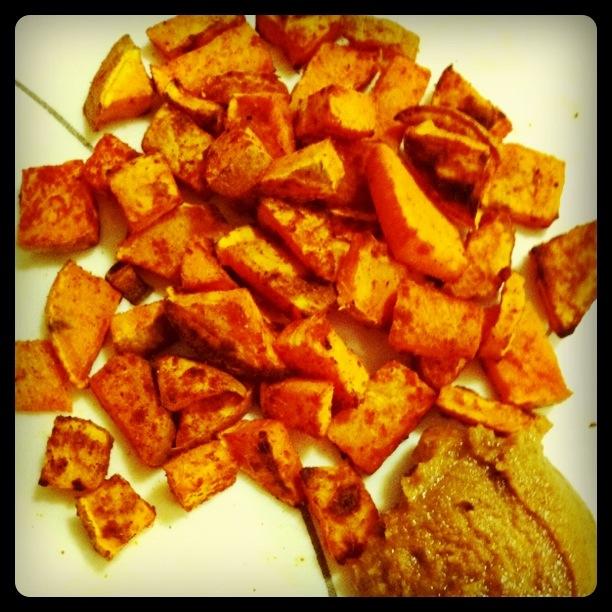 And for dessert, I made some of these No Bake Chocolate PB Oatmeal Balls with it…err, I guess these would be WB balls…still delicious though. I used brown rice syrup instead of honey this time.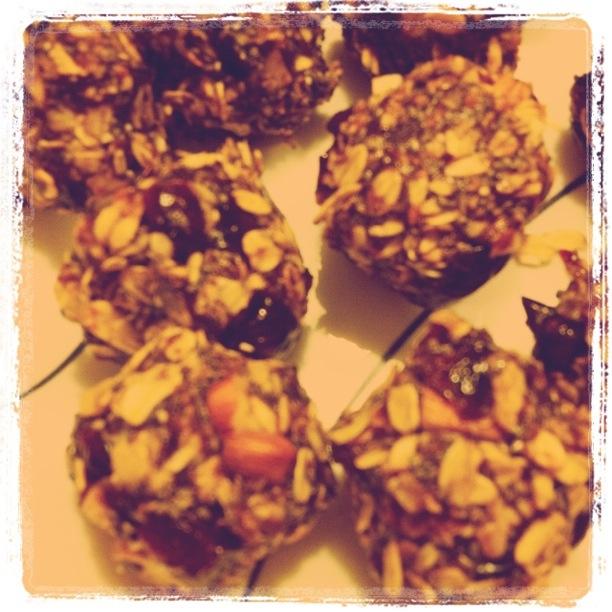 What's your favorite way to eat nut butter?
Enjoy!
–Lindsay–