It's WIAW!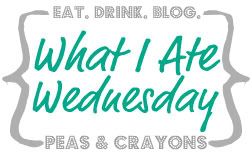 Hopefully everyone enjoyed their long weekend as much as I did! Between
passing my test
on Friday and having the whole day Monday to spend with my hubby, I had a grand old time 🙂
On Labor Day, we took advantage of our day off by sleeping in a little bit. Then we got up enjoyed some coffee, fresh raspberries and some scrambled eggs that we jazzed up with the leftover Pesto Potato Salad and some homemade bread.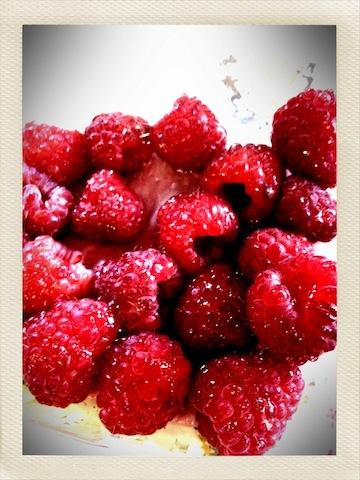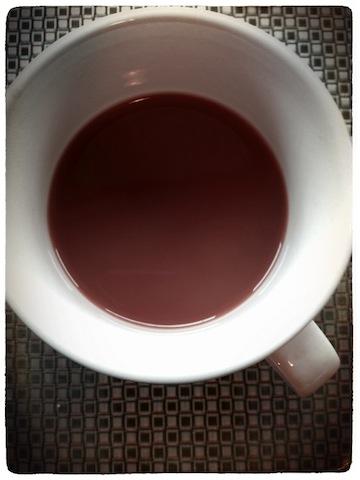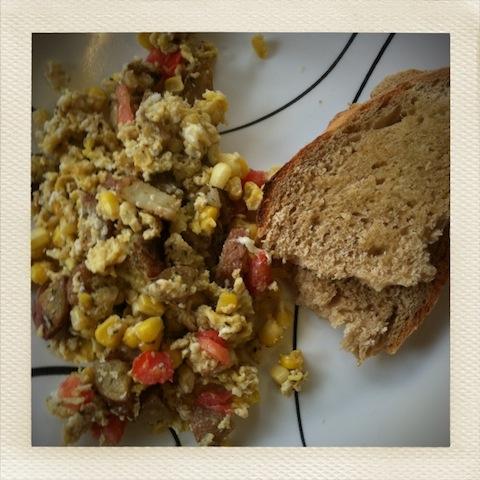 We were busy, busy, busy all day. We hit the mall and checkout out some of the Labor Day sales and after we were sufficiently starving, we tried out a new-to-us Mediterranean restaurant. The hubby started off with some vegetarian chili, and for our meals we got virtually the same thing, except his was called salad pocket and mine was a rolled pita. Both had falafel  in it and mine had hummus as well, while his came with a yogurt dip. I was so in shock at the size of his, that I forgot to take a picture of mine!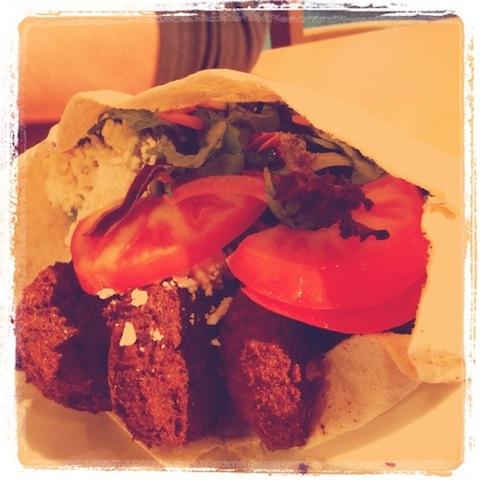 We stopped at a few more places, including Whole Foods, where we picked up a few things for dinner. After relaxing for a bit, we enjoyed one of the best dinners we've had in a while:  fresh gnocchi and some locally made spicy marinara sauce. I bulked up the sauce a little bit with some garlic, onion and bell peppers and served it all with a side of sweet potato fries, fresh green beans and some pesto cheese toast 🙂
So.freakin.good!
Happy Wednesday!
–Lindsay–