Hi Friends!
Whelp, time for another WIAW. Lots of random pics for you this week…including lots of packed lunches 🙂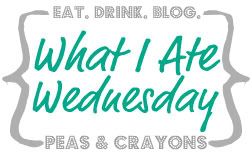 Let's get started shall we?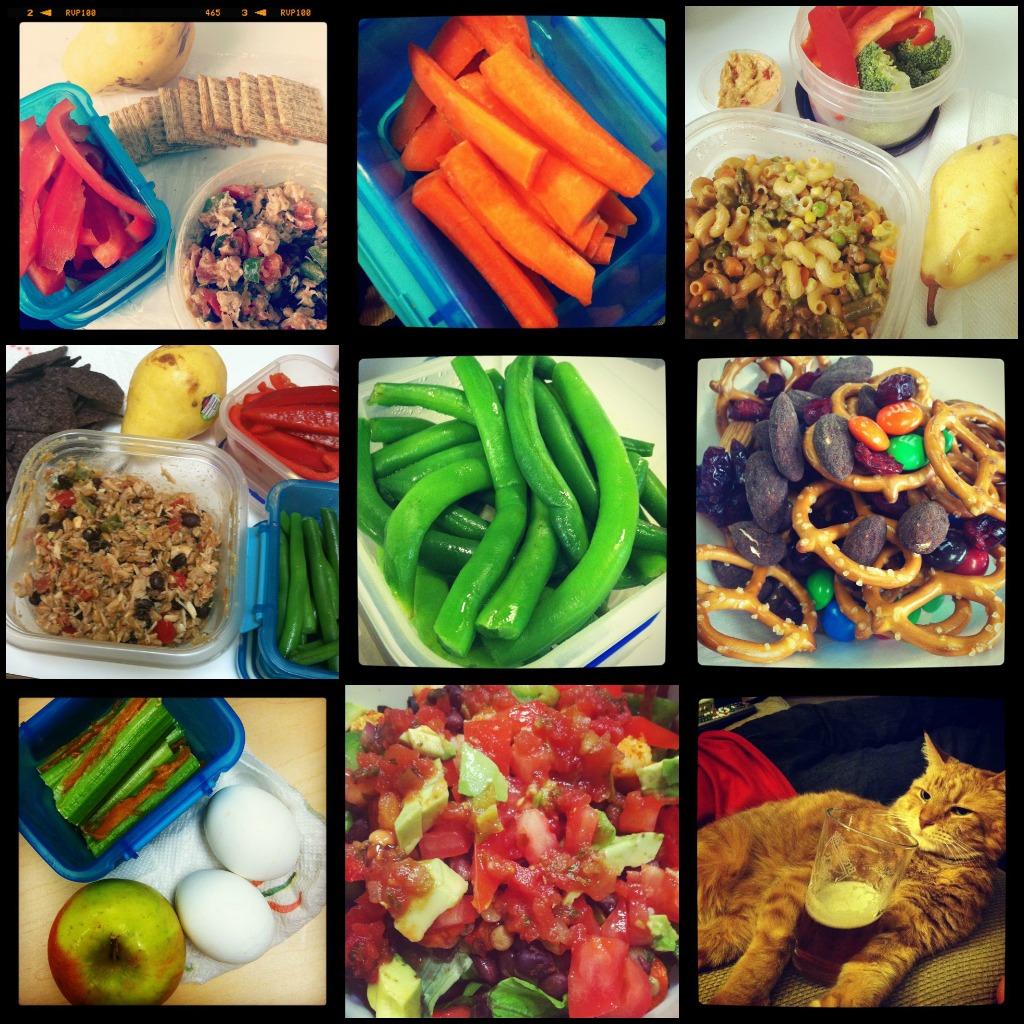 1. Leftover farro, beans & peppers, with tuna & salsa
plus triscuits, red pepper strips & a pear
2. Carrot stick snack
3. Lentil veggie mac & cheese, veggies & hummus & a pear
4. Exact same as #1, except i mixed in some hummus as well
and added green beans.
The tuna farro mix was so good i ate it two days in a row!
5. Green beans for the green bean!
6. Trail mix at our dietetic association meeting after work
7. Afternoon snacks- celery and pb, an apple and hard boiled eggs
I had a long day and needed stuff to tide me over until a late dinner
8. Burrito salad
9. Hah…oh Marcus 🙂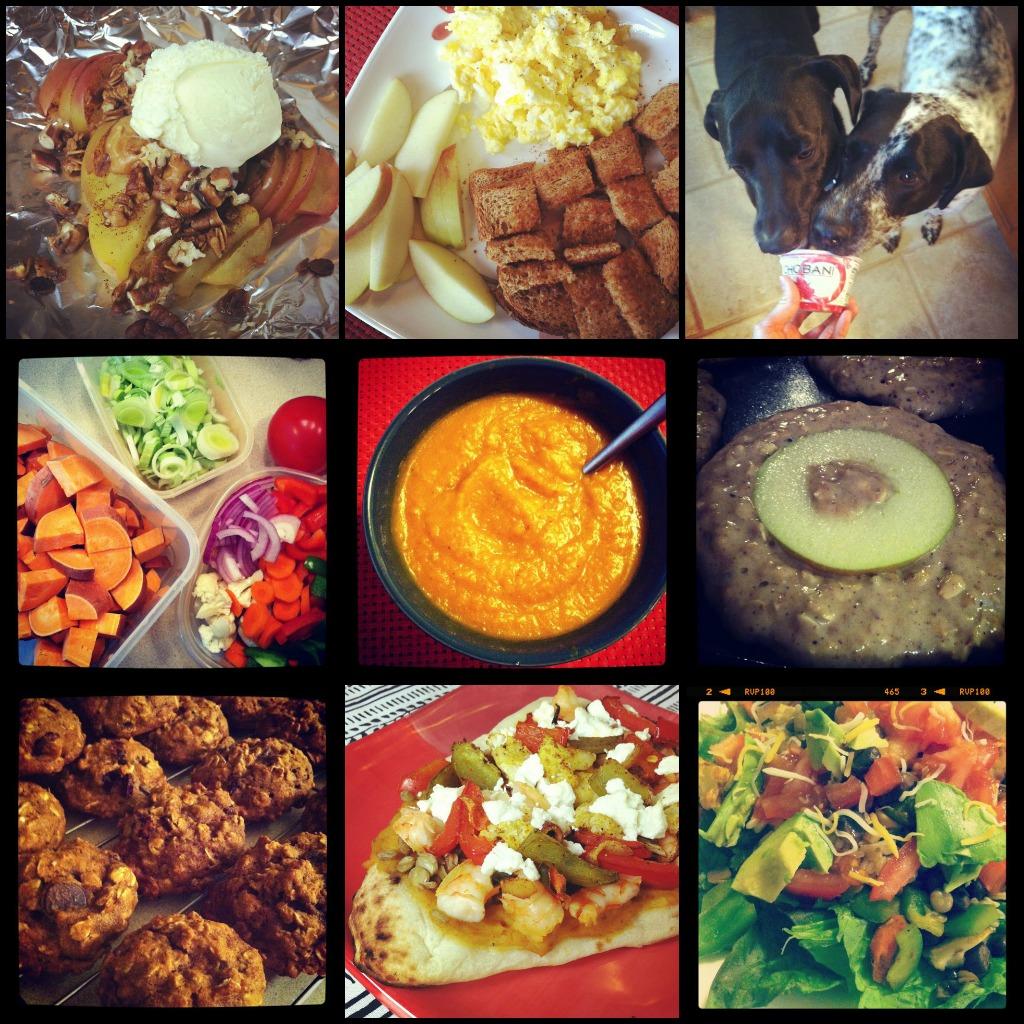 1. Baked apple packet
2. weekend lunch
3. the boys love their Chobani
4. Dinner prep
5. Curried sweet potato soup
I used veggie broth, left out the celery & only used 2 leeks
6. Apple ring pancakes!
I used my fav whole wheat oatmeal pancake recipe
and added thinly sliced apple rings
7. Ginger Oatmeal Cookies w/ cranberries & choc chips
I used this recipe from last year
but swapped choc chips for Reese's, reduced the butter by 2 Tbsp
and replaced 1/2 the sugar with applesauce
8. Indian pizza- recipe soon!
9. Burrito salad repeat!
—————————-
Happy Eating!
–Lindsay–