Hi Friends!
Feels like it's been forever since I did a WIAW! You know what that means? I have lots of random food to catch you up on!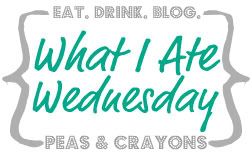 Are you ready?!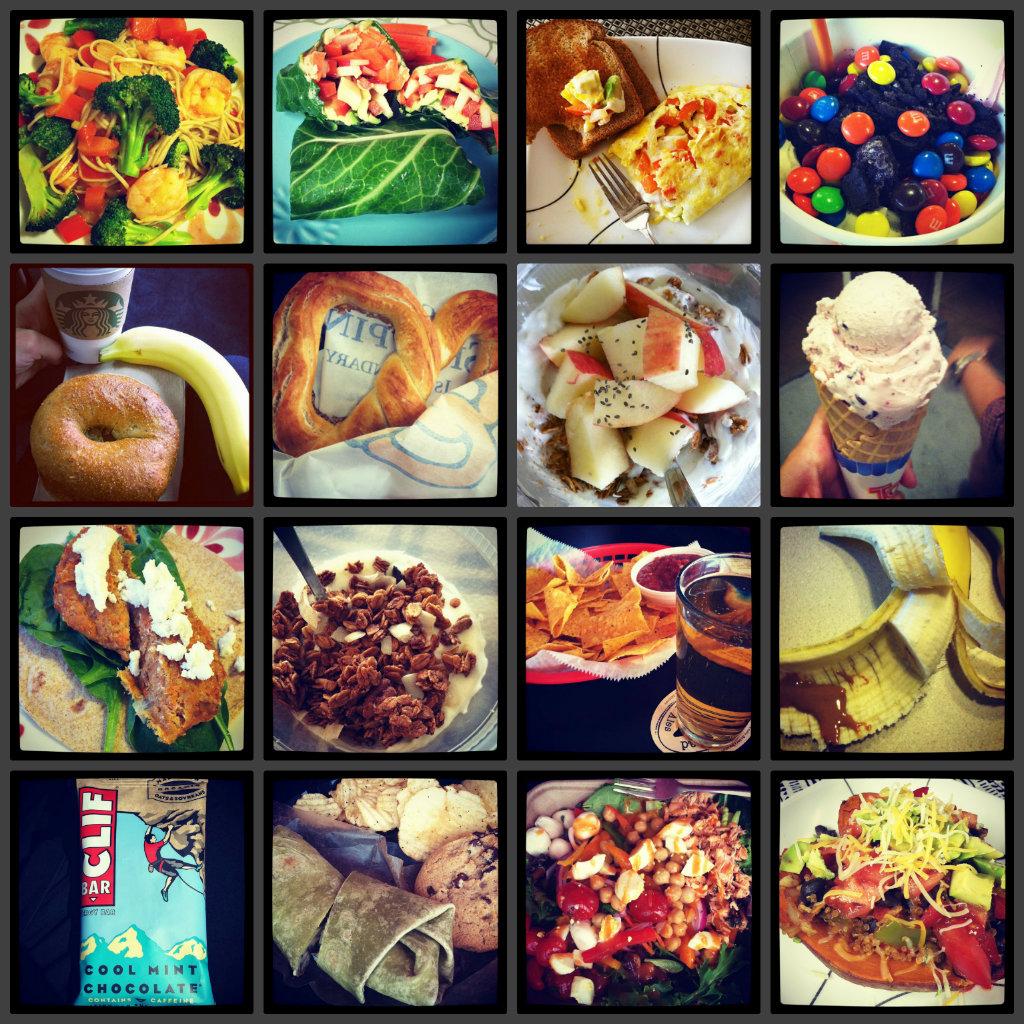 Row 1:
Sweet & Spicy Shrimp with Soba Noodles
A sneak peak at a guest post I wrote for Charissa. Coming next week!
Red pepper, avocado and fresh mozz omelet for dinner.
Froyo! They have PEACH now. Yummmm.
Row 2: 
Pre-Blend Retreat Airport Breakfast. Worst bagel I've ever had.
Post-Blend Retreat pretzel. No butter, no salt, still delicious.
Yogurt messes…how I missed you.
Graeter's Ice Cream. Strawberry Chip. Summer's here!
Row 3:
Tuna Quinoa Cakes topped with goat cheese.
Chobani + Love Grown = WINNING
Pre-grocery shopping $1 beer and chips…it's tradition.
Banana with peanut butter. The norm.
Row 4:
My first Clif Bar in about 10 years. It was surprisingly good
Earthfare Hummus Wrap for hubby
Earthfare GIANT salad for me
Mexican Loaded Sweet Potato- next week's Go-To Meal post
And a sneak preview of tomorrow's post: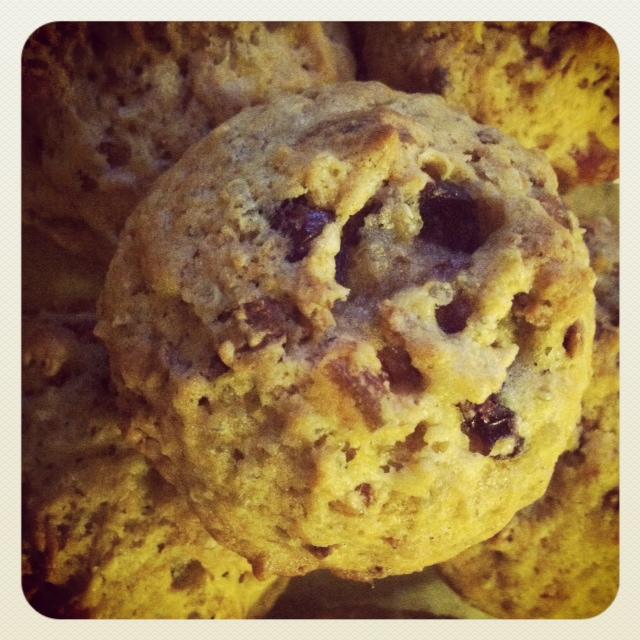 Tropical Quinoa Cookies!
Enjoy
–Lindsay–