Hi Friends!
Time for another WIAW. I've been saving some of my Hawaii Eats to share with you guys!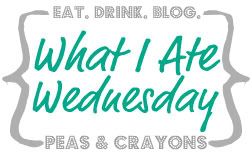 Ready?!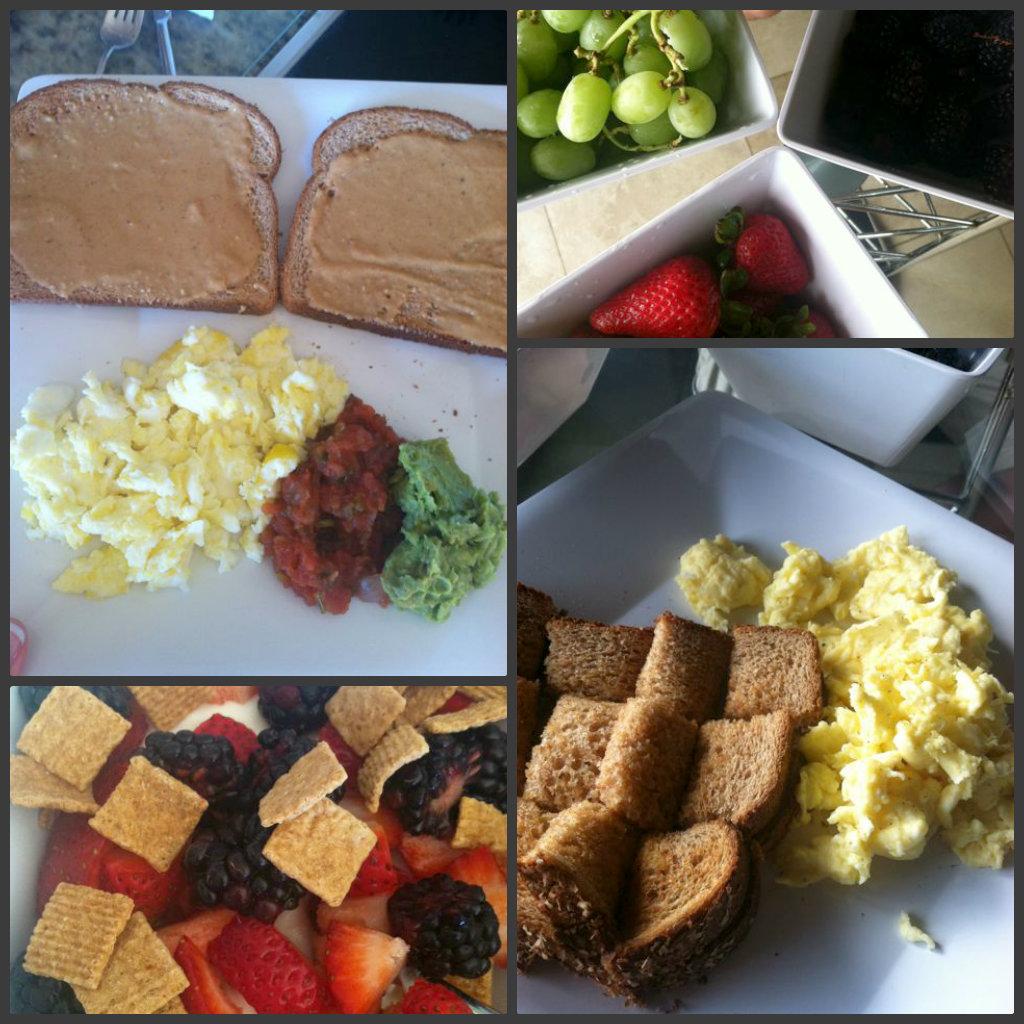 Breakfasts:
Hubby's eggs w/ pb toast
Fresh fruit
My eggs & toast
Greek yogurt with fruit & Golden Grahams

A few shots from dinner at Amasia
I mostly forgot to take pictures until dessert 🙂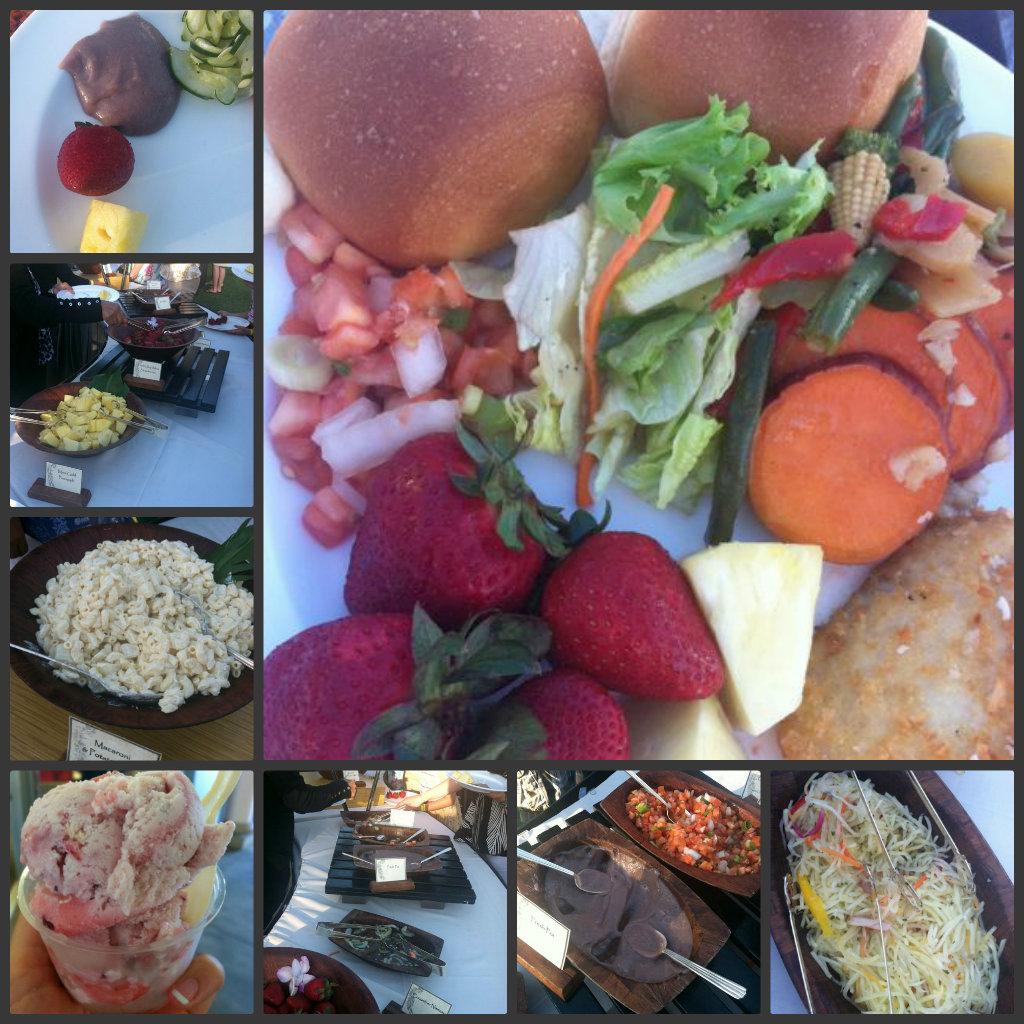 Luau food!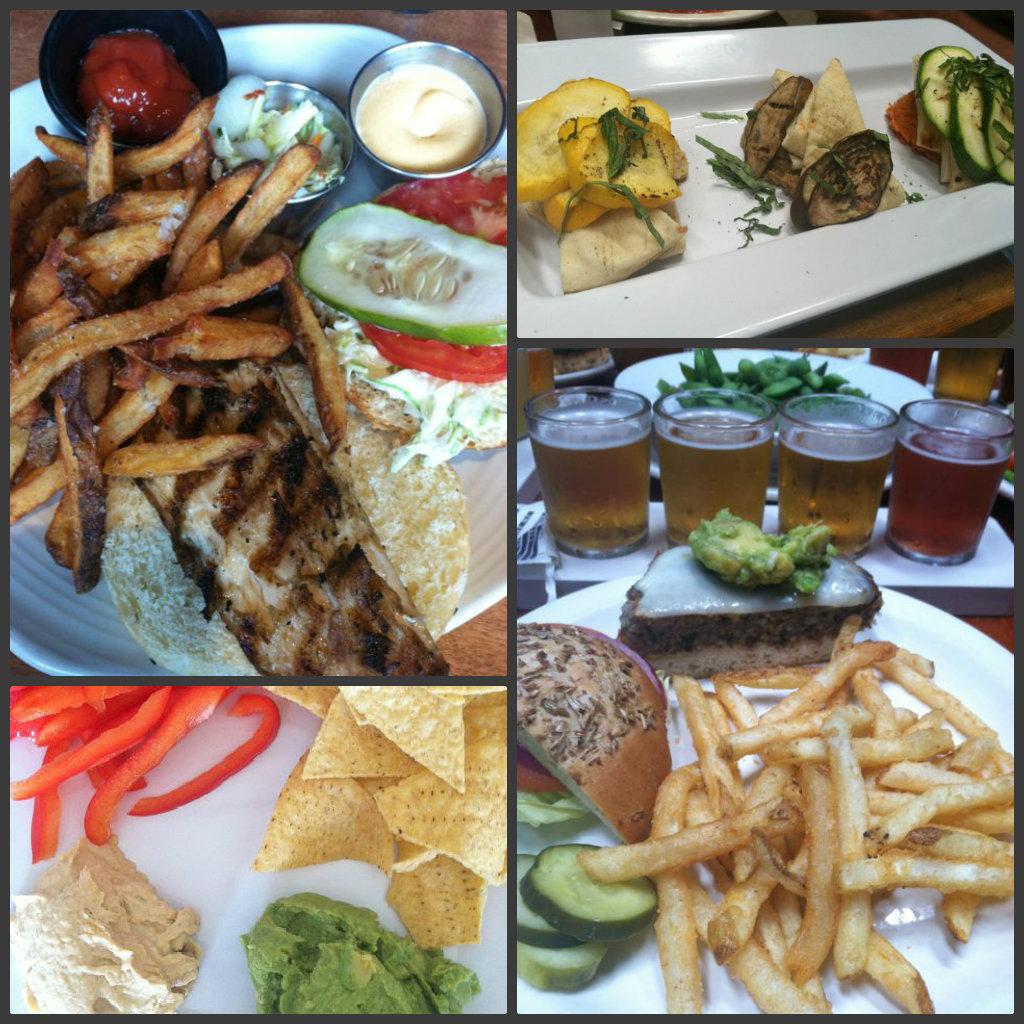 Fish sandwich from MonkeyPod
Hummus Trio from Maui Brewing Company
Spent Grain Veggie Burger from Maui Brewing Company
Our standard snack plate at the condo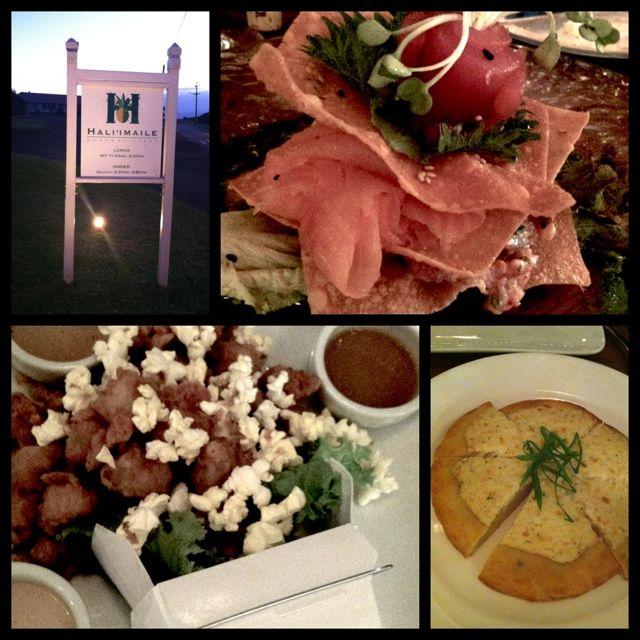 Appetizers at Halimaile General Store
Poke stack
Crab Pizza
Popcorn Shrimp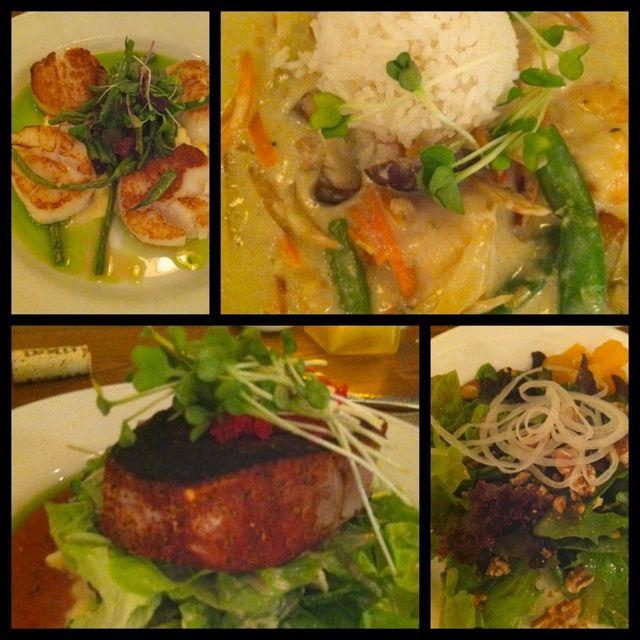 Mom's Dinner- Scallops
My Dinner- Seafood Curry
Dinner salad
Hubby's Dinner- Blackened Ahi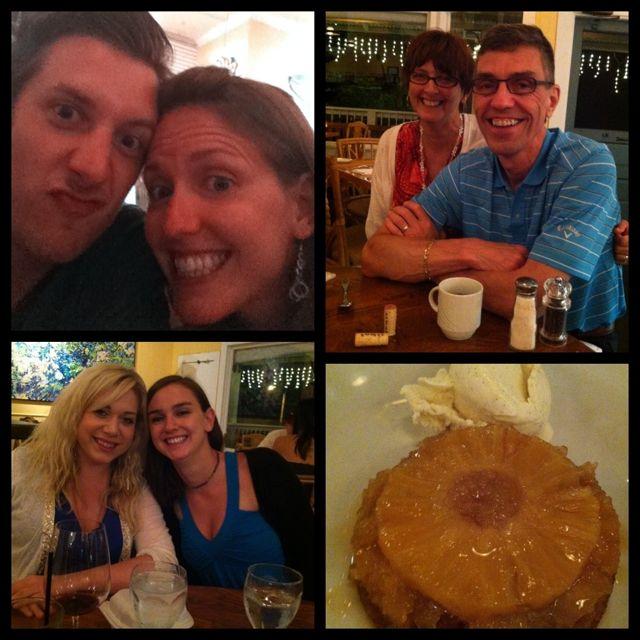 Dessert- Pineapple Upside Down Cake
Happy Hour at MonkeyPod:
Butternut Squash Pizza
Pumpkin Patch Ravioli
Fresh Fish Tacos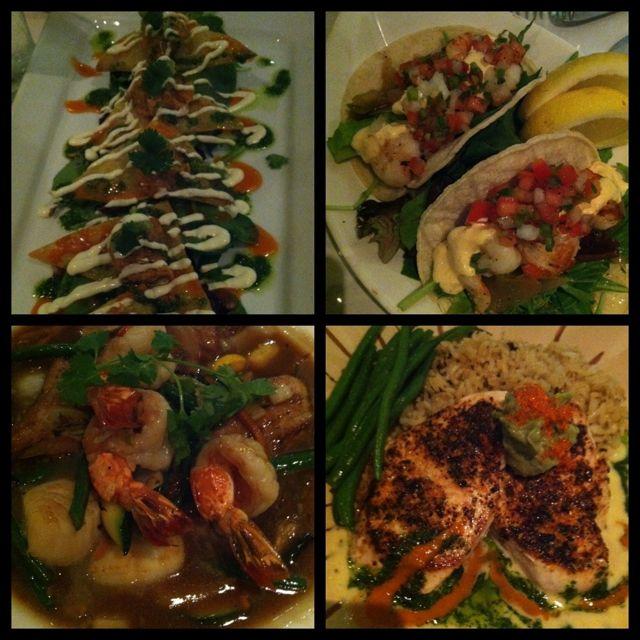 Dinner at Cuatro:
Spicy Tuna Nachos
Shrimp Tacos
My Black Bean & Seafood Stirfry
Hubby's Fish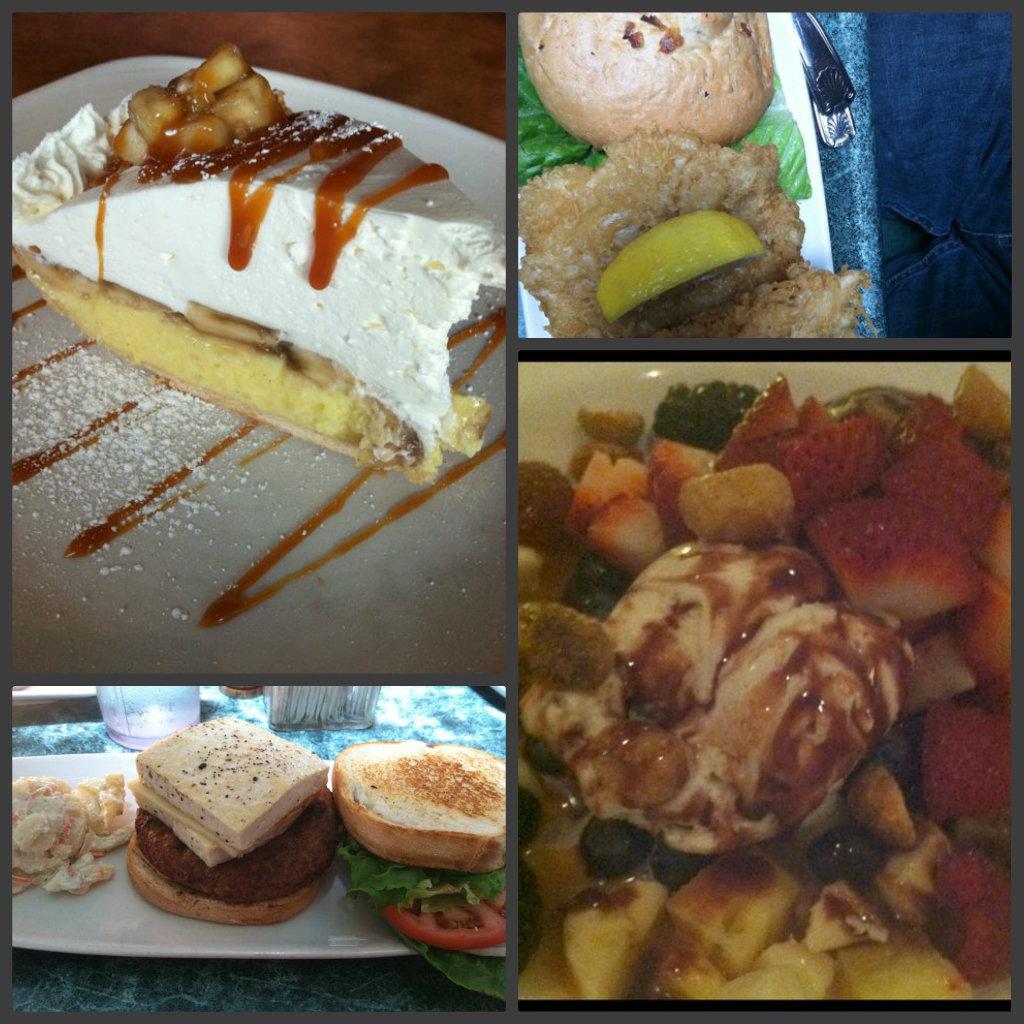 Banana Creme Pie at MonkeyPod
Fish Sandwich at Da Kitchen
Ice Cream with Fruit & Caramel Sauce at Cuatro
Veggie Burger with Tofu at Da Kitchen
———————
Have a safe & happy 4th of July!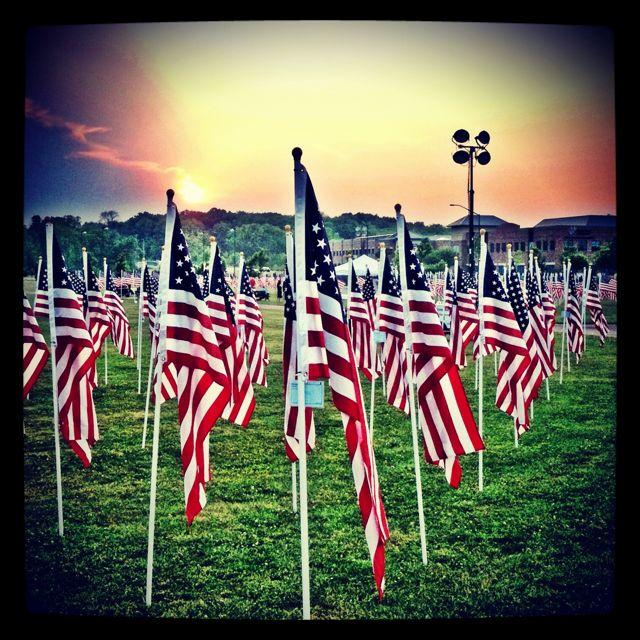 Enjoy!
–Lindsay–