It's WIAW! This week I thought I'd share what I eat on my (school)work from home day.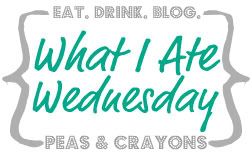 On Fridays, everything moves just a little bit slower around here. I don't have to go to work. I don't have to go to class. I don't have to go to my internship. I have a whole day to devote to homework and studying.
On Fridays, I put berries in my cereal and milk in my coffee because I have just a little bit more time to eat breakfast.
On Fridays, I can go for my run at 9:30am instead of 6:30am. And after my run, I can eat my brown rice granola bar and drink guzzle my water at the kitchen table, instead in the shower and while running around trying to get ready.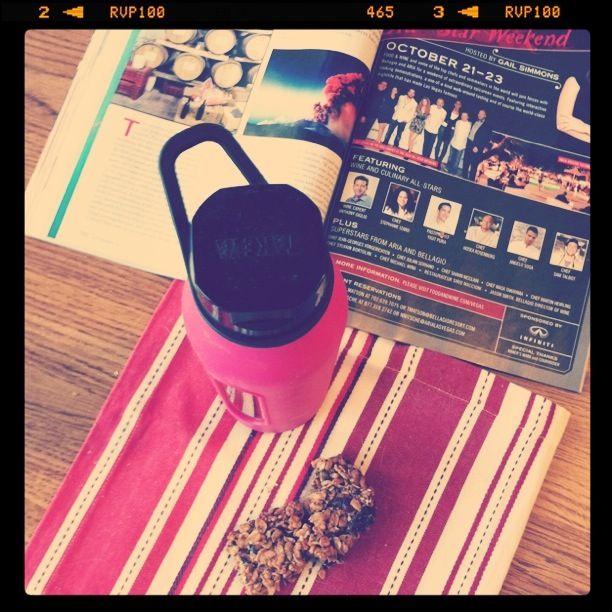 On Fridays, I get to eat lunch at home: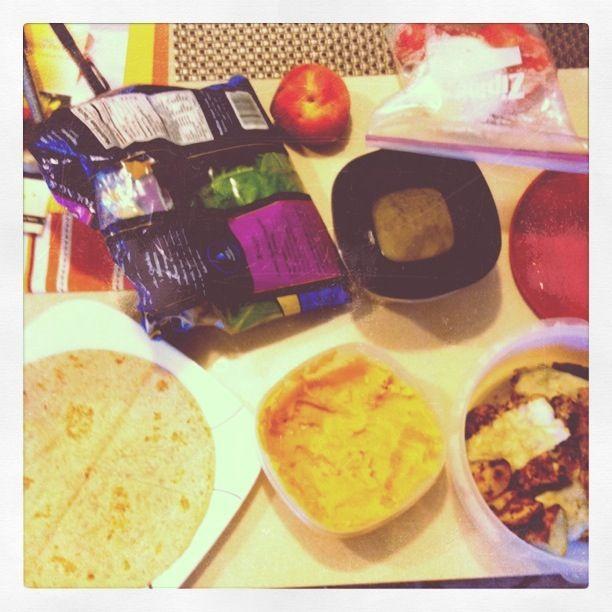 I take all sorts of goodies out of the fridge and put together a delicious lunch: Quesadilla with homemade roasted garlic hummus, quinoa, spinach, red peppers and a leftover black bean burger, a juicy peach, and a Ginger Oatmeal Cookie.
On Fridays, I can walk the dogs on my study break instead of pacing around the library or sitting in my car. And I can eat yogurt for my afternoon snack without worrying about whether it got too warm in my lunchbox. Snack: Animal crackers dipped in lemon chobani and a little piece of banana bread.
On Fridays, I can spend some extra time making Black Bean and Mushroom Enchiladas with homemade Cream of Mushroom Soup and Homemade Enchilada Sauce to be eaten over the weekend.
And on Fridays, I can enjoy happy hour with my hubby, because calories don't count on the weekend, right?! Chianti, bread with dipping oil, Margarita Pizza and Parmesan Risotto Balls.
What's your favorite thing about Friday?
Enjoy!
–Lindsay–