As it seems to be the case with some of my other favorite bloggers, I'm putting my own little spin on everyone's favorite WIAW!
Like I mentioned in
my first WIAW
, taking pictures of everything I eat all day long is exhausting. So instead, I thought I'd share with you a behind the scenes look at what I try to do over the weekend (usually Sunday) to help make my upcoming week a little easier. This was inspired by Andie's
Food I Prepare Ahead of Time
. Turns out we do a lot of the same things. You all should jump on this bandwagon!
So here we go!
1. I cook chicken in the crockpot while simultaneously making homemade broth. Throw a package of chicken in the bottom of the pot, top with any leftover veggies you have in your veggie drawer. I always use carrots, celelry (especially the leaves), onion and then whatever else I have…this time it was a pepper. Cover the meat and veggies with water and cook on low for 4-6 hours.
When the chicken is cooked, remove it from the crockpot and shred or dice it. Then portion it into ziploc bags and throw it in the freezer. When you need some for a dish, just defrost and add! I usually shred some for dishes like enchiladas and cube the rest for things like stirfrys or casseroles.
Carefully pour the broth throw a strainer to remove the veggies. Pour into containers and freeze. When you need broth, either add it frozen to your pan, or defrost in the microwave.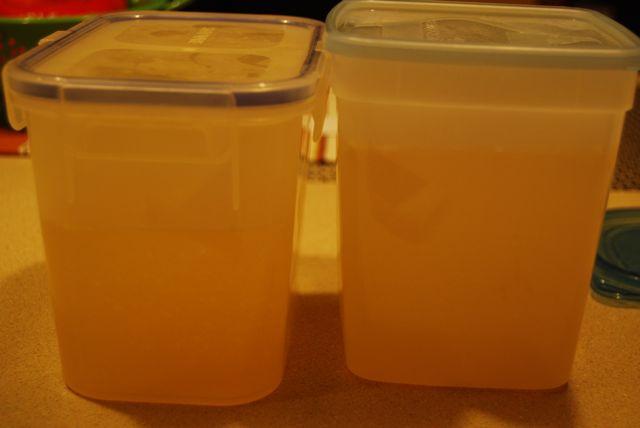 2. Hardboil eggs. I buy my eggs in two dozen egg packages. I hardboil half of them and save the rest for scrambling and baking! During the week I add the hardboiled eggs (minus the yolks) to things like lettuce salads, tuna salads or I just eat them plain for a protein-packed snack!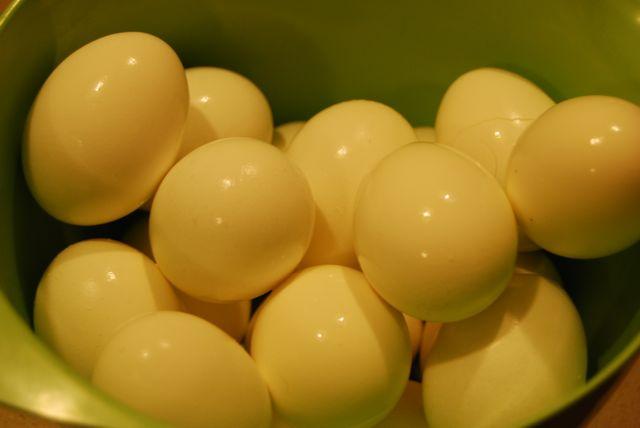 3. Cook brown rice. When I don't have time to cook a big batch of rice, I use Uncle Ben's 90 second brown rice and it works just fine. But as long as I'm doing all these other things, it's easy to stick a pot on the stove and cook up a few cups of rice to add to burritos and stirfrys during the week or to use as a healthy side dish.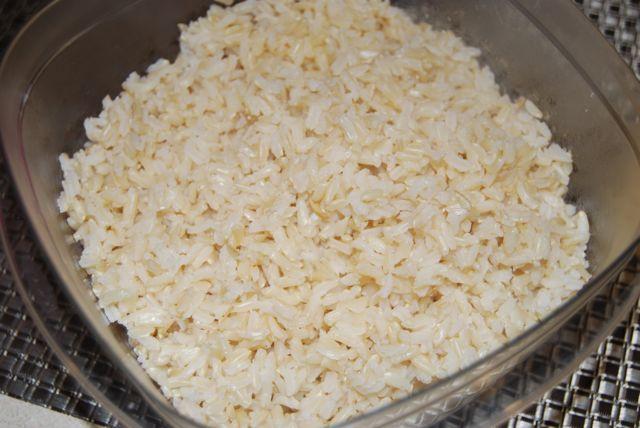 4. Make a big salad. I wash a bag of spinach and chop up a bunch of veggies. Store them all in a big tupperware container and portion them out to pack in your lunch or eat with dinner throughout the week.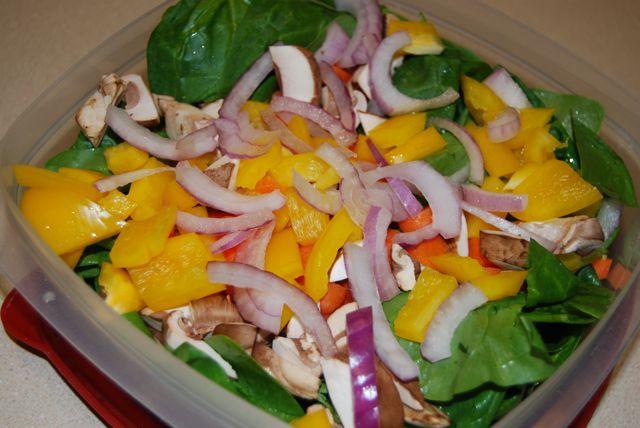 5. Roast some chickpeas. These are one of my favorite snack so I usually roast two cans and then use them to make my own trail mix to munch on while I'm in class or driving to work.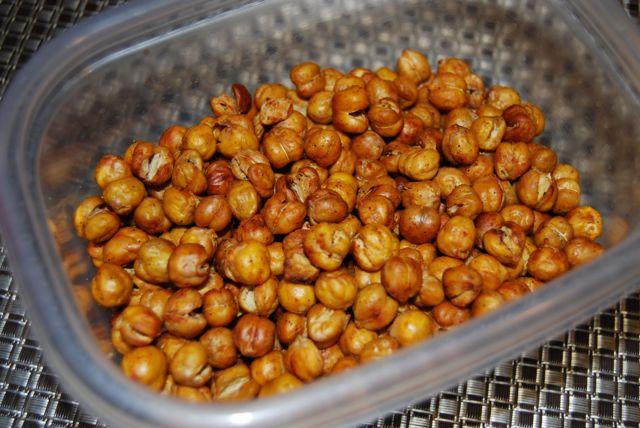 6. Cut up fruit. If you buy large fruits like watermelon, take the time to cut them up and store them in containers in the fridge for easy snacking during the week.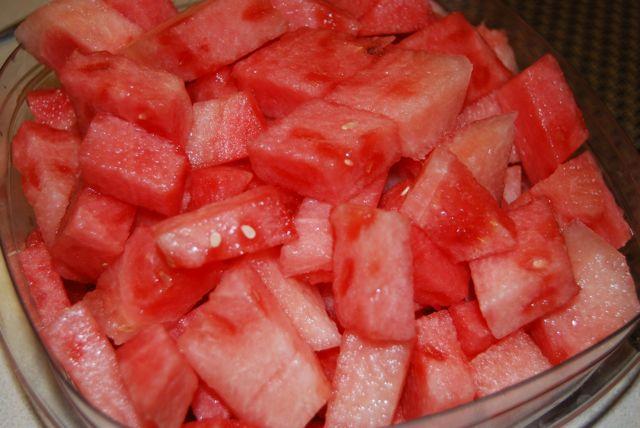 7. Cook some beans. I always like to have cooked beans in the freezer. I cook up a whole bag of black beans, or whatever I have on hand (lentils, split peas…), portion them and put them in the freezer. Makes it a snap to add them to pretty much anything you're making. If I have something in mind where I know I'll use them, I put some in the fridge as well to make things even easier.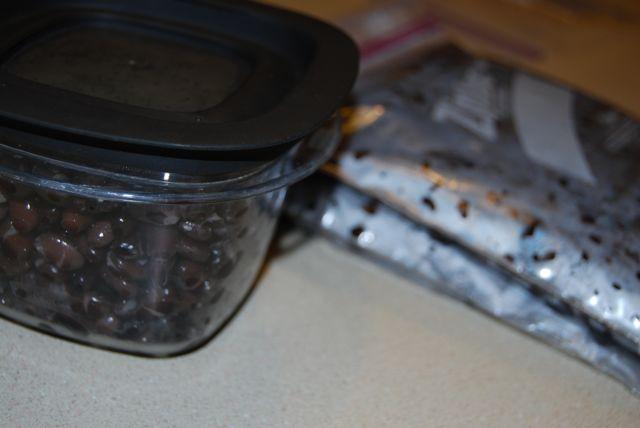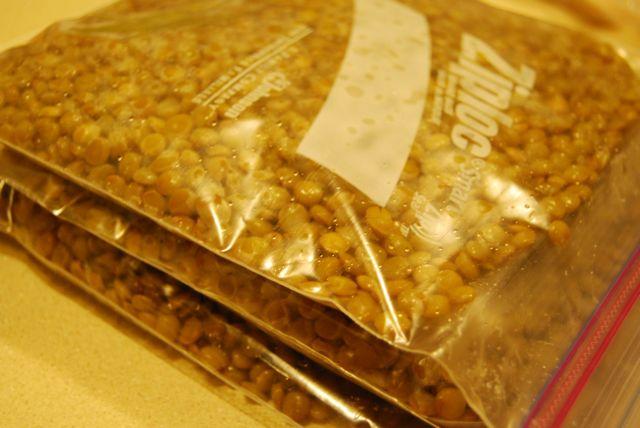 8. Make yourself a treat. Frozen banana bites are my favorite thing to grab after dinner when I need to satisfy my sweet tooth. Make a big batch and enjoy a couple every night!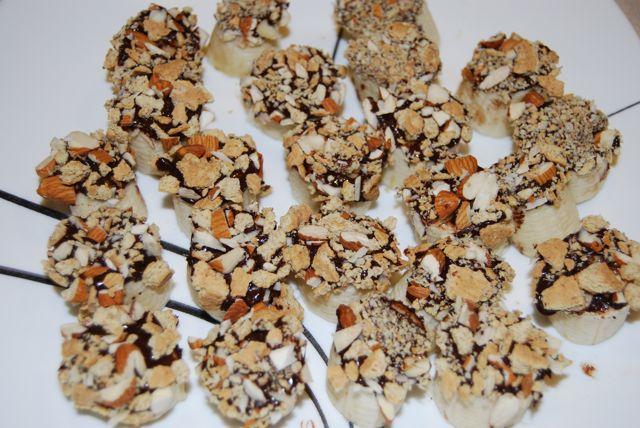 The beautiful part about prep time (besides all the time it saves you during the week) is that you don't have to do the same thing every week. Some weeks I make quinoa or wheatberries instead of rice. Sometimes I make hummus or my favorite dip to go with my veggies. Some weeks I make a batch of homemade spaghetti sauce or some homemade granola. Other ideas: homemade crackers, tuna salad, homemade lean pockets…the possibilities are endless!
The whole point is, if you have healthy options on hand, ready to go, during the week….you're WAY more likely to actually eat them. If you know you have everything ready to come home and make a healthy dinner in 15 minutes, there's really no reason to stop for take-out! To me, the endless benefits to your health outweigh the 2-3 hours you have to spend in the kitchen on a day when you probably don't have anything better to do anyways!
What do you think? Are you a prepper? Or do you just cook as you go throughout the week?
Enjoy!
–Lindsay–