Hi Friends!
Welcome to this week's edition of WIAW (big shoutout to my girl Jenn for hosting!)
This week's post could alternately be titled what.i.packed.in.five.minutes.for.lunch.and.subsequently.ate.in.five.minutes.as.well wednesday, but I felt like that was a little long 🙂
Here's the thing. I've said it before and I'll say it again: Pack your lunch, pack your lunch, pack your lunch! It's not hard, friends! As I'm about about to show you, it can be done in five minutes so "no time" is not a valid excuse. Your wallet and your body will thank you!
There are endless food combinations you can make for your lunchbox. Need some inspiration? Check out any of my previous Lindsay's Lunchbox posts! (For my new readers: I did 15 posts on quick easy lunch ideas…plus links to some really cute lunchboxes!) Click the recipe tab at the top of this page and scroll all the way down to the bottom.
So, here's an example of a healthy lunch that can be packed in 5 minutes. Ready? Go!
0-:30 seconds: Gather your supplies. From the fridge grab your favorite ready to eat vegetable (think baby carrots, bell pepper strips, broccoli…) + peppers (any color) or celery & onion (green, white, red…it doesn't matter), plain non-fat greek yogurt + fruit to mix in, and a ready to eat fruit (think orange or apple). Dump it all on the counter and head to the pantry.
:30-1:00- Grab a can of tuna (packed in water, preferably low sodium), your favorite crackers, your favorite nuts and dried fruit. Dump it on the counter.
1:00-1:30- Grab a handful of ready to eat carrots,  chop up some broccoli trees or cut some thick pepper strips and throw them in a bag.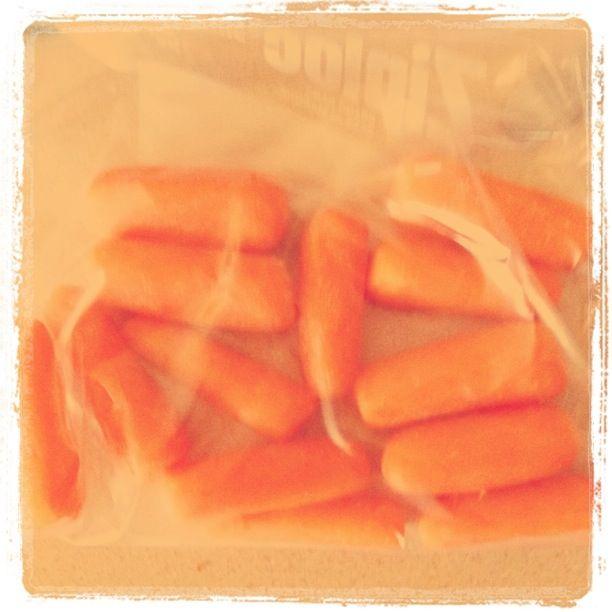 1:30-2:00- Grab a handful of nuts and dried fruit and toss them in a bag to make some trail mix. I used raw almonds, roasted chickpeas, unsalted peanuts and raisins this time.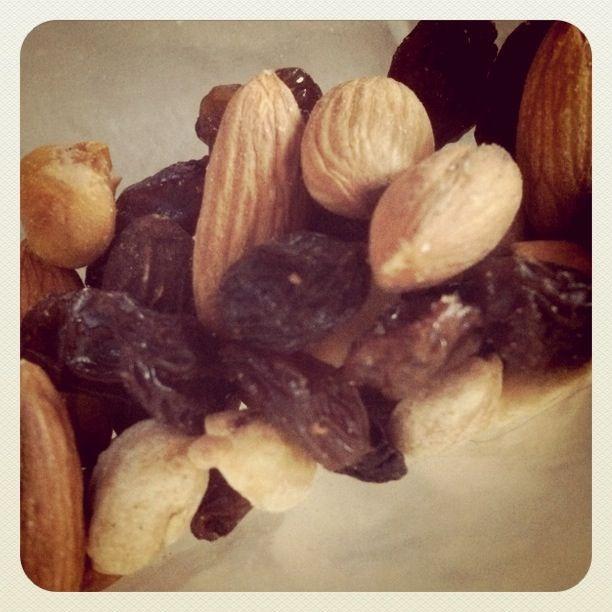 2:00-3:15- Make your tuna salad. Open and drain the tuna and plop it in a tupperware container. Add a scoop of greek yogurt. Chop up some peppers and onions and add them to the mix. Finish it off with some curry powder, dry mustard and cayenne pepper. Scoop half into a lunchbox container and save the other half for later.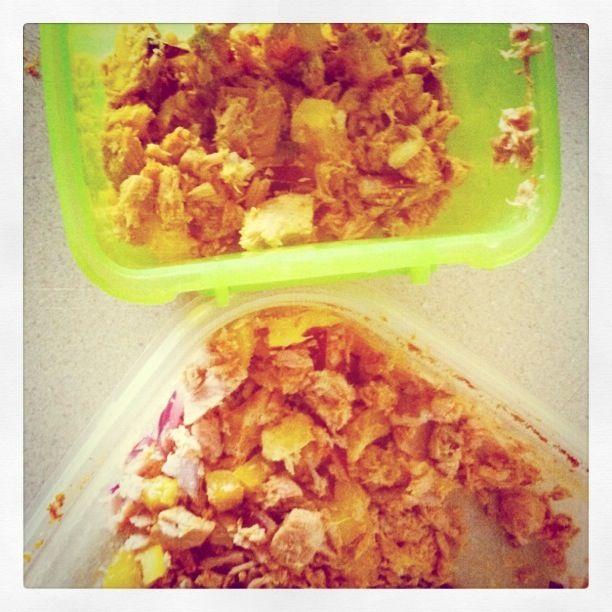 3:15-3:30- Grab a handful of your crackers and put them in a reusable snack bag. I'm currently enjoying Kashi's new Pita Crisps that they sent to all of their coupon subscribers in the mail! Use the crackers to scoop up your tuna salad at lunch time 🙂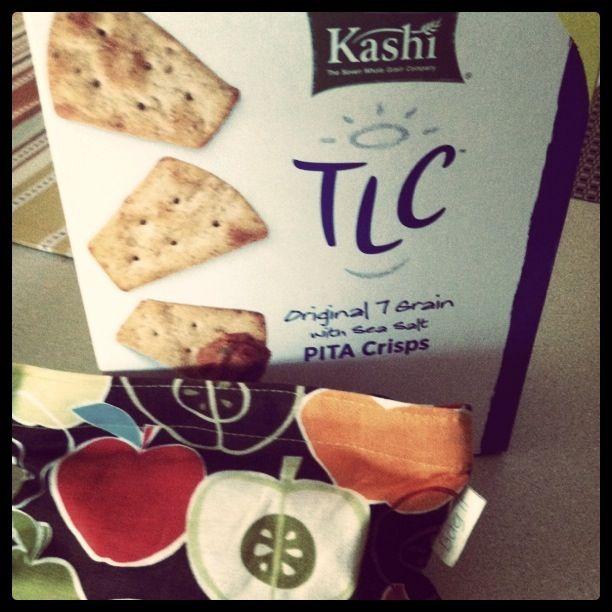 3:30-4:30- Scoop some greek yogurt into a tupperware. Top with fruit. This time I sliced up a peach and added some blueberries. Other options: grapes, strawberries, sliced bananas). Added bonus if you remembered to grab some homemade granola from you pantry and add a handful of that as well!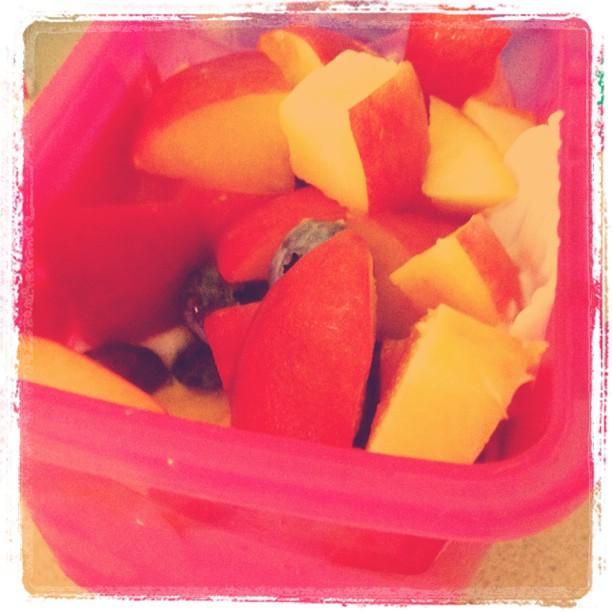 4:30-5:00- Pack it all up! Add an icepack to the bottom of your lunchbox to keep stuff cold and a bottle of water to drink. (Mine is reusable so it doesn't fit in my lunchbox).
Lunch: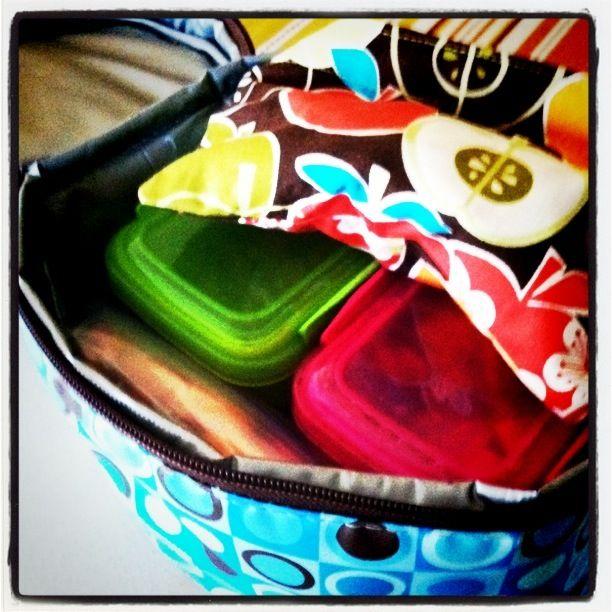 AM + PM snacks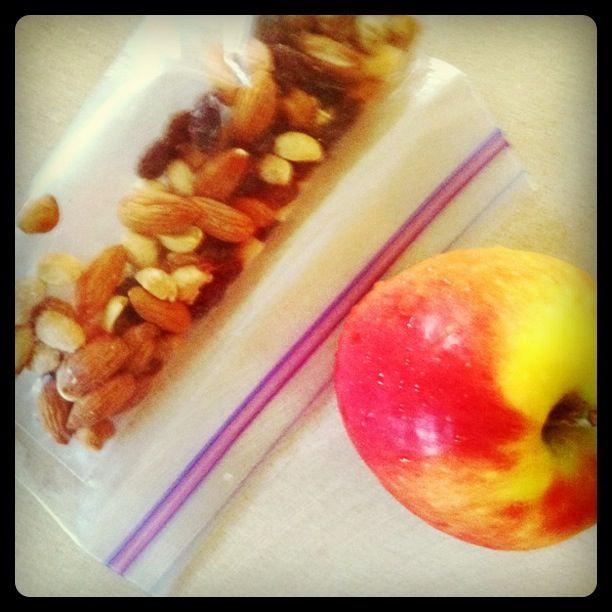 And then……….. hi ho, hi ho, it's off to school & work I go!
Enjoy!
–Lindsay–