This post goes out to the lovely Jen over at Peas and Crayons. She's created this blog world phenomenon called What I Ate Wednesday that has grown to 110 participants! Click here for the rules.
I've been meaning to participate for approximately the last 12 weeks but I always forget. Not this week though! These eats are actually from last Tuesday but I was too tired to put the post together for last Wednesday, so here we are!  I must say, taking pictures of EVERYTHING you eat all day long is quite exhausting. I don't know how people do it. So this might be my only participating week…but we'll see
I thought I'd share with you my school day eats! So here we go: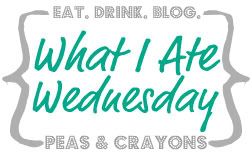 7:45- Wake up and eat breakfast.
For those of you who don't know, I eat the same breakfast every morning. With the possible exception of one weekend morning….and then I eat this breakfast for lunch. And I still love it as much as I did 20 years ago.
2 bowls of cereal with skim milk. Occasionally topped with blueberries, as was the case this time:
And then it's time for coffee. Just plain black does the trick.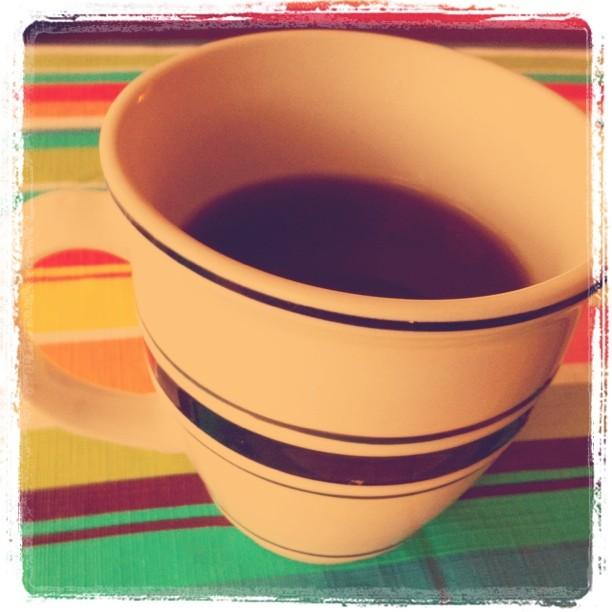 Truth. I'm a gum addict. I'm pretty much always chewing gum, unless I'm at work (where it's not allowed) or asleep. I make myself chew half pieces so I don't go through packs as quickly.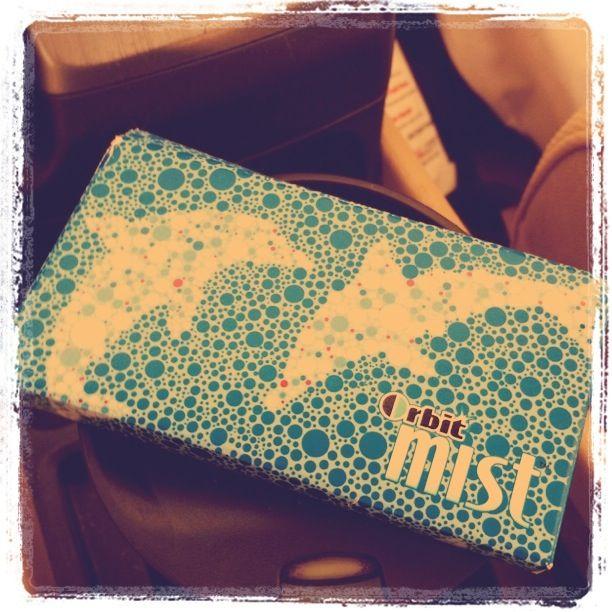 11:00- Snack time in the library before heading to class.
Unsalted almonds, Kashi 7 Grain crackers and a few raisins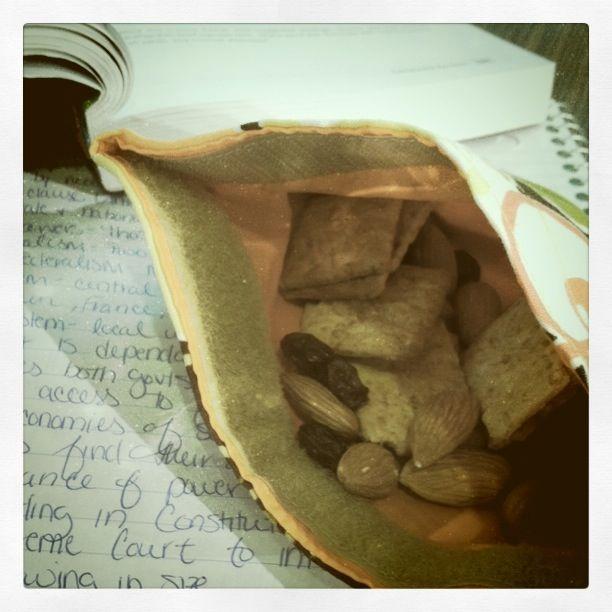 I forgot my reusable water bottle, GASP! So don't judge me for using the throw-away kind just this once!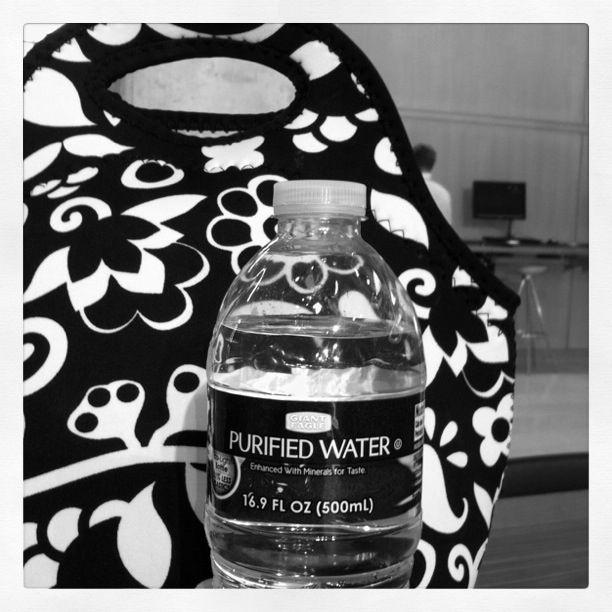 Like my cute new lunch bag my mother-in-law got me for graduation?
12:00- Munch on some veggies in class. Just plain, raw veggies…yup!
Broccoli and carrots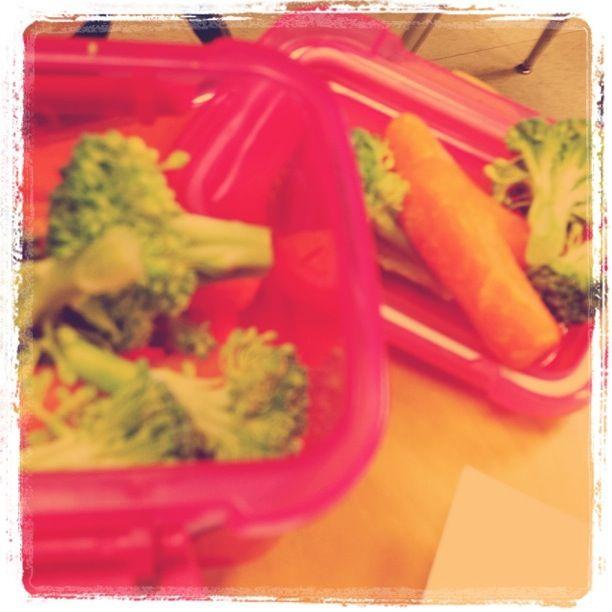 1:20pm- Inhale lunch. I have 10 minutes between classes. It' s a five minute walk and then a five minute cram eating session.
Non-fat Fage yogurt with a scoopful of Oikos Superfruits flavor to sweeten it up, a cut up nectarine and some homemade granola!
A kidz flat-out wrap with 1/2 a can of low sodium tuna, a few tablespoons of homemade roasted yellow pepper hummus, spinach and red pepper strips.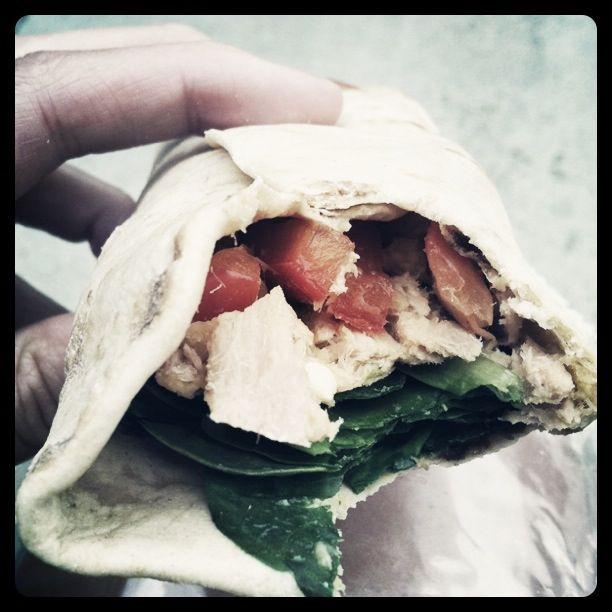 3:30pm- I have 40 minutes to get from class to work. It's a 12 minute power walk back to my car, a 15 minute drive and I have to change clothes.
I ate 1/2 an apple with peanut butter on the drive over.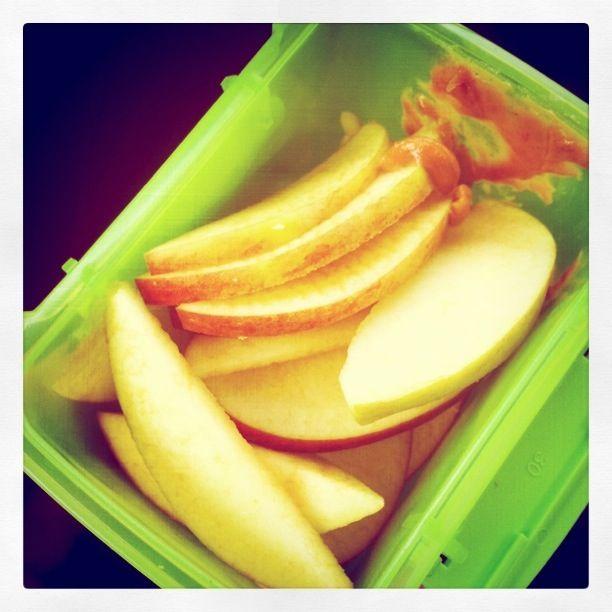 Literally eaten while driving.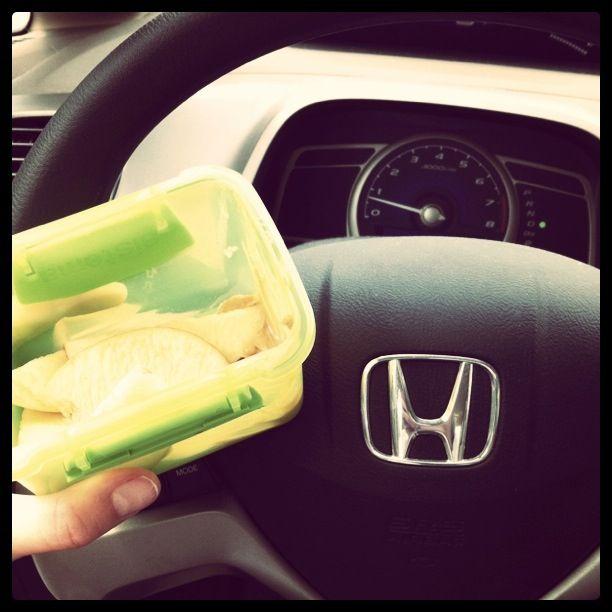 7:45pm- Starving after work. Snagged a mini-pack of Lorna Doone's and ate them on the way home.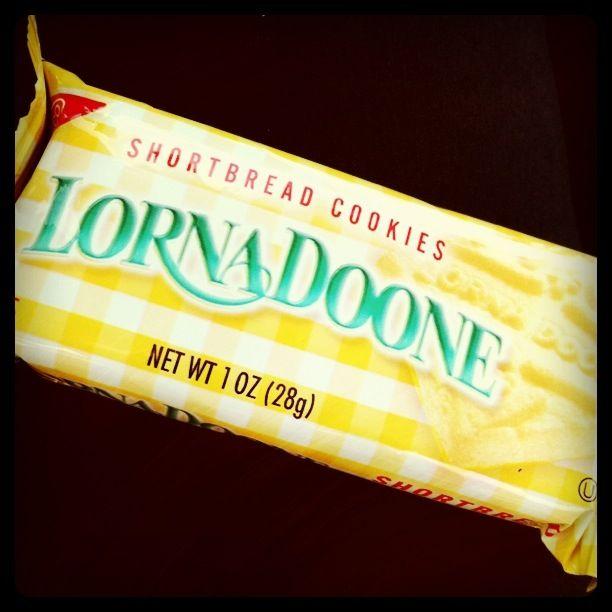 8pm: Guzzled a whole bottle of water when I got home.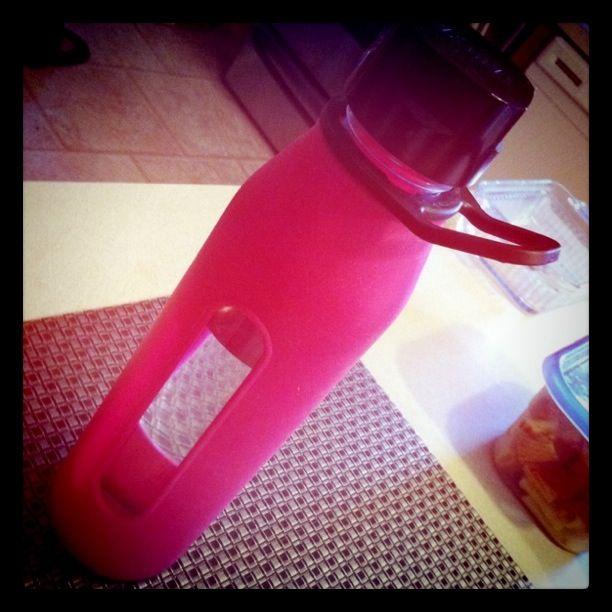 8:15pm-The hubby went out to dinner for work so leftovers it was.
1/2 a sweet potato, microwaved and topped with some Mexican Skillet Cornbread. And a little bit of leftover filling from my Baked Rigatoni Stuffed Peppers.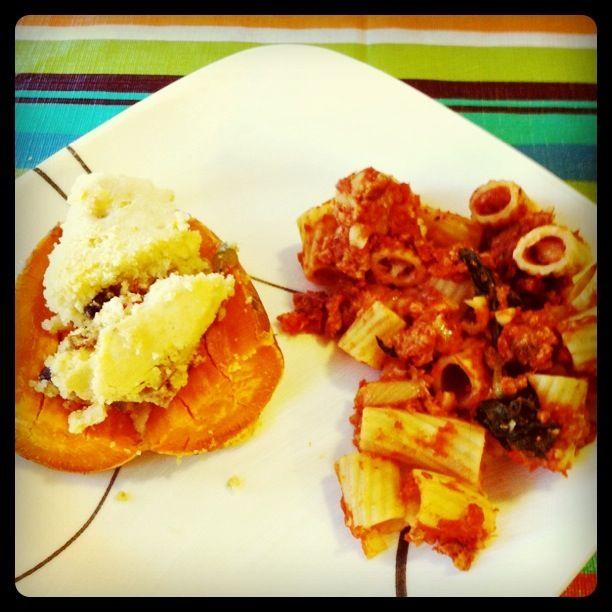 9:10- Got home from running two miles and guzzled another bottle of water.
9:30- Snagged two frozen banana bites from the freezer.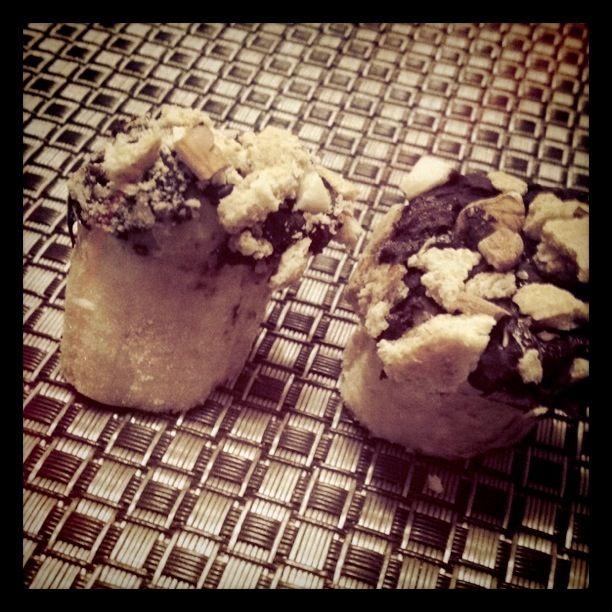 10:30pm- Made more homemade popcorn. Topped it with butter, cinnamon and sugar and didn't like it at all…guess I'm just destined to be a plain jane popcorn eater…only ate a handful or two before I decided to have a little bit of leftover smoothie from the freezer. Blackberries, strawberries, ice, plain greek yogurt and a splash of milk.
So there you have it friends! What's the best thing you ate yesterday?
Enjoy!
–Lindsay–