Hi Friends!
Once again a month has gone by without me sharing my Weekly Eats with you….so here we are! Let's play catchup shall we? Here's look at some of the things I've been eating lately: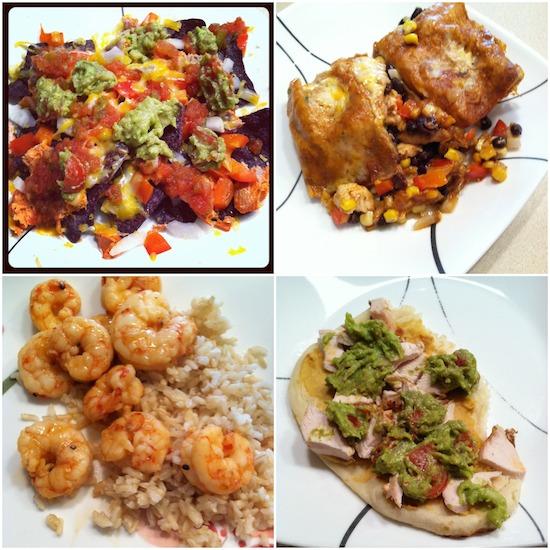 Chicken Nachos- topped with beans, peppers, onions, cheese, guac, salsa, etc.
Chicken Enchiladas- Cooked chicken, corn, black beans, peppers and onions in whole wheat tortillas topped with enchilada sauce and cheese.
Shrimp with thai chili sauce and brown rice.
Naan pizzas (on Trader Joe's frozen naan) topped with hummus, grilled chicken, guac and salsa.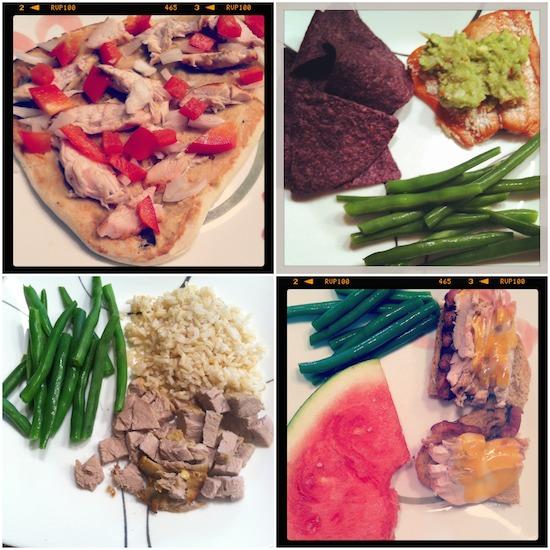 More naan pizza.
Grilled salmon topped with guacamole.
Honey Mustard Pork Tenderloin with green beans and rice.
Pork tenderloin, bacon & cheese sliders with watermelon and beans.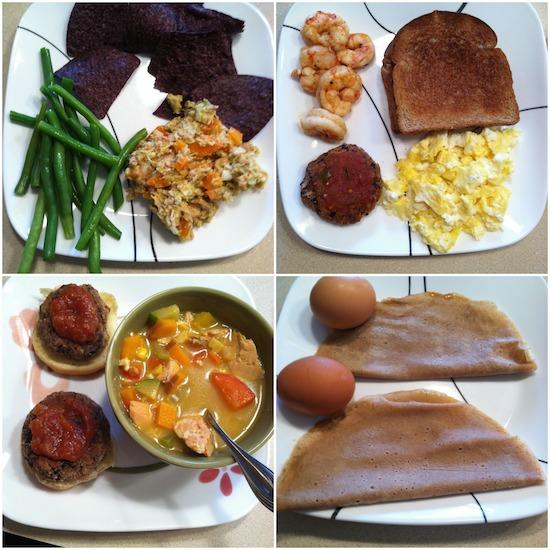 Tuna salad with avocado, hummus, salsa, peppers, onions & curry powder…plus chips for scooping!
Eggs and toast, plus leftover shrimp and black bean sliders (recipe coming soon).
Black bean sliders and Salmon Corn Chowder.
PB&J in Cinnamon Vanilla Crepes, plus hard boiled eggs.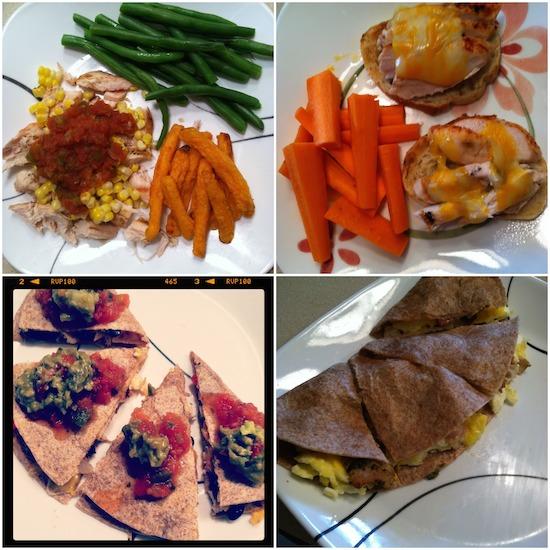 Grilled chicken and corn topped with salsa, green beans and Trader Joe's sweet potato fries.
Chicken and cheese on homemade bread plus carrots.
Quesadillas every week. Usually chicken topped with guac and salsa, sometimes egg, chicken sausage and cheese.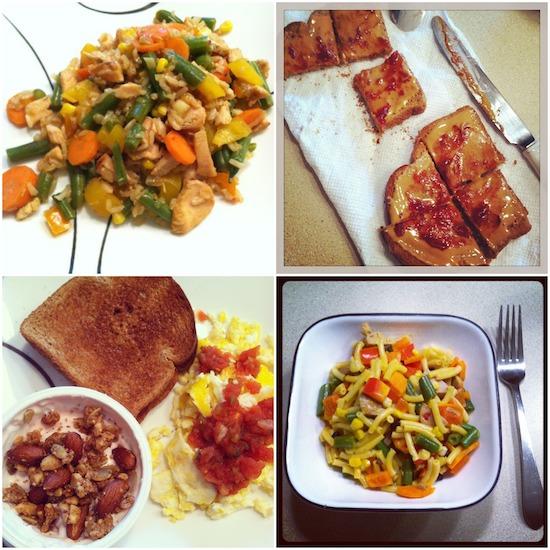 Chicken stirfry.
PB&J. When all else fails. I remember I literally tried to eat 6 different things for lunch that day and nothing sounded appealing except that.
Eggs and toast plus yogurt and granola.
Homemade mac and cheese with chicken.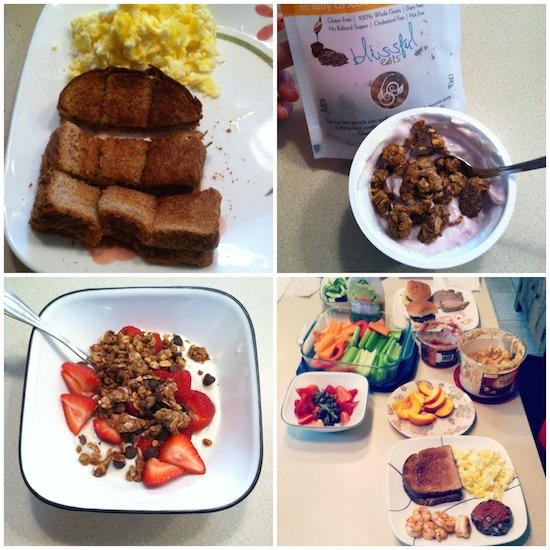 Yep…more eggs.
Been on a yogurt and granola kick. Usually full fat plain Stonyfield with fruit and granola…sometimes flavored.
Still loving my samples of Blissful Eats Granola!
Typical lunch spread for hubby and I.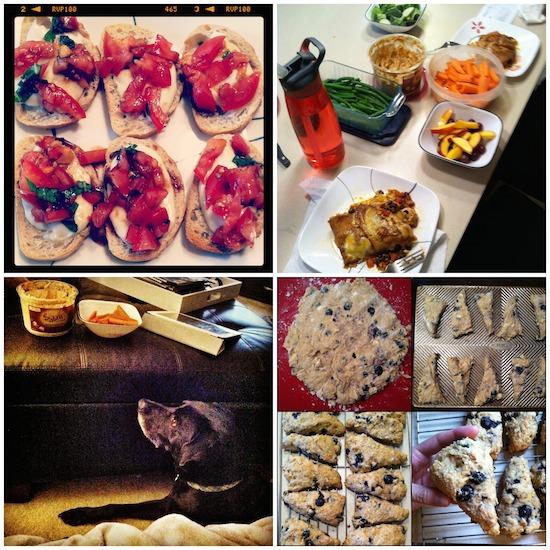 Homemade bruschetta.
Leftover enchiladas.
Lots of carrots and hummus – so glad this snack is back in my life after not being able to stomach it for the first half of pregnancy.
Blueberry Scones!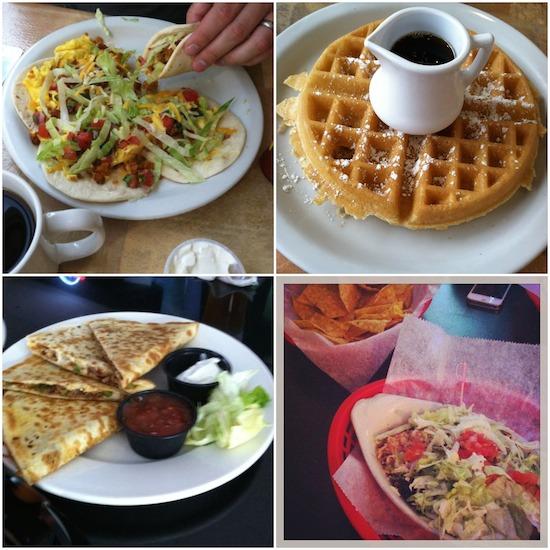 Out to eat:
Breakfast tacos for hubby, waffle and eggs for me.
Quesadillas always.
Chicken burrito bowl.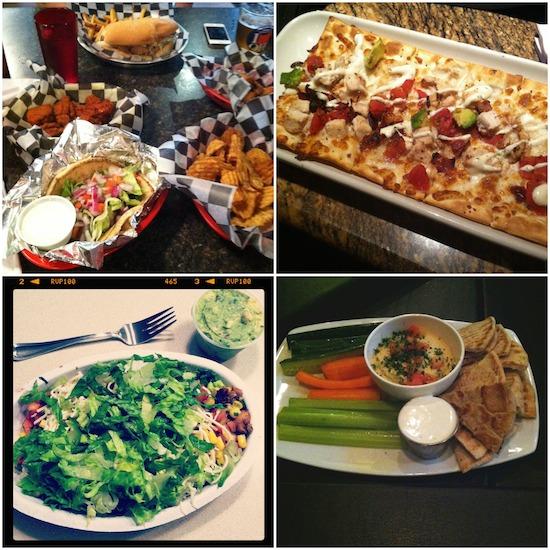 Out to eat:
Chicken gyro
Flatbread pizza
Chipotle salad bowl with rice, beans, corn, salsa, a little cheese and a side of guac
Hummus everywhere.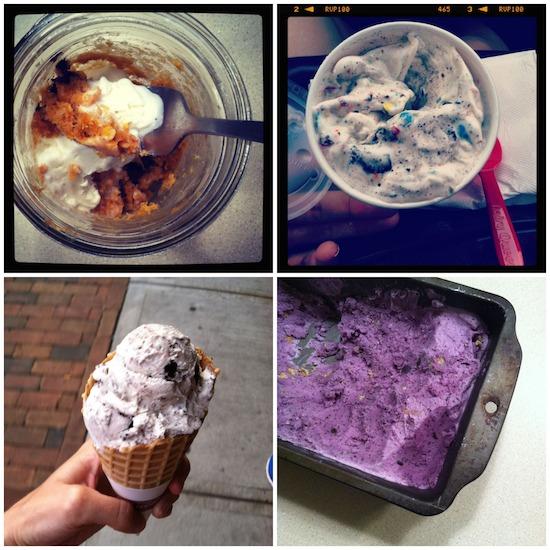 Ice cream of all kinds.
At home on top of my Microwave Sweet Potato Muffin.
A blizzard from DQ.
Cookies & Cream from Graeters.
Homemade Wild Blueberry Ice Cream – recipe coming soon.
—————-
That's about it. For breakfast I'm still eating Cheerios and milk and then enjoying a PB Banana Oat Muffin mid-morning. Every few weeks I make myself a bowl of my beloved oatmeal but I still can't manage to get through more than 1/4 of it without it making me sick. Hopefully that will come back into the rotation once baby is born!
Let's chat:
What have you been eating lately? Any new favorite recipes?
Enjoy!
–Lindsay–