Hi Friends!
Ok, moving on to my eats:
Breakfast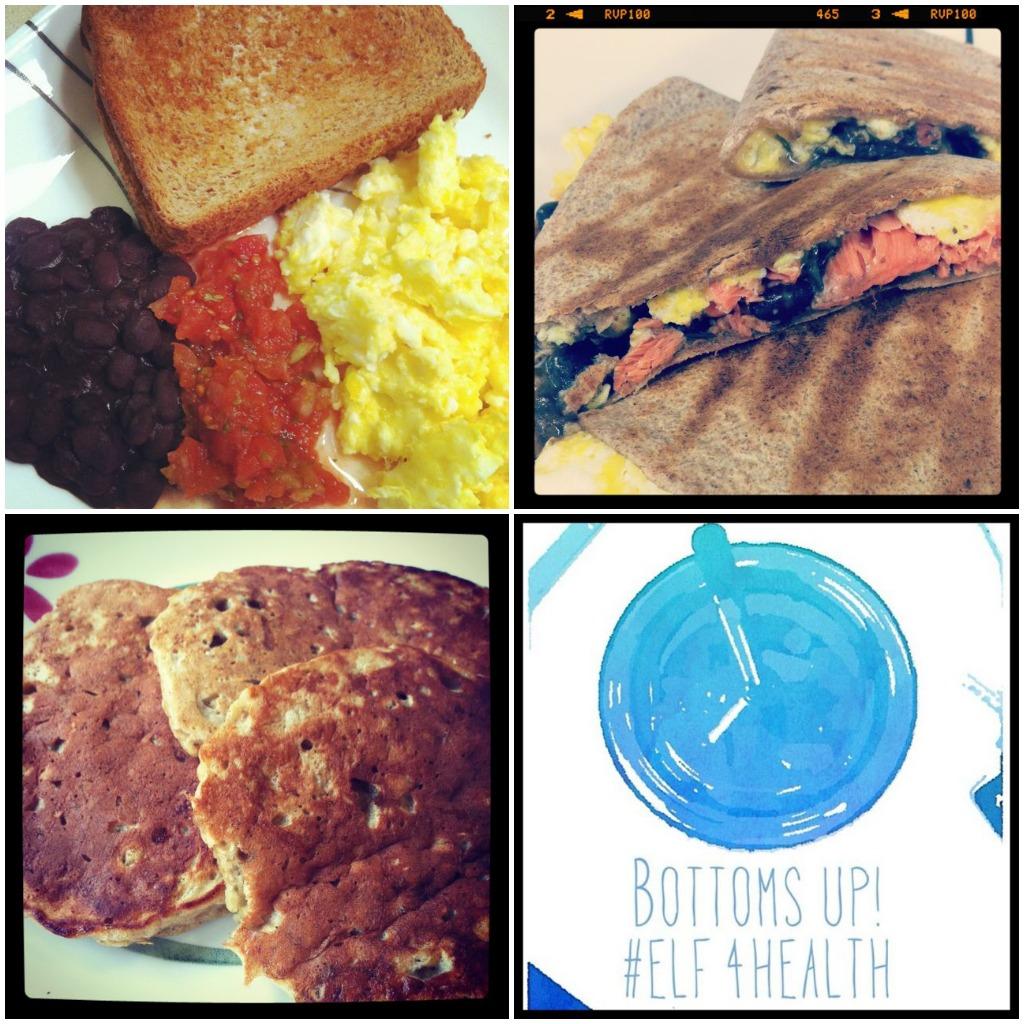 1. One of my fav combos:
Scrambled eggs, black beans, salsa and toast
2. Salmon Breakfast Quesadilla- recipe coming soon!
3. Whole Wheat Oatmeal Pancakes made with Chobani
4. Lots of water-
One of our #elf4health challenges focused on increasing water intake!
Lunches & Dinners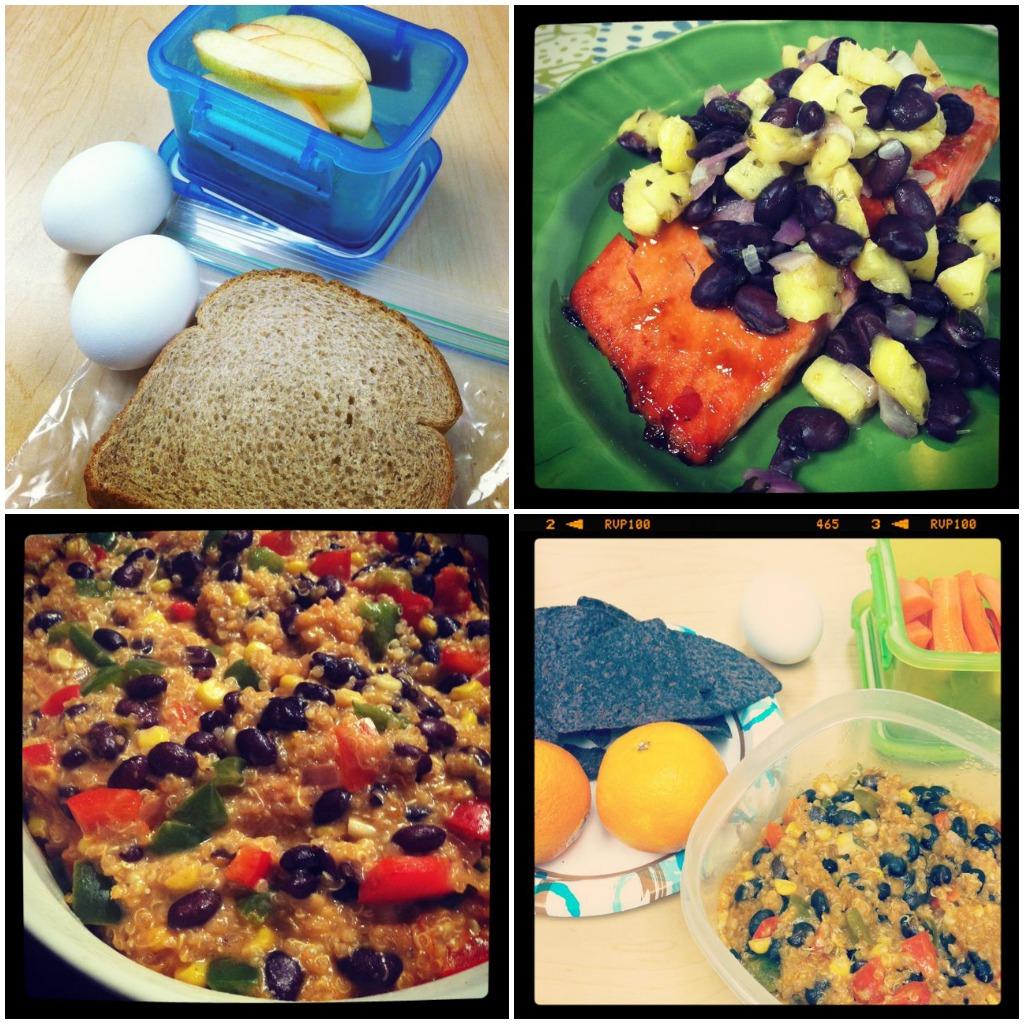 1. Lunch packed in literally about 90 seconds:
2 hardboiled eggs, pb & j and apple slices
2. Teryaki Salmon w/ Pineapple Black Bean Salsa- recipe soon!
3. Cheesy Mexican Quinoa- recipe soon!
4. Leftover cheesy mexican quiona w/ chips, clementines,
hb egg & carrots w/hummus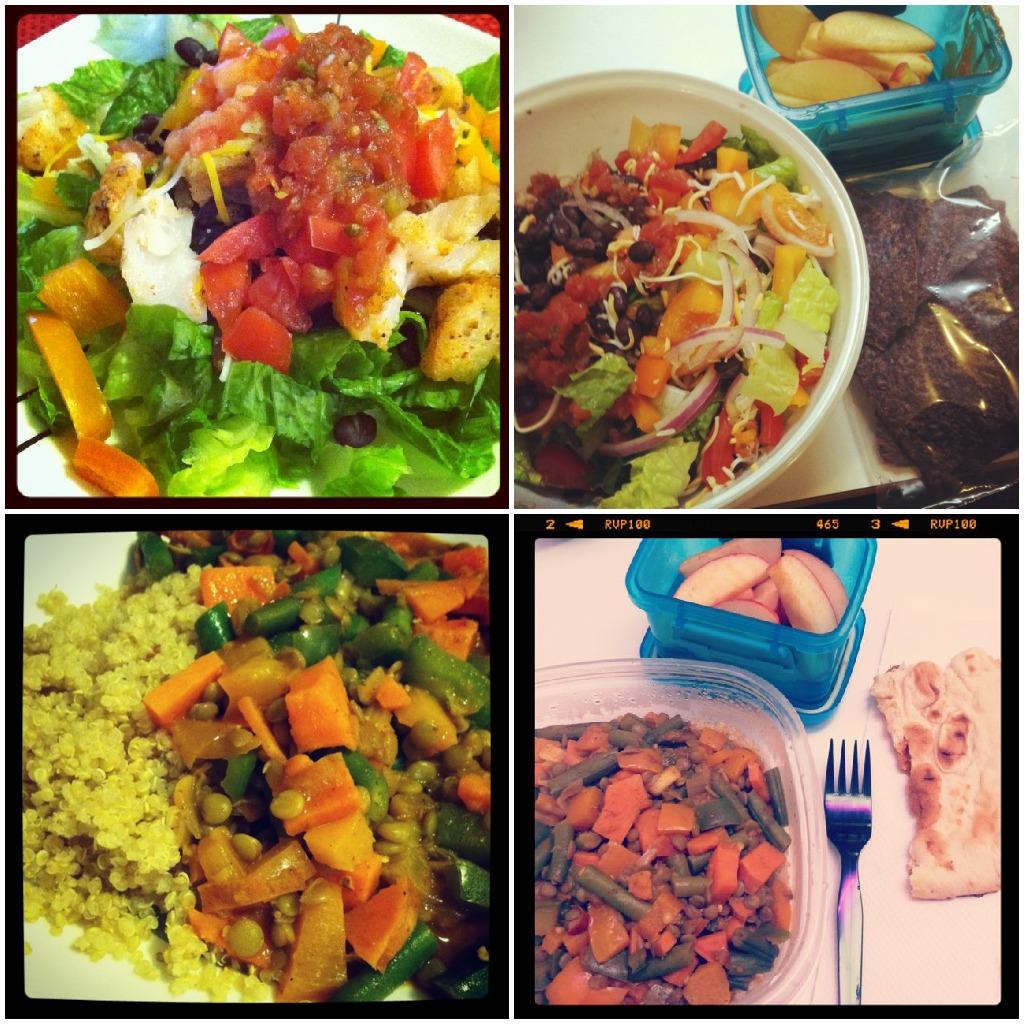 1. Fish taco salad w/ black beans
2. Taco salad, apples and chips
3. Lentil Veggie Curry with Quinoa
4. Leftover curry, naan and apple slices
Odds & Ends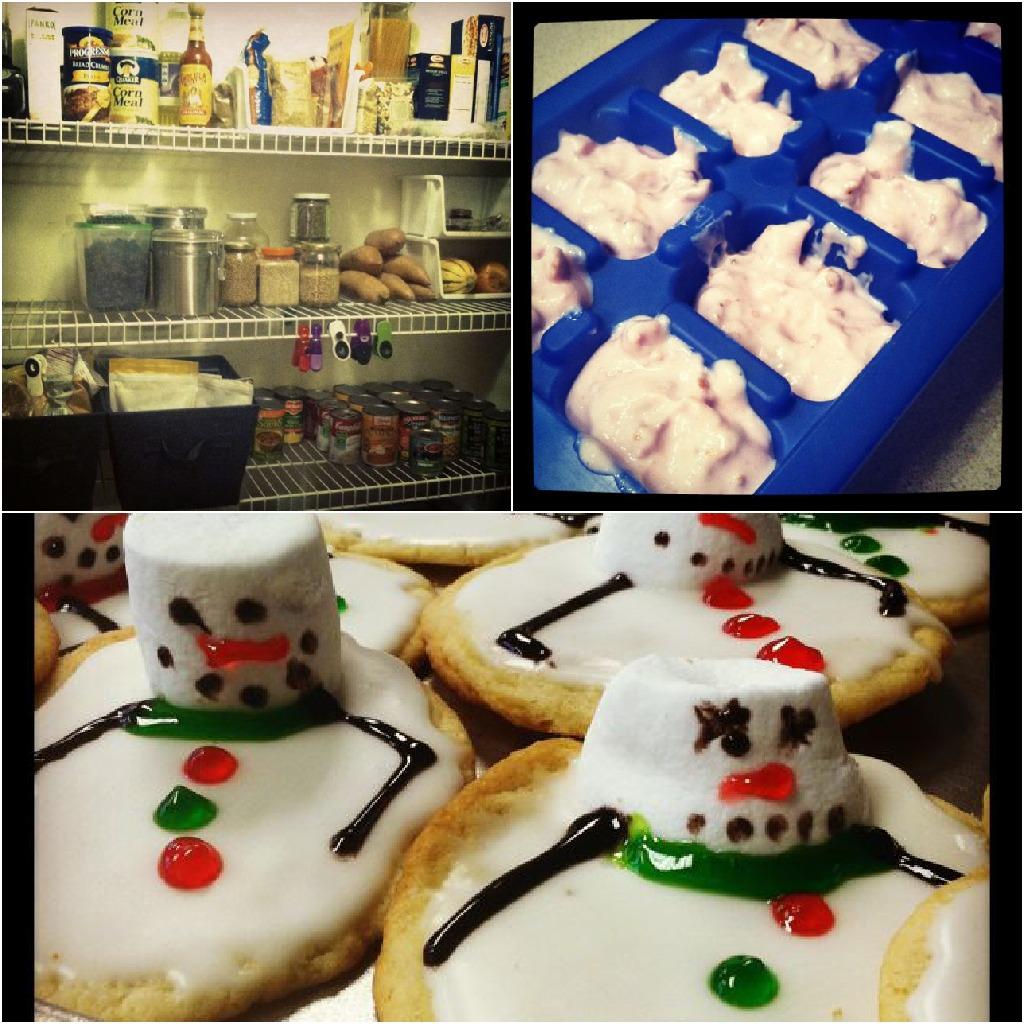 1. Did a major pantry cleanout and organization for #elf4health
2. Frozen Greek Yogurt Bites
Except I mixed half plain Chobani/half flavored & didn't dip in chocolate
3. One of my fellow interns made these adorable cookies!
Of course I had one 🙂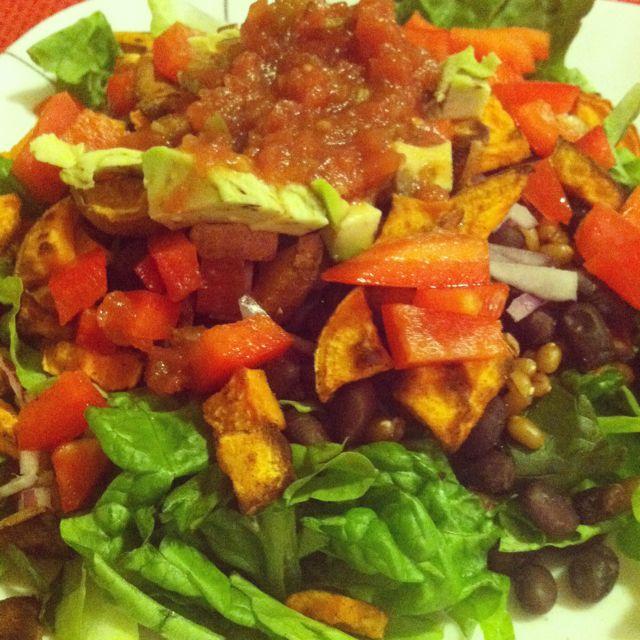 Oh, and since I've been loving taco salad lately,
we had them again for dinner last night
And I'm having one for lunch today 🙂
Lettuce, wheatberries, black beans, roasted sweet potatoes,
red peppers, avocado and salsa
Enjoy!
–Lindsay–