Hi Friends!
Whelp, the sheer number of collages I had to put together for this post tells me it's been a while since we talked about weekly eats. So long, in fact, that I don't even remember what exactly some of this stuff is…but I'll give you my best guess!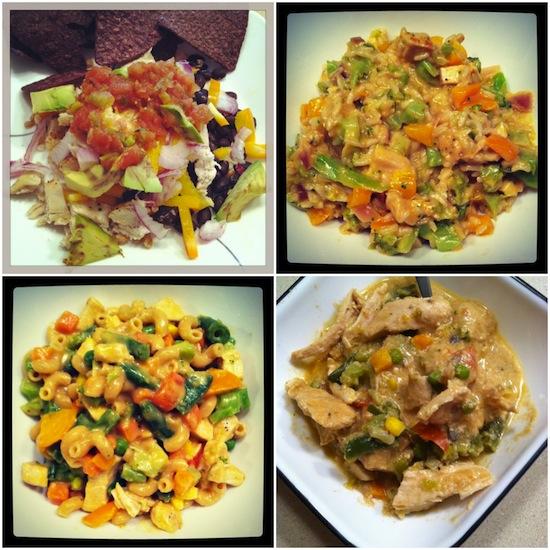 1) Mexican scramble with chicken and black beans
2 & 3) Homemade mac and cheese with chicken and lots of veggies (similar to my Lentil Veggie Mac & Cheese recipe)
4) Failed Freezer to Crockpot Chicken and Dumplings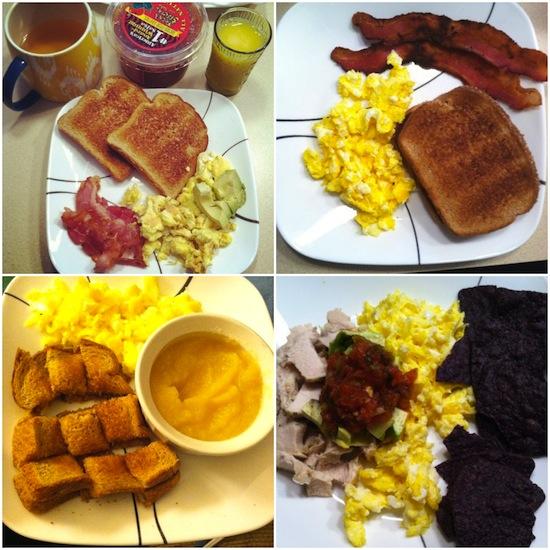 Eggs for breakfast, lunch and dinner.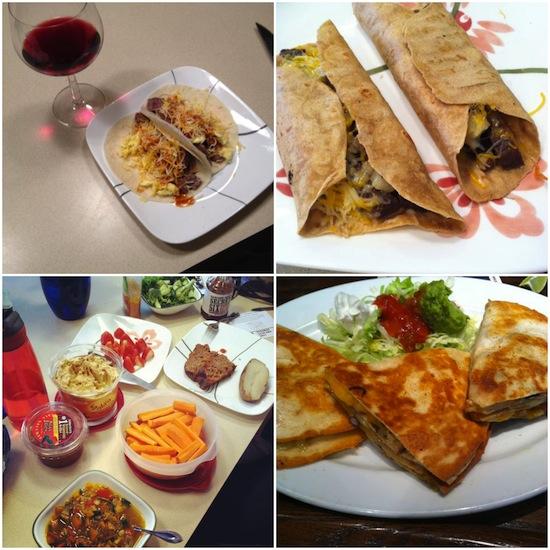 1 & 2. Hubby eats. I think those were steak and potato tacos.
3. His and hers lunch- soup for me, meatloaf for him
4. Out to eat quesadillas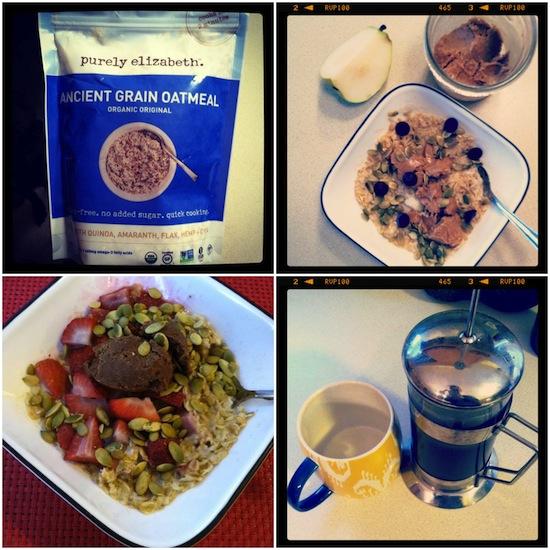 Oatmeal every morning. Topped with Nuttzo or homemade vanilla cinnamon almond butter.
French press coffee when I'm feeling fancy.
Plus a new kind of hot cereal- Purely Elizabeth.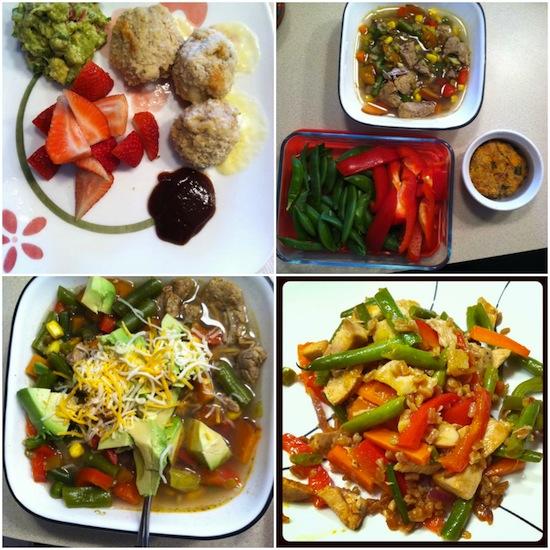 1. Cheesy chicken meatballs
2. Soup and veggies
3. More soup
3. Chicken fried rice…except with farro.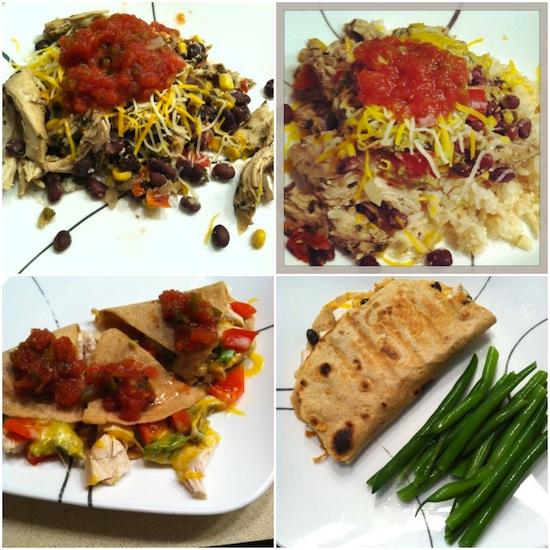 Mexican pretty much every day.
Crockpot Cilantro Lime Chicken
Lots of quesadillas.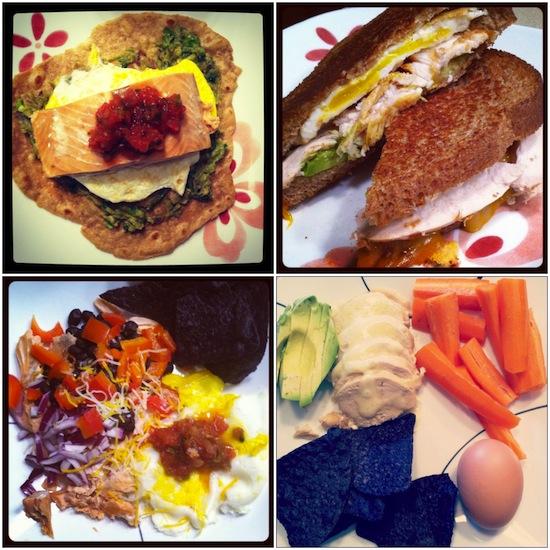 Loving the salmon and egg combo, especially on homemade whole wheat tortillas.
Epic sandwich- chicken, bbq sauce, fried egg, cheese and always with avocado.
Lunch snack plate- chicken with havarti, avocado, egg, carrots and hummus & chips and salsa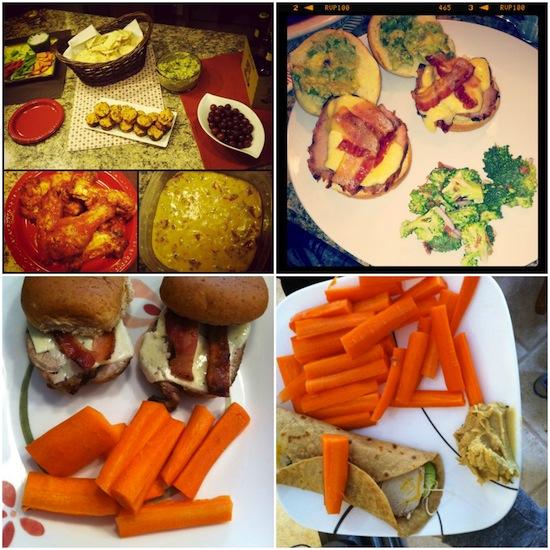 Superbowl eats. Pork tenderloin sliders (topped with havarti cheese) were SO good.
So good that we recreated them at home…twice.
Pork tenderloin wrap.
Alllllll the carrots.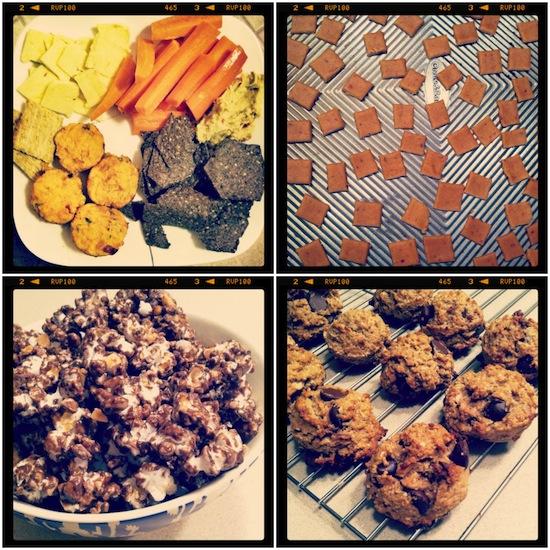 Friday night snack plate- including some Jalapeno Cheddar Sweet Potato Puffs
Homemade Cheez-Its
This popcorn…it's a delicious work in progress. We'll talk about it later.
Gluten-free cookie experiment.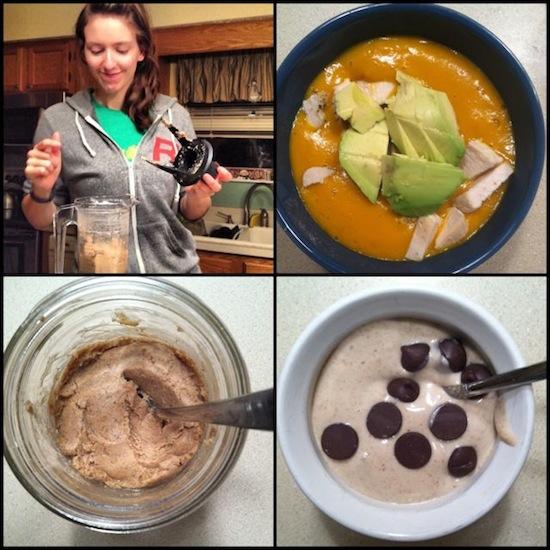 Putting my new Blendtec to good use.
Sweet Potato Soup topped with chicken and avocado
Vanilla Cinnamon Almond Butter
Banana Fro yo with said almond butter mixed in.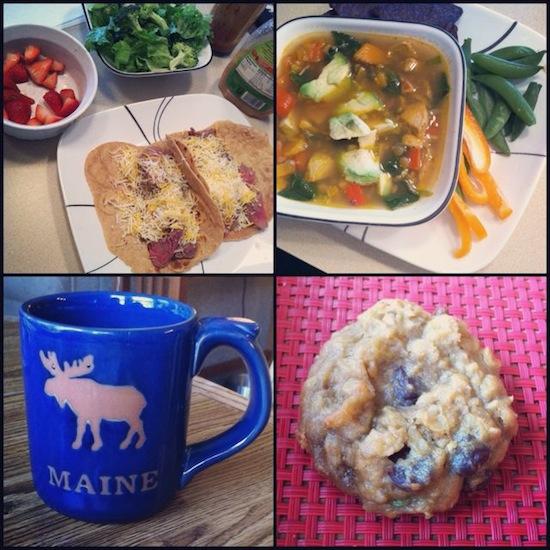 His and hers lunch.
Steak tacos for him. Soup and veggies for me.
Plus afternoon tea and a Peanut Butter Avocado Cookie.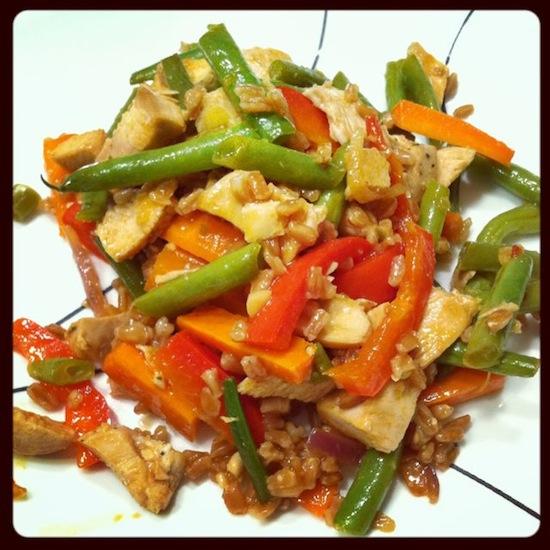 Crockpot Orange Chicken- major fail. Oh well.
What have you been eating lately?