Hi Friends!
Time for another edition of Weekly Eats! Here's what I've been eating lately: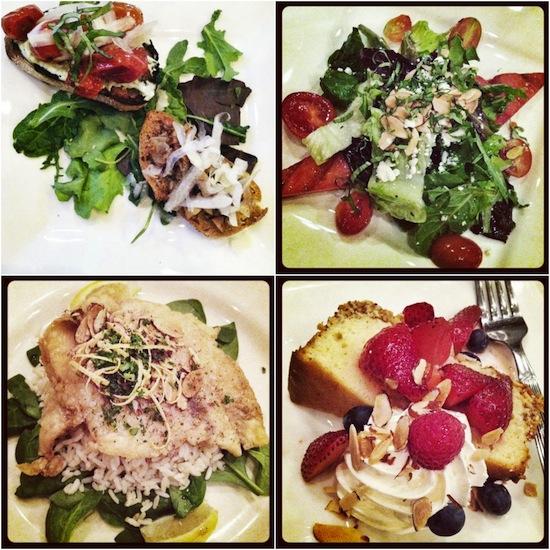 Our multiple course dinner in Lodi:
1. Charred tomato bruschetta and almond, sage & Parmesan crostini paired with Sauvignon blanc
2. Grilled watermelon salad with local watermelon, feta, local tomatoes and toasted almonds!
3. Brown butter sole almondine
4. Almond butter cake with moscato marinated berries & whipped cream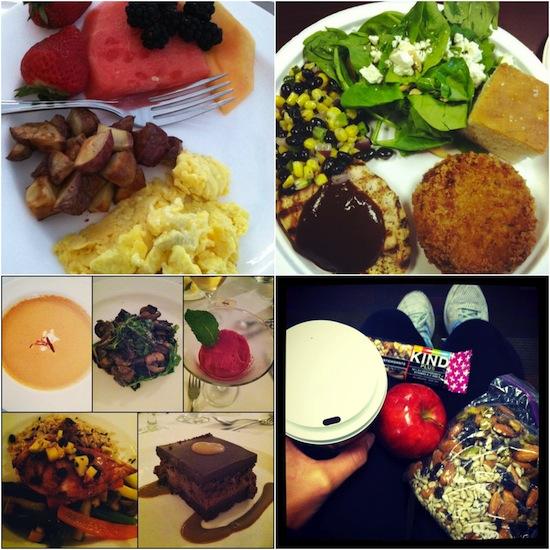 1.  Eggs, roasted potatoes & fruit
2. BBQ chicken, corn & black bean salsa & spinach salad. Ended up skipping the risotto cake and bread and got seconds of the chicken, salsa & salad.
3. Dinner the last night in Cali- Tomato soup, mushroom salad, palate cleanser, chicken with pineapple black bean salsa and chocolate espresso cake
4. Airport breakfast- Starbucks, Kind bar, apple and trailmix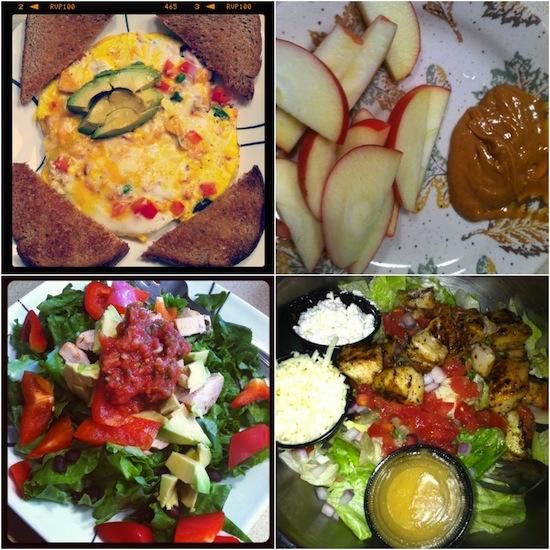 1. Fritatta with chicken, asparagus, red peppers and leeks
2. Fav snacks
3. Chicken salad for lunch
4. Fish salad for dinner with the dressing and cheeses on the side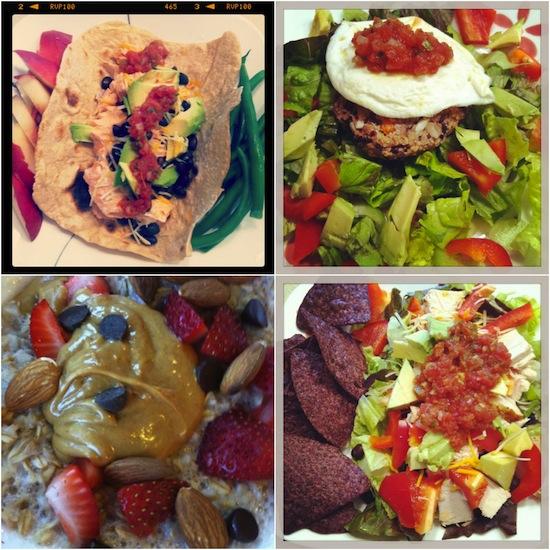 1. Salmon and black bean wrap in a homemade whole wheat tortilla
2. Salad topped with a greek black bean burger, fried egg and salsa
3. Oatmeal every morning.
4. Chicken tortilla salad with chips for scooping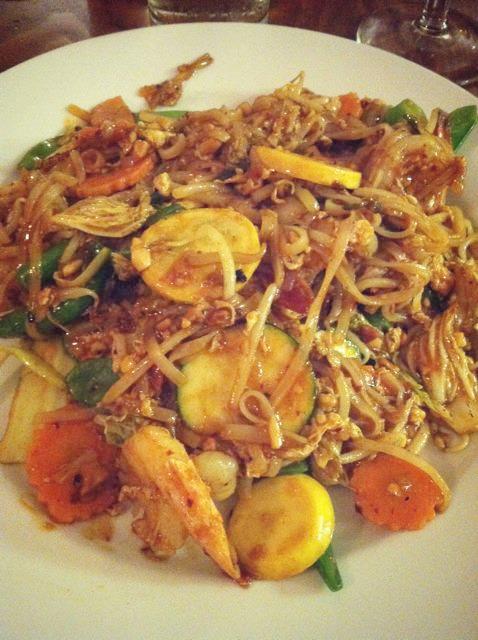 Shrimp pad thai with extra veggies from our fav thai place. So good.
That's all, friends!
Let's chat:
What's the best dinner you've had lately?
Enjoy!
–Lindsay–