Hi Friends!
Time for another round of Weekly Eats. Here's a look at what I've been eating lately: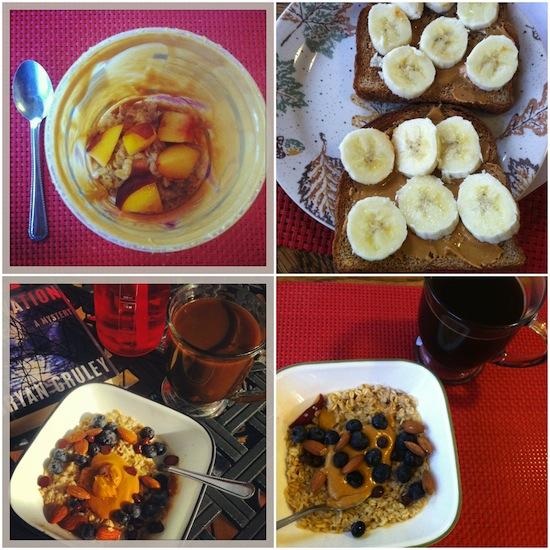 LOTS of oatmeal
PB & B Toast before morning crossfit
EGGS!
Scrambled w/ salmon in a quesadilla
Over hard w/ cheese & salsa on toast
In a fritatta w/ beans & tons of veggies
Plus I went tomato picking in a neighbor's garden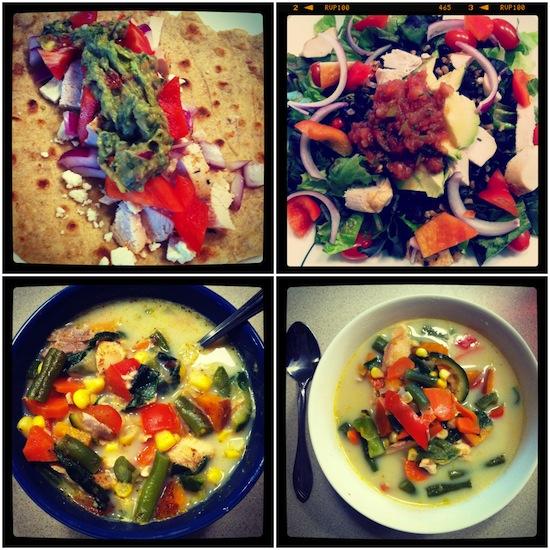 Chicken wrap w/ guac & feta
Giant salad with wheatberries, black beans & chicken
Salmon chowder:
Just sautée red and green peppers, sweet potatoes, corn, leeks, zucchini and carrots for about 10 min, added about 2 c broth, boil then simmer until veggies are tender. Add cooked salmon, old bay and some Swiss chard or spinach, plus 2 cups of skim milk and you're done!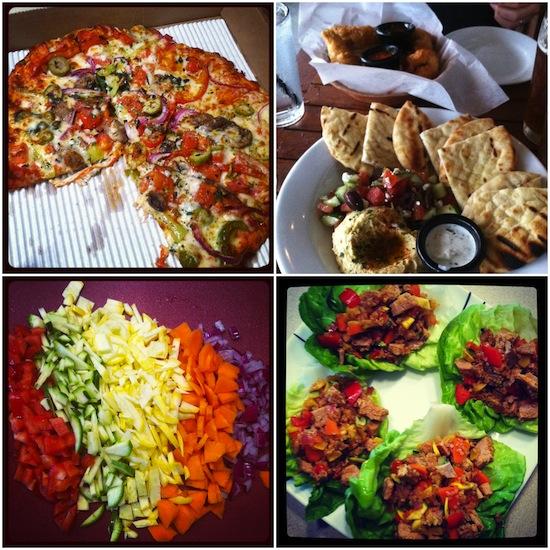 Pizza after a long night of car shopping. We got it to-go and added chicken at home.
Appetizers on the weekend with hubby
Asian Lettuce Wraps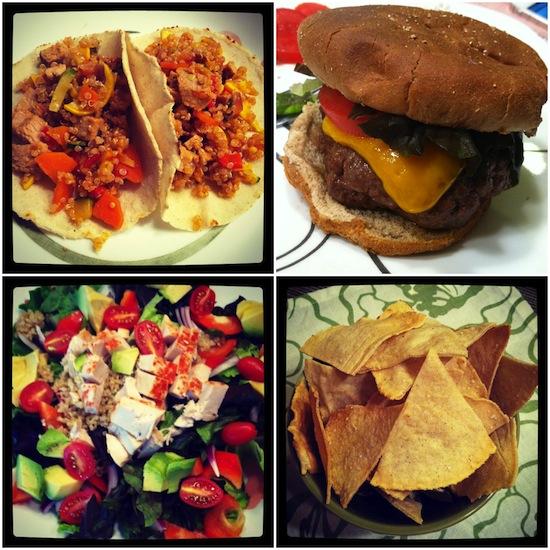 Leftover lettuce wrap filling in some homemade corn tortillas
Hubby made himself some burgers
Salad w/ quinoa, chicken and veggies
Homemade tortilla chips!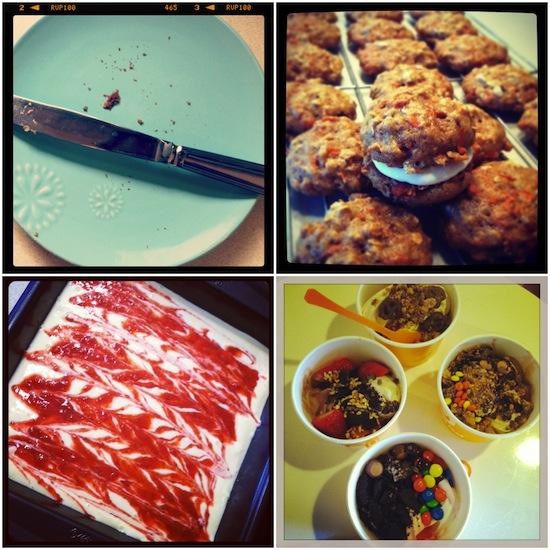 Recipe testing for a client!
Carrot Cake Whoopie Pies
Lemon Greek Yogurt Cheesecake
I'll share the recipes as soon as I'm able to!
Froyo with friends 🙂
That's all for today!
Let's chat:
Tell me one of your favorite go-to meals!
Enjoy!
–Lindsay–