Hi Friends!
Time for another edition of Weekly Eats! Here's a look at what I've been eating lately: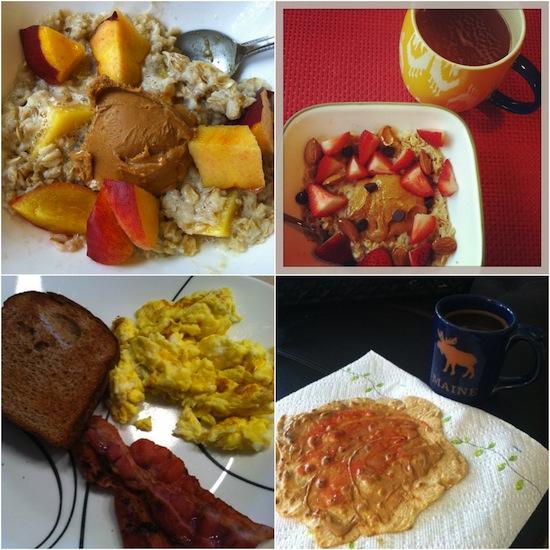 Still loving loaded oatmeal bowls for breakfast
Hubby made me eggs, toast & bacon for brunch
However, he didn't get up until noon so I had to have an early morning snack!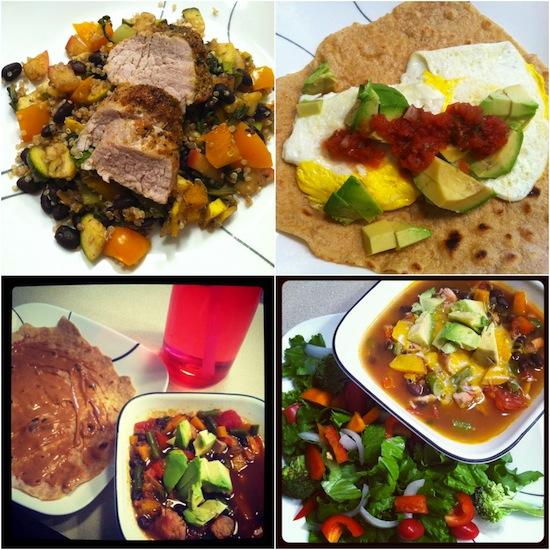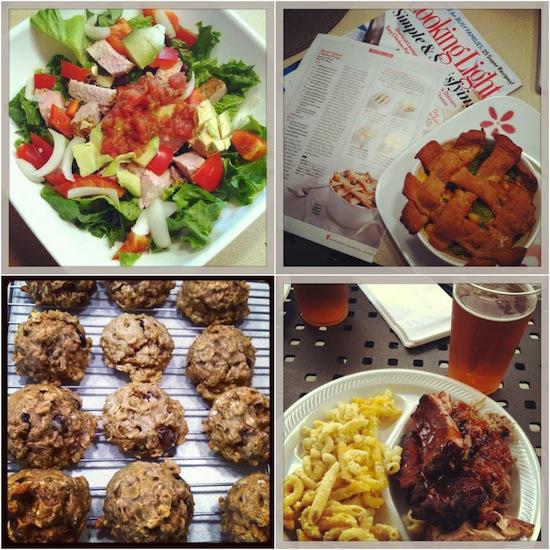 Jumbo salad bowl with veggies, quinoa and some leftover pork
I saw the lattice top pot pie idea in the new Cooking Light and couldn't resist. I made my Lentil Veggie Pot Pie recipe and used their crust recipe. I think the oven temp might have been a bit high because mine got pretty dark after only half the time….but still tasted fine. However, I still prefer puff pastry for the topping!
Post Crossfit competition refuel- mac and cheese, beer and bbq
Did a little stress baking before my crossfit comp and made some cookies. Recipe below.
Peanut Butter Banana Cookies
1/2 c pb
1 egg
1 medium banana (extra ripe)
1/4 c brown sugar
1/2 tsp baking powder
1 1/4 c oats
choc chips
Mix together wet, add oats and baking soda, and choc chips.
Bake at 350 for about 12 min.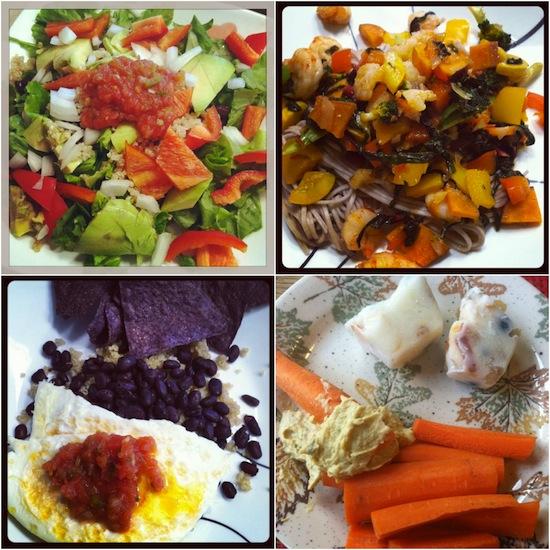 Salad with quinoa, black beans, veggies, avocado & salas
Sweet & Spicy Shrimp with Soba Noodles – I added some extra veggies like squas, sweet potato & swiss chard
Quinoa, black beans, eggs with salsa and tortilla chips
Random snack- carrots & hummus and some froyo bites 
That's all for today, friends!
Let's chat:
What's the best thing you ate this week?!
Enjoy!
–Lindsay–