Hi Friends!
Time for another edition of Weekly Eats. Here are some of the things I've been eating lately: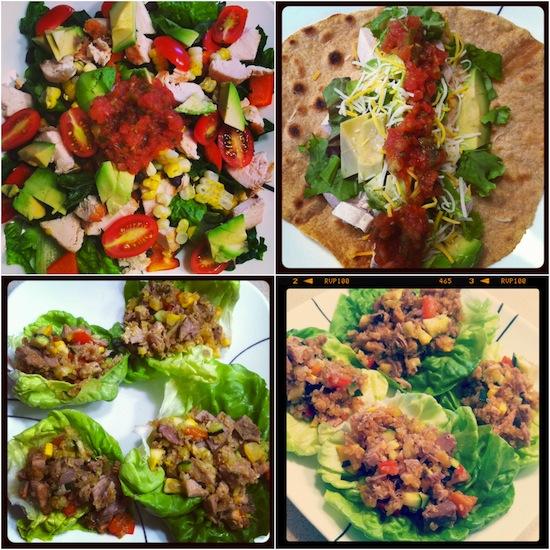 Salads and wraps with grilled chicken and lots of veggies and avocado
Lots of Asian Lettuce Wraps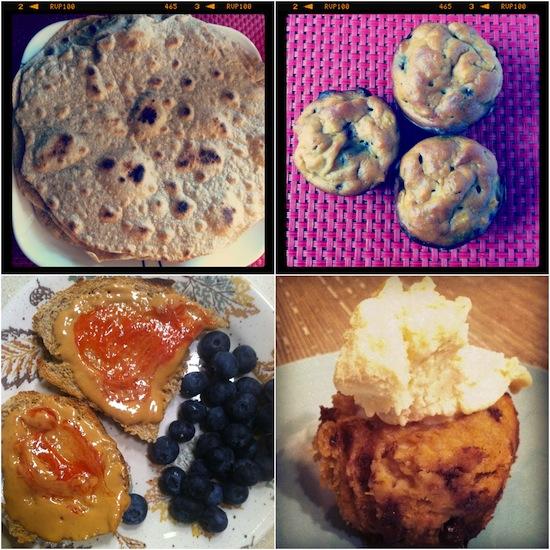 Snacks!
Homemade tortillas
Sweet potato bites
PB&J on homemade bread
Sweet Potato Microwave Muffin w/ ice cream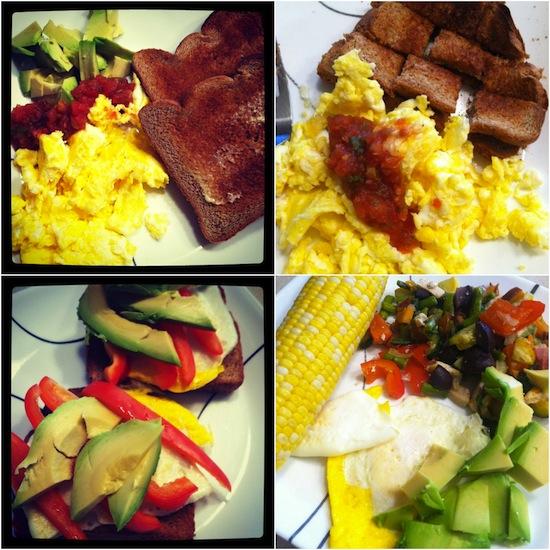 Eggs galore!
Scrambled
On open faced sandwiches
With lots of veggies
Loaded oatmeal!
French press coffee
Famer's market finds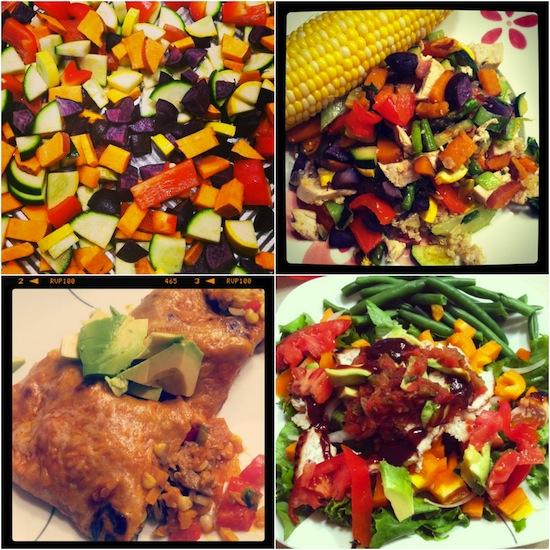 Eat the rainbow!
Veggies are beautiful…can't get enough.
Over quinoa and chicken
In enchiladas
On salad with bbq sauce, chicken and salsa
Tuna Salad
More microwave muffins
Lentil Veggie Curry with sprouted lentils
What have you been eating lately?
Enjoy!
–Lindsay–