Hi Friends!
Just popping in for another quick edition of Weekly Eats! Let's get to it shall we?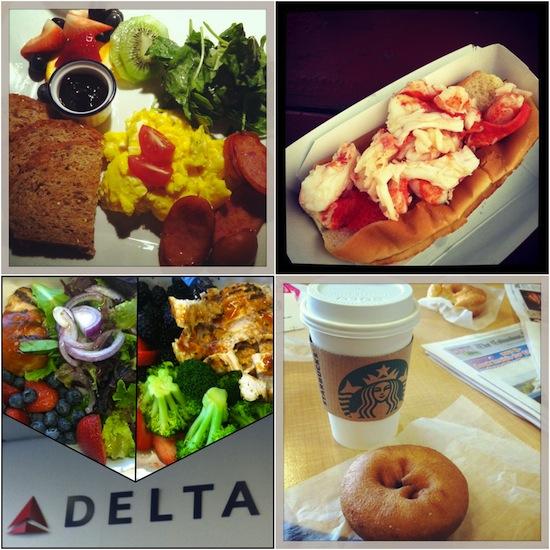 1. Our second breakfast at the B&B in Maine
2. My fav part about Maine- Lobster roll- no mayo!
3. Healthy airport eats from the hotbar/salad bar we found- chicken, fruit & veggies
4. Honoring my grandpa with a morning coffee & a donut- his favorite morning tradition
1. Egg & black bean scramble
2. My kind of fruitsnack 🙂
3. Oatmeal with pb, berries, almonds and choc chips
4. Open faced salmon sandwiches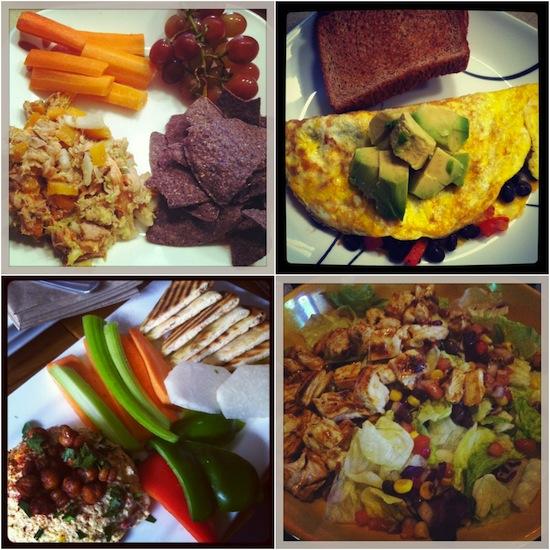 1. Leftover salmon mixed w/ a can of tuna, avocado and peppers
2. I've finally perfected the art of omlette making! Black beans, red peppers, onions and cheese
3. Happy hour hummus
4. BBQ chicken chop salad- no fried onion, no cheese, dressing on the side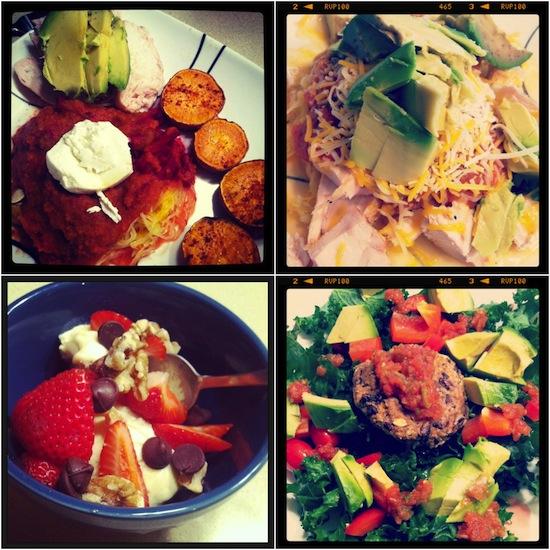 1. Spaghetti squash with beets, crockpot roasted veggie sauce and goat cheese, and a side of chicken & avocado
2. On repeat
3. Dessert time with hubby- vanilla ice cream with strawberries, walnuts and dark chocolate chips
4. Kale salad with a greek black bean burger!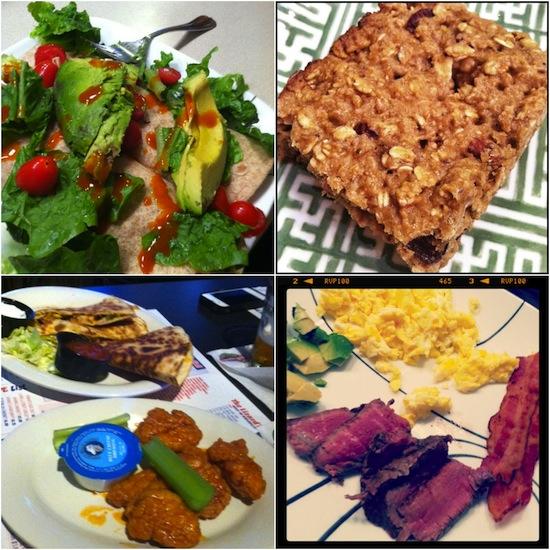 Some of hubby's eats:
1. Homemade chicken burritos
2. Quinoa breakfast bar
3. Wings & a chicken quesadilla
4. Leftover steak with eggs, bacon & avocado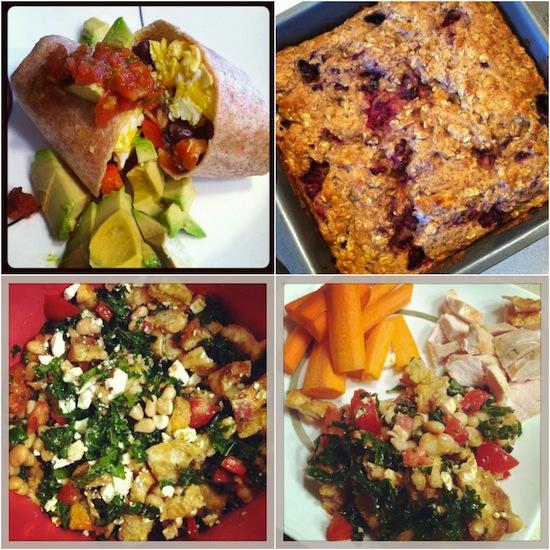 1. Breakfast burrito
2. Doing some recipe testing for a client! Blackberry bars
3. More recipe testing- Kale & White Bean Panzanella
4. Panzanella with chicken & carrots
I'll be sure to share the links to those two recipes once they're published by the client!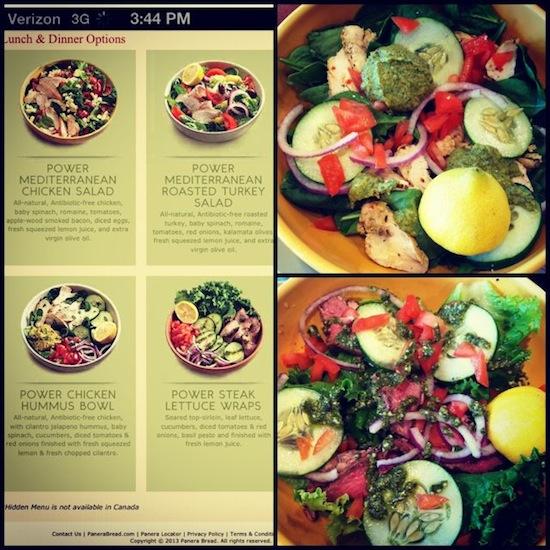 Bonus tip! Did you know Panera has a hidden menu? You can look it up online here  then when you go in, just say you want to order off the hidden menu and they'll hook you up. I got the power chicken hummus bowl and hubby got the power steak lettuce wraps. He was a little disappointed in the amount of steak he got, but mine was good! Personally I think these menu options should be listed on the regular menu…and I'm kind of annoyed that they're not, just like this girl is! But hopefully this will let a few of you in on the secret!
Enjoy!
–Lindsay–