Hi Friends!
Thanks for all your well wishes on hubby's surgery yesterday. It went well, but unfortunately they ended up having to do a full labrum repair, instead of just a cleanout, so he'll have to be in a sling for 6 weeks and have a longer recovery than we were hoping for. He's bummed about it but trying to stay positive. I'll keep you guys posted on his recovery, but for now, it's time to share some Weekly Eats.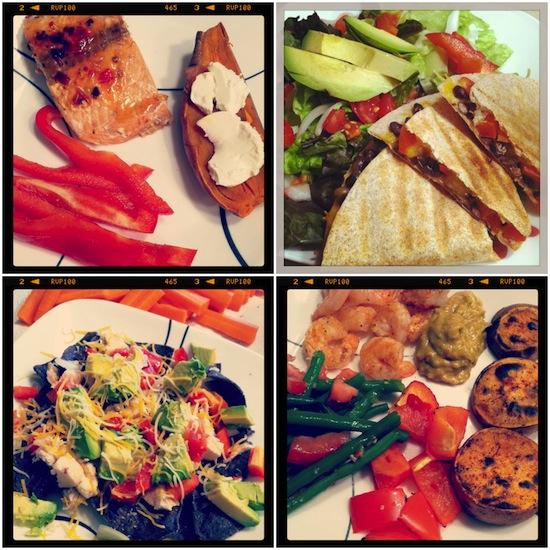 1. Salmon, sweet potato with goat cheese and red peppers
2. Black bean quesadilla with a big salad
3. Chicken nachos
4. Grilled shrimp, sweet potatoes and red peppers with spicy avocado sauce and some green beans with tomatoes and italian dressing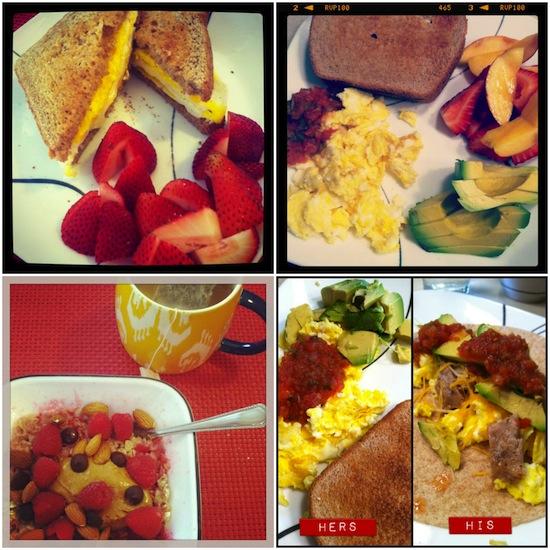 1. Egg sandwich with berries
2. Eggs and salsa, fruit, avocado & toast
3. Tea and oatmeal with berries, almonds, peanut butter and chocolate chips
4. Salsa, eggs, avocado and toast for me, breakfast burrito with chicken sausage for hubby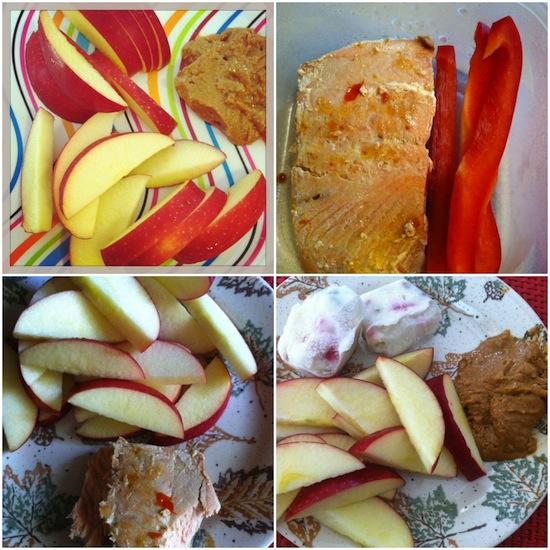 1. Apples and peanut butter
2. Cold salmon and red peppers for a post crossfit snack
3. More salmon and apples
4. Apples, pb and froyo bites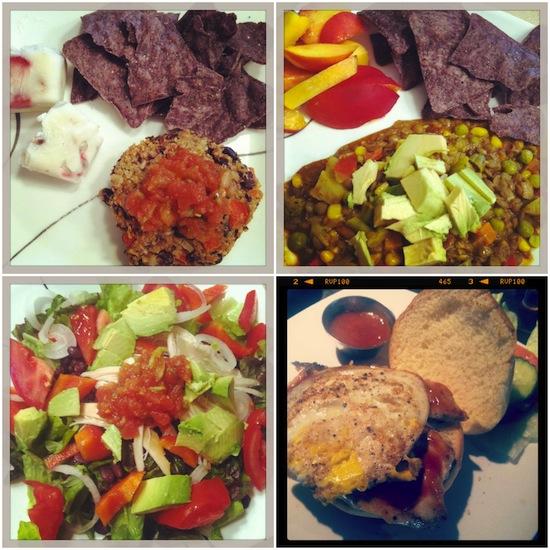 1. Greek black bean burger with fro-yo bites
2. Lentil veggie curry with fruit and chips
3. Salad with black beans and rotisserie chicken
4. Grilled chicken sandwich with bbq sauce and a fried egg
1. Best snack- pb between banana slices, freeze and enjoy!
2. Chicken, carrots, grapes and pb with triscuits
3. Fav summer side- green beans with tomatoes and italian dressing
4. Strawberry banana "froyo" with chocolate chips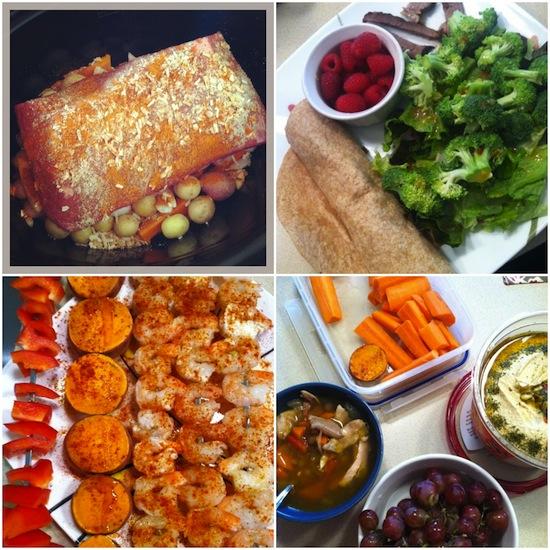 1. Crockpot pot roast for hubby
2. Hubby's lunch- he's currently on a huge broccoli kick
3. Kabobs for the grill
4. Chicken and lentil soup, grapes and carrots with hummus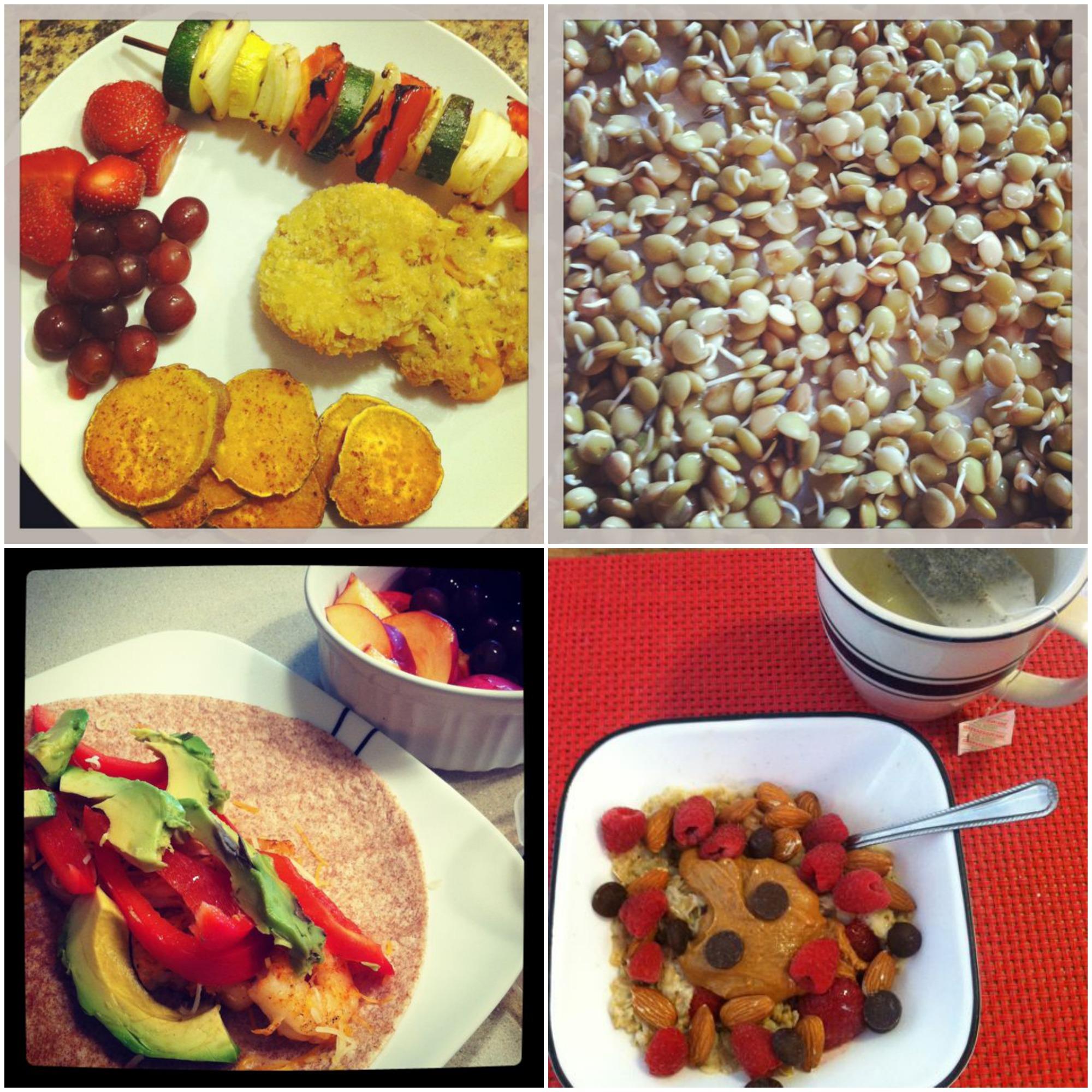 1. Crab and shrimp cake with grilled veggies and fruit
2. Sprouted lentils! (post coming soon)
3. Wrap with shrimp, avocado, red peppers and cheese
4. Oatmeal bowl on reapeat
Whew! Lots of pics this week.
Let's chat: What's the best thing you ate this week?
Enjoy!
–Lindsay–