Hi Friends!
Wednesday already! Time for another Weekly Eats post!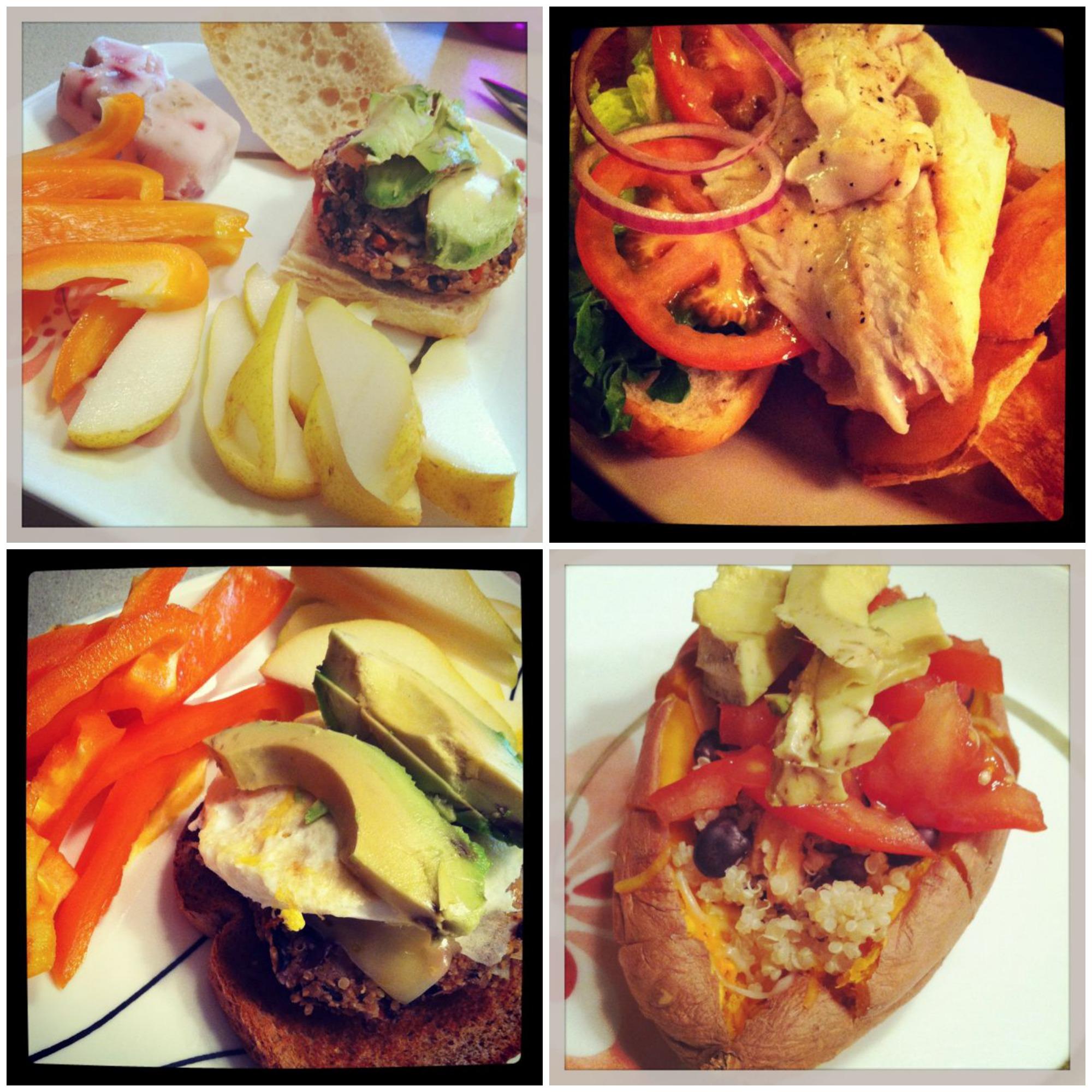 1. Greek black bean burger, fro yo bites, a pear and peppers
2. Fish sandwich when we went out to dinner
3. Greek black bean burger with a fried egg on top. Best thing ever.
4. Mexican loaded sweet potato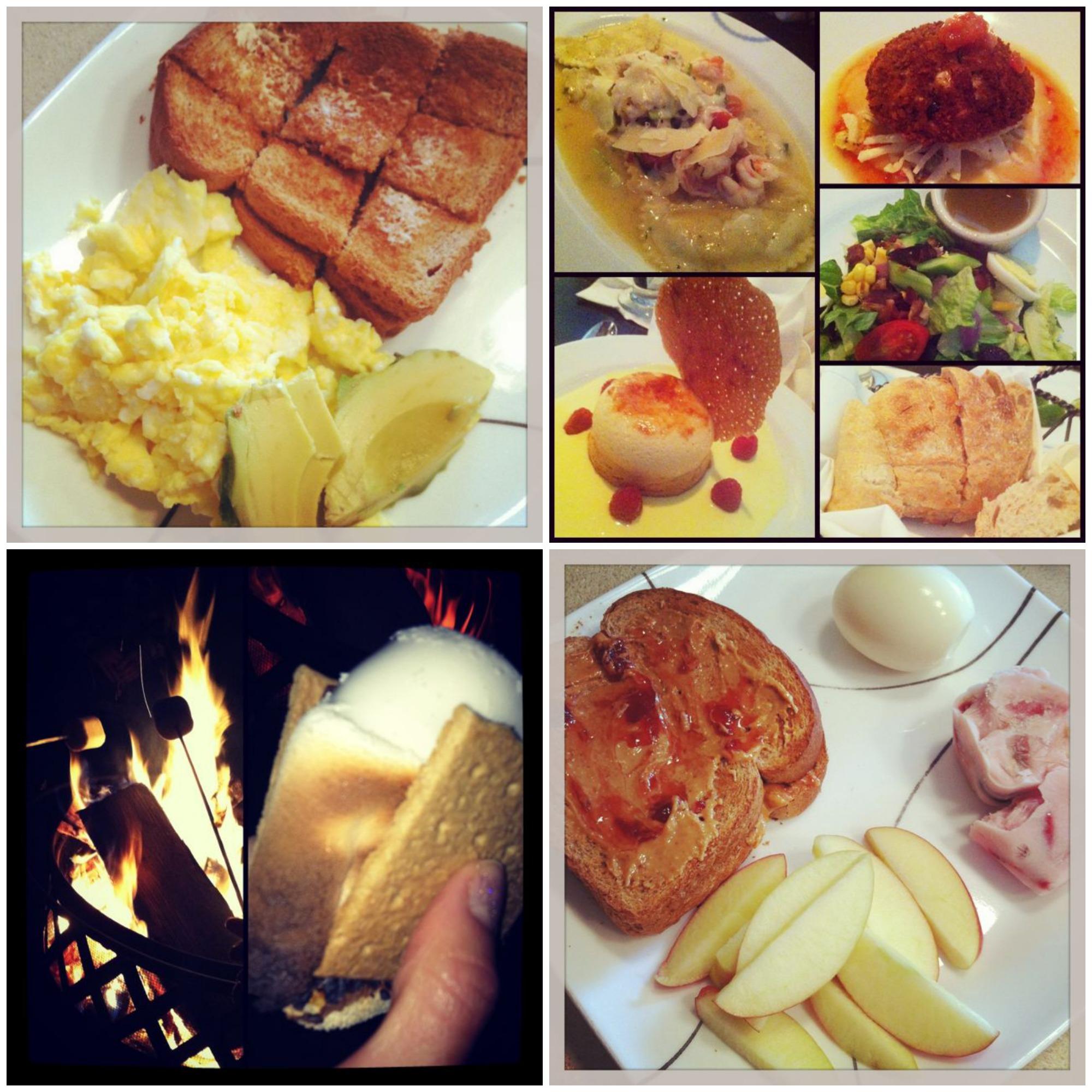 1. Eggs and toast with avocado
2. Belated bday dinner with friends! Hubby and I split a salad and a crab cake, then I had goat cheese ravioli with shrimp and we had a lemony dessert that was delicious
3. S'mores
4. Pb&j, apple, fro yo bites and an egg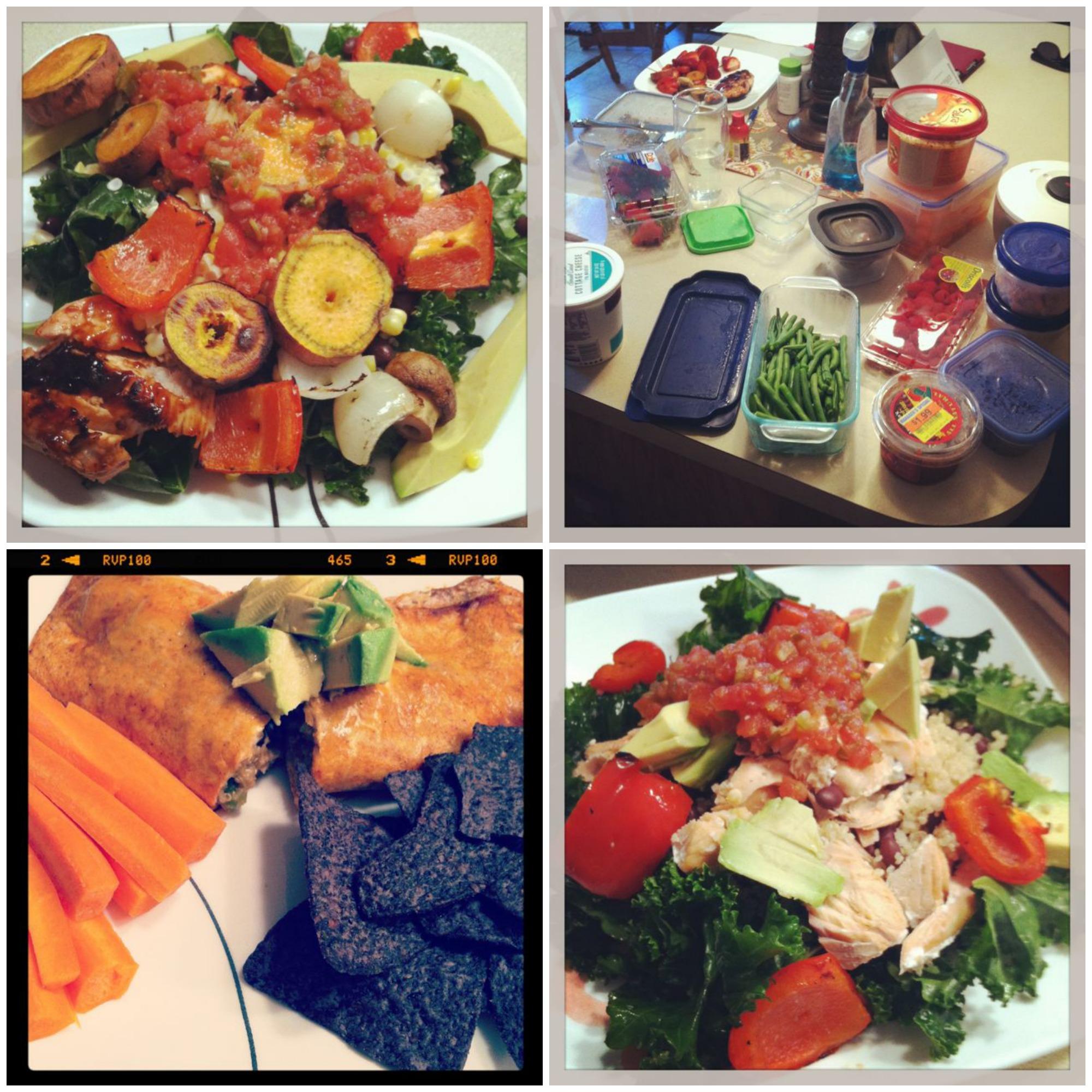 1.  Amazing salad- kale, quinoa, black beans, grilled sweet potatoes, red pep, onion and mushrooms, with salsa and avocado, and a little bbq chicken which I didn't end up eating.
2. How we make lunch- pull everything out of the fridge, stare until something sounds good, create and eat
3. Enchiladas for the win!
4. Kala, quinoa, black beans, leftover grilled veggies and salmon!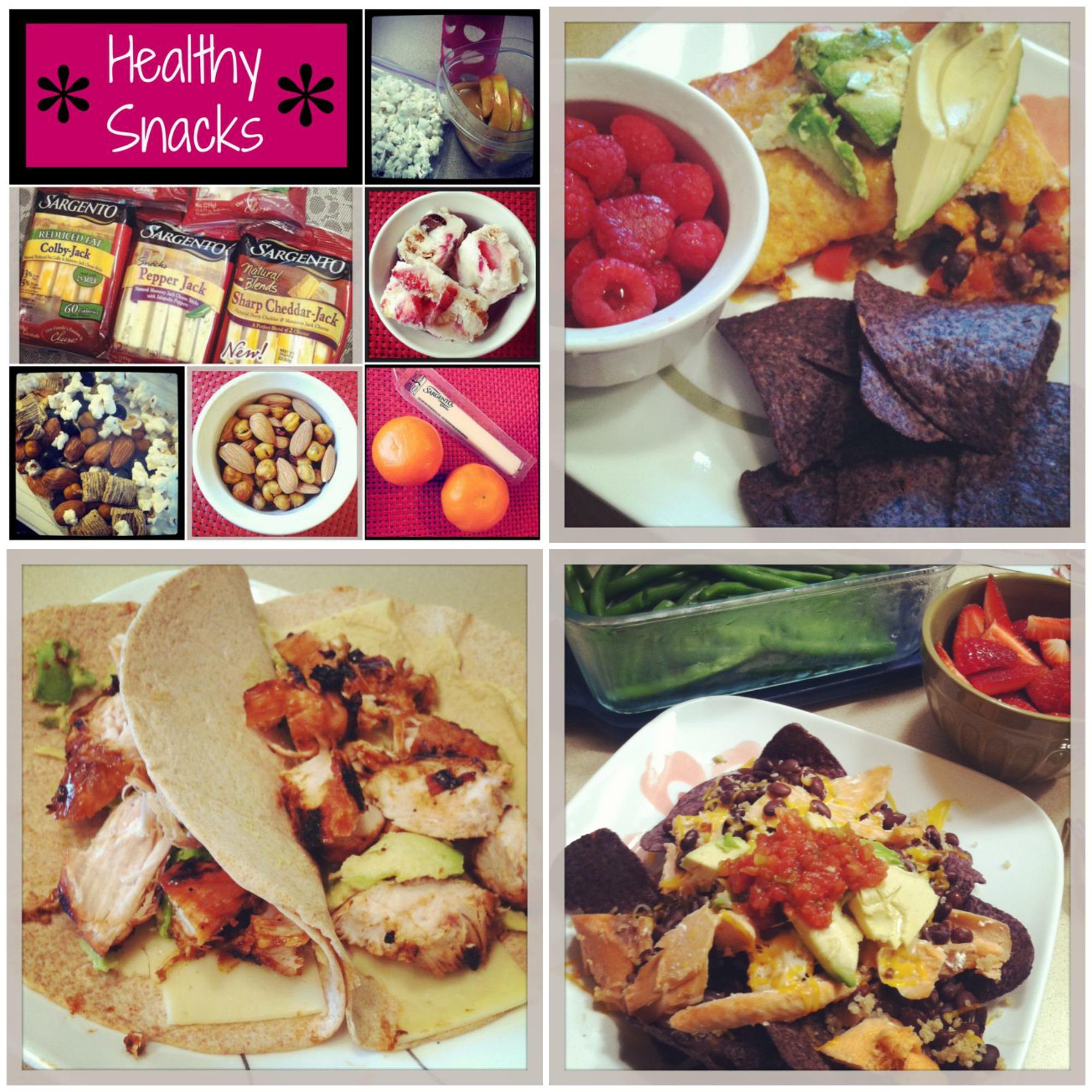 1. Some healthy snacks- all of them are listed in yesterday's post about smart snacking!
2. Enchiladas on repeat.
3. Hubby's lunch: hummus, cheese, avocado and bbq grilled chicken wrap.
4. Salmon, black bean and quinoa nachos with green beans and berries.
That's all friends!
Let's chat: 
How were your eats this week?

Did you try any great new recipes? Leave me a link!
Enjoy!
–Lindsay–